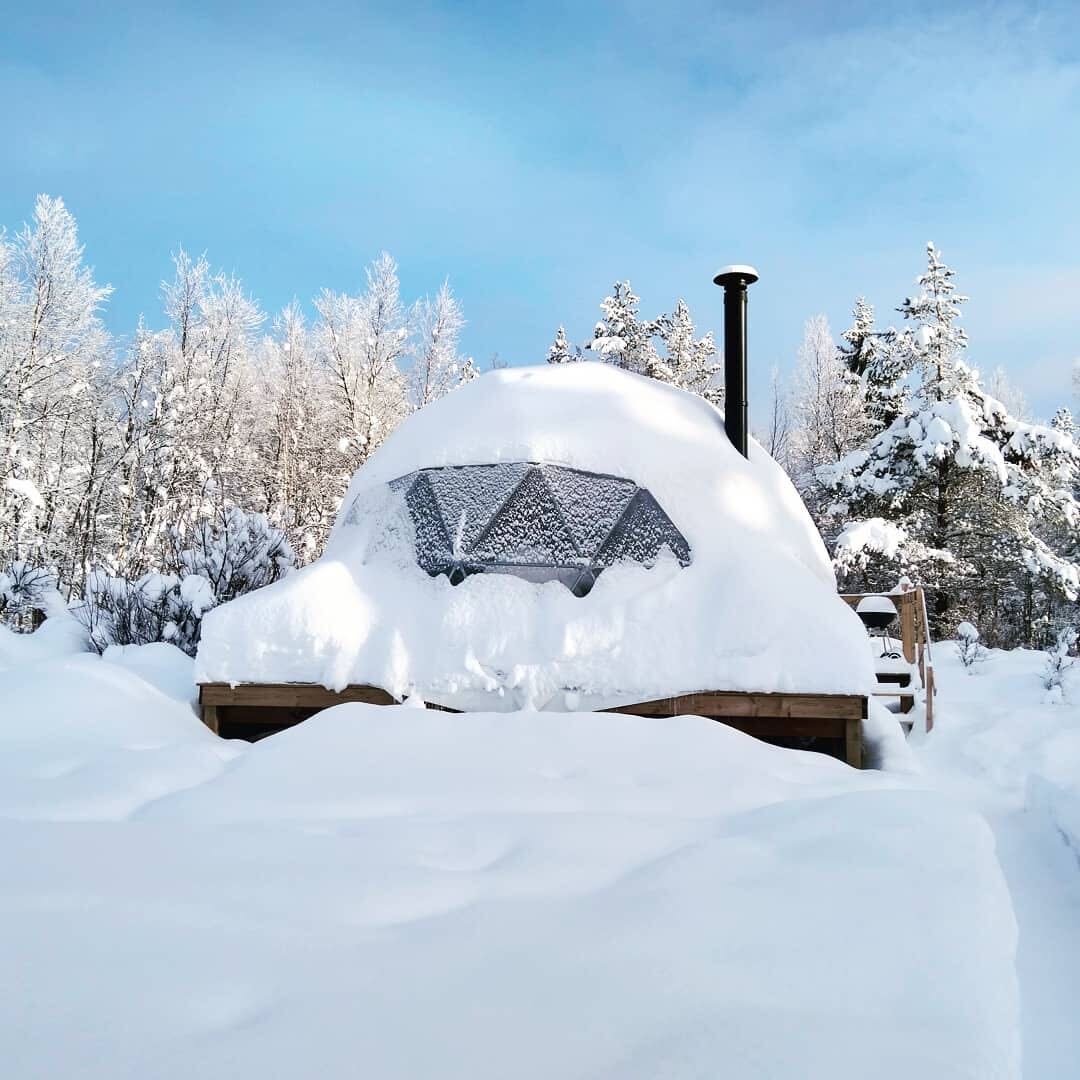 When you plan to launch a glamping resort, one of the first questions that pop up in your mind is the customization that makes the dome an all-year solution.
Therefore, we have prepared a list of elements you should take into consideration when purchasing an FDomes, either for your personal use or for a resort. We have divided them into two groups: essentials for cold and hot climates. Enjoy!
Insulation liner
The insulation keeps warmth inside the geodesic dome on cold days. It also acts as a vapor barrier, preventing moisture from building up inside the dome.
There are two types of insulation that we offer at the moment: Standard Alum-Air Insulation and Polar Insulation, which is the additional layer of insulation that goes underneath the standard one (this option is equivalent to 13cm of styrofam). It helps you to maintain the desired interior temperature on cold days. The Standard Insulation Liner is recommended down to -15°C. However, if your FDomes Glamping stands in temperatures below -15 ° C, we recommend the Polar Insulation.
Selecting the proper insulation type, will help you in saving on keeping the thermal comfort inside the dome.
Not only will the insulation protect against the heat loss, but it will also make the interior feel cosier. You can choose insulation in one of the three available colors: khaki, ecru and light grey.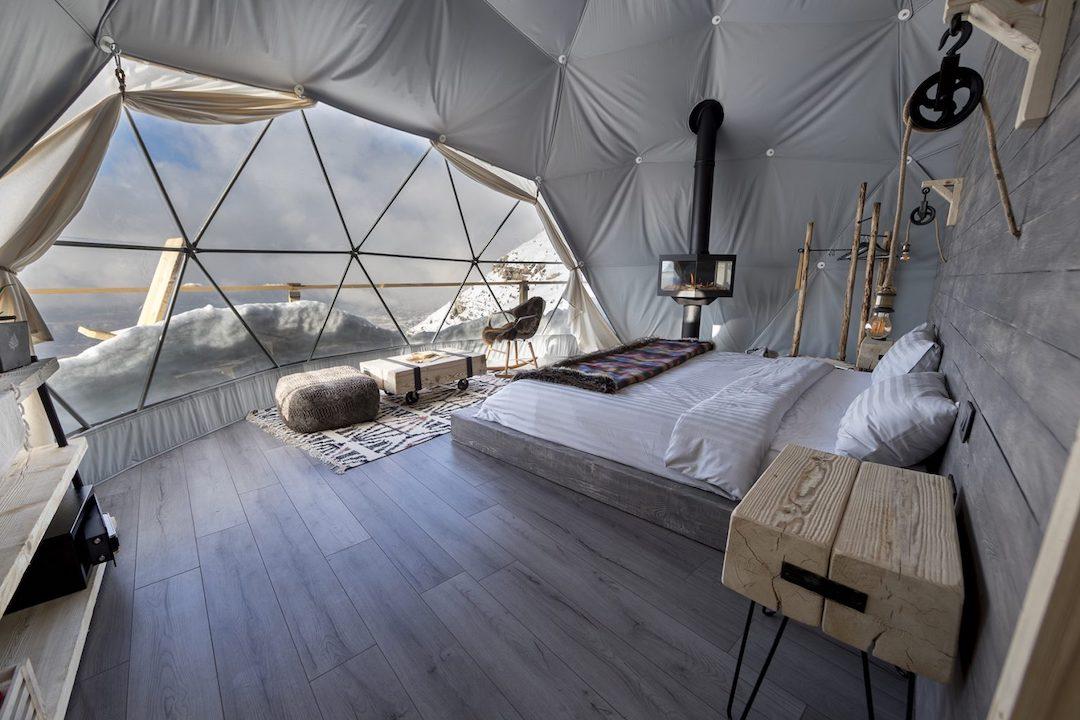 Cosy heat
The wood-burning stove with an especially adjusted chimney makes the dome interior pleasant and warm, creating a unique glamping atmosphere that you can enjoy all year round. They are designed to fit snugly against the cover diaphragm and provide sufficient clearance so that no hot elements stand too close to the dome wall.
If you wish to use your own designer stove, you can decide on a chimney only. It comes in an elegant anthracite color that complements every insulation shade.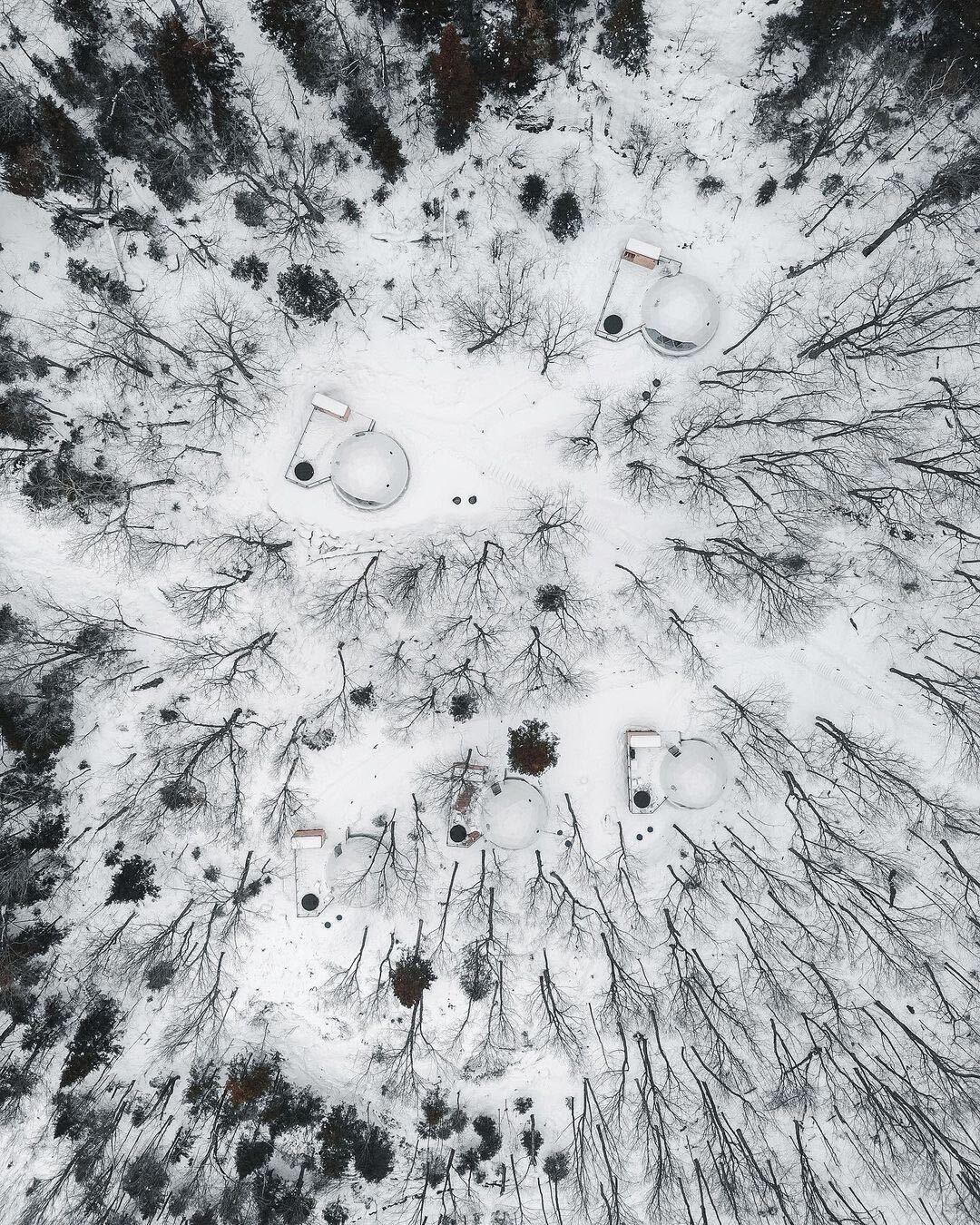 Solar-Fan
The solar-powered fan supports natural ventilation and proper air circulation. Assisted air circulation will play a major role in preventing moisture condensation and heat build-up inside the FDomes Glamping. Fan spins on sunny days when it is needed the most while on non-sunny days it can be plugged to the electricity supply.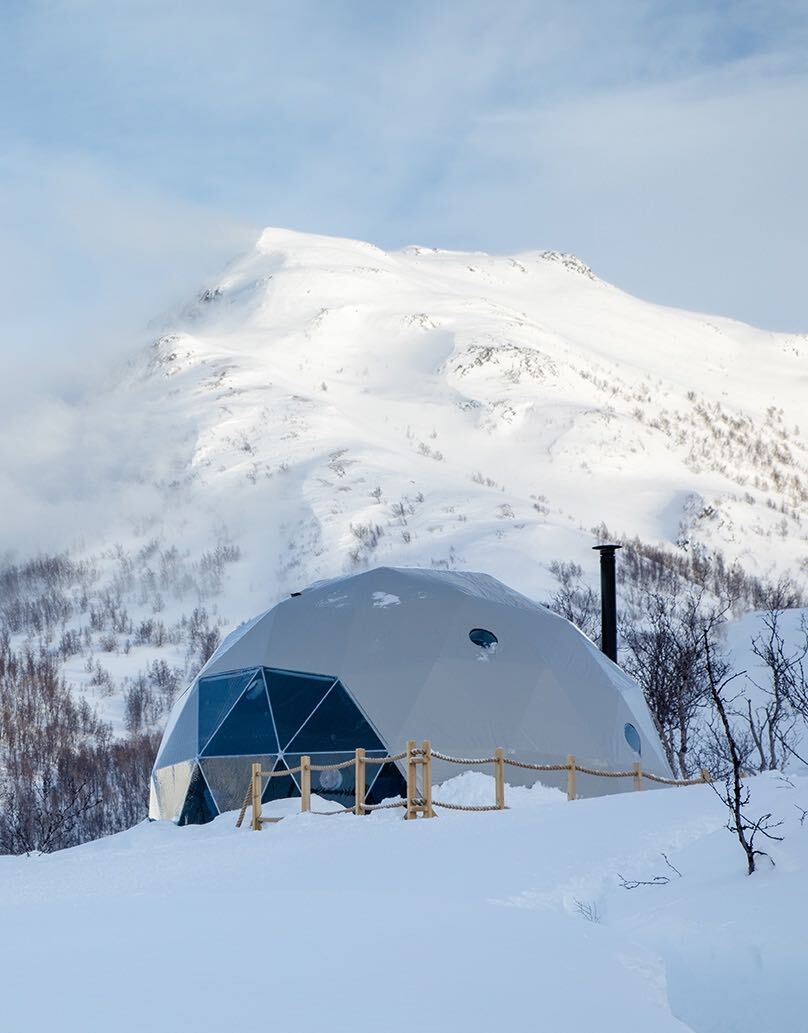 Air-conditioning
You may also want to consider installing an air conditioning device with a heating option. Why air-con for winter you may ask. Well, you will be able to maintain the indicated geodome interior temperature regardless of the season. If you want to put up a tent in a place with harsh winters but sunny summers, you will easily use it all year round. It will heat the entire room in colder months and cool it down in the warmer ones.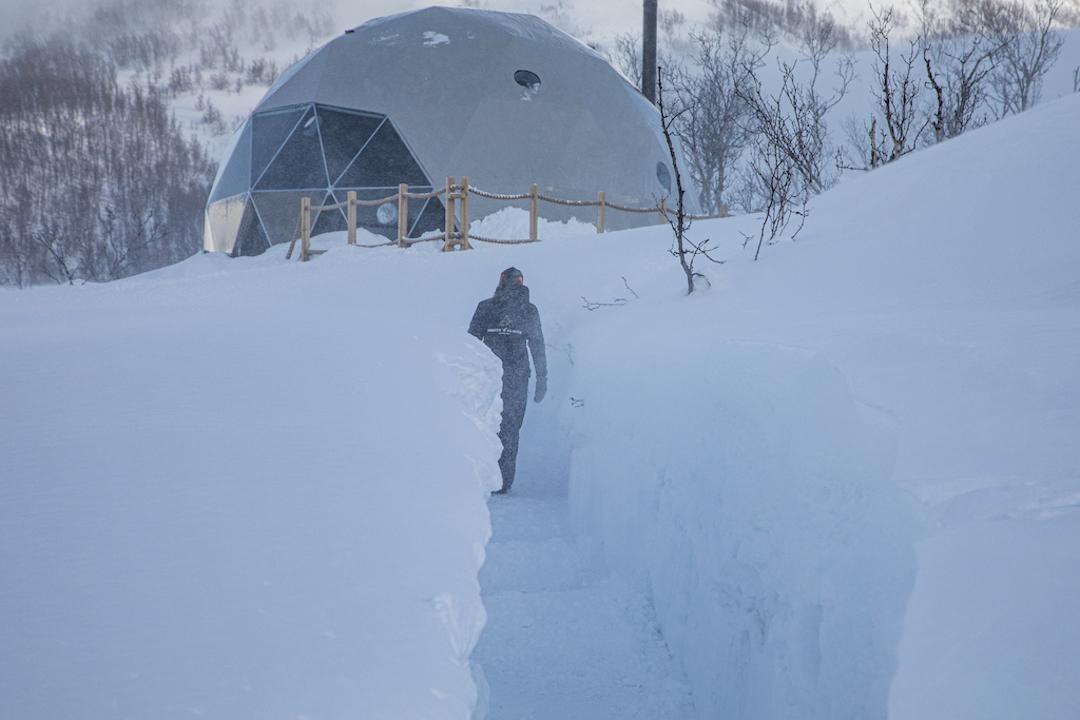 Flooring
The PCV Ground Membrane is a tailor-made groundsheet that attaches to the perimeter of the glamping. It prevents humidity and unwanted insects from getting inside. The PVC Ground covering is suitable for all types of bases such as grass, wooden decks, concrete slabs, etc. On the top you are able to put floor covering of your choice (coir matt, carpet, wooden boards, etc.)