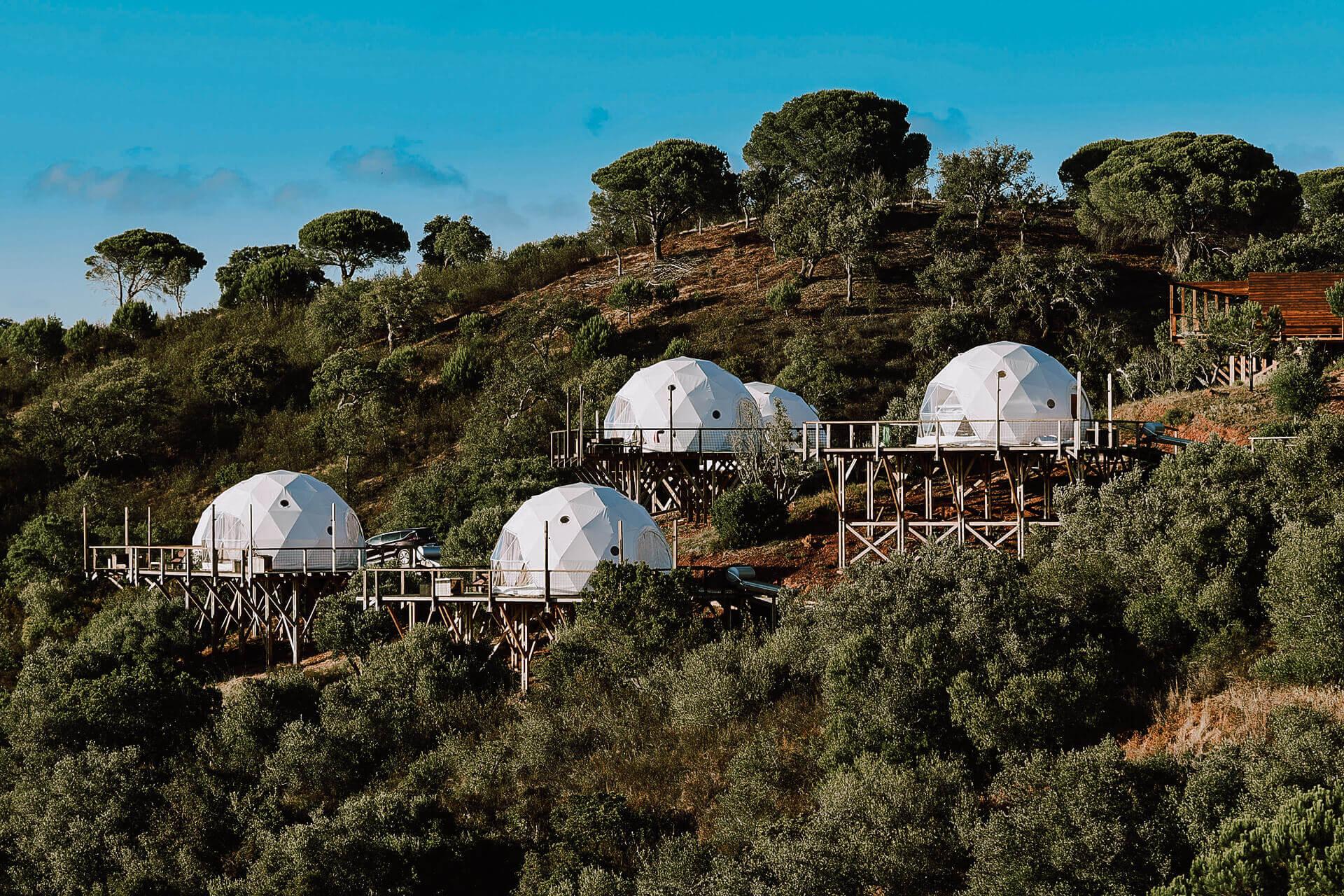 If you plan to open a glamping resort, you are probably wondering what additional options to choose so that the geodome fits perfectly into the climate of the place where it will stand.
Therefore, we have prepared a list of elements you should take into consideration when purchasing an FDomes, either for your personal use or for a resort. We have divided them into two groups: essentials for cold and hot climates. Enjoy!
Cooler & Cozier
In the last post, where we discussed glamping in cold climates, we pointed out that insulation liner keeps warmth inside the geodesic dome. In this case it's opposite – on sunny and warm days insulation makes the inside of the pod cool. It also acts as a vapor barrier, preventing moisture from building up inside the dome.
There are two types of insulation that we offer at the moment: Standard Alum-Air Insulation and Insulation+. The name of the latter may be misleading, but it is also often advised for hot climates. Why? It is an equivalent to 13cm of styrofam so it will keep your dome cool even when it is very hot outside.
Not only will the insulation keep the interior cool, but it will also make it feel nice and cosy. You can choose insulation in one of the three available colors: khaki, ecru and light grey.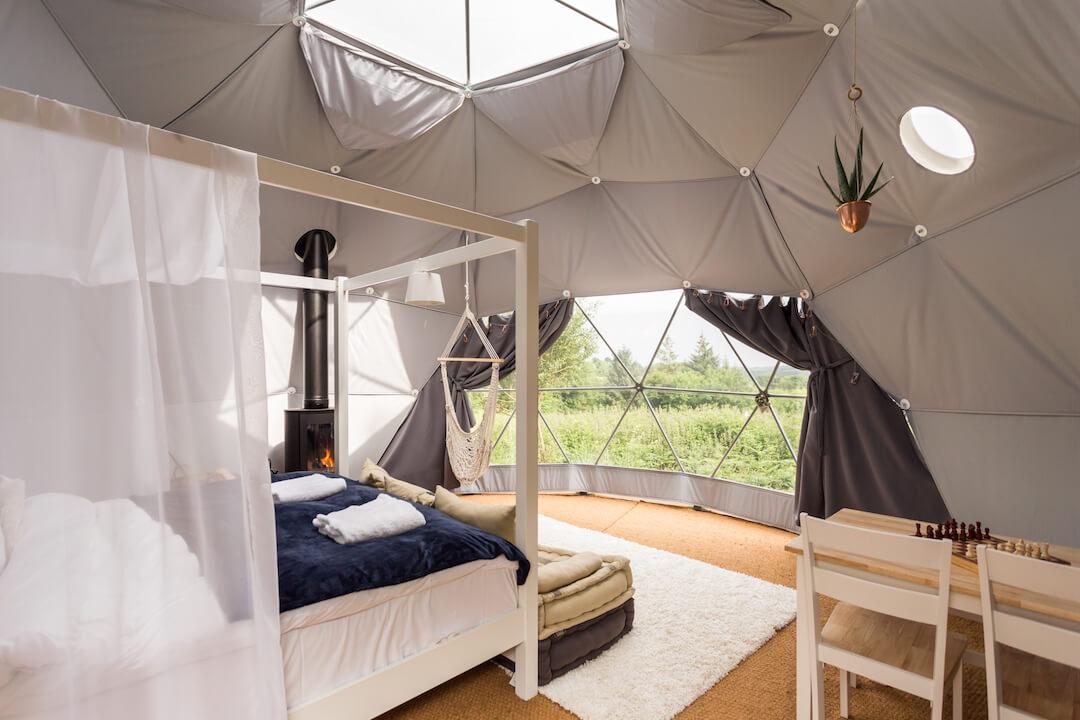 Extra Anti-Corrosion Protection
Even though the regular galvanized-only framework is durable, you may want to consider the powder-coated white option if your geodesic dome will be exposed for sea breeze and sea salt. The option is also worth considering in high humidity areas.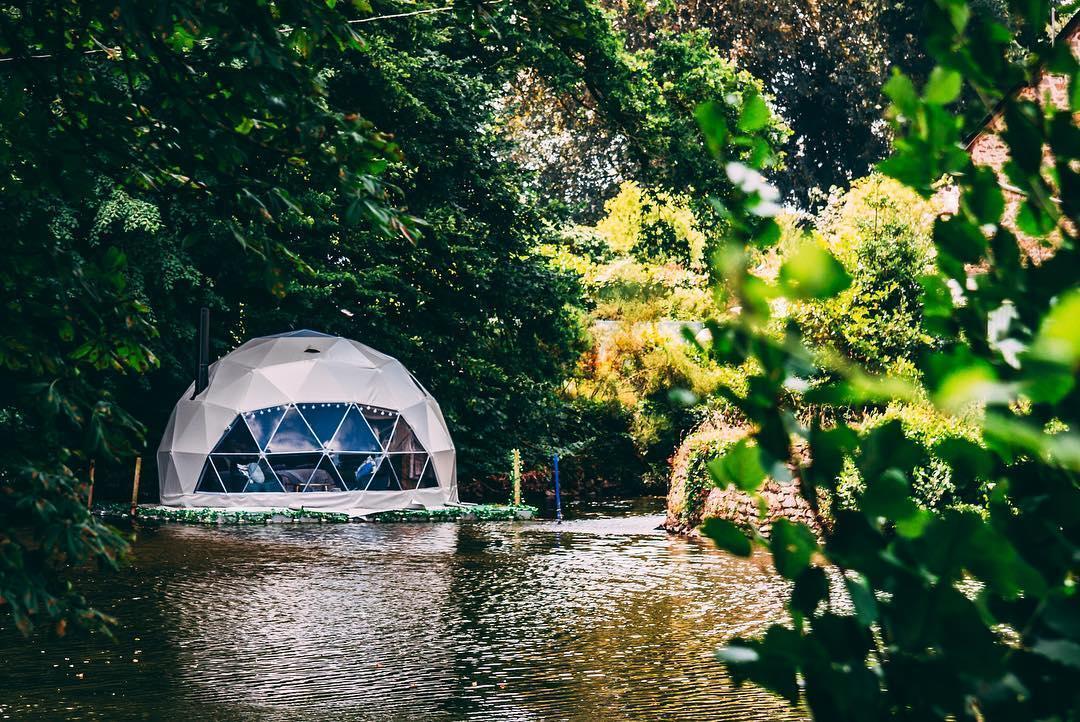 Keep It Cool
We have already mentioned the fact that air-conditioning can heat your geodome located in a place with low temperatures. Still, most of us associate it primarily with the cooling option. Thanks to the air-con device, you will be able to maintain the indicated low temperature when there is hot outside.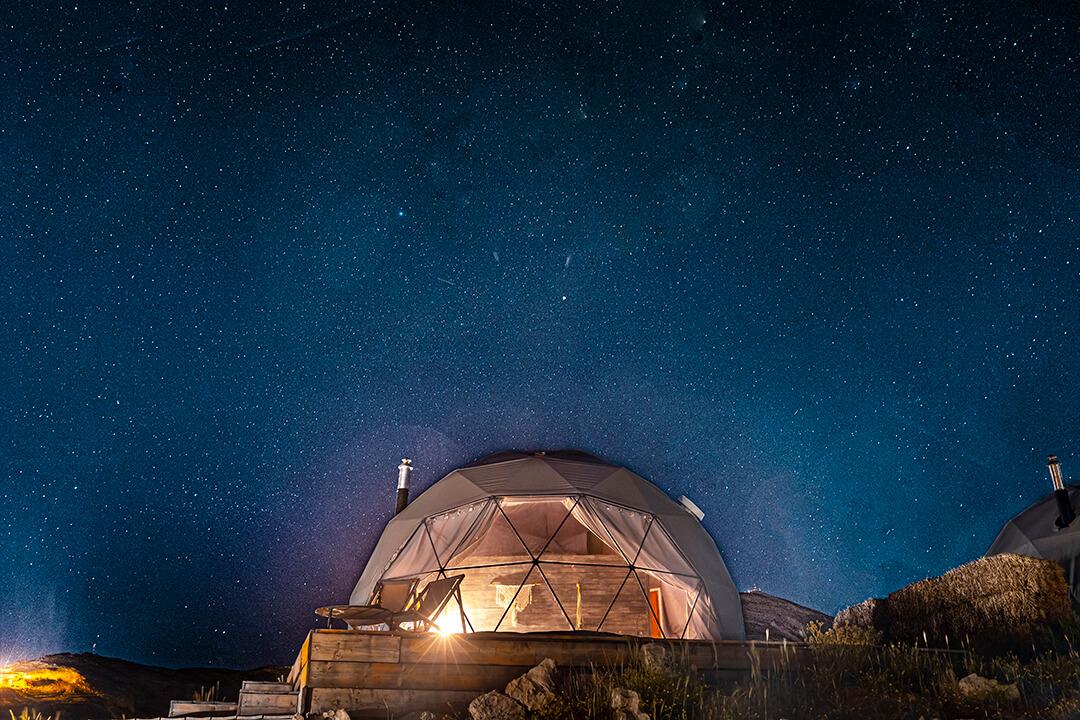 Air Circulation
The solar-powered fan supports natural ventilation and proper air circulation. Assisted air circulation will play a major role in preventing moisture condensation. Particularly appreciated in summertime and in warm climates as it provides extra cooling. Fan spins on sunny days when it is needed the most while on non-sunny days it can be plugged to the electricity supply.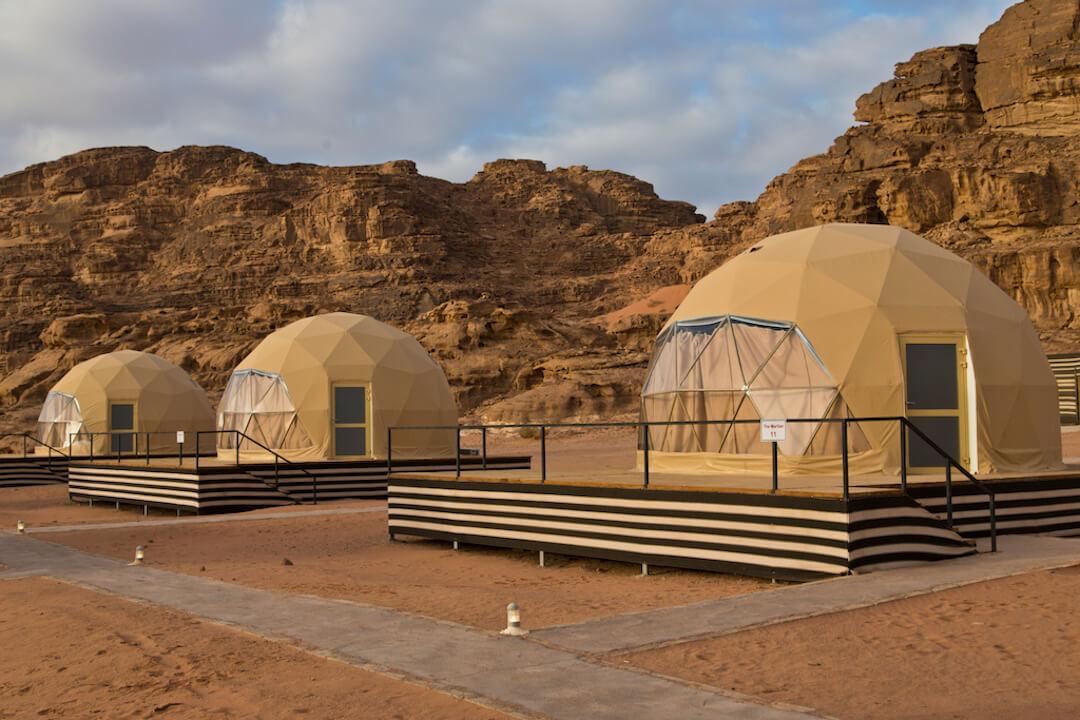 Groundsheet
The PCV Ground Membrane is a tailor-made groundsheet that attaches to the perimeter of the glamping. If your glamping resort is going to be located in a hot climate, it is almost a must-have. Why, you may ask. The answer is simple, it prevents humidity and insects from getting inside and we know that it is a very common issue during the summer or in hot climates.
The PVC Ground covering is suitable for all types of bases such as grass, wooden decks, concrete slabs, etc. On the top you are able to put floor covering of your choice (coir matt, carpet, wooden boards, etc.)