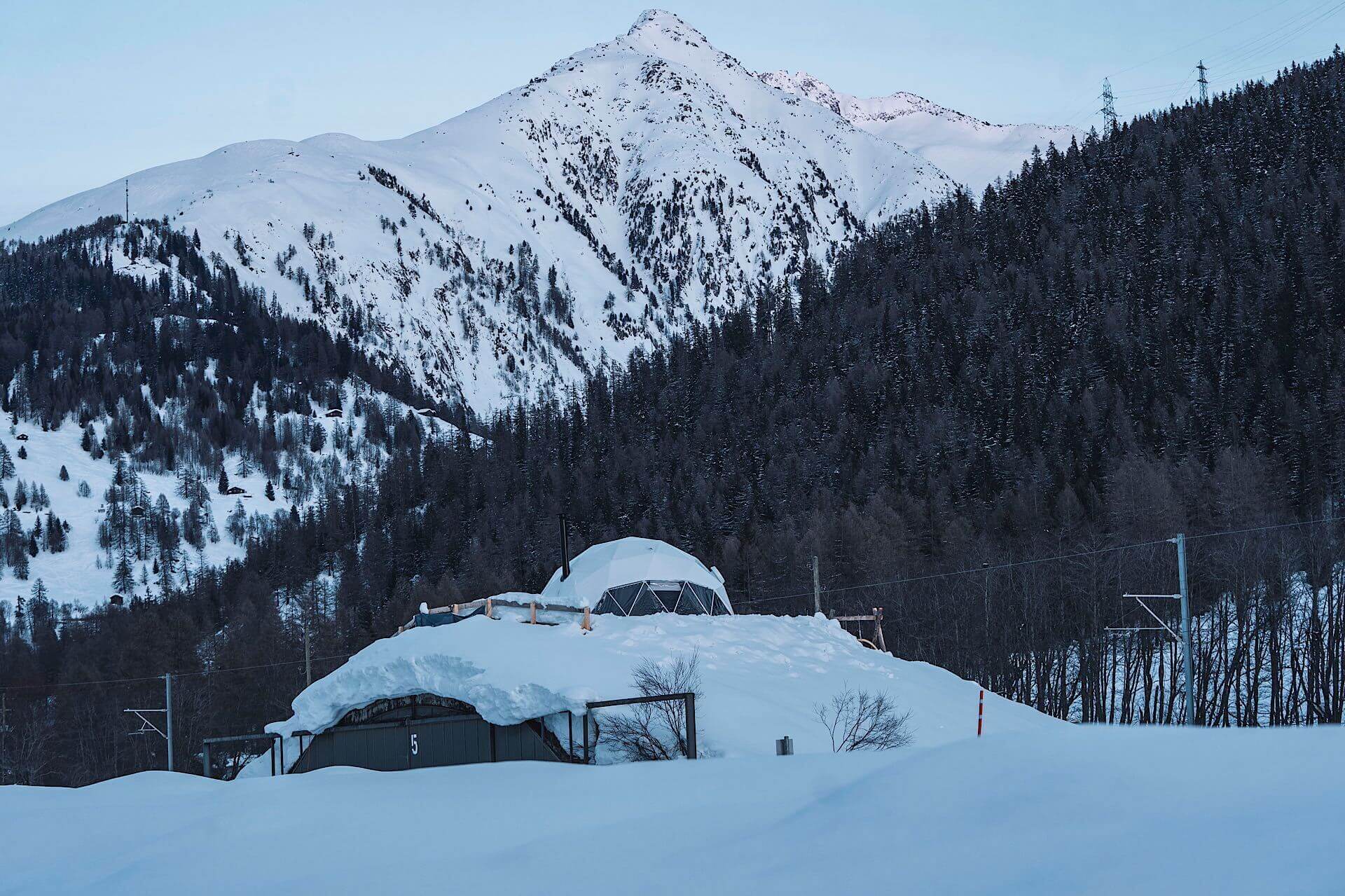 Imagine staying in a luxurious glamping resort located on the abandoned hangar rooftop. At the nearby Nordisches Zentrum Loipe Goms, you will find perfectly groomed cross-country ski runs, winter hiking trails and a natural ice rink. On top of that, modern hygge interiors. Sounds amazing? You can experience that and even more at Hans&Ulrich!
FDomes: How have you come up with the idea of a glamping resort?
Maya: Glamping is our personal lifestyle. I have always reached for the stars to have my own "bubbles" and host happy guests in them. In addition to FDomes geodesic domes, we also have one more summer glamping, an original Swiss chalet. We have always wanted to make the glamping a really unique experience.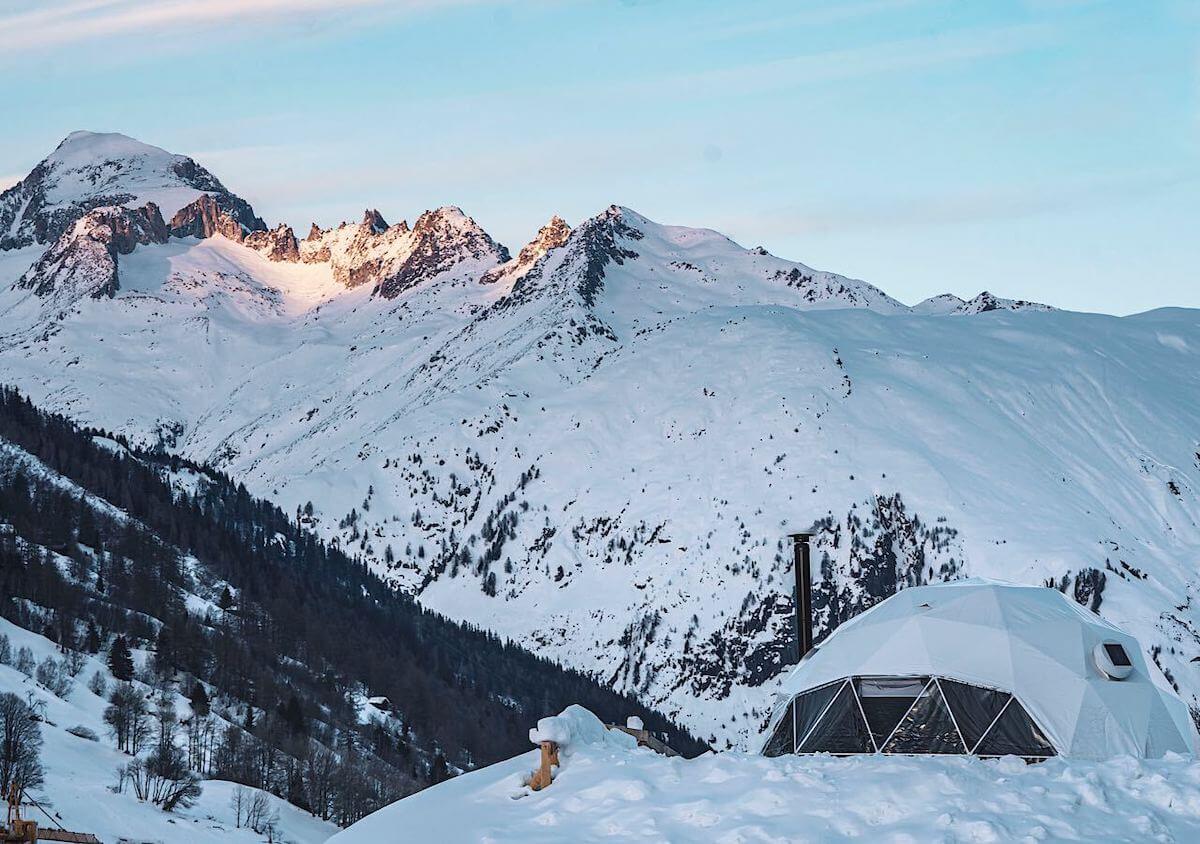 F: What made you decide to place your resort on the abandoned hangar rooftop?
M: This is a really unusual location. Because nobody did it before and because of the unique location. Everybody can see it and up there you are closer to the stars. What else can you wish for a place? I was lucky the owner of the hangar (by the way his name is hans-ulrich) was enthusiastic about my idea. My thanks to him give me the idea to name the bubbles Hans & Ulrich.
F: Why did you decide to choose geodesic domes for your glamping?
M: We have very strong winters and we were looking for a safe and stable mobile home. Currently, we are the only ones in the area with geodesic domes.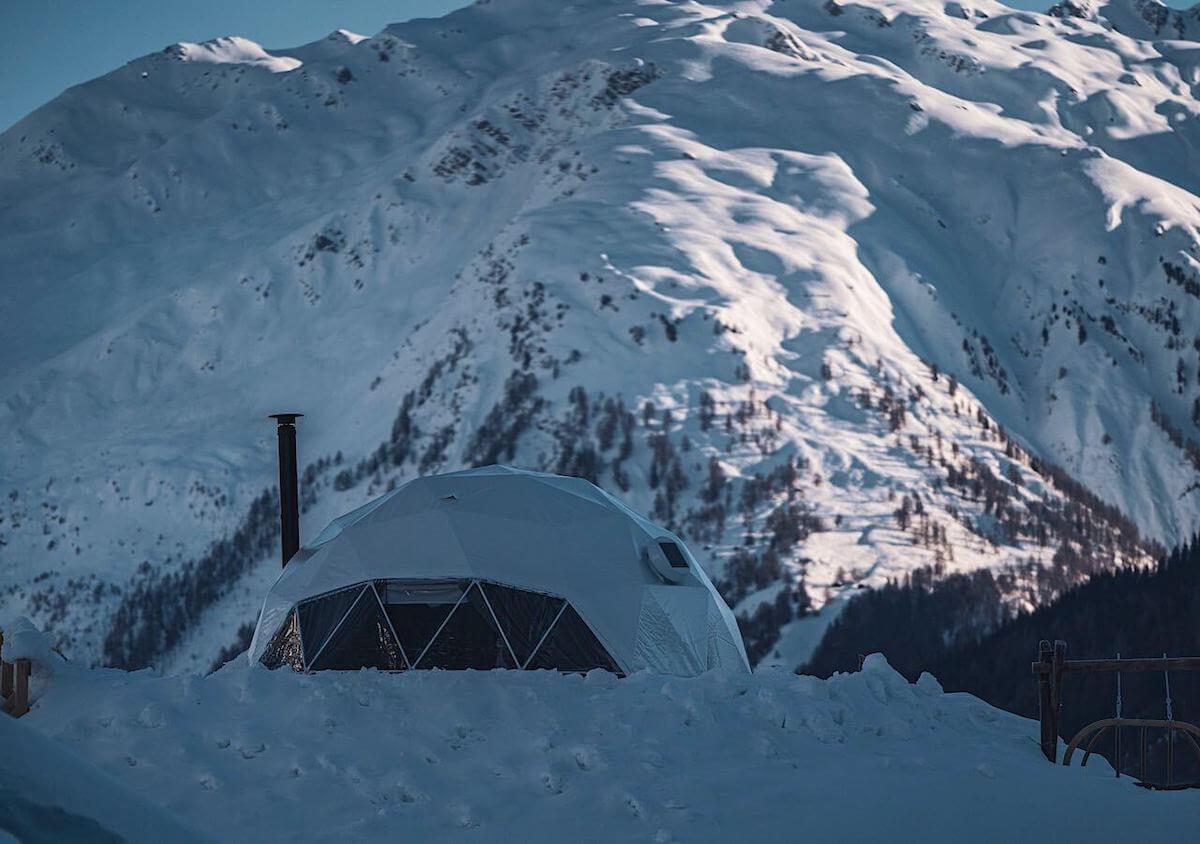 F: You are very active on social media. Do you have a detailed plan to lead them, or you just go with the flow?
M: We are still working on our social media, but I can say that it is a bit of both (planning and going with the flow).
F: How do you rate the level of products and services offered by FDomes. Would you recommend them to others?
M: Overall great. And yes, we would recommend them to others! Also, we recommend Insulation+ to all those who want to open a glamping resort in a cold climate from very beginning. We did not buy one, but it would be a perfect solution.
Hans & Urlich | Ulrichen, Switzerland
Website: www.hansundulrich.ch/
Instagram: www.instagram.com/hansundulrich/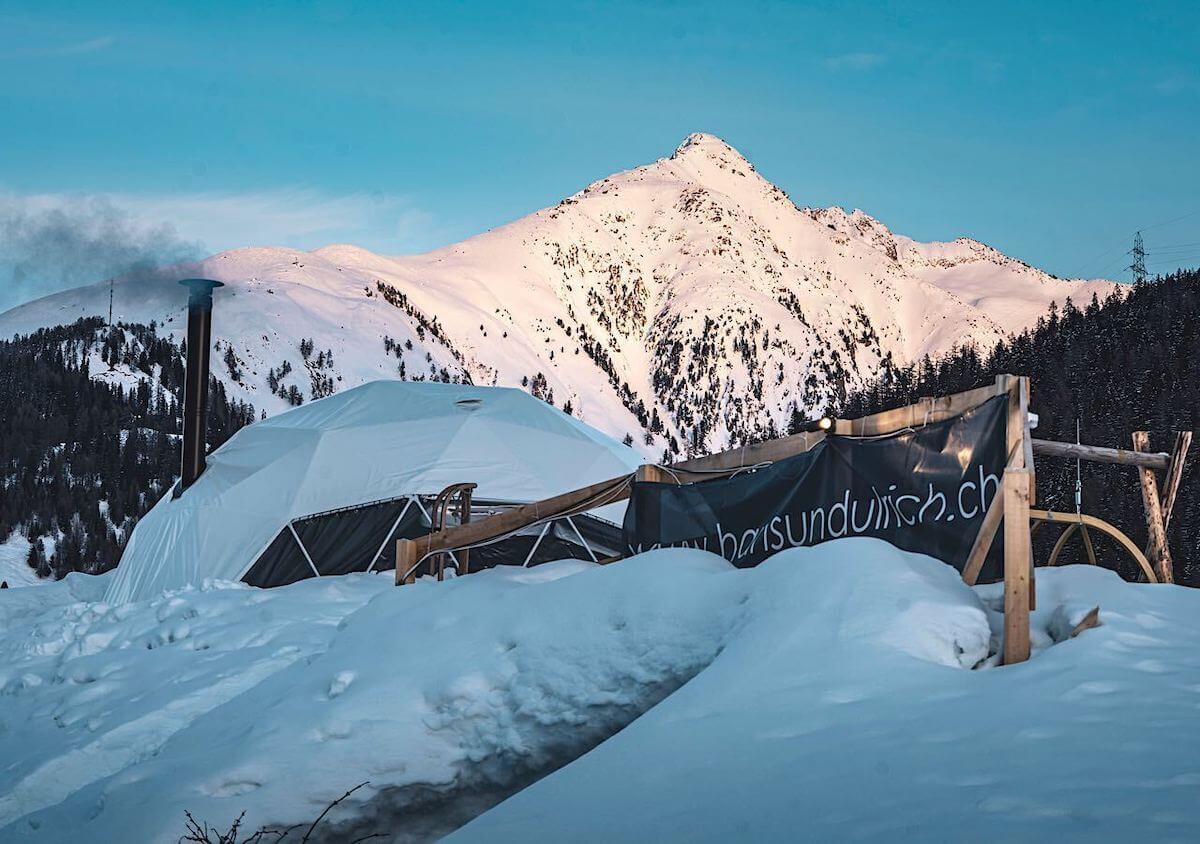 ---
Do you find this article interesting?
Read the case studies of other resorts powered by FDomes Glamping: