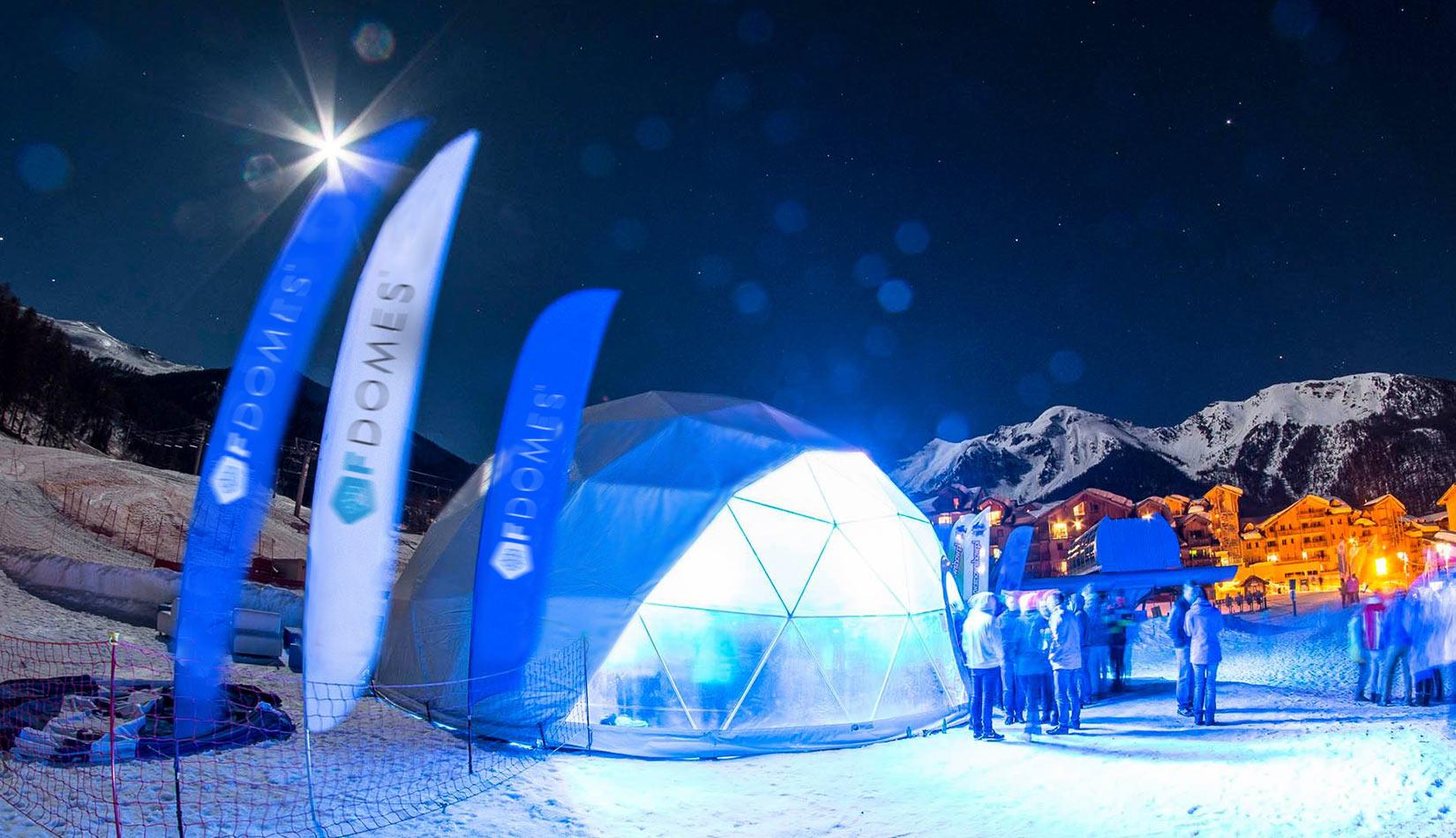 Winter on its way, time to think of ways to make your hotel income skyrocket this season. With less leisure travel and the resultant lower room occupancy, many hotels and other hospitality businesses fall into winter sleep, with owners often struggling to make ends meet. But it doesn't have to be the case with you! Read on to find out how to boost your hotel income & make your offer more attractive to people.
1. Develop Unique-Concept Hotel
Winter landscape is its own reward which of course you, as a hotelier, certainly do not want to hide. Instead, you may want to highlight it alongside generating more hotel income. Consider creating a hotel complex of exclusive igloos overlooking the snow-clad slopes and trees. How to do this? Well, you do not need to build from ice and snow to make it classy, we assure you, and it's not like you will be breaking a bank either. Assemble a range of white PVC geodesic domes with panoramic bay windows providing stunning views of your winter wonderland. Make them surround a central chalet to create a network (you can do it on your own, domes are designed for easy self-assembly). Anchor the pods onto sturdy hardwood platforms, add furnishing and insulation, and voilà – your low-carbon hotel or ski resort is set! Try to use different-sized domes to make room for accommodating various guests: families, couples, business groups, individuals, leisure travelers, VIPs, etc. If you are not so much into investments at the moment, for starters, do the reality check on the idea by installing 2-3 single pods and share the news with your target group.
2. Invest in Winter Glamping
Due to the proliferation of Hilton or Marriott chains and the likes of Airbnb, smaller hotels and resorts are being squeezed on all fronts. The consequence of this is often a rising pressure to improve their offering with a USP – a unique selling proposition. One such USP for winter time would be to introduce insulated glamping pods. Reasons? Glamour camping is now more popular than ever and glamping structures prove durable, affordable and make the first impression as good as the last. Not sure about the structure? Try with eco-friendly glamping domes. They look gorgeous (naturally blend into the frosty landscape), don't cost the Earth and sustain heavy snowfalls. Their pretty big advantage over competition is a large bay window enabling a wider viewing area to the outdoors. Traditional tents, tipis, yurts or cabins are pretty limited in that respect, so it's hard to imagine one of them actually catching up. But what if you lack in the scenery? Glamping domes make up for it in sophistication – their interior is sheer luxury.
3. Protect from Cold and Snow
Let's assume your guests are not so fond of the cold when they are indoors. Naturally, you want to protect them from low temperatures and any snow residues that may obstruct their view from the window. What if you could do both and not compromise the visual aspect? As you can imagine, glamping domes are rather unbeatable in this respect. They can be equipped with a stylish wood-burning stove and chimney as well as curtains tailored to the size of their bay window. Also, they may be (and rather should be) super-insulated with a highly effective alum-air panels which will keep the insides warm and cozy even in cases when the temperatures outside plummet to -25˚. Another thing: insulation stops condensation from forming on the inside, while fireplace heating prevents snow and frost from settling on the outside surface. All this in a comfy 5* surrounding.
4. Create Social Points
Here's one more secret, one that combines luxury seclusion of a villa and socializing practices top hotels provide (Marriott, for instance, is in the middle of testing a social app that taps into LinkedIn accounts to connect hotel guests who share, say, a hobby). It all comes down to giving your guests a choice: between a secluded setting facing a hillside and a place to go and socialize, like a 24h pub or wine tasting bar. That said, you can create a chain of various pods for different applications. Consider setting up an exotic cafeteria nestled in the snow, a winter lounge with squashy sofas and a roaring log-burner, a spa for a late-evening pampering, or a party pod particularly handy for winter holiday celebrations: Christmas, New Year's Day, Hanukkah, Kwanzaa, Diwali… Nature lovers and socializing souls will go crazy about your venue, raving about it in the social media. By the way, don't forget to include all your strong points on the said media and some hotel-related websites: Airbnb, Booking.com, GlampingHub, so you can start preparing your winter retreats and watch them fill up with people.