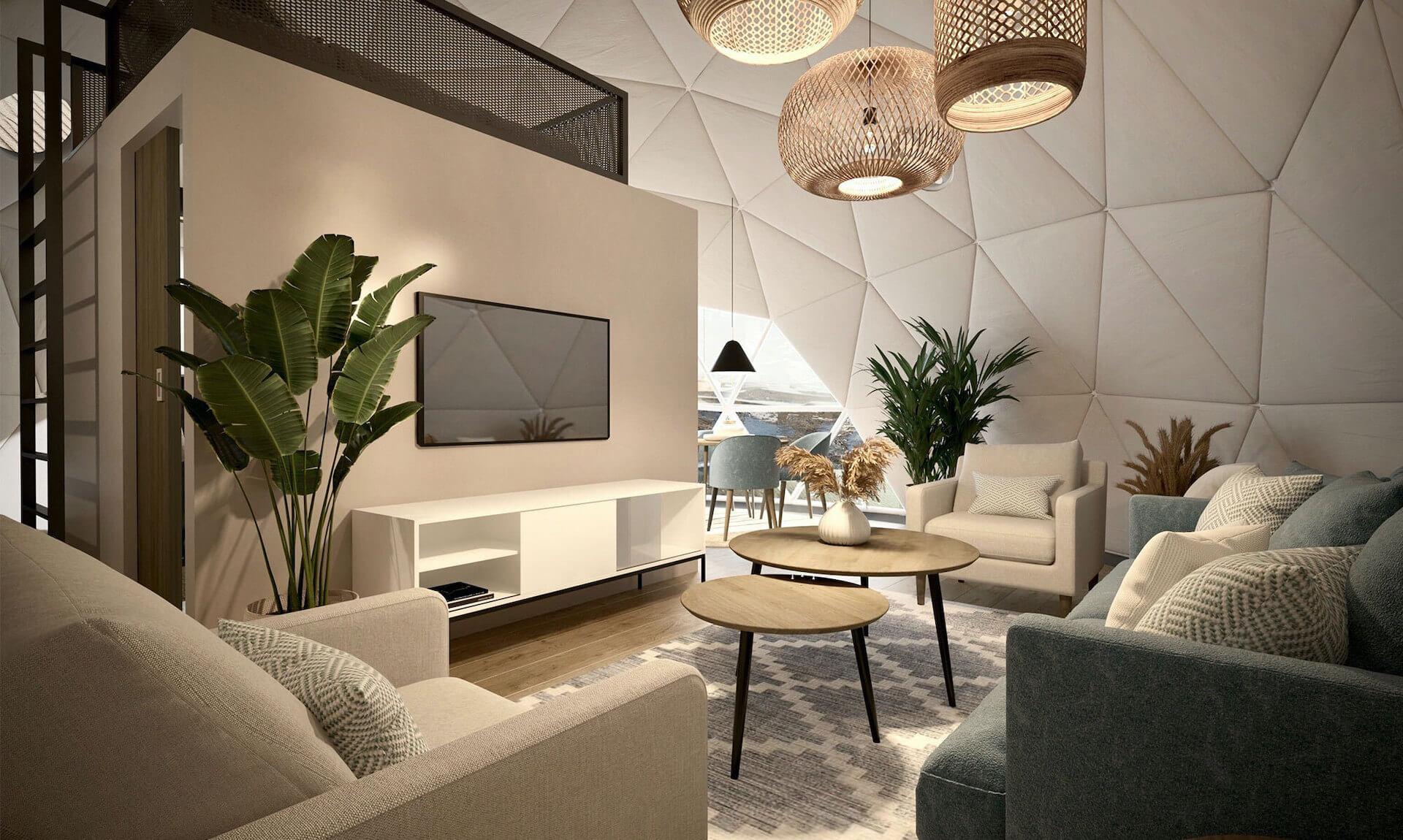 We have already gone through the list of what to do when it comes to the interior design of your glamping dome. Now, let's talk about what to avoid when arranging your glamping spot? What to use and how to keep the design coherent? Here is a list of the Don'ts that we have prepared, especially for those of you who are in the process of setting up or redesigning your glamping resort.
Don't Display it All
For sure, you have many collectables you have gathered over the years and kept for your dreamed FDomes Glamping interior. Even though it's undoubtedly an impressive collection, do remember that displaying all of them at once is not a good idea. It can cause a messy look to your dome interior. Instead, use some of the items to refresh the FDomes Glamping look and influence the style of the interior by occasionally exchanging the collectables. Moreover, displaying only a couple of the gathered accessories will highlight each item's importance.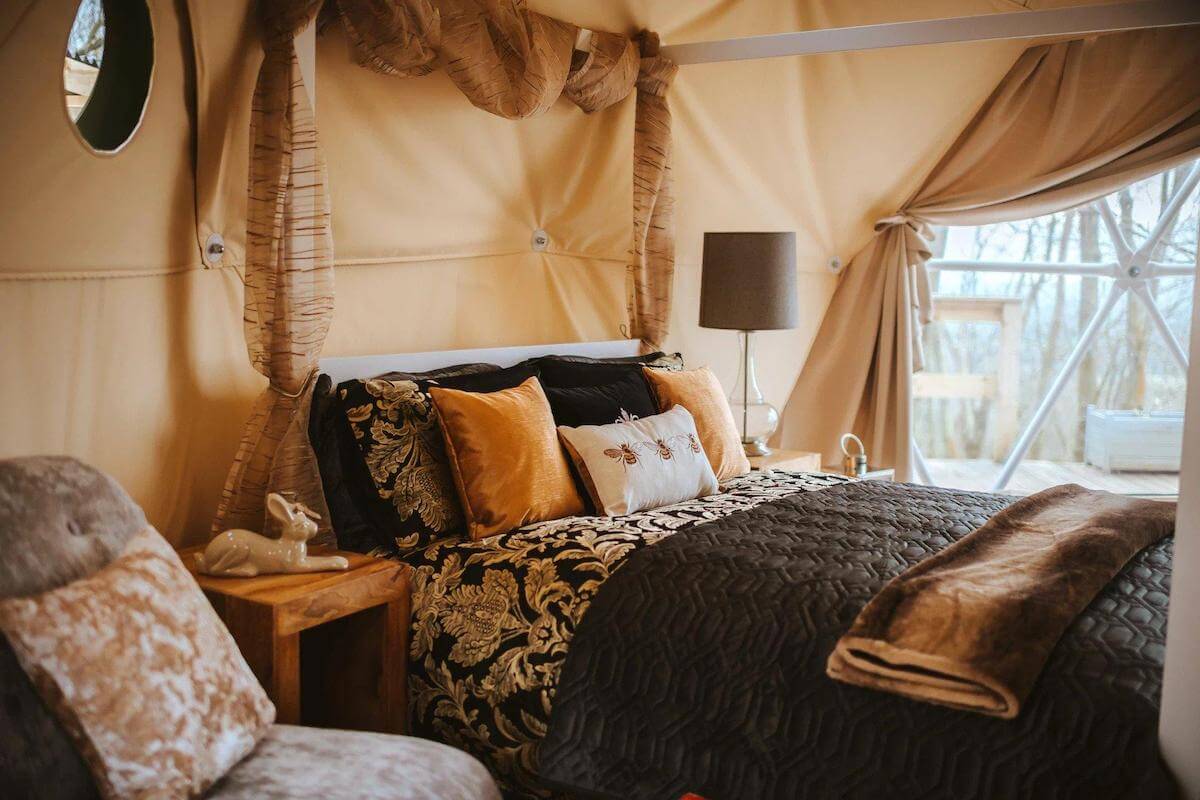 Don't Be Too Much, Remember that Less is More
As you remember from the article about the Dos of the glamping interior, we advised selecting and using bold colours and accents. Remember not to overwhelm the dome interior with too much colouring, though. Keep the neutral background, like Light Grey or Ecru Insulation Liner, and remember that too much good can result in a bad outcome. So, bright pillows, a brave piece of furniture, like a sofa or an armchair, is ok. But, each piece of furniture in a different bright colour can be too much.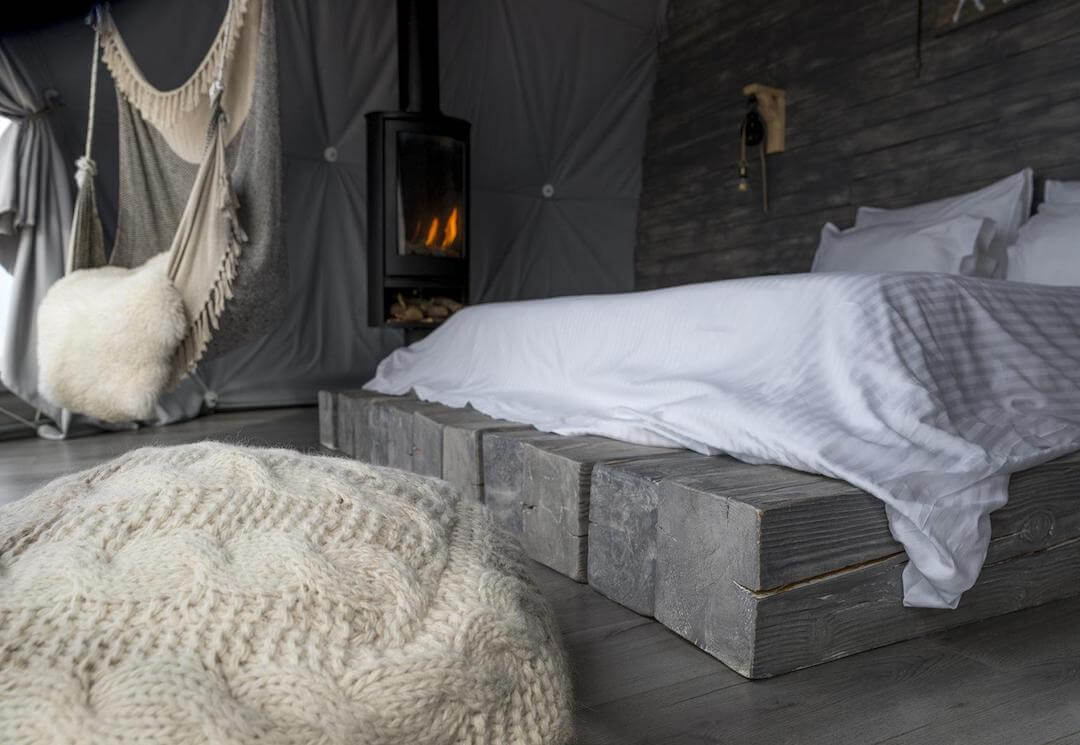 Don't Mix Too Many Styles
We strongly encourage you to mix traditional, even old-fashioned pieces, like a renaissance armchair reupholstered with bold, modern fabrics. However, don't put too many elements from the same epoch in the space, as it will destroy the contrasts you want to keep in your dome interior. Always try to keep the 80/20 ratio, as Kimberly Seldon advises. What does it mean? 80% of the room should be one style, and 20% a mix of others. Sometimes bedding is enough to give the interior a twist.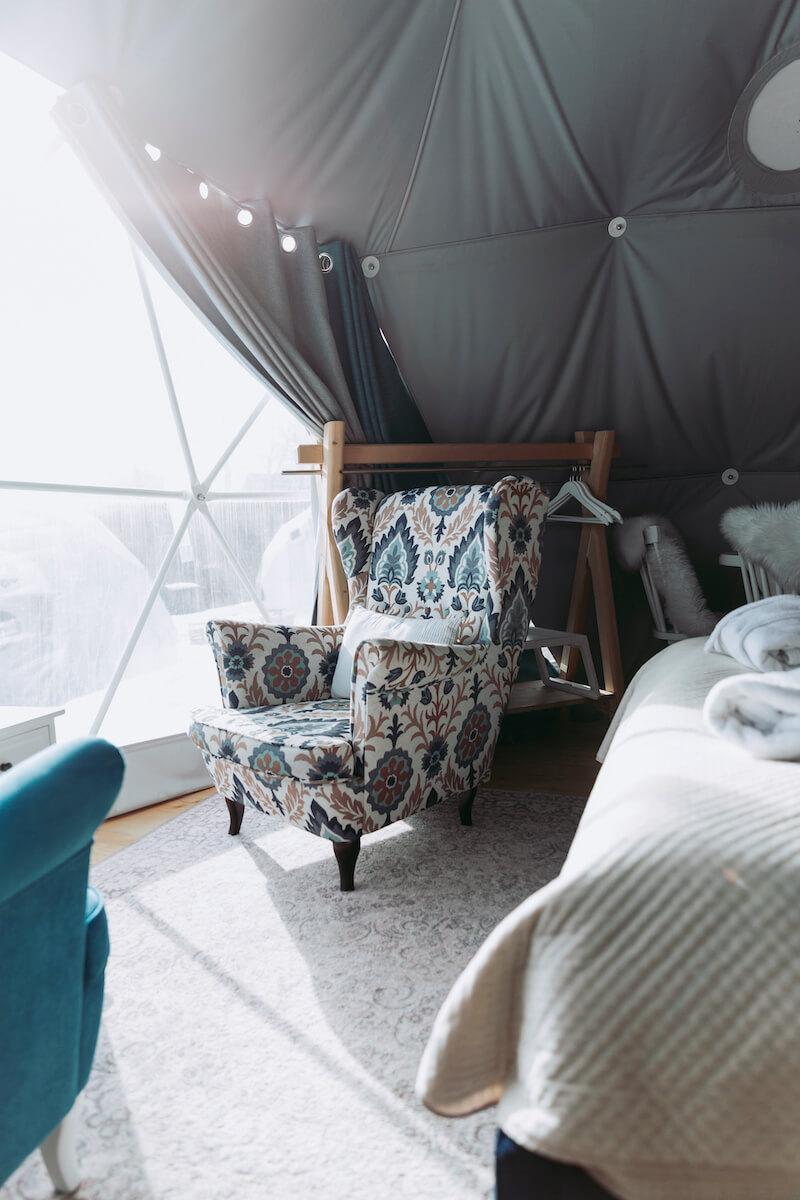 Don't Argue with the Surroundings
According to Emma Sims-Hilditch, you should respect the surrounding of your FDomes Glamping. What does that mean? Well, if you have flowers in blue and pink outside, try to bring these colours to your dome interior. If there is a water view, maybe try to incorporate some elements connected with sailing and the colours of nature. Keep it coherent, even when these are only some tiny objects being the decoration of your dome.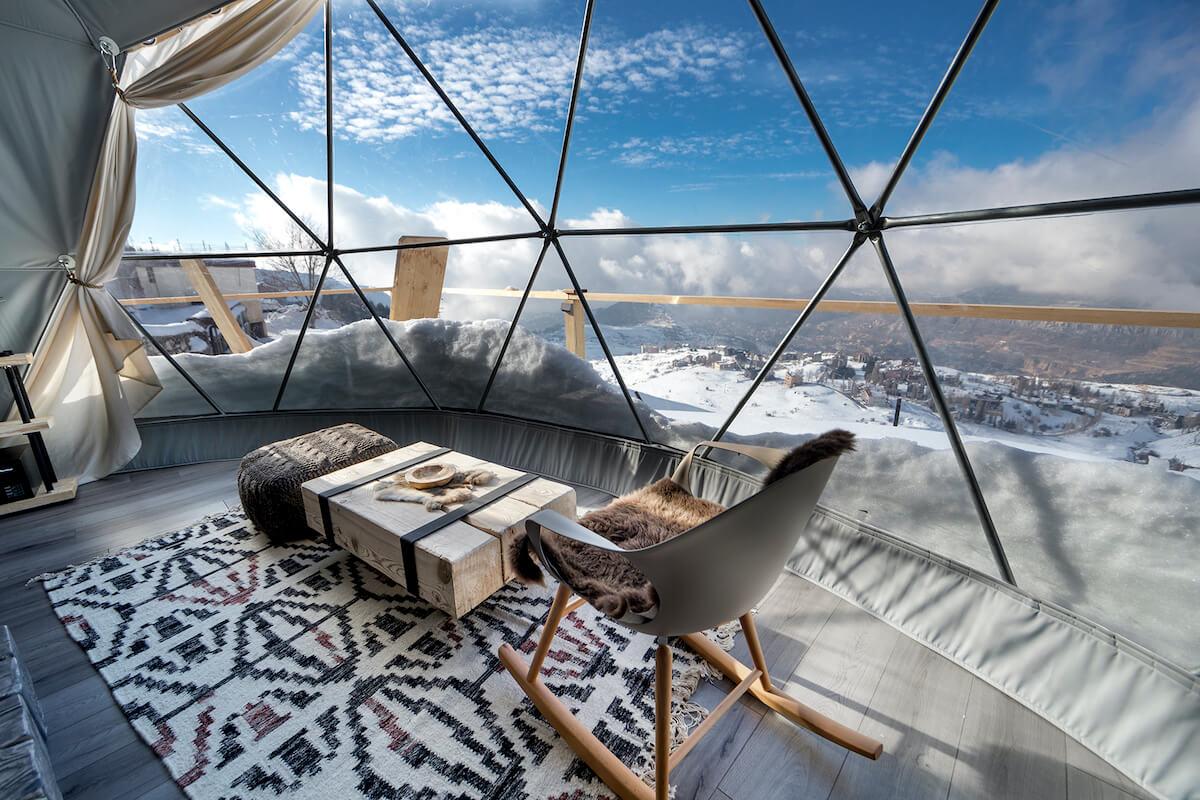 Don't Forget about the Books
Books add personality to the dome interior. You can put them on a coffee table for your Guests to browse through, but you can also use them as a decoration. How? Just pile some books on the floor, and put a small lamp or a plant on the top. You can also use them instead of a bedside table in the bedroom area of your FDomes Glamping.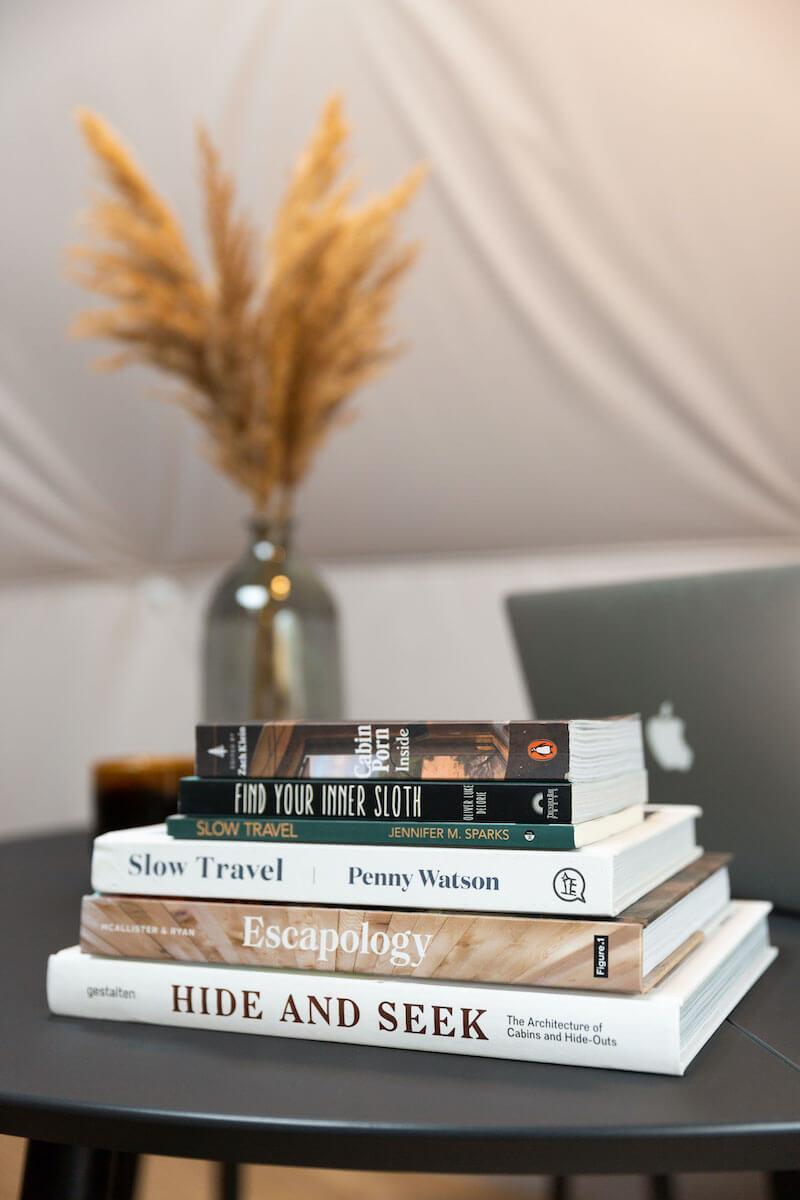 Don't Keep One Level
Try to vary the heights of the objects in your FDomes Glamping interior. Do it by placing a tall vase on a coffee table and a pile of books or magazines on a small table next to your sofa. It keeps the surface from appearing flat and dull. Remember that often taking away an object may have the same result.
Fresh flowers can also do the trick, influencing the space and making it more alive. Moreover, your visitors will surely be happy to see the flowers entering the dome.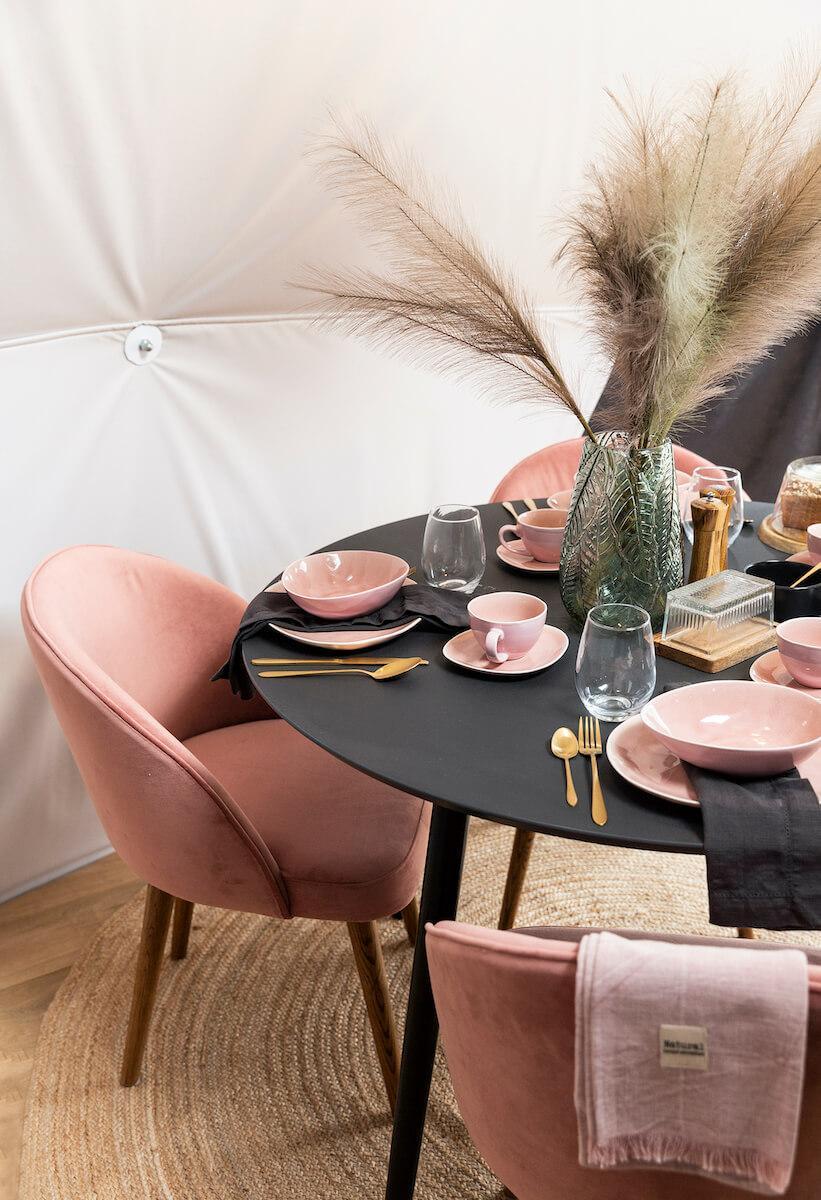 Don't Forget about Grouping
Try to always group decorative objects in sets of three. One vase on its own looks lost, but when you add two more with similar shapes or finish, you will create a dialogue between the three. Interior designers like the idea of triangulation, the repetition of colour or form three times in one space. Use one bold colour in your dome space, such as a yellow pillow, a chair and a vase. Put three vases of the same colour but different shapes on a coffee table. Use the same fabrics on a pillow, a blanket and a puff.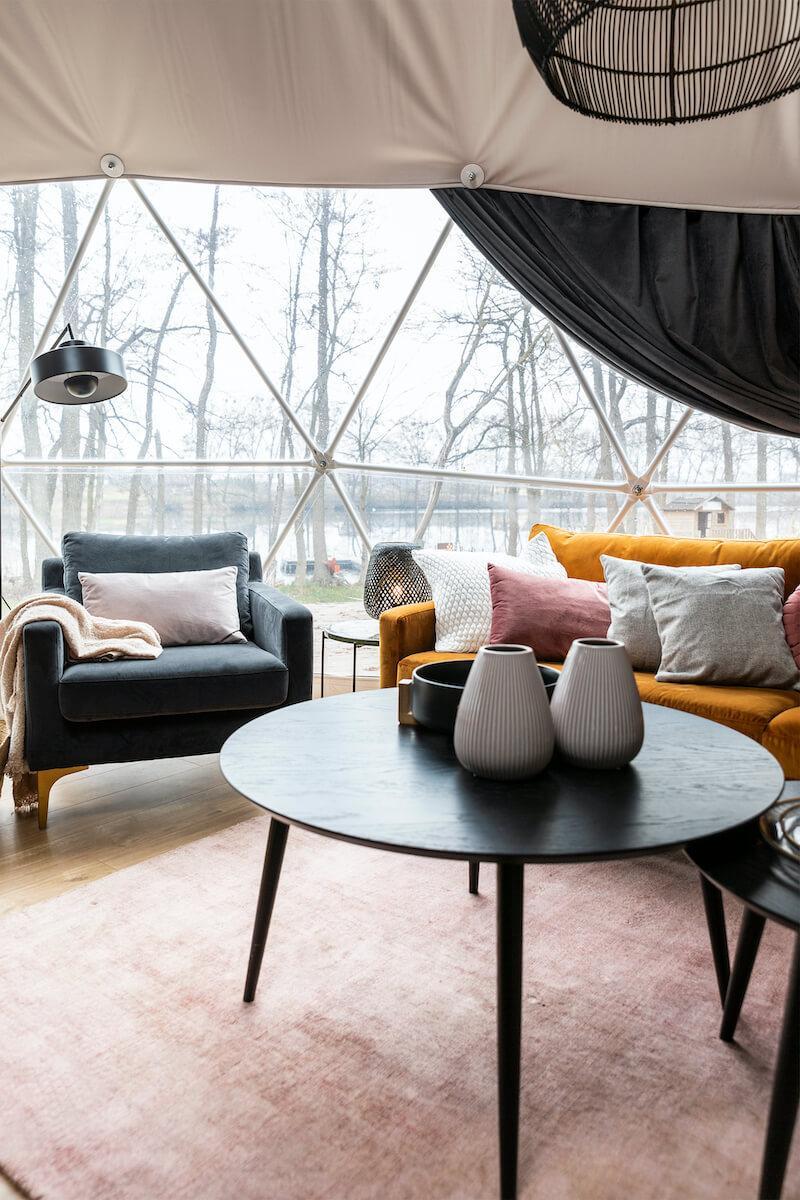 Don't Ignore Architecture
Last but not least, make use of the spherical shape of a geodome. Don't forget you have a unique interior to arrange and utilise, which can be done by moving the furniture away from the dome walls. Follow our do's and don'ts to surprise your Guests with a bold interior with a touch of homeliness.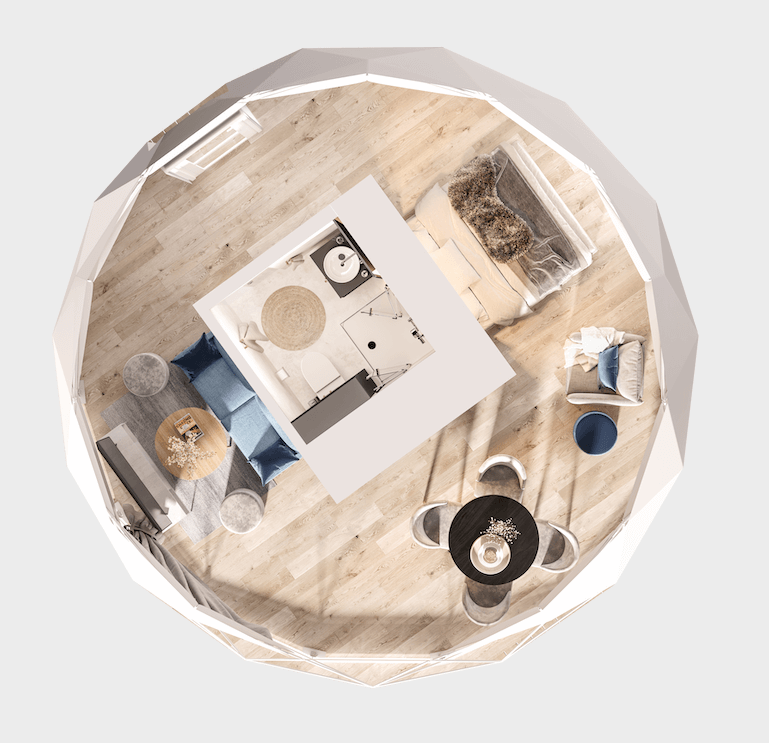 Now, it's your turn to put our tips into practice. And remember: have fun! Feeling confident and spreading the excitement about the interior you've created can have a massive influence on attracting new Guests and their perception of your glamping. Not to mention it will make your resort more instagrammable, and this can only mean one thing – more Guests in the future!
Looking for more tips on how to arrange your dome? Read the article by our FDomes Interior Architect about holiday decorations and inspirations here.