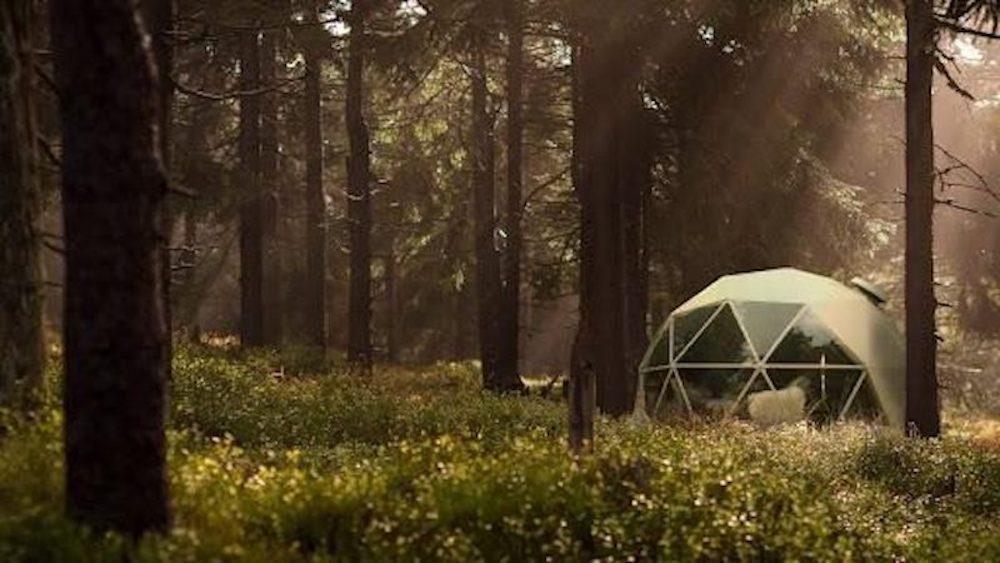 Great news for hoteliers and resort owners. You can attract more guests and drive more bookings to your venues by offering 5* geodesic dome kits with glamping accessories.
These days, when most hospitality owners offer the same rooms, the same rates and almost the same amenities and dining menu, a key differentiator would be the way of making your place unique. That said, installing free WiFi all around the place won't cut it. Your venue should be more unique than everything else and more inviting than that of your competition. And believe us, there is no better place than a luxury dome. Especially now, when you can create one from geodesic dome kits that come with fabulous accessories.
Here are 6 dome accessories that are sure to wow your guests.
1. Fireplace
Is there any better way to glamorize your venue than by installing a modern fireplace that will warm everyone up after a cold day? Not that we know of. If you agree, try using a stove kit that will allow you to enjoy the perks of a wood-burning stove designed to match the interior of your glamping unit. You can also select optional stainless steel chimney kit to make the set complete.
Accessory: Stove and Chimney Kit
2. Room with a View
Let the sunlight in and ensure panoramic perspective through a large bay window overlooking your beautiful surroundings. Bay window alongside white interior will keep a feeling of spaciousness, even in smaller units.
Accessory: Panoramic Bay Window
3. Year-Round Protection
One of the priorities of keeping your glamping apartment in good shape is to weatherize it and basically there are two ways to do this. Apart from using a stove, you may also ensure thermal comfort in virtually any conditions by means of alum-air insulation and canvas headliner. By installing these pre-cut quality panels you will take advantage of the unit even in polar climate and simultaneously add visual valor to its interior. The materials used are fibre-free, non-allergenic and non-irritant and keep you warm inside while protecting the unit from overheating, all year round!
Accessory: Alum-Air Insulation
4. Fresh Air
First law of glamping science, according to which a glamping unit has to be a refreshing experience may have something to do with proper ventilation. A solar-powered assisted air circulation system built into your glamping accommodation might be a good option to consider. It comes as a fan assembly and aids natural ventilation, reducing heat build-up and condensation as well as allowing greater control over climate.
Accessory: Solar-Powered Fan System
5. Cozy Feel
Stay ahead of the game and meet sunlight halfway by hanging curtains matching the dimensions of the bay window. You will not only give your guests more intimacy, but also additionally insulate your glamping unit. Tailored canvas curtain kit will do the trick.
Accessory: Curtain Kit
6. Amazing Space
Last on the list and its very foundation. Glamping apartment. An outdoor unit which removes all the grisly elements of camping, instead offering unique, bright, luxury space for your guests. Be sure to look for a durable solution that you can build yourself. We recommend using glamping domes that were tested in most extreme conditions (and performed exceptionally well). This relatively new type of structure can be set up with a help of two of your friends, and it's fun too. Usually anchored to a wooden deck (which entails no chilly nights and no ecological footprint whatsoever), the dome comes in 5 sizes and can be adapted to fit your needs, budget and clientele. And it fits with all the above glamping accessories too!
Accessory: Glamping Dome