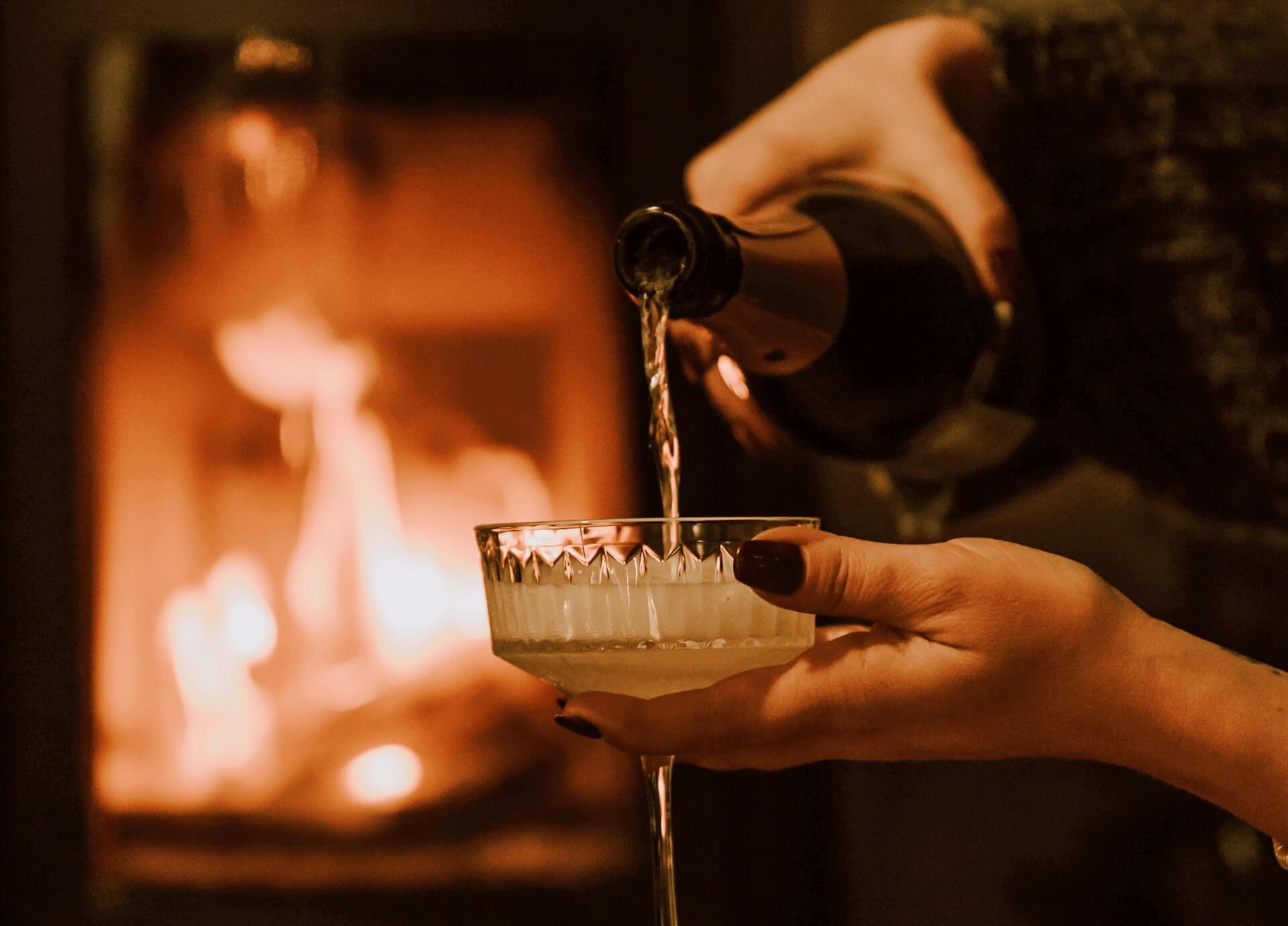 We have just entered 2022! On this occasion, we have decided to prepare a summary of the year 2021, which for us, turned out to be full of surprises and wonderful adventures. Within 12 months, we have exhibited at several events, introduced an innovative FDomes Vision as well as a unique LAGO sauna to our offer and… it is just the tip of the iceberg! Sounds interesting? Read our summary of the year!
JANUARY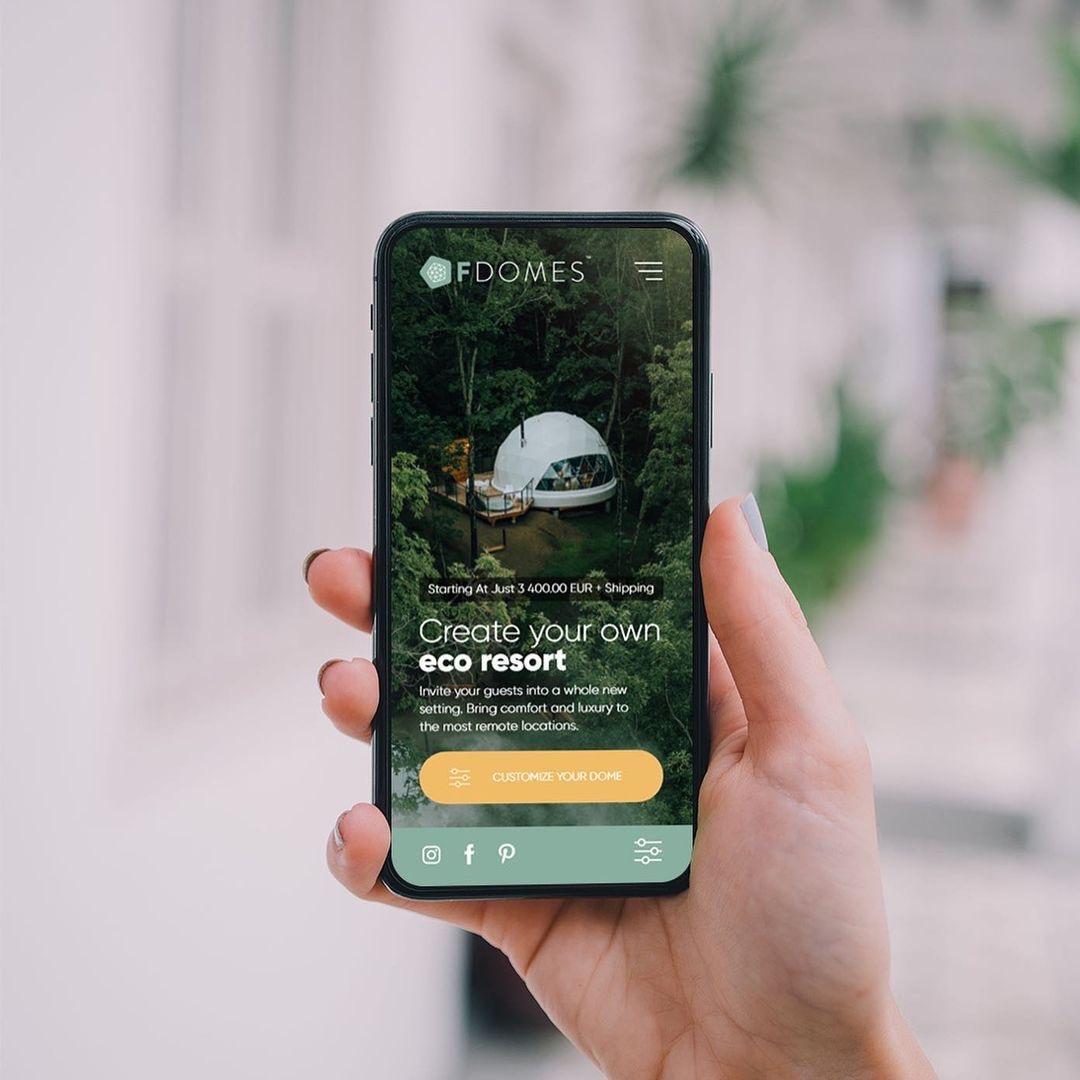 New Website Launch
Our website has got a new interface and a mobile version has become more user-friendly. Now, www.fdomes.com is the place to find all the valuable information about our products. We have worked over an engine as well as a front end of our web to improve its clarity and accessibility.
Read more: HERE
MARCH
People of FDomes
On the occasion of Men's Day and the preceding Women's Day, we wanted you to get to know our team better. Therefore, we organized a photoshoot at the FDomes office to introduce people creating our company on our social media accounts… and it was a bull's eye! We received lots of wonderful comments and private messages from you in response. We really enjoyed talking to all of you!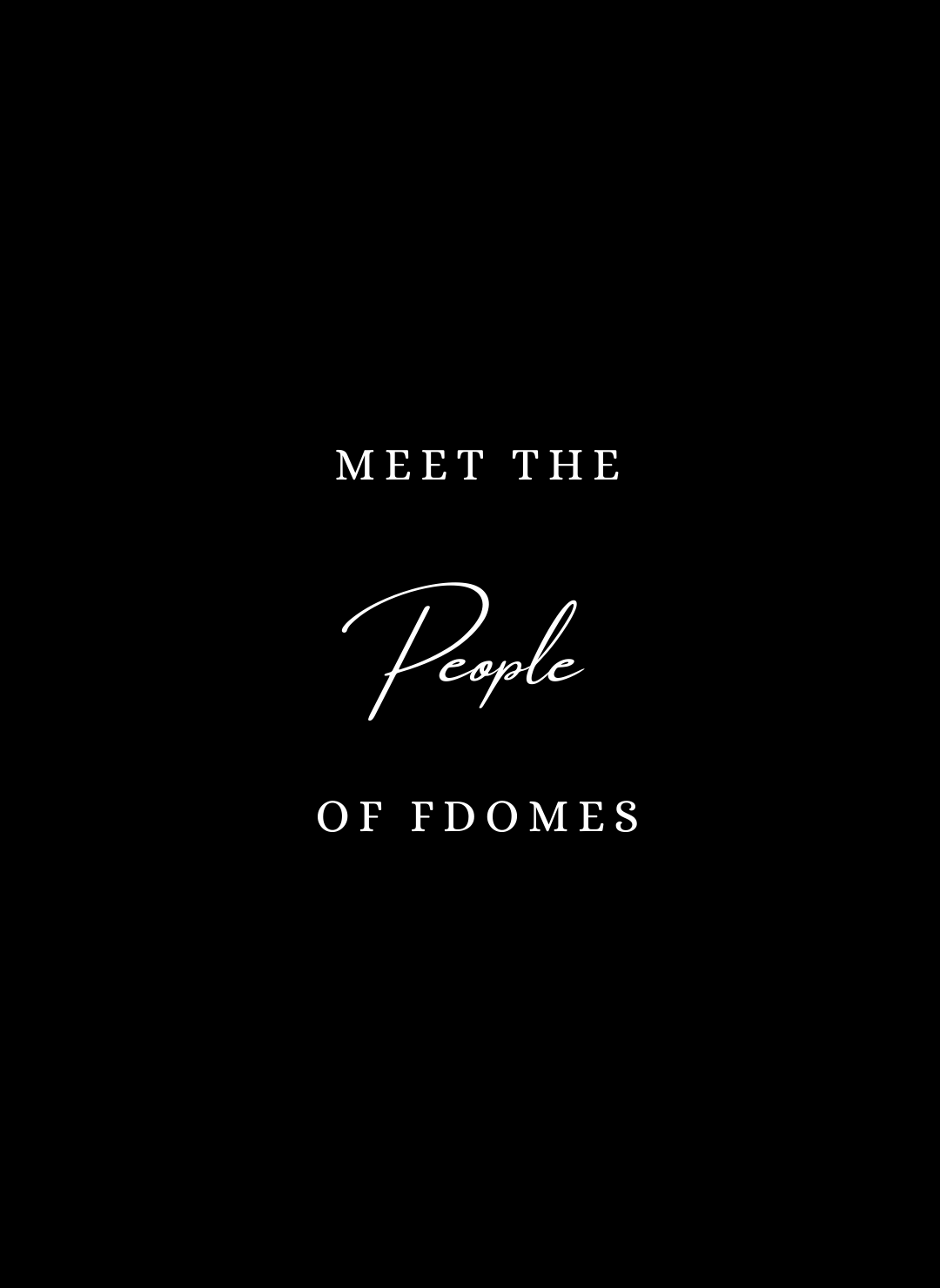 MAY
International Glamping Federation
In May, we announced the launch of our separate project called the International Glamping Federation. We established the IGF in response to the constantly growing number of glamping enthusiasts and entrepreneurs in the industry.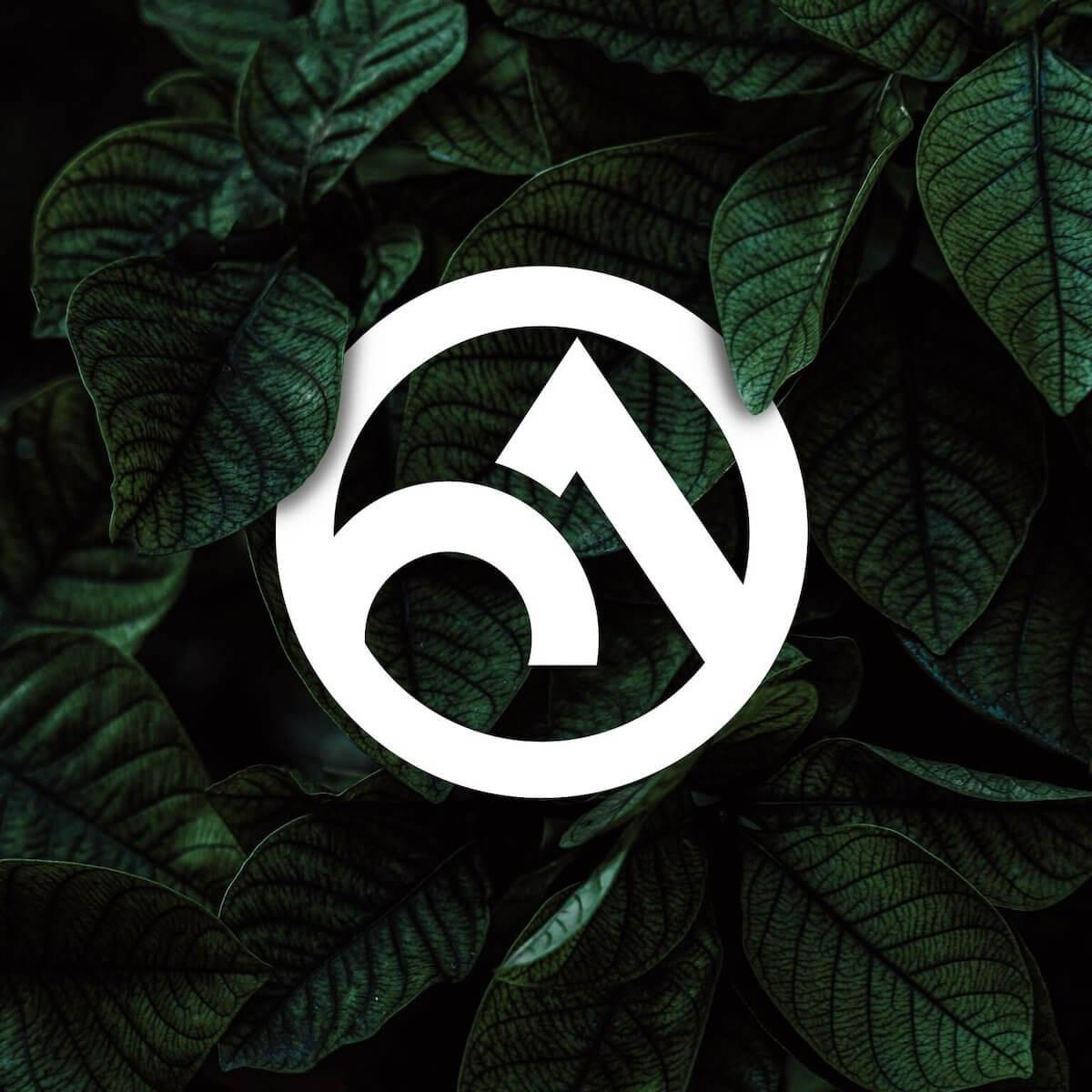 The project aims at:

building an international glamping community,

promoting the idea of glamping,

creating a list of the most unique glamping resorts around the world

supporting people who want to start or develop their glamping site

creating a place for people who love this form of traveling.
Website: www.theigf.com
JUNE
FDomes at The Hotel Show Dubai
At the end of May and the beginning of June, we had the pleasure to participate in The Hotel Show Dubai. It's one of the biggest and most spectacular hospitality events globally. We aim was presenting aimed an entirely new dimension of luxury accommodation.
For the very first time, we introduced an innovative FDomes Vision to the world! We were glad to see so many people interested in the new FDomes solution – the opening panoramic window. Our stay in Dubai turned out to be a great success and a brilliant adventure!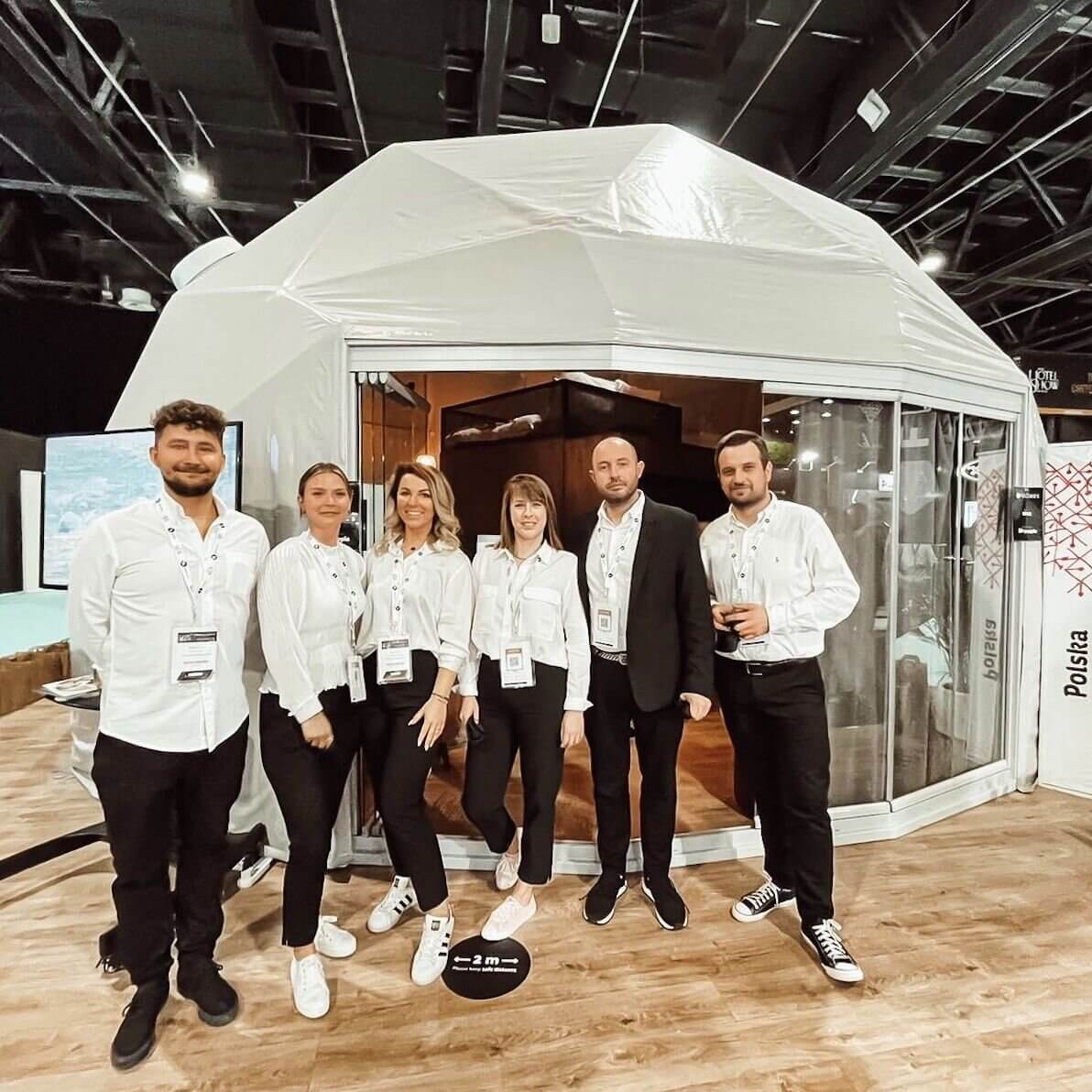 JULY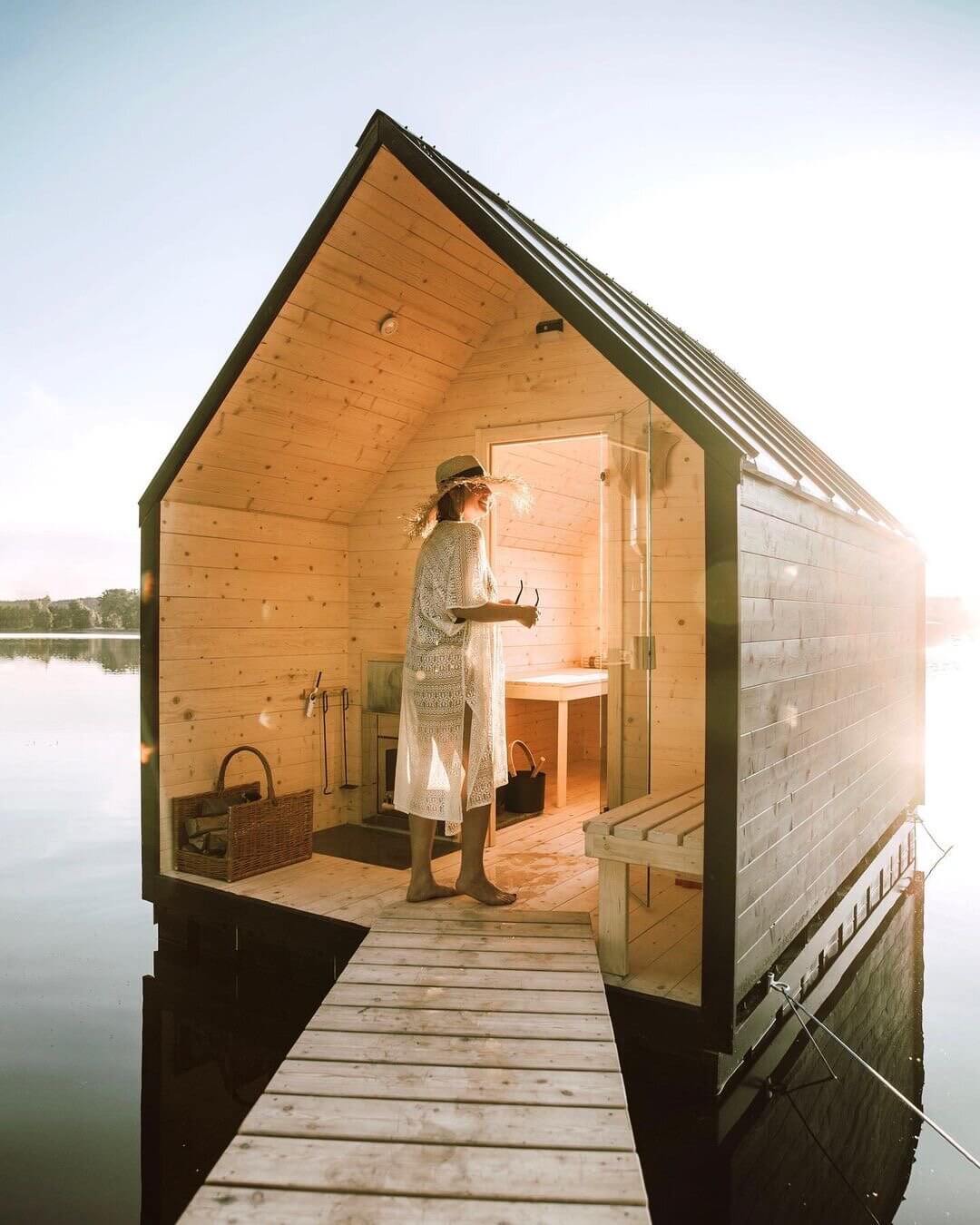 We couldn't be more excited to introduce our brand-new LAGO Sauna to the glamping industry. The nature-inspired amenity is destined for business and private use, and it is available in three variants:

Floating LAGO – Relax in the sauna and then jump straight to a lake to cool down

LAGO on Wheels – Wherever you travel, take LAGO with you

Ground-Based LAGO – Make LAGO a part of your land's architectural project.
Website: www.lagosauna.com
As LAGO is a perfect solution to increase the income from a glamping resort, a hotel, or any other type of hospitality business, the great investment potential of the amenity has immediately come to everyone's attention.
Soon after the product premiere, we launched an entirely new website presenting complex information about the innovative FDomes Sauna.
LAGO premiere was not the only exciting moment in July! At the same time, FDomes Glamping was selected as the 2021 Architizer A+Awards Popular Choice Winner in the Architecture + Living Small category! We couldn't have been prouder of this achievement! Thank you for choosing us!
Read more: HERE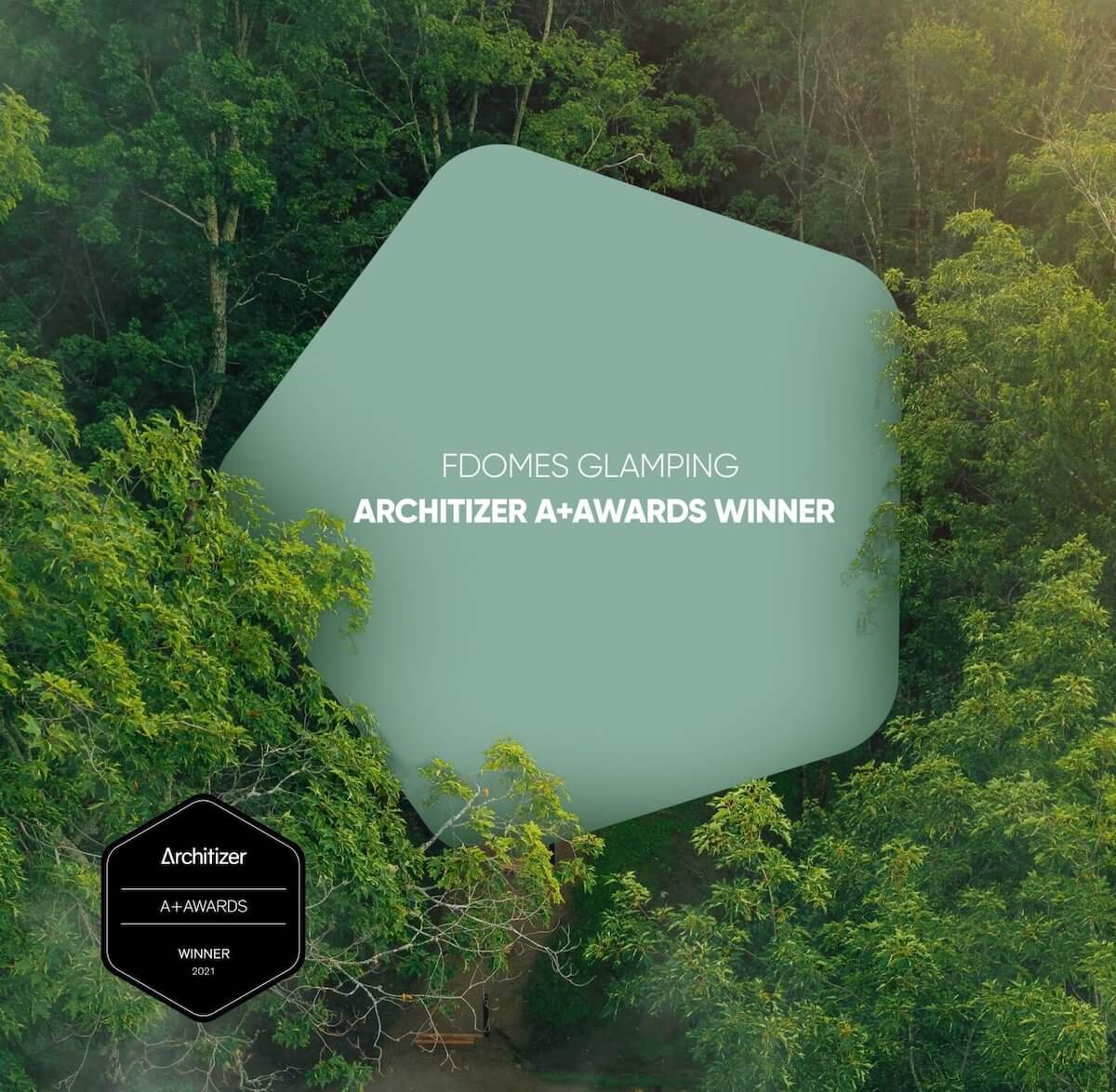 FDomes x Glampitect
FDomes established cooperation with Glampitect- one of the most recognizable supervising companies that help entrepreneurs set up a glamping business in the United Kingdom.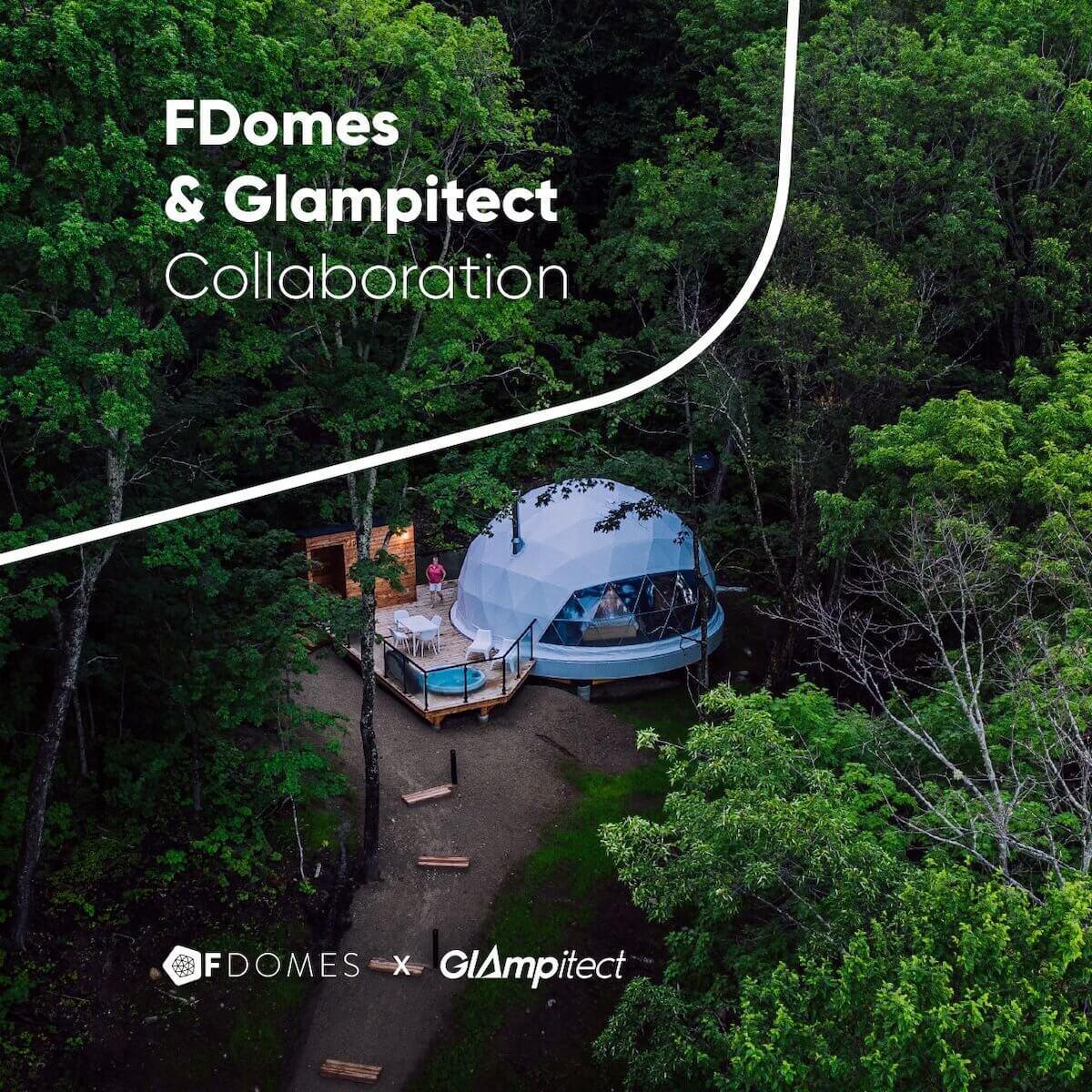 The collaboration aims at providing our clients with necessary information regarding:

planning permissions,

designs and planning applications,

necessary documentation to set up a glamping resort,
and more!
SEPTEMBER
FDomes At The Glamping Show UK
The Glamping Show UK is a phenomenal event that brings together thousands of glamping enthusiasts. We participated in the event to show the Visitors around FDomes Vision 50 and FDomes Glamping 30 and introduce a brand-new nature-inspired LAGO Sauna! Moreover, we had a great pleasure to meet with travelers from around the world and establish new business relations.
Read more: HERE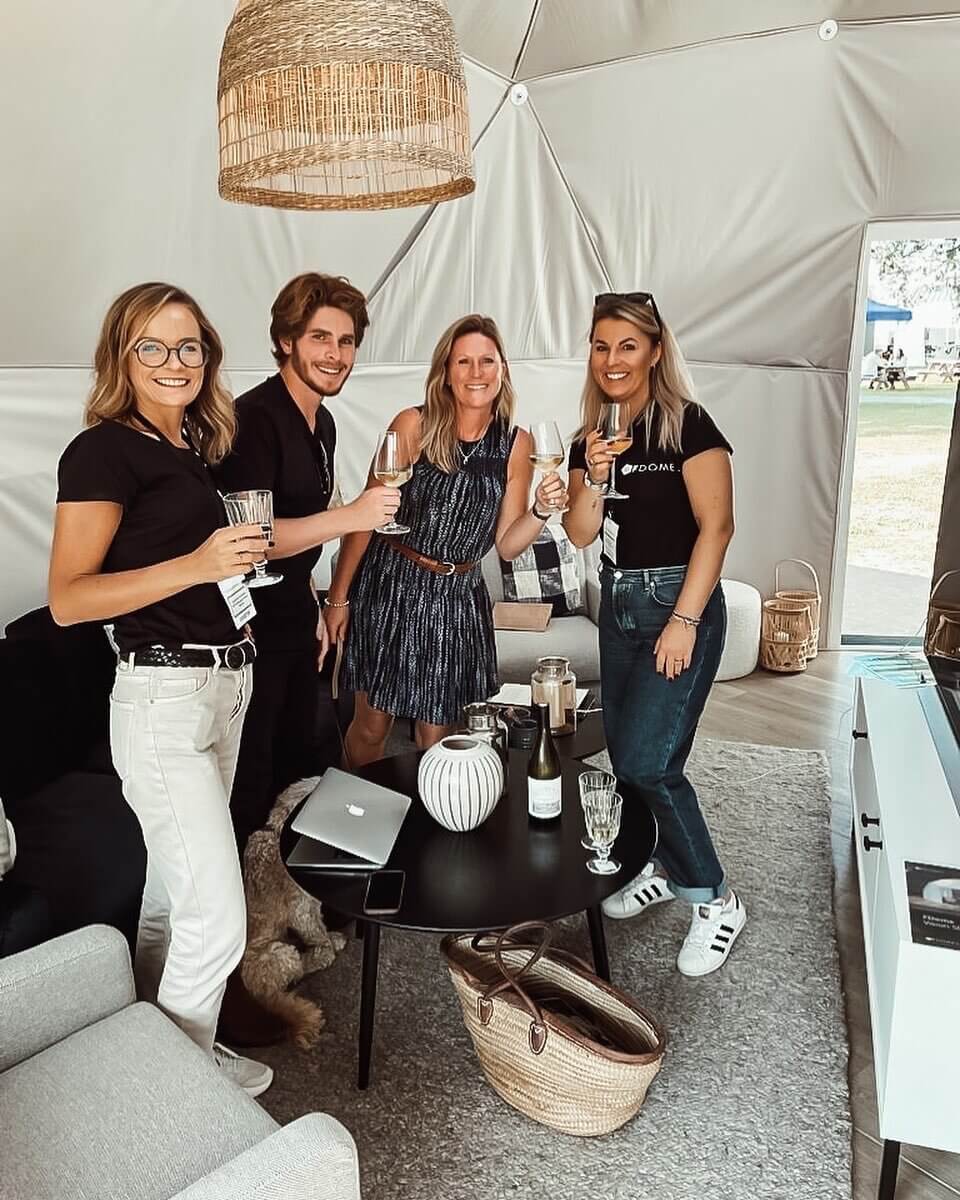 The Holiday and Leisure Park Development Forum
In September, our Sales and Marketing Director, Joanna Reimann, visited The Holiday and Leisure Park Development Forum – a place for business meetings and networking events, giving access to key decision-makers.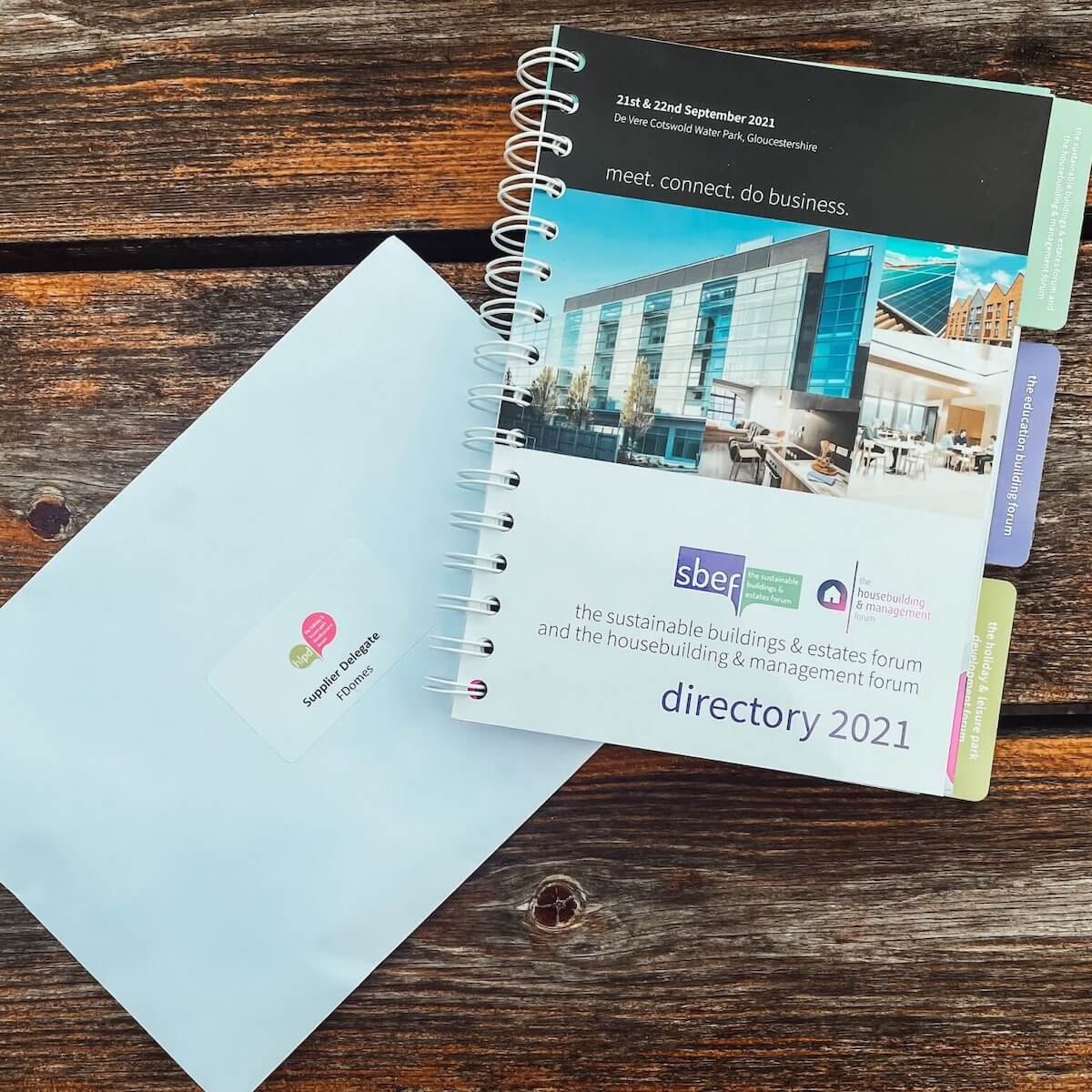 The forum gave us a chance to reunite with the entrepreneurs of the hospitality industry, share knowledge and experience with other participants of the event and establish new business relations.
Architizer A+ Awards
For the second time this year, FDomes received a prestigious Architizer Award. In September, we were selected by the illustrious jury, comprising practising architects and designers from globally renowned firms as the 2021 Architizer A+Product Awards Winner in the Hospitality category. We couldn't be happier for such a remarkable distinction!
Read more: HERE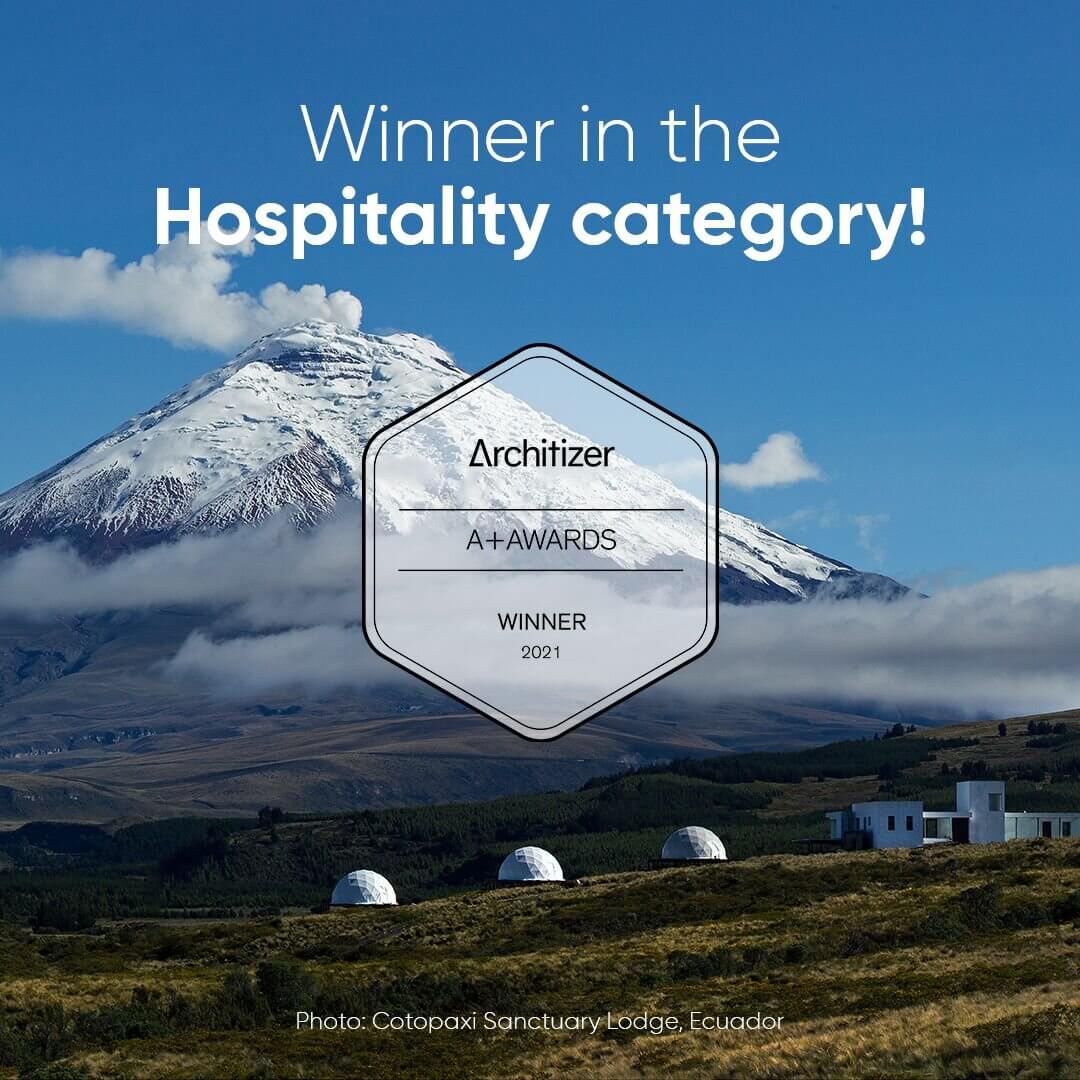 NOVEMBER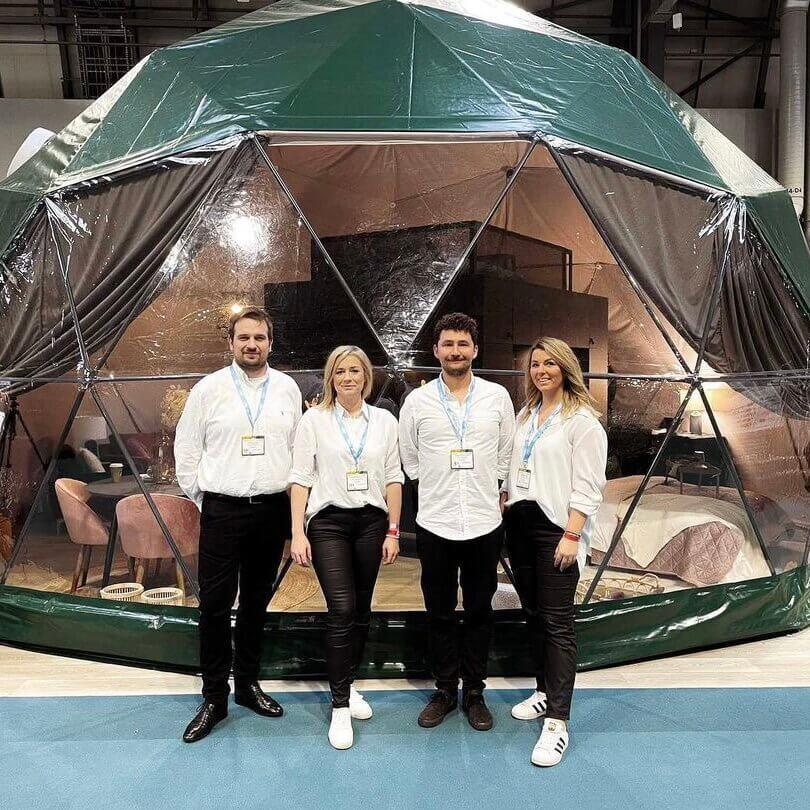 The Farm Business Innovation
November was a hectic time for our company, as we exhibited at one of the most important business events – The Farm Business Innovation in the United Kingdom!
DECEMBER
FDomes Christmas Photoshoot
In December, we organized a winter photoshoot at our showroom to inspire our clients how to decorate their FDomes Glamping and create a Christmas ambience. Also, we interviewed our Interior Architect, Aleksandra Patora and asked her for some guidance about winter arrangements. You can read the interview on our blog.
Read more: HERE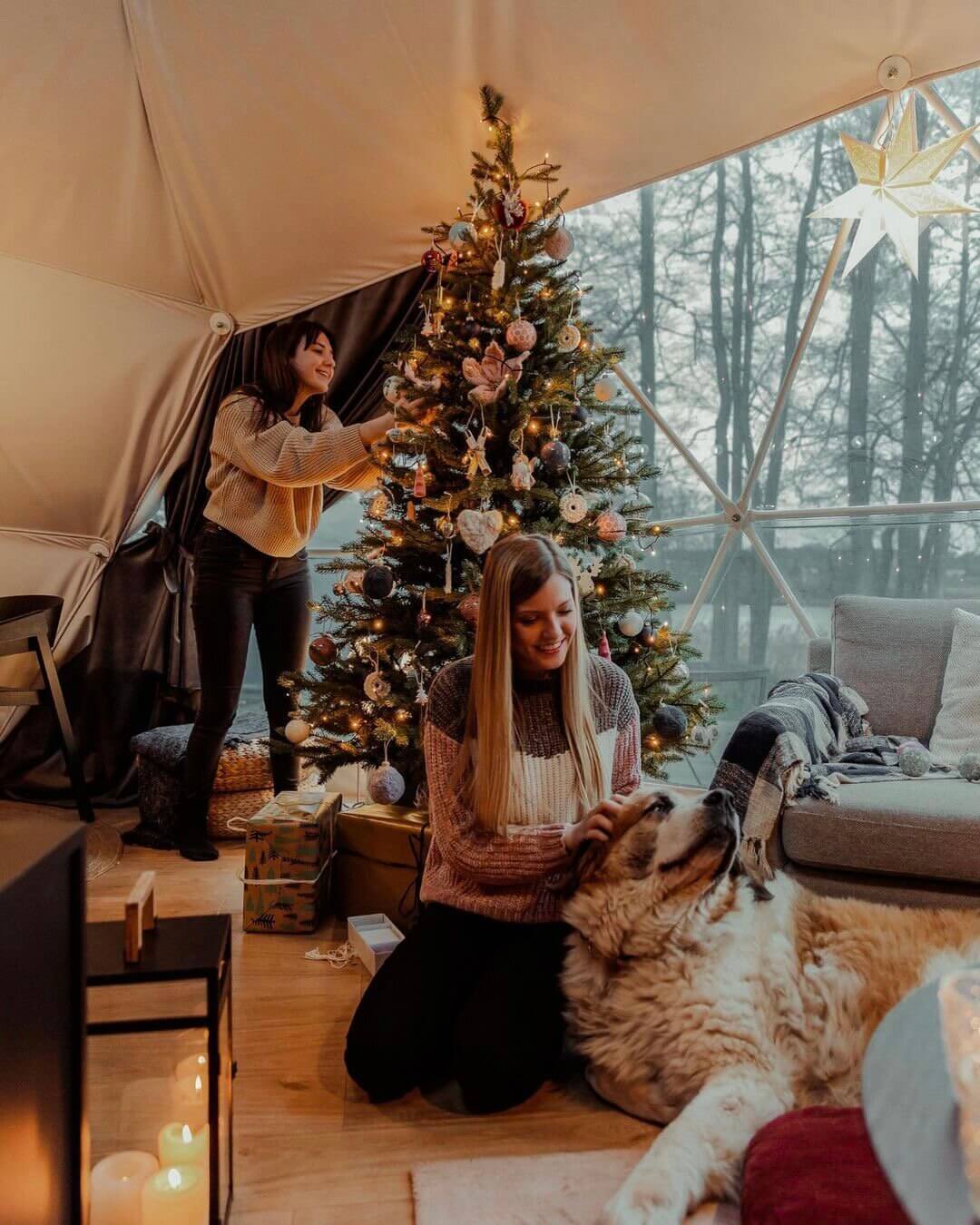 As 2021 has come to an end, we want to thank you for being with us this whole time! We hope 2022 will bring us all even more great projects, inspiring adventures, and possibilities to develop!
Happy New Year!