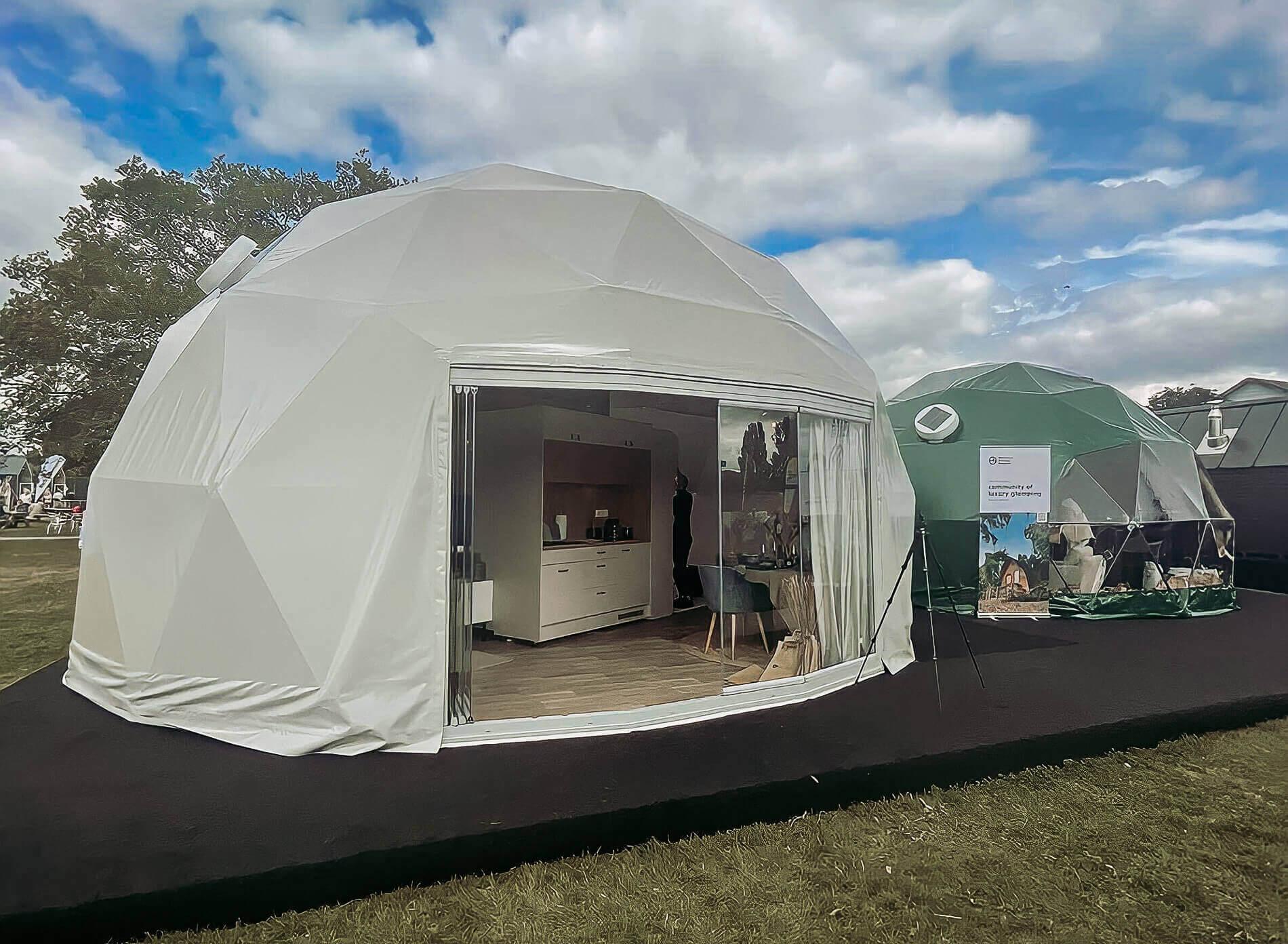 One of the world's major glamping events has brought us to the United Kingdom to present a wide offer of FDomes products, meet with the traveling enthusiasts from all over the world and establish new business relations. What a pleasure to finally reunite!
We have just got back from the United Kingdom after participating in The Glamping Show UK. We are so glad to have had a chance to reconnect with the glamping community and present our brand-new, innovative products to the world!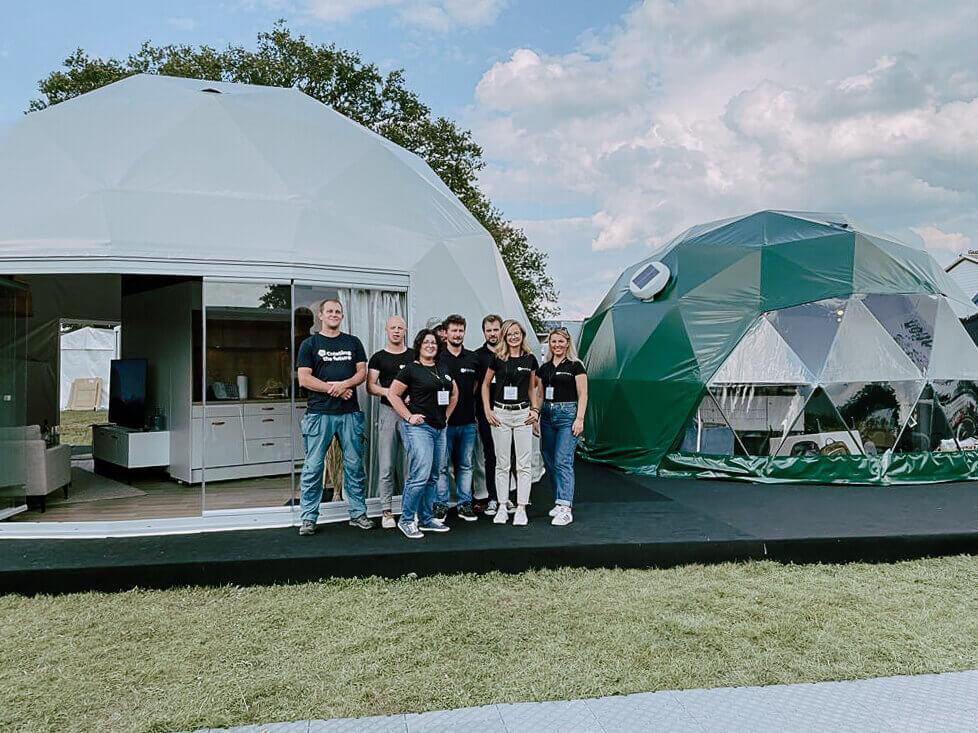 Waiting for the first Visitors!
The Stand Full of Surprises!
With so many novelties to introduce, we have decided on one of the biggest stands at the Glamping Show UK. At the area of 180 m2, we have presented a wide range of FDomes products including a fully equipped FDomes Vision 50, FDomes Glamping 30, one of three available options of the LAGO Sauna, and many more!
Stand with an area of 180 m2
2 types of the glamping accommodation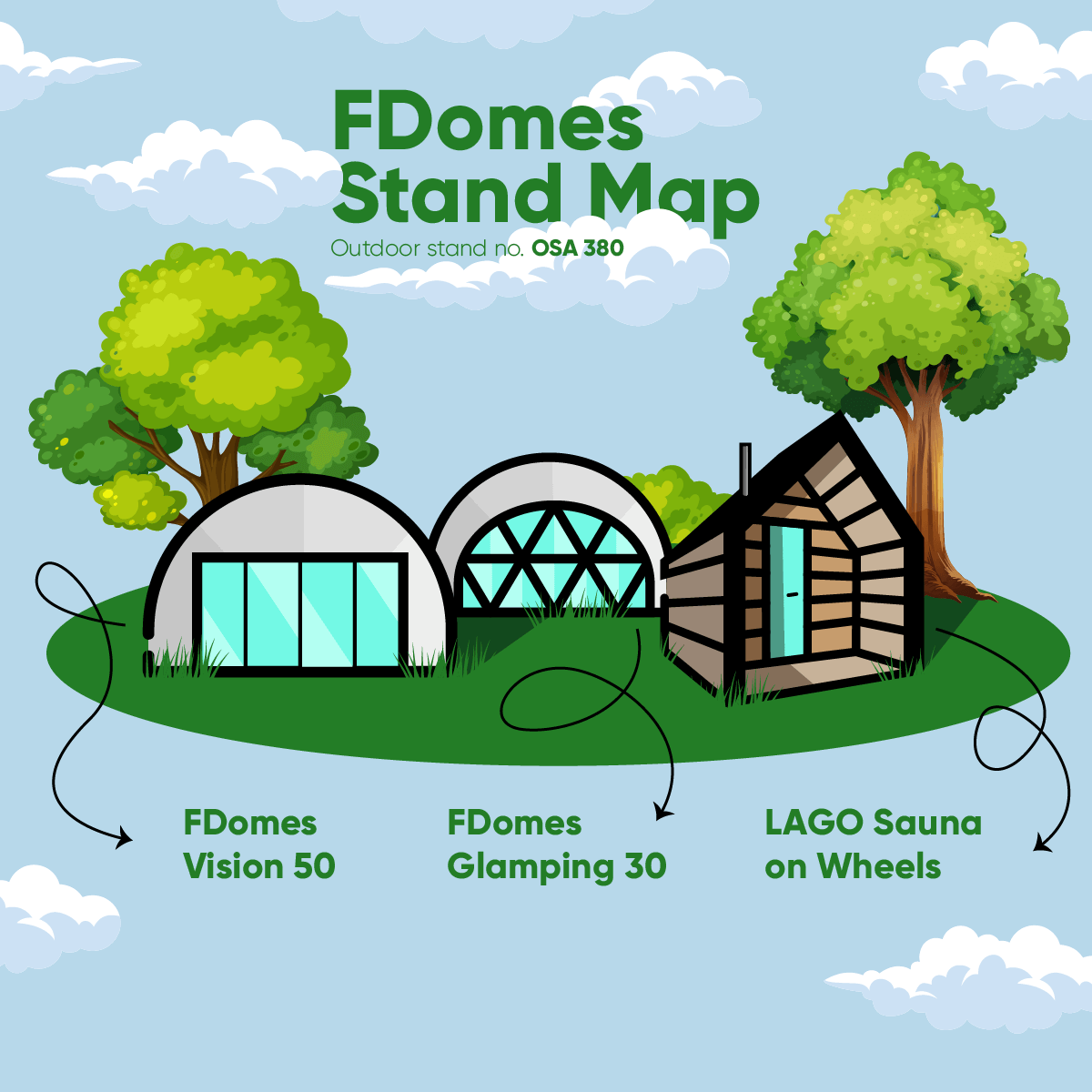 FDomes Vision 50
FDomes Vision is an innovative FDomes solution that had its premiere just a couple of months ago. The dome presented at the stand has immediately charmed the visitors with the opening Vision Window to truly reconnect with nature. This option makes the glamping experience even more intense!
When it comes to the FDomes Vision 50 presented at the stand, we have decided to go with the bright colours inside and out. The Interior Modules in the "Lake Grey" colour along with the "Shadow Blue" Sofacompany furniture set have created a cosy, yet classy interior.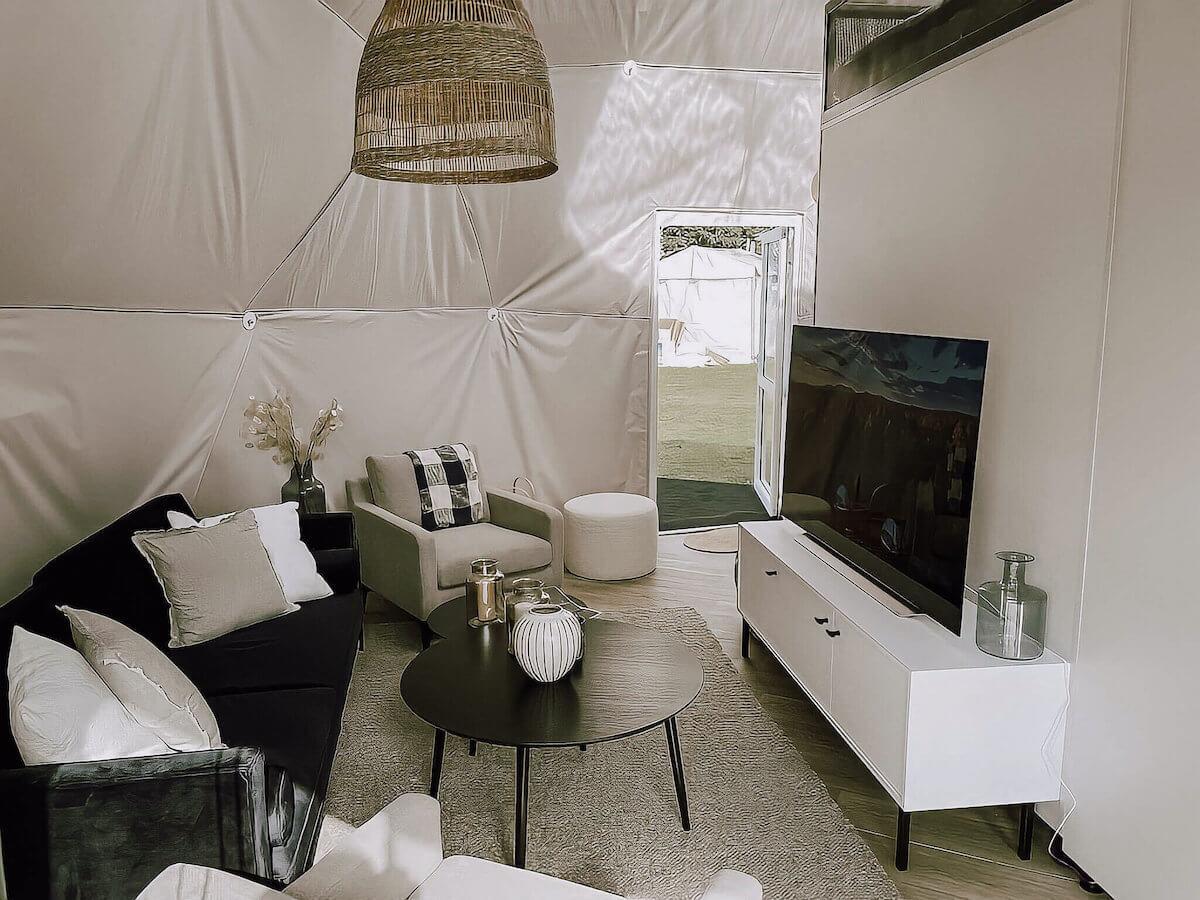 FDomes Glamping 30
We have also exhibited the FDomes Glamping 30 with the Forest Green PVC Membrane and Ecru Insulation Liner. The dome has been arranged as a business space to run the meetings during The Glamping Show UK. While visiting the FDomes Vision 30 the visitors could also take a look at the presentation of the insulation layers to make sure about the highest quality of our domes.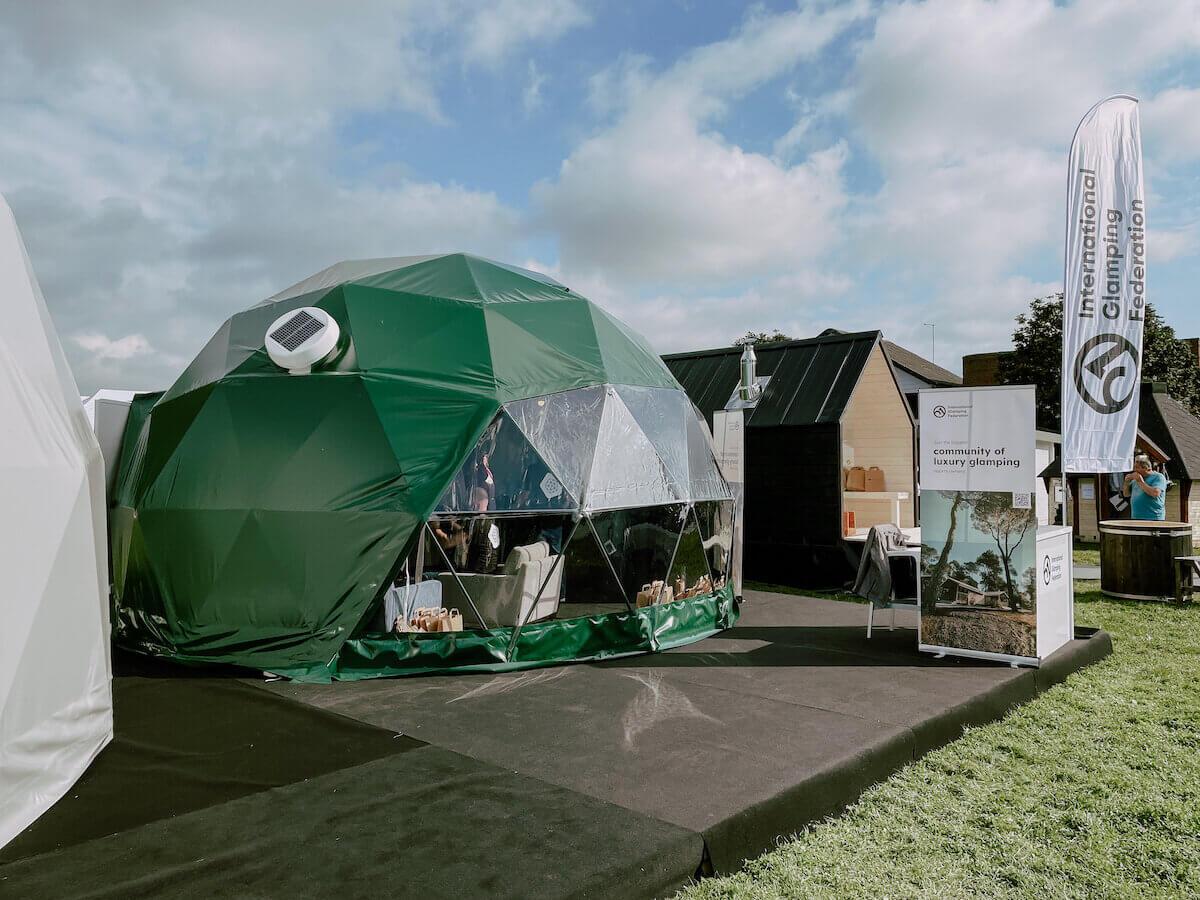 LAGO Sauna on Wheels
There is no better place for a sauna premiere than The Glamping Show UK! For the very first time, we have presented LAGO to the world and invited the visitors of the event to take a look around our brand-new Sauna!
Welcome to the FDomes family!
Not only has it been a great pleasure to participate in the event, but also to welcome new dome owners joining the FDomes family! We are extremely happy to see the stunning places created by our clients all over the world. We keep our fingers crossed for all your businesses!