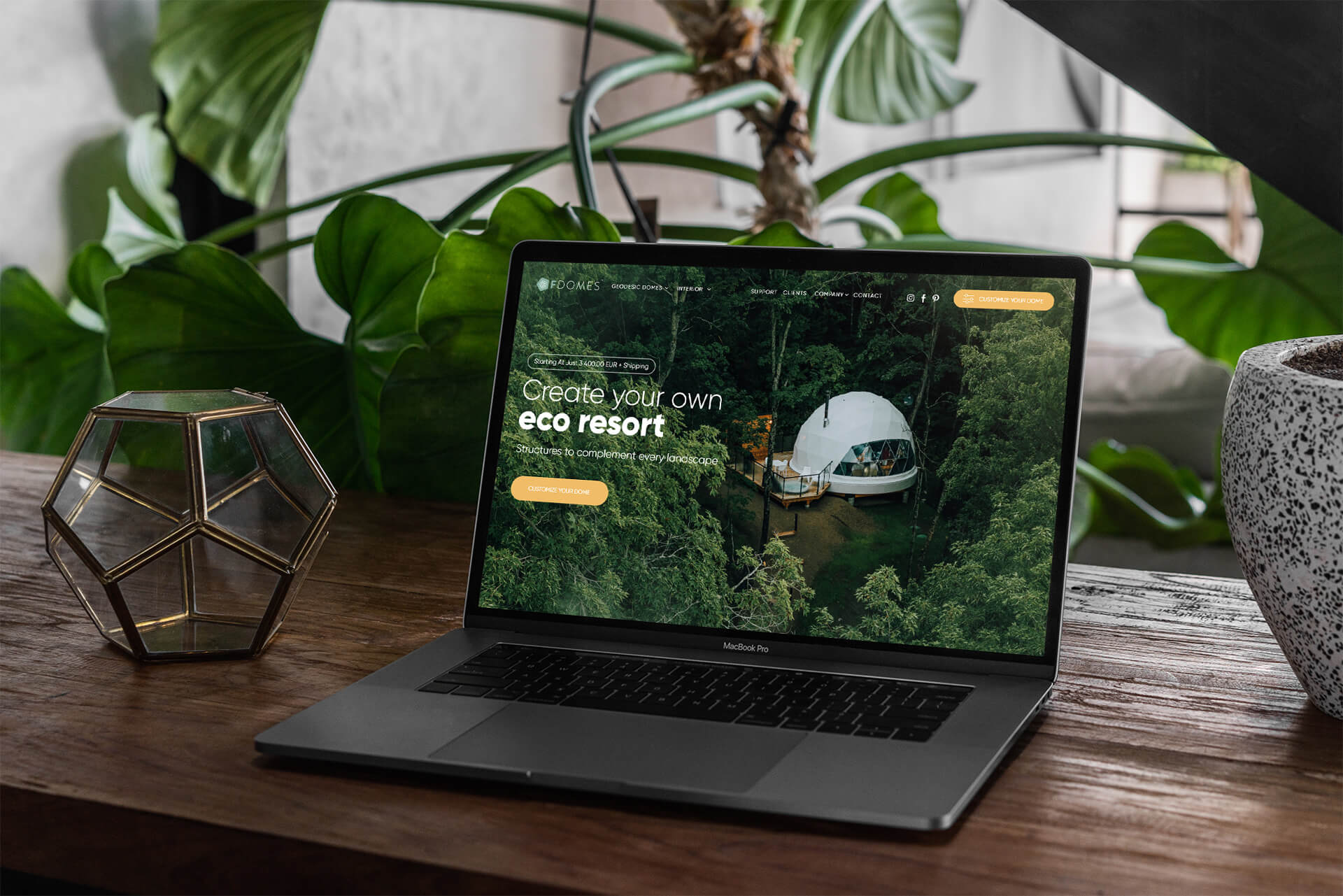 Thanks to the introduced changes you will feel the power of FDomes Glamping the second you visit our webpage. Check what we have been working on.
New Layout
This will for sure be the most visible change! We would love to present a glamping spirit from the moment you enter the website. Feel the nature, feel the vibe, feel the glamping experience. We have worked over an engine as well as a frontend of our web to improve its clarity and accessibility. Thanks to implemented changes you can easily find any necessary information and you can do it much faster!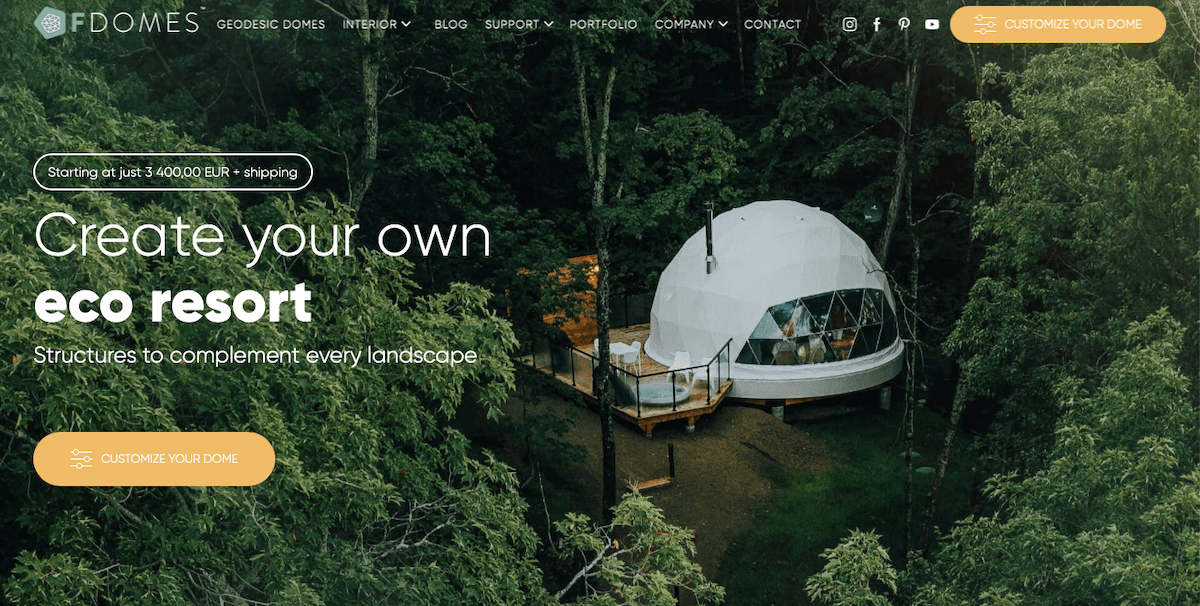 Even More Information & Details About FDomes Products and Our Services
Our website is now full of information about each of our products, but also about the customization options, order and delivery processes, preparation advice and assembly instructions. All in one place to ensure you receive a complete knowledge about FDomes Glamping services.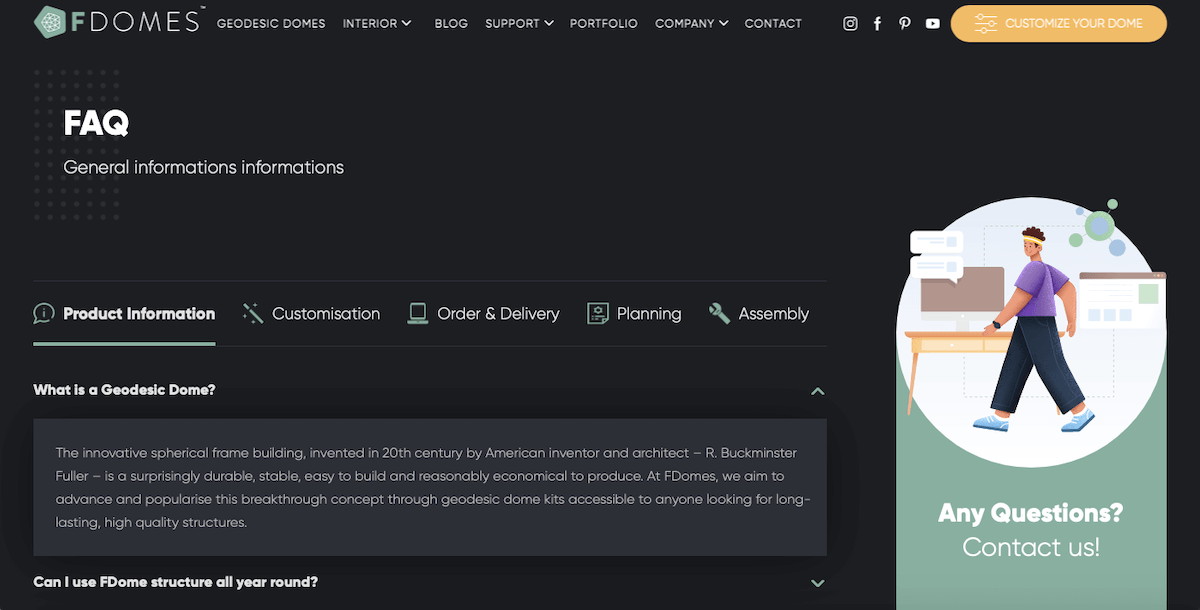 Gallery of Glamping Resorts Powered by FDomes
We have added a totally new category called "Portfolio". As the concept of glamping is so close to our hearts and we love what we create, this is the place where you can see all the projects that we are so happy to be a part of. Seat comfortably and let us take you for a trip around the world. We will show you the most remote and beautiful locations where you can find our clients' resorts powered by FDomes Glamping. Get inspired before setting up your own glamping business provided with our geodesic domes. Enjoy!.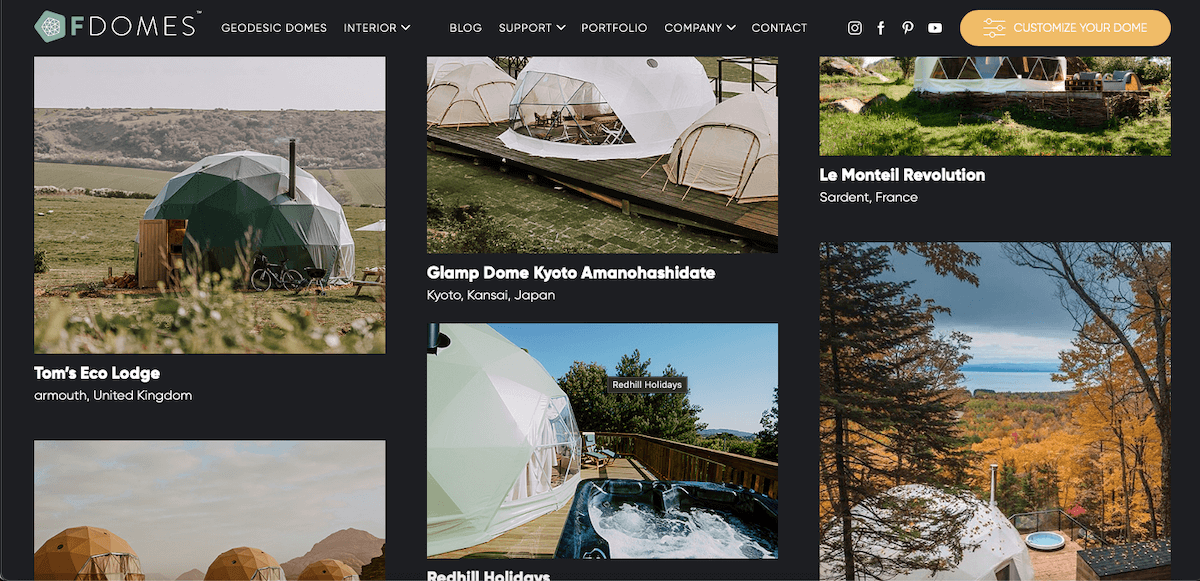 All Necessary Information about FDomes Interiors
Not only do we create geodesic structures but we also offer the full furniture sets. Did you know that? Due to the bespoke Interior Modules including a kitchen, a bathroom, a bedroom and a mezzanine, you are able to fully arrange the dome interior. This solution will definitely improve comfort and give a sense of luxury.
"About us" Section
We know that trust is one of the most crucial factors in business relations. That is why we have prepared the whole section where you can find out more about FDomes company, its history and finished projects. We are proud of all the way we have been through to get where we are!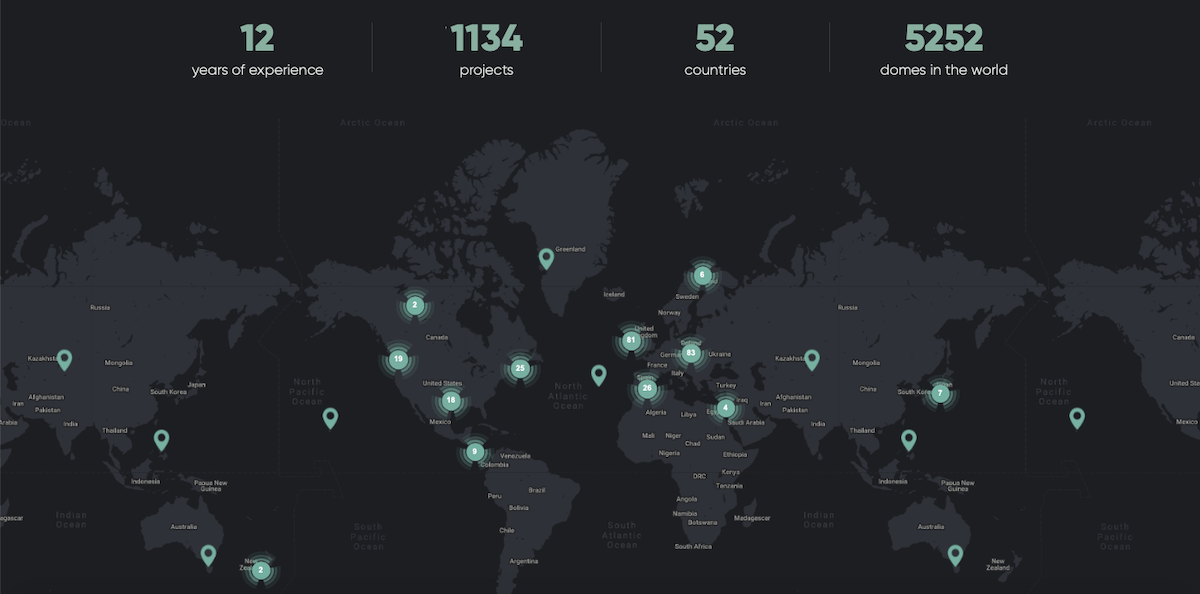 Mobile Version
Mobiles are probably the most popular devices used for Internet browsing. We know how you like visiting our website from your phones. Therefore, we have enabled a mobile version of our WWW. It is perfectly arranged, beautifully designed and allows you to browse through it easily and comfortably.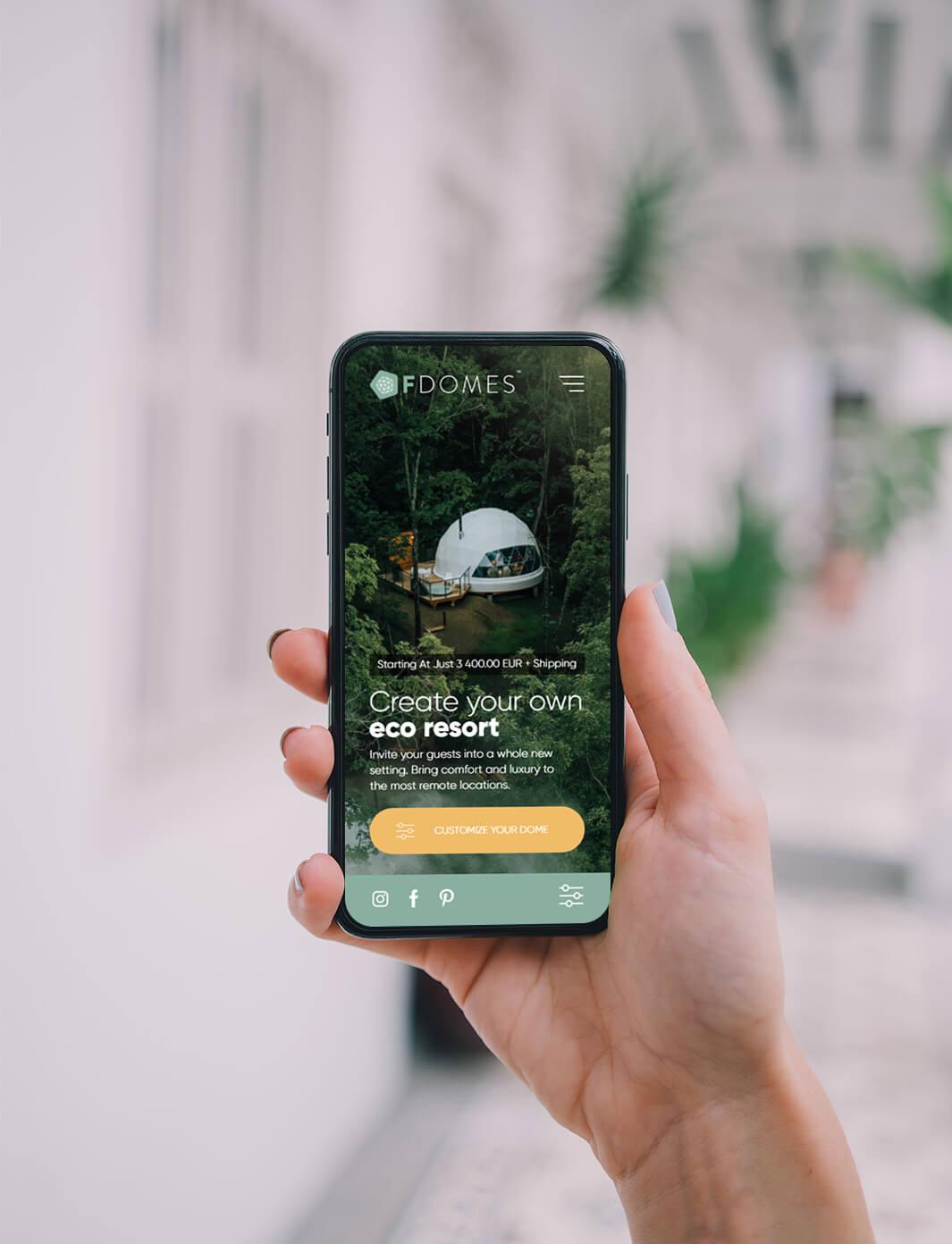 Let us know how you like it! 🙂