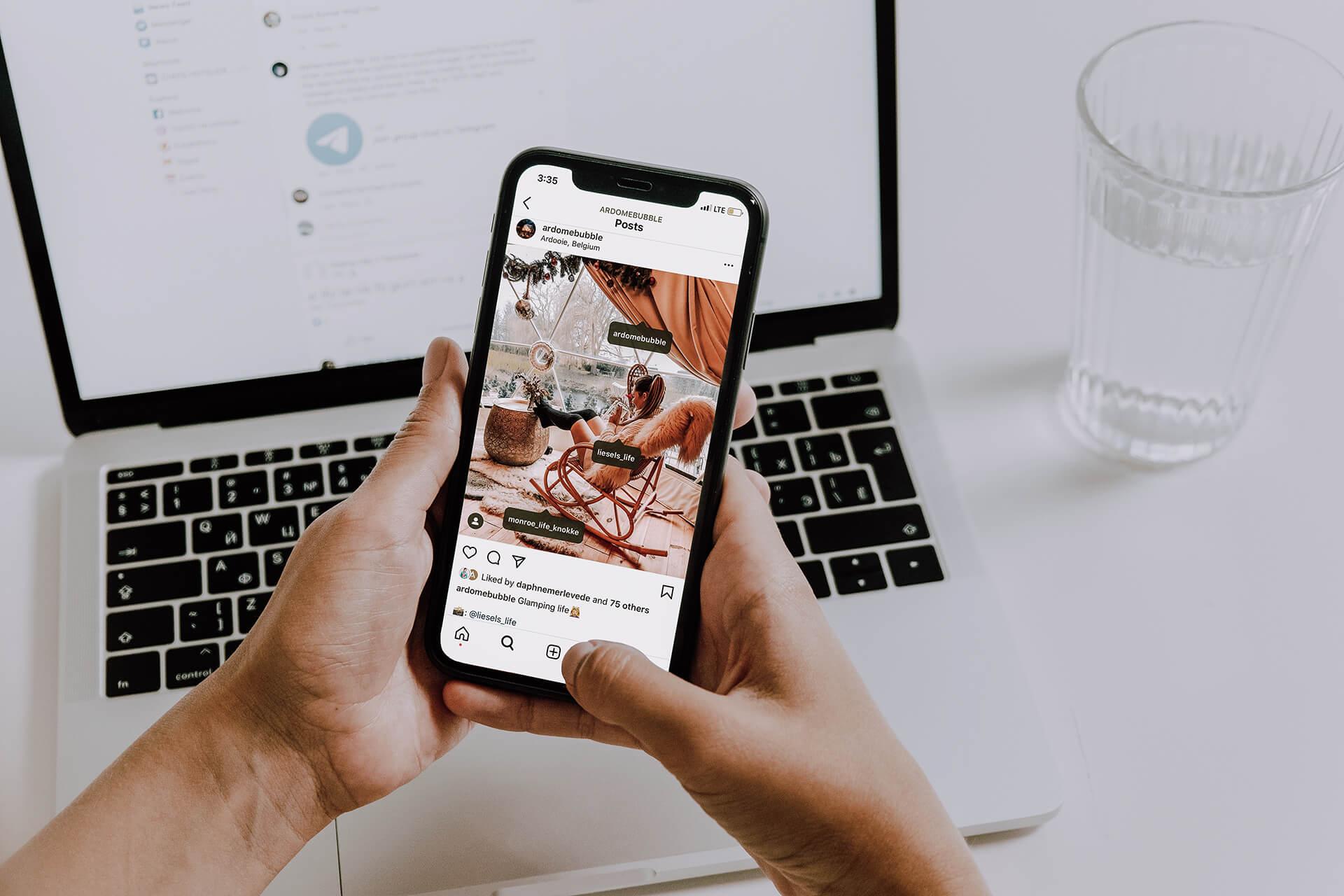 Posting photos regularly on Instagram is the key to success. But what to do to make your profile more unique and attract attention of others? The answer is: Share pictures posted by your Guests on your account!
What a repost is?
Repost is a way to share a picture from another Instagram user with your followers. This popular technique allows people to share the content that seems interesting to them, with a larger audience. It is a great option for anyone who wants to add varied photos on their account, but do not necessarily have time for it.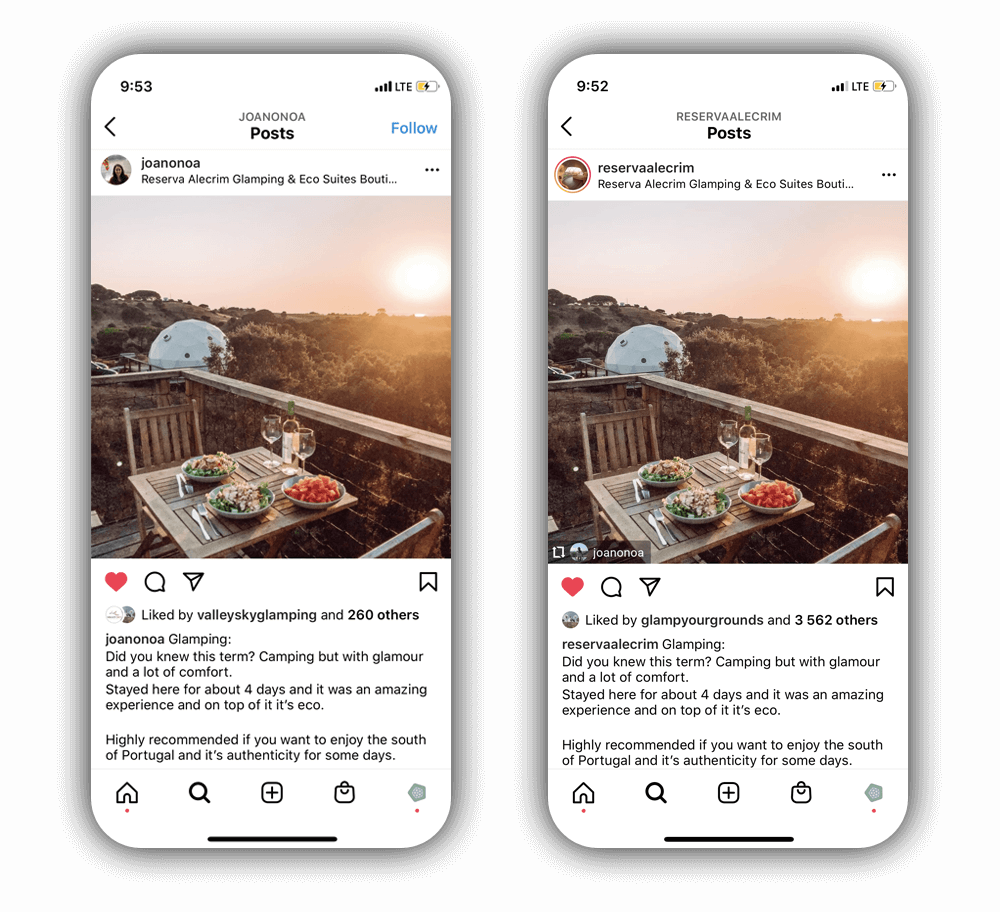 Repost it!
Probably among the followers of your resort's profile on Instagram there are Guests who had the opportunity to visit it. From time to time check if any of them shared a photo showing your resort and tagged you in it. If so, you can go ahead and repost such a photo on your profile. It will make the author of the photo feel appreciated and other followers will get the opportunity to see what the stay in your retreat looks like "from the guest's perspective". The more photos you repost the more Guests want to tag you in their posts. It happens naturally because people see that they are noticed. As a result, you will create a unique community together.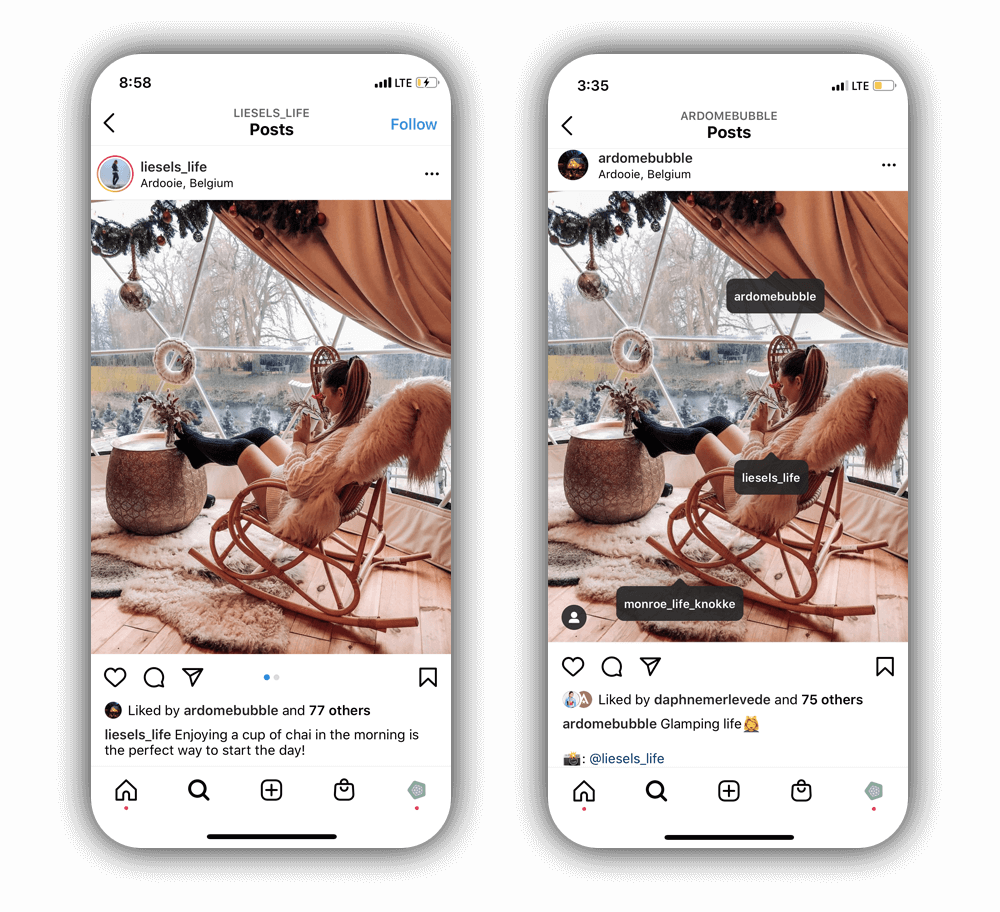 How to repost?
Currently, there are many extremely useful apps which helps to share photos posted by other people (for example: Repost, Placeholdery). Best of all, most of them are free to download. How to use such apps? It is very easy! All you have to do is to find the photo you want to repost and copy its link. Then you go to the app of your choice and the link that you have just copied will automatically open in it. Now just select the colour and placement of the author's name badge. Save it and voilà … your repost is ready to use!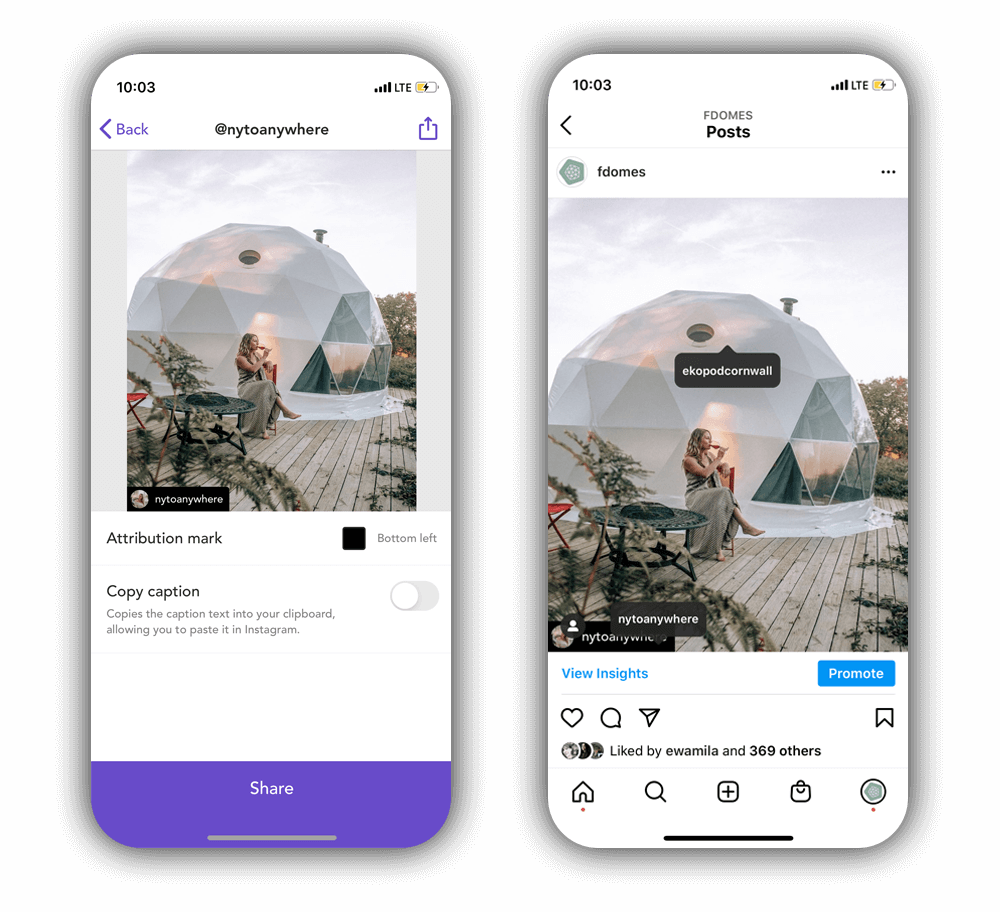 ---
Do you find this blog post interesting?
Read other articles of the series: