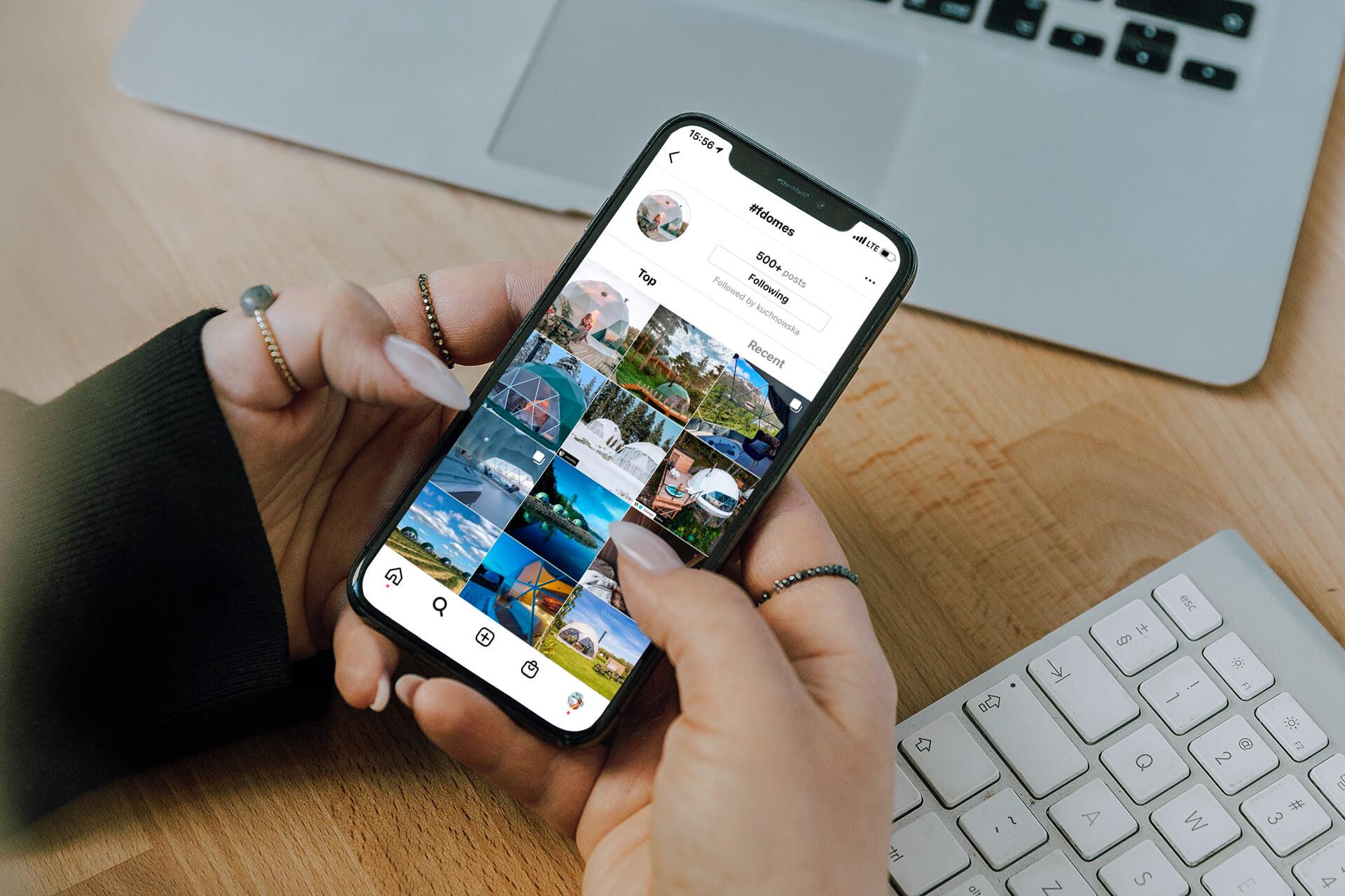 Hashtags are an inseparable element of all the Social Media platforms. They help us to reach a larger group of recipients interested in the same subject and to gain new followers. However, do you know how to use them well and effectively…?
What are hashtags?
They are key words or phrases prefaced by the hash symbol, #. Ready hashtags generate a link to the photos and materials, marked the same as our content. At this point, a person who is looking for, let's say, travel inspiration will enter the phrase travel into a search engine on one of the Social Media platforms. This allows to view "a huge gallery" containing all posts about one topic.
Why tags are so important while growing your Social Media accounts? As above, hashtags bring together all the photos, videos, articles with the same tag in one place. Our content will, therefore, appear on hundreds or even thousands of accounts of other users, who search for what they are interested in. It's an easy way to expand your reach and increase your audience.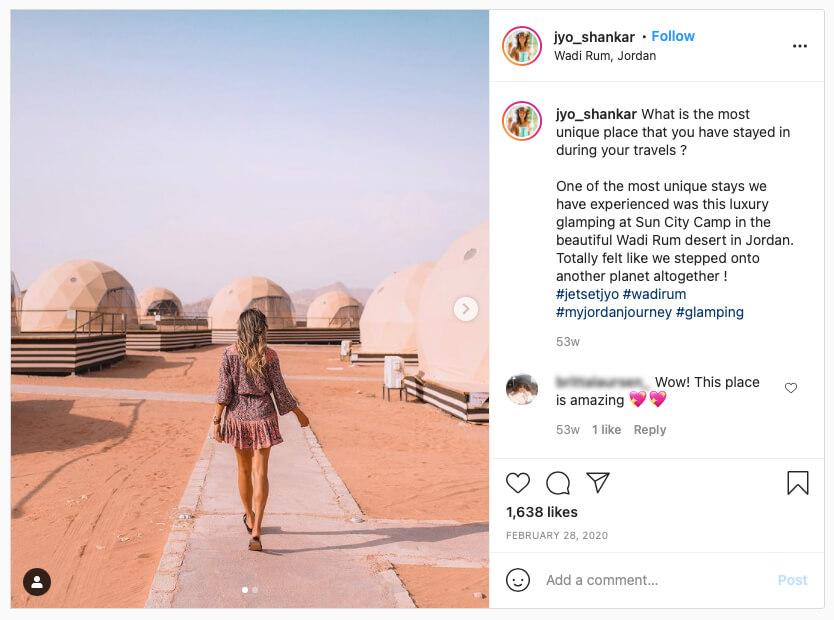 Just use some hashtags!
As a glamping business owner, you may be wondering what octothorpes will be appropriate and which you should start using when describing your photos and materials. If you have not dealt with hashtags before or you do not know which ones to choose and why, we have prepared a short, versatile list for you.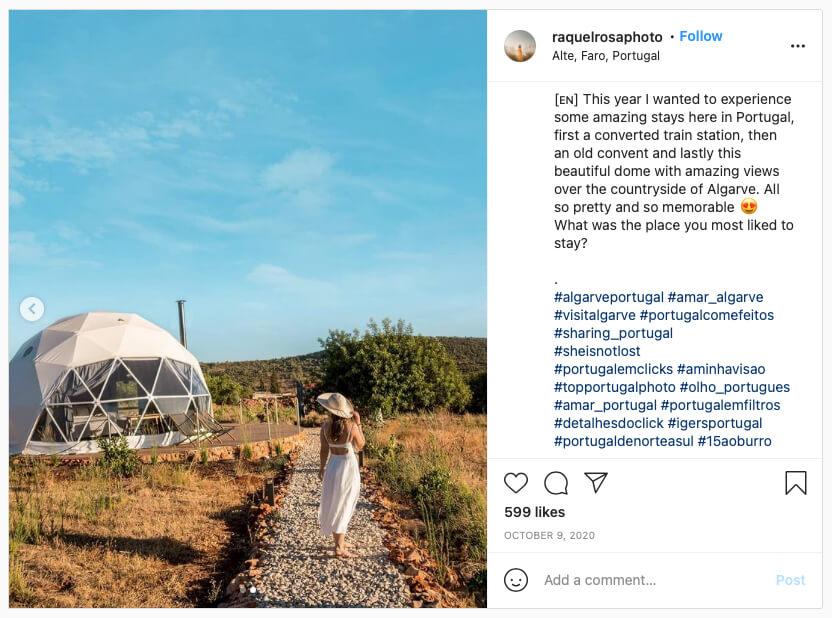 #Glamp, #Glamping – These tags do not even need to be described. It is one a word but defines everything your profile and business is about.
#Geodome, #GeodesicDome – People can search for a glamping resort or inspiration based on the accommodation you offer. Add hashtags that will describe it! If your glamping retreat offers many types of accommodation, you can write them all, for example #cubes, #cottages, #tipis, #tents.
#GlampingLife, #GlampingHub, #GlampingNotCamping – Since you run or intend to start your own glamping business, it means that you are a glamping lover or, at least, interested in this topic. So, share a beautiful picture of your resort or its project and gather other people who share your passion.
#GlampingRetreat, #GlampingResort – Don't be afraid to let your imagination run wild and use hashtags that you come up with yourself! However, remember to check if they have already been used by others and whether they will reach the expected audience.
#FDomes – Yes, we do have our own hashtag! On our Social Media, we support all resorts that offer accommodation in FDomes Glamping. Don't hold back from adding tons of beautiful photos of your resort and showing the world how you arranged your geodesic domes! And of course, don't forget to tag us so we can admire the wonderful place you have created!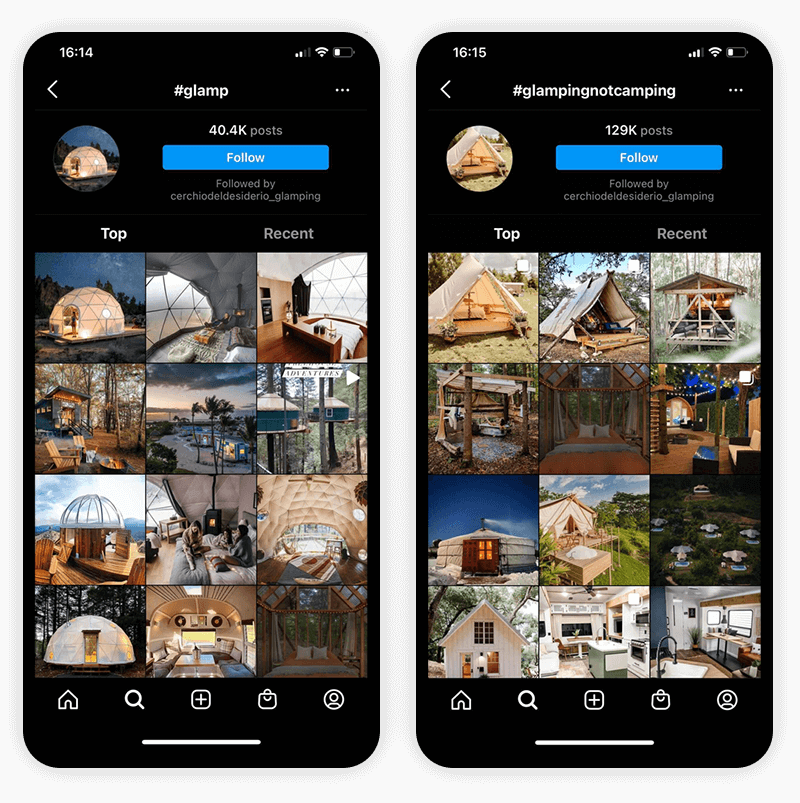 Instagram: Watch out for banned hashtags!
Banned hashtags are the hashtags that Instagram users have reported because the posts using them had gone against Instagram's guidelines. Any post that uses such hashtags is automatically hidden. As a result, the reach of the post is cut. The list of banned tags is continuously changing so you have to be very careful.
How can you check if a given hashtag is still working and is usable? There are up-to-date lists on the Internet that you can browse through from time to time. However, if you want to be sure that the hashtag you use is not banned, you can enter it directly on Instagram and see if it works normally and is visible.
---
Do you find this blog post interesting?
Read other articles of the series: