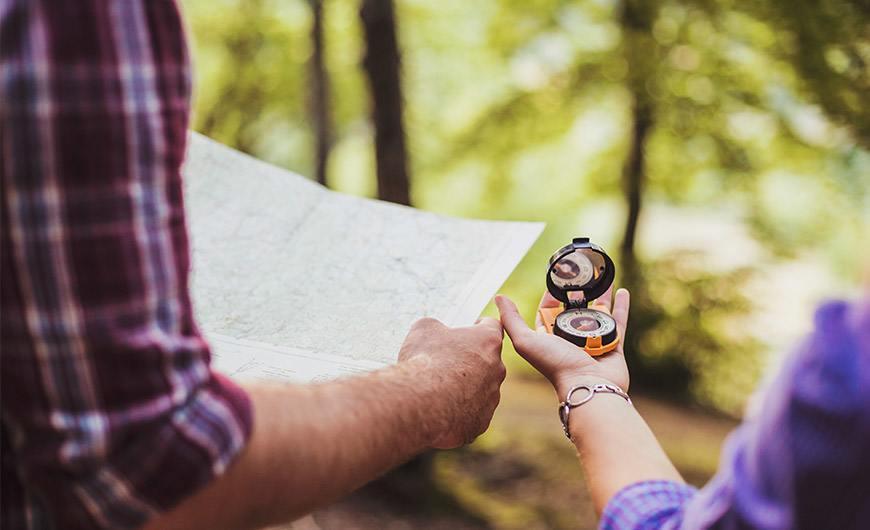 While camping may not be for everyone, its less rough version — a hospitality trend called glamping — is a touch of luxury for everybody and something that greatly expands the audience of campers. See why it is a win-win opportunity for holidaymakers and even more so, for hospitality business owners.
Glamorous camping appeals to people who do not fancy sleeping on the hard ground or pitching a tent in the middle of a pouring rain. Instead, glampsite owners offer them the simplicity of a luxury break under canvas where guests can just lie back and enjoy their holiday. It's hardly a one-way street too. Many glamping sites now reportedly enjoy prosperous times both in terms of great business turnover and reputation. Below you will find out why so many families and couples are ready to pay higher prices for their dream holiday and how glamping hospitality trend can benefit your business.
1. Relax
Glamping is a fun and relaxing thing to do. It's a modern twist on traditional camping experience enabling families to recharge their batteries without stressing themselves out about packing and unpacking. It's an indoor-camping time for couples who need some romantic quality time together. It's a mix of rural delights and hotel comforts out there in the boonies for anyone who wishes to get inspired and reconnect with nature.
How you can benefit from it?
If you are into hospitality, glamping can be one great business idea to satisfy the needs of various target groups: parents, couples, business travellers, individuals. Also, it will allow you to make profits all year round. Here's a handy blog post checking if you have what it takes to start.
If you already run a campsite, a hotel, a holiday park or a caravan site, you are halfway there — just need a few unique glamping structures to kick off and diversify your offer.
Not a landowner? You can buy a piece of land or rent it and do a small reality check on the idea. See how to start from scratch.
2. Nature
When people go glamping, they will almost certainly land in an amazing natural surrounding, be it a countryside or a sweet retreat. If guests want to head further afield to enjoy the beauty of the local landscape and pure fresh air, they may simply step out of their dormitories. But it's not the essential precondition. The most advanced glamping structures allow them to enjoy the local scenery from the very interior almost without limits, e.g. through the use of panoramic bay windows.
How you can benefit from it?
Your guests will be happy if you provide them with easy access to nature. This also entails choosing the right type of structure. Invest in eco-friendly glamping pods with large windows overlooking the landscape and great ventilation systems (find some ideas here). Install them on wooden platforms for a 100% nature-friendly approach and don't be surprised to see them booked out to the last one.
3. Comforts
The thing with glamping is that it lets people forget about their daily grind by introducing hands-on hotel amenities for maximal client comfort. Many glamping accommodations are equipped with wood-burning stoves, curtains, lamps, rugs, comfy beds and elegant decor. Also, they are not totally unplugged in case your guests needed their everyday tech, e.g. Wi-Fi network. The best bit is that their prices are not at all exorbitant. A 20m2 pod with wood-burner and several other amenities can be purchased at a price of €7.575,00. To avoid any additional costs, you can assemble it on your own, it will take you just a couple of hours with the help of 2-3 people.
How to estimate the price of a glamping structure?
Companies selling glamping structures (e.g. yurts, tents, domes) strive to make the entire process of purchase and assembly comfortable and easy for aspiring glampsite owners. Here's a handy price configurator for dome structures. They come as kits for self-assembly and each package can be customized to your needs. Simply scroll down to the Glamping product line, click on the product of your preferred size and add the glamping features you opt to include, e.g. insulation, stove, etc. The price of the product will appear next to the product picture, according to your choice.
Deluxe camping is becoming a very popular alternative to traditional camping in a tent or a caravan and savvy businesses should not overlook its potential. If handled appropriately, glamping business can provide you and your campers with various benefits not so easy to be found in other sectors of the leisure market. Try it out and dramatically increase your site's occupancy rate within weeks.