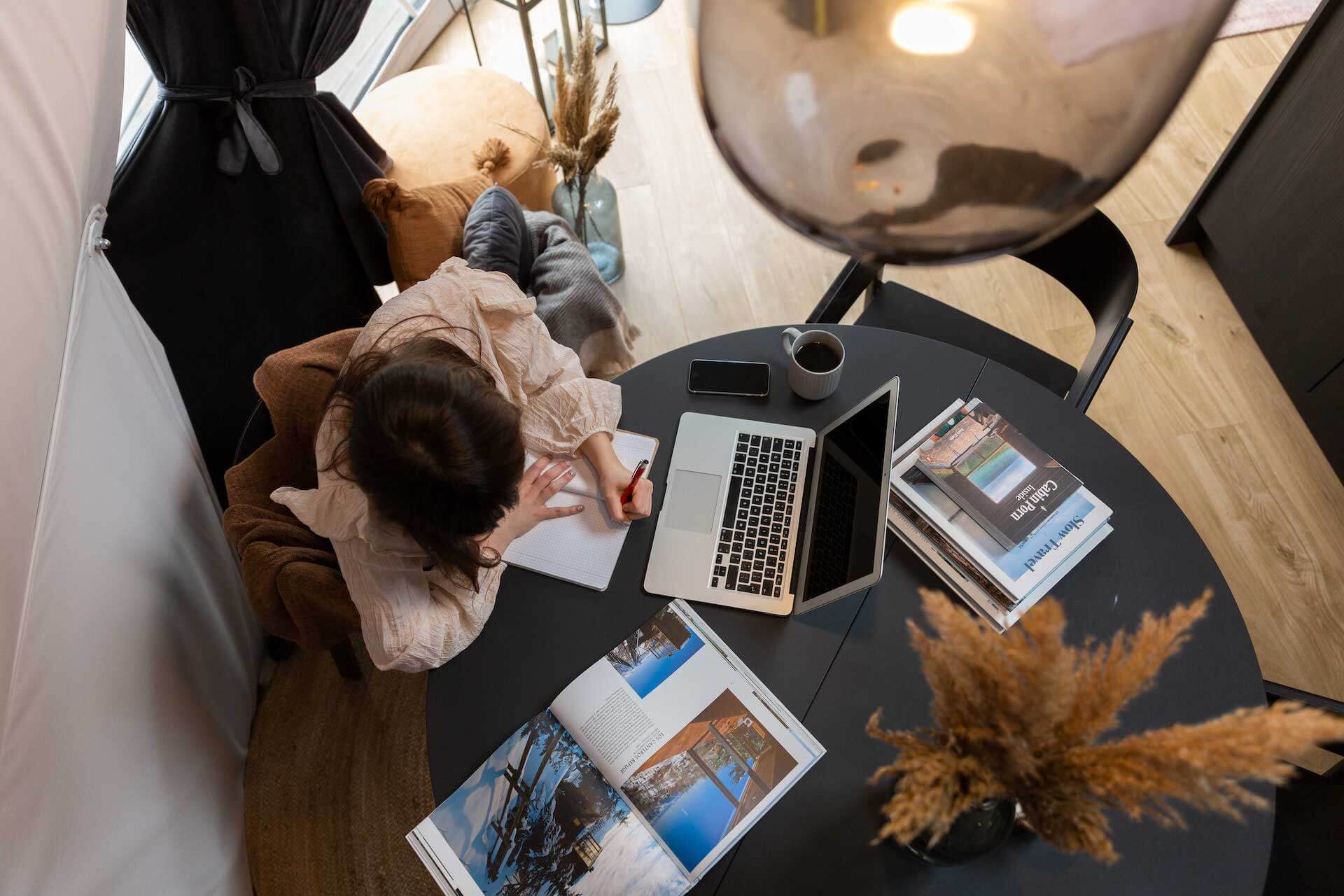 The idea of remote work develops quickly and becomes more popular every day. The same goes for a workcation, which gives employees more freedom and the possibility to recharge their batteries. So, what does glamping have to do with it?
What is 'workcation'?
Remote work has been mainly associated with the profession of a freelancer, performing single services for different clients. However, this form of work has become more common and preferable among employees because of the pandemic. Almost 65% of remote workers don't want to return to a traditional office even after the pandemic ends, and more than half (56%) of companies globally are hybrid or fully remote.*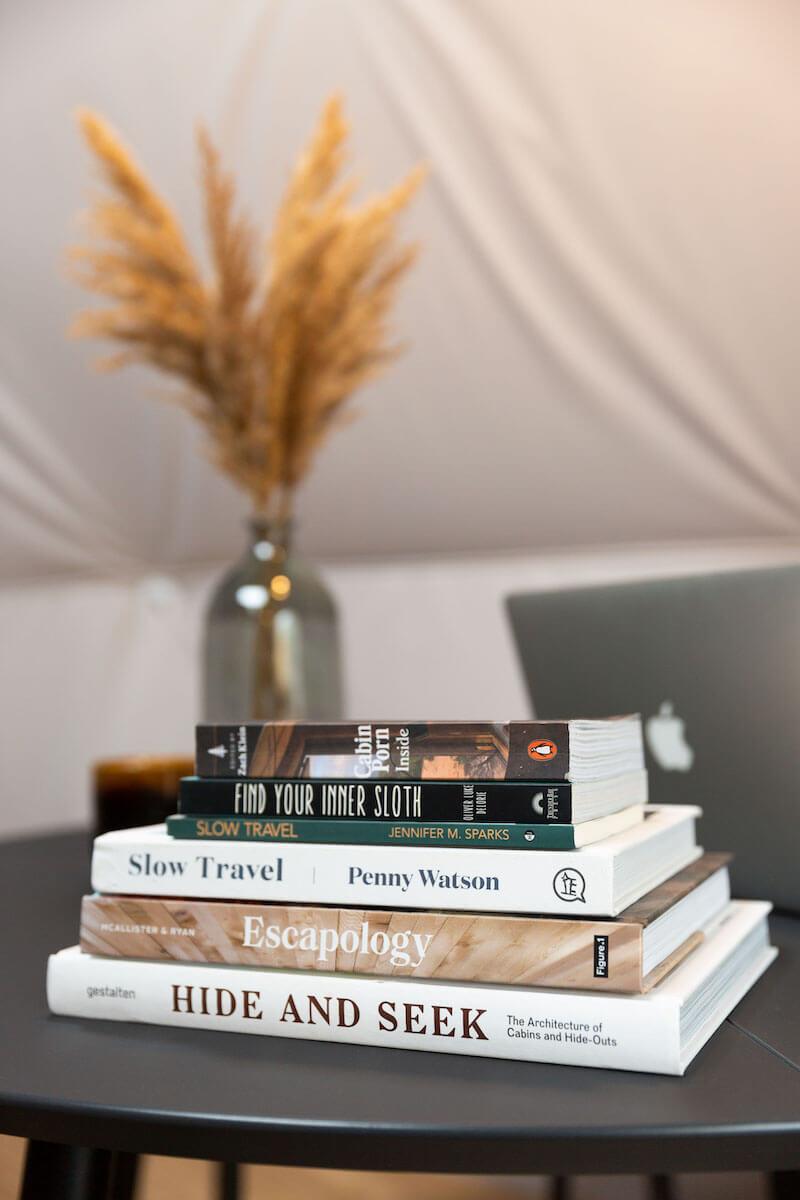 "Workcation" is a combination of the words "work" and "vacation". It means remote work from any place in the world. It is an ideal solution that allows an employee to break away from everyday life and the accompanying routine.
The premise of 'workcation' is to maintain a balance between leisure, entertainment, and efficient work. This form of work translates into increased motivation, higher efficiency, and greater willingness to work. According to the research, 60% of remote workers say their work-life balance has improved.*
Why do people like going on workcation?

a change from a daily routine,

a possibility to rest in a beautiful surrounding,

maintaining a work-life balance,

the ability to "charge their batteries,"

higher efficiency and motivation at work.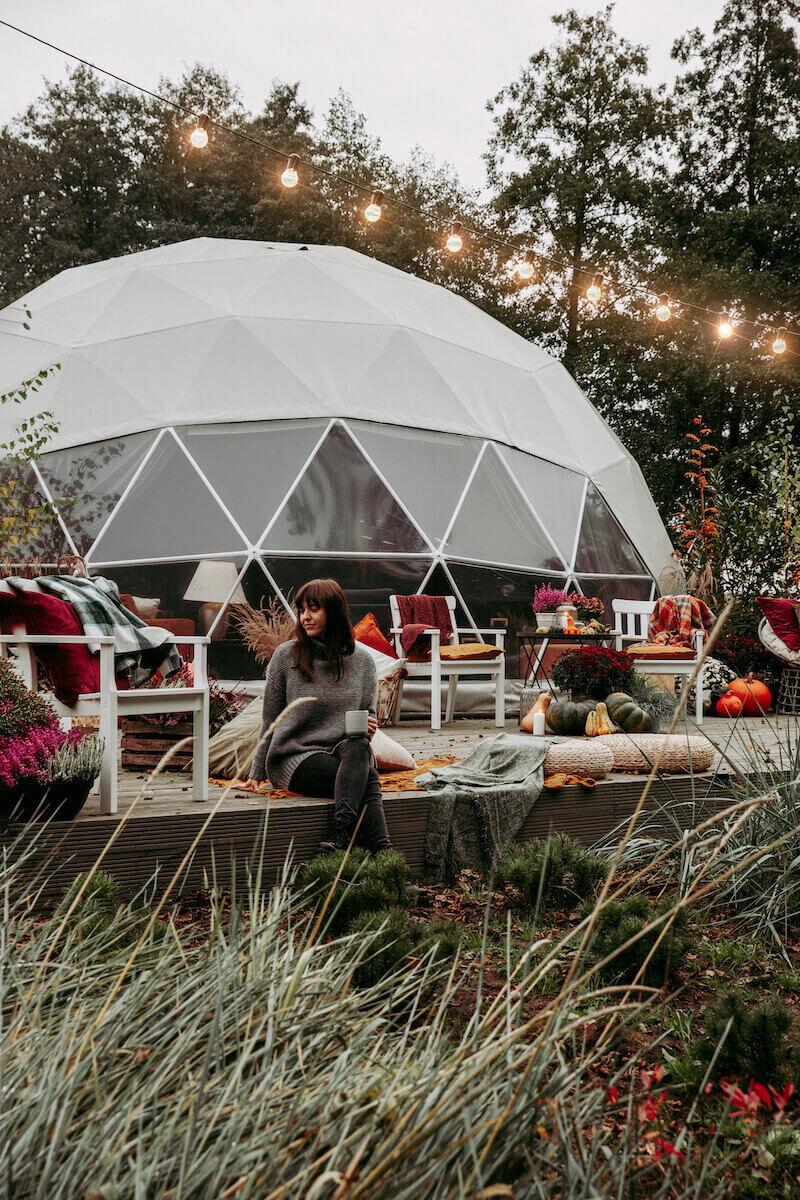 Fdomes Glamping as a perfect spot for workcation!
Remote work is location-independent work that is done mainly online. When deciding on this form of trip, the first task is to find a place to spend the workcation… and glamping in a spherical structures manufactured by FDomes seems to be a perfect choice!
Proximity of nature
Staying at FDomes Glamping that is placed in the middle of a forest, or a desert provides luxury accommodation and unique feeling of being close to nature and at the same time. These two essential aspects provide employees on workcation with a sense of comfort and make their work as enjoyable as ever.
Peaceful Surrounding
Glamping resorts provide exceptional tranquility that enables their visitors to focus on work and fully rest in their free time. Spending time surrounded by the beautiful landscapes of the sea, mountains, forest, or any other natural setting will help them relax. 86% of employees say that flexible or remote jobs allow them to reduce stress.*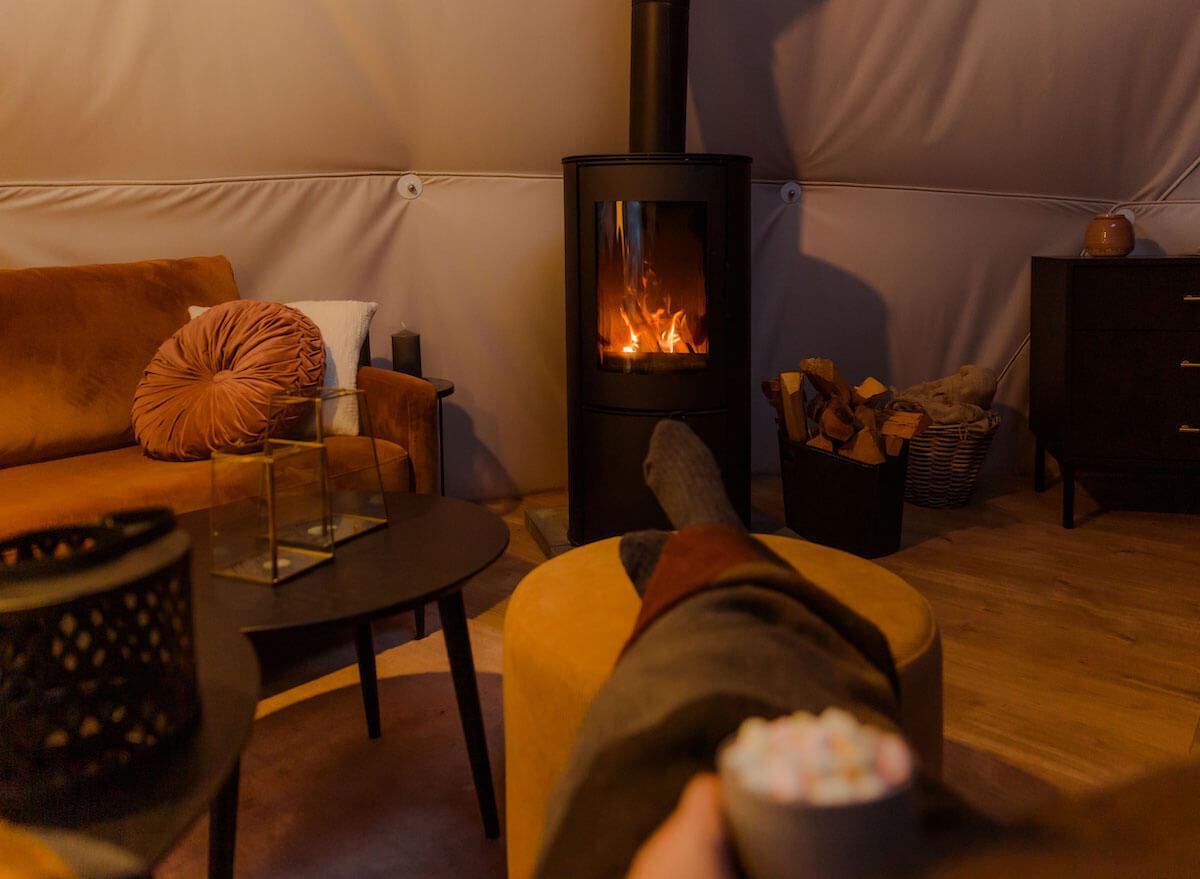 WiFi
Currently, almost all glamping resorts offer free high-speed internet access, even in the most remote locations. When looking for a place to spend the workcation, a trouble-free WiFi connection is crucial to bear in mind.
New Experiences
Depending on your location, there are lots of outdoor activities such as hiking, zorbing, horse riding, skiing, and more, to try out while staying at the glamping resort. Almost all of the spots, where FDomes Glamping is the main form of accommodation, offer additional amenities such as hot tubs, jacuzzis, or saunas. A luxury facility is a perfect place to visit after a busy day at work!
"The companies see the outdoor travel boom tapping into multiple trends. The growth of work-from-home and "workcations" means more flexibility among travelers but also, with longer stays, a desire to keep costs manageable. O'Rourke reported that KOA is seeing an increasing number of guests working from their campgrounds, and she now tells franchisees that WiFi has become a utility rather than an amenity." – www.travelweekly.com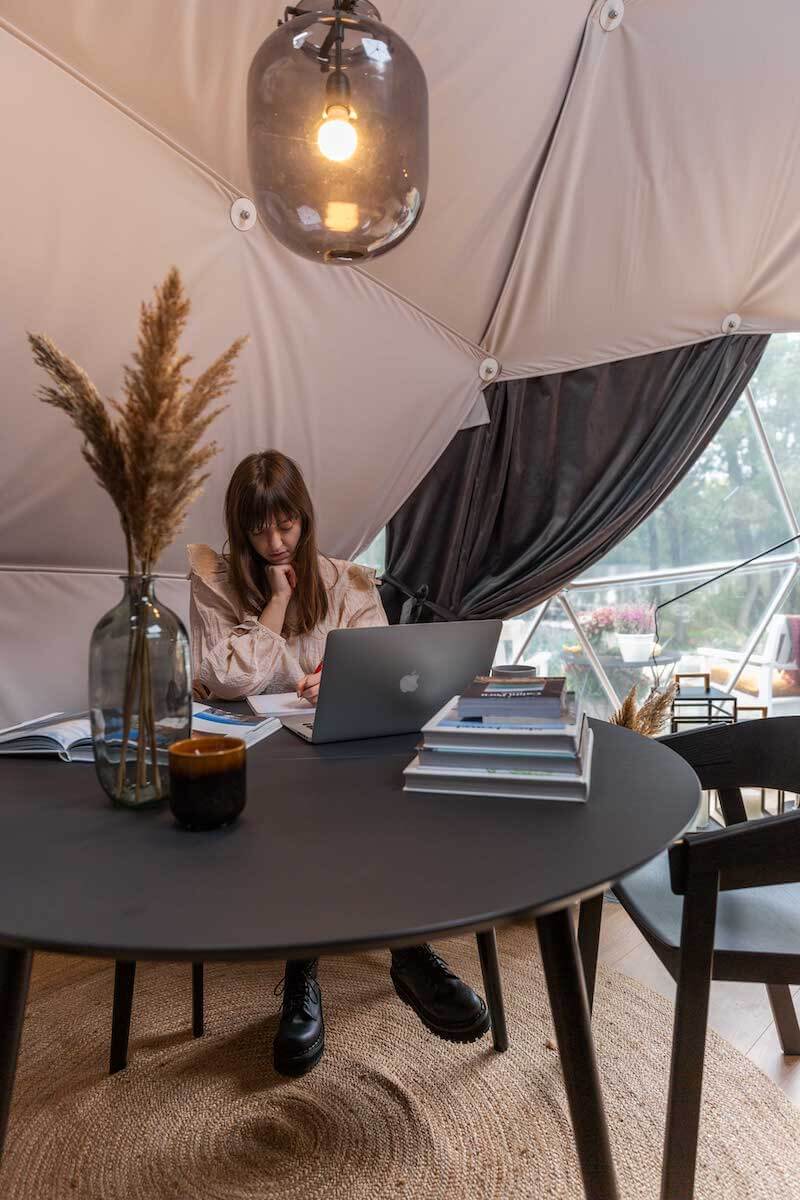 There are many advantages of visiting a glamping spot for the 'workcation'. No doubt that this combination (glamping+ 'workcation') positively influences the remote workers on workcation, making them feel fresh, happy, and filled with positive energy!
What does the boosting trend of workcation mean for the glamping owners?
Nowadays, an increasing number of employees aim at combining remote working with traveling. The growing trend of workcation can be an excellent trigger to expand a target group when promoting your glamping resort powered by FDomes Glamping, as staying in a geodesic dome manufactured by FDomes is a great alternative for typical hospitality accommodation. Moreover, the glamping spot provides nature's proximity, peaceful surroundings, and luxury amenities, so it seems to be a perfect choice for those who want to maintain a work-life balance. Attracting a new group of clients may increase the occupancy rate at your resort and provide income growth regardless of the season. As the 'workcation' trend is expected to develop, make sure to promote your business among remote workers looking for a tranquil getaway.
Looking for more inspiration?
---
* Source: Small Business Trends