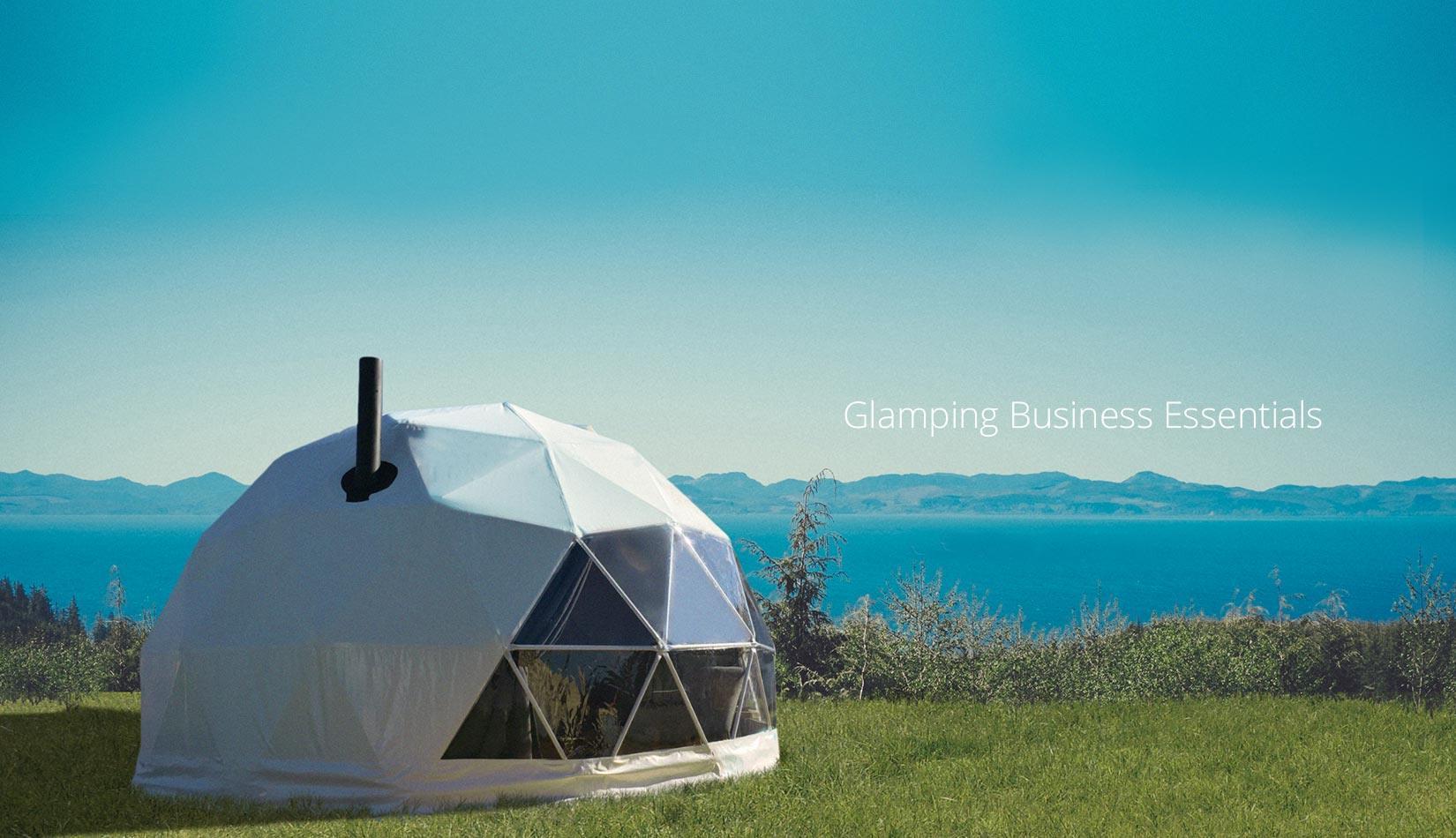 Glamping business is all about giving your guests a chance to experience nature from the comfort of a unique apartment that in many ways resembles a hotel room. The only difference is that it is located outdoors. Planning to open a glamping business? Want to cash in on a piece of land by turning it into a glamping site? Already own a camping site and looking into upgrading it? Read on to see what glamping essentials you will need in order to make your vision a reality.
Vacationers now tend to choose cozy outdoorsy suites to enjoy the beauty of nature, but with a good mix of hotel comforts. Needless to say, they are ready to pay a higher price for premium surrounding by "glamping" or camping without getting down and dirty.
As a glamping business owner, you will have to pamper them and create a unique space to relax and forget their daily grinds.
Your glamping site will have to be comfortable, one of a kind and well-thought-out so that it sends out a strong message to the prospective holiday-makers and lands you many bookings.
And lastly, you will have to provide your guests with all the necessary amenities they could be expecting from a 'hotel room' out in the wilderness.
So, in order to create a bright future for yourself in the glamping business, you will need 3 things:
land
glamping structures
amenities (and obviously, guests who will be using them).
In this post, we will cover the amenities, plus the essential equipment that will help you set up your glamping site.
Glamping Business Checklist
Glamping Structure
Structure
Decking
Ventilation
Insulation
Wood-burner
Curtains
Furniture
Bed(s)
Chairs
Table(s)
Doormat
Shelves
Night table
Wardrobe
Chest of drawers
Bathroom
Hot Water Shower
Wash-hand basin
Toilet rolls
Shower towels
Hand towels
Face cloths
Shower mat
Mirror
Hand sanitizer
Shampoo
Conditioner
Shower balm
Body soap
Waste bucket
Bin Bags
First Aid Kit
Kitchenette
Cooking stove
Dish rack
Dish soap
Paper towels
Matches/lighter
Plates
Mugs
Bowls
Cutlery
Sharp knives
Corkscrew
Cups
Jug
Glasses
Wine glasses
Beer Mugs
Refrigerator
Bedroom
All-season duvet
Pillows
Bed linen
Cotton bedspread
Topper
Extra throws and cushions
Picnic blankets
Utility bags for storage
Rug
Lighting
Candles
Lamps
Lanterns
Torches
Fairy Lights
Garden Lights
Food & Drinks
Local Fish
Organic Vegetables
Cereal
Sweet biscuits
Butter
Bread
Snacks
Tropical Fruit
Prime Steak
Salt
Pepper
Spices
Sugar
Tea
Coffee
Milk
Cocktails
Soft drinks
Wines
Other
Basic toolkit
Electrical hook-ups + cables
Power strip
Mosquito net
Bags of logs
Kettle
Notepad/pen
Ashtray
Ice Bucket & lid
Wi-Fi
Campfire Grill/BBQ Grill
CO2 & Fire Alarm Monitor
Fire extinguisher
Charcoal and Grill
Frying pan
Pans with lids
Mini bar
Iron
Hair Dryer
Hot tub
---
Create a feeling of luxury for your guests to maximum effect. Simply inject a bit of comforts to your glamping structures and watch them get booked out. If you have any other items that should appear on this checklist, please let us know!
Disclaimer: Not every site requires all the items listed here. These are the ones that we found worth considering.