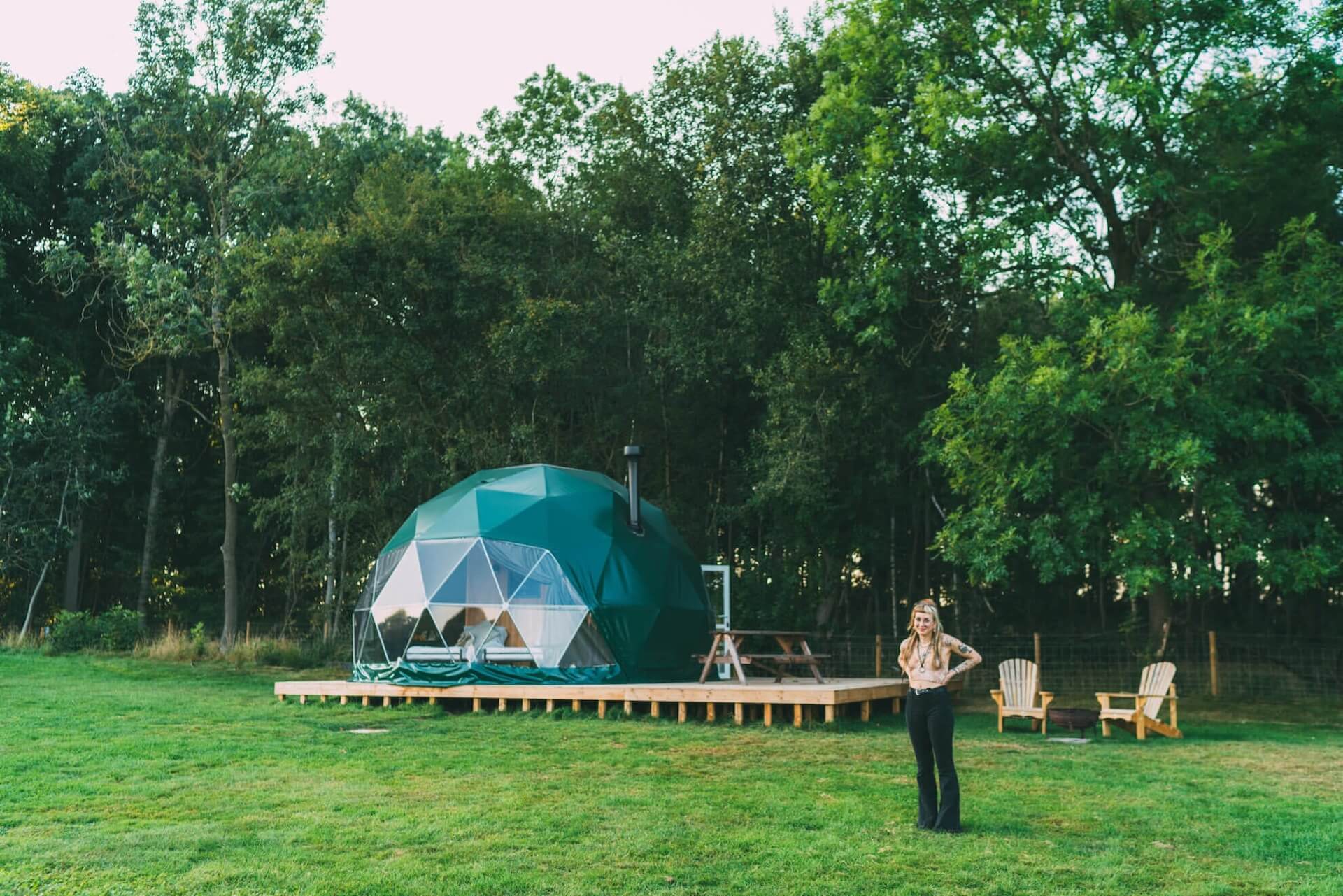 Various types of accommodation, a perfect wedding venue, the proximity of nature and welcoming hosts – everything in one place. Camp Katur is definitely a place worth visiting by every glamping enthusiast and fantastic inspiration for glamping entrepreneurs that want to expand their offer. Scroll down and learn more about the Camp Katur story.
FDomes: How have you come up with the idea of setting up a glamping resort?
Camp Katur: Our Glamping operation has been an expansion of an existing 'off the grid' glamping experience called Camp Katur located on the Camp Hill Estate. The Covid pandemic has forced a change in business direction, but the one that allowed for the realisation of a long-held belief that the beautiful setting we have here can provide a much-needed Eco-therapy into peoples' lives. The expansion of the site has included a further 12 stargazing FDomes units (2 of which have Premium en-suite Modules). It means we have now a full spectrum of the small and beautifully quirky pods and tents, to the top of the range bespoke and luxurious stargazing Geodomes.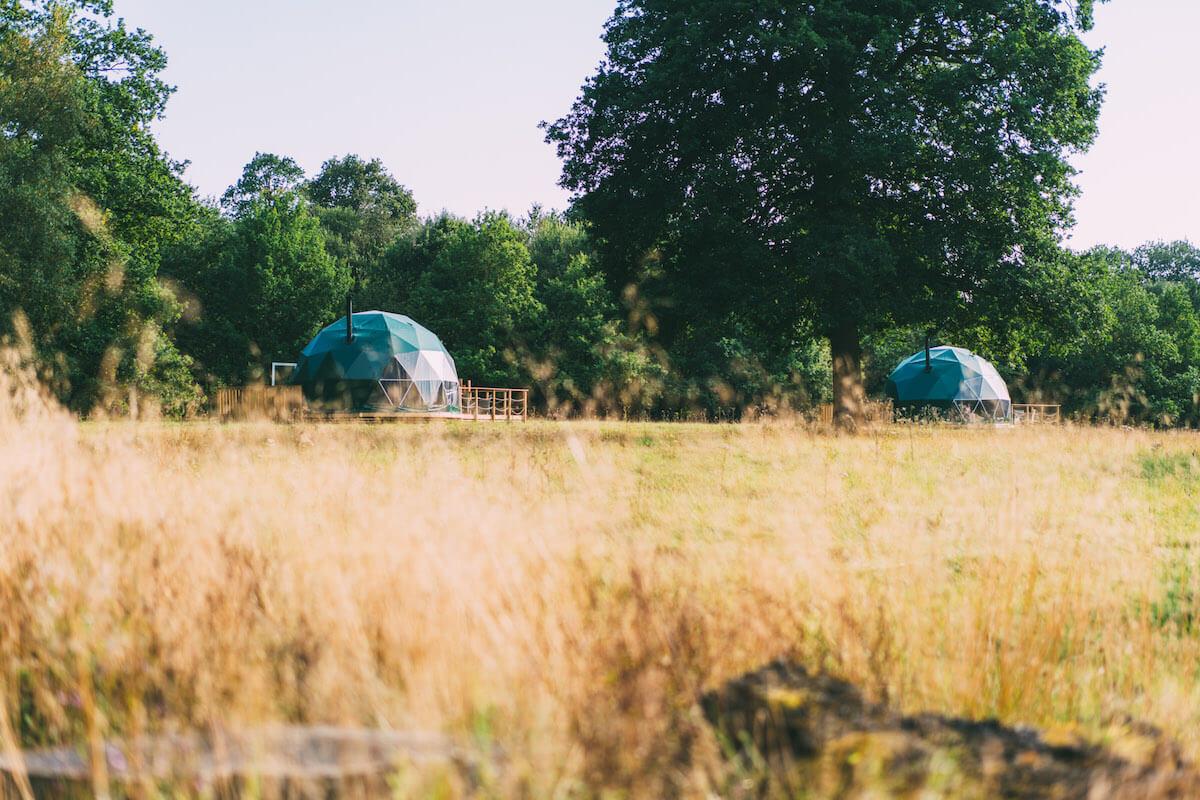 FD: Your Guests can choose between the geodesic domes, different kinds of tents, Hobbit pods and more. Why have you decided to diversify your offer?
CK: All of our accommodation has been deliberately sited to take advantage of the huge amount of space and privacy our estate affords. The inclusion of our new geodomes gives our customer the opportunity to experience being close to nature with all of the home comforts afforded by FDomes' best quality products. Our two Interior Modules upon Chestnut Hill have allowed families to reconnect and relax from their own private deck with hot tub, on what is the most idyllic of beauty spots, stargaze on the mezzanine bed and simply be a family away from the stress of the last year.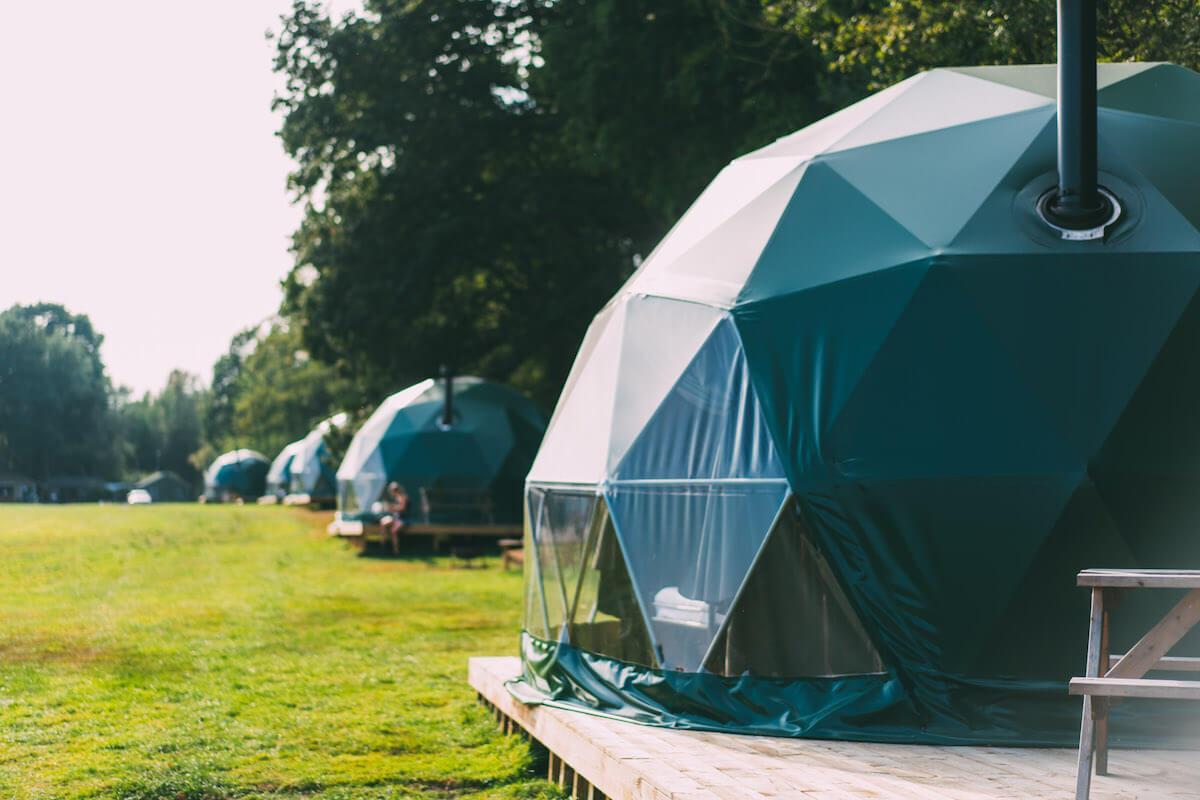 FD: What do your Guests love the most about Camp Katur?
CK: After our guests check In at Camp Katur, they never really check out. Whether it be reading a book overlooking our wildflower meadows, letting the children explore our ancient forests and Woodland Kingdom play park, or working out in our Outdoor Gym – there's so much to do and enjoy. We're also lucky enough to have 'Dark Sky Status' and are nestled between two Dark Sky Reserves, which means we have the most beautiful sky's at night and are the perfect place to stargaze. Our guests have the foundation upon which they can imprint memories that will last a lifetime.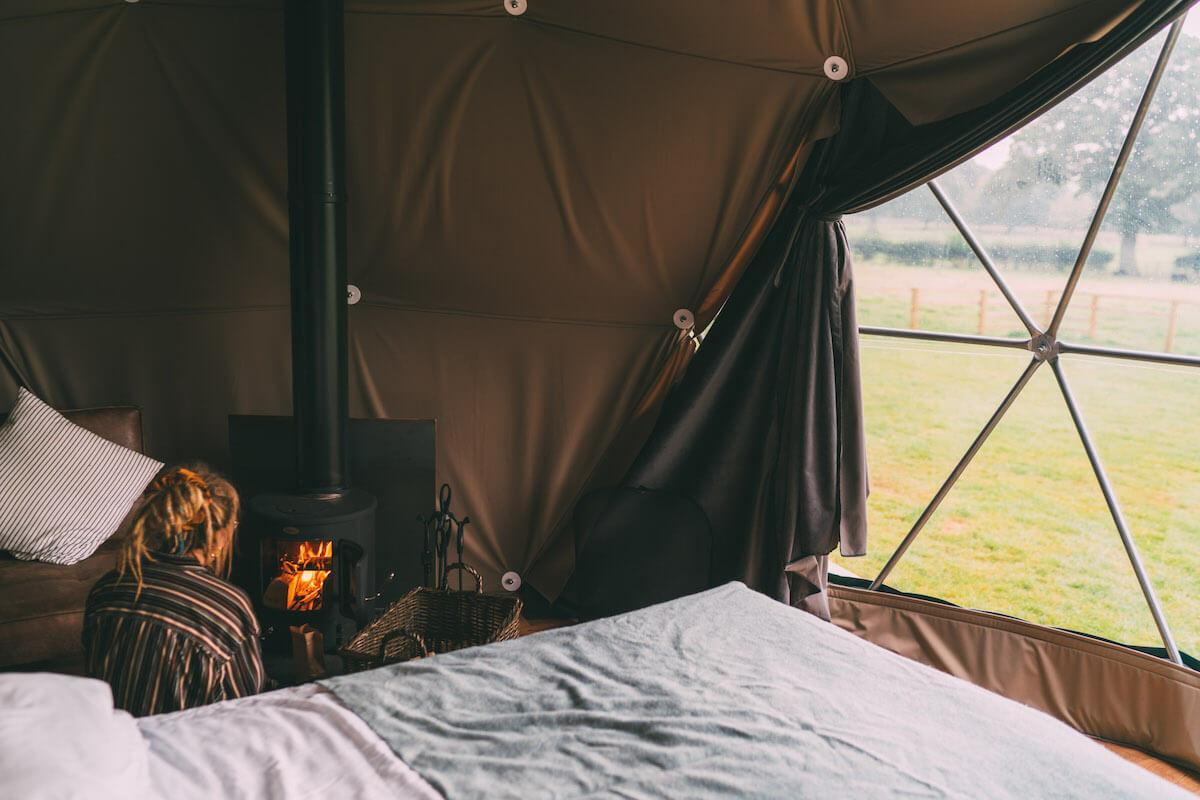 FD: What activities may your Guests enjoy while staying at the resort?
CK: Our bushcraft specialists have been running activities such as Wild Cooking, Shelter Building, Foraging and Fire Workshops to reconnect people with nature and teach us all how to appreciate what is around us. As part of the Estate, we also have a 'Woodland Kingdom' play park, a super popular 'Swing Park' and an Outdoor Gym. If the Covid pandemic has taught us anything, it's that wildlife and the natural environment has the ability to heal, to educate, to restore. Families have really responded to this and all leave with a greater sense of connection with one another.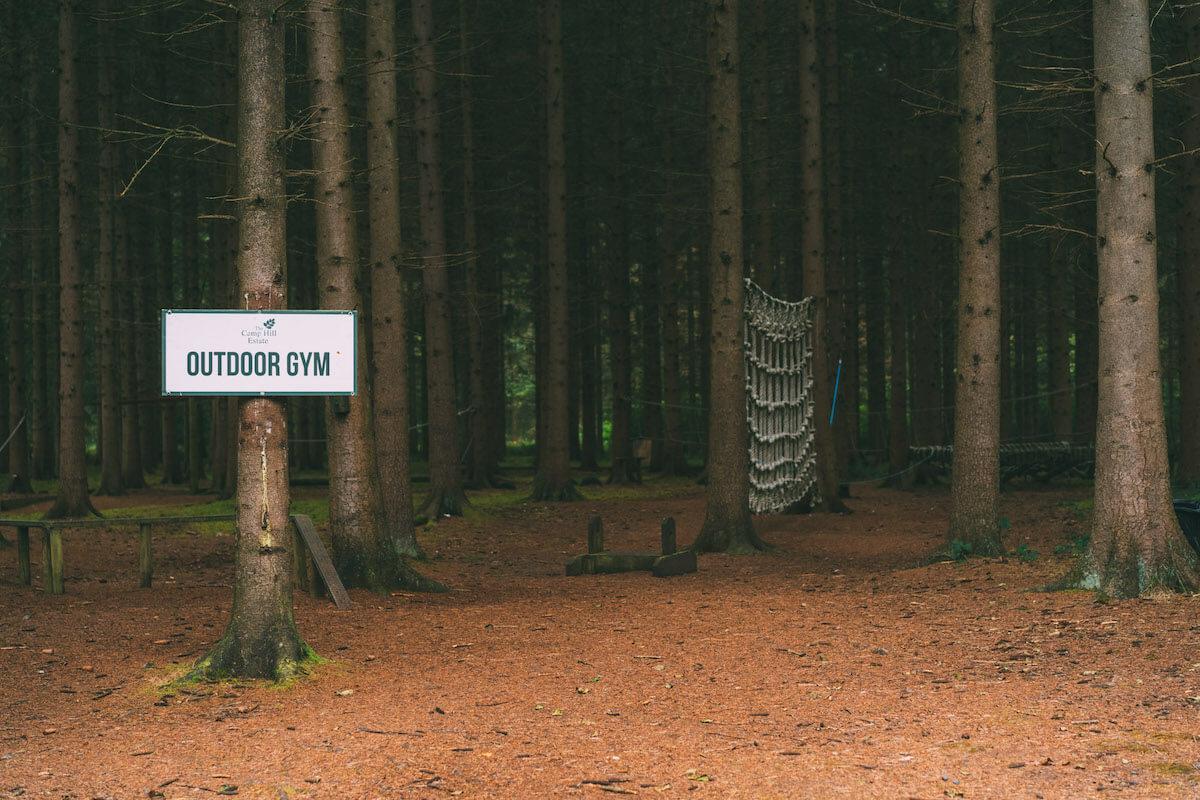 FD: At Camp Katur, you give the opportunity to organise a wedding. How popular is this option, could you please tell us a bit more about it?
CK: As a fully licensed outdoor wedding venue our newly constructed ceremony areas, much of which has been built with sustainably sourced and reclaimed materials, have been extremely popular. We have created a beautiful balance between nature's canvas and our own Camp Katur blend of style and luxury to make a venue like no other. Woodland weddings in our forests and fields are an evolution of our attitude towards looking after our countryside and working with nature to make experiences. With accommodation options to suit any size of the wedding and regardless if you want to get hitched under our old Oak Tree or say your vows in our forest with pine needle floors and bracken lined aisles, we can make that special day exactly that.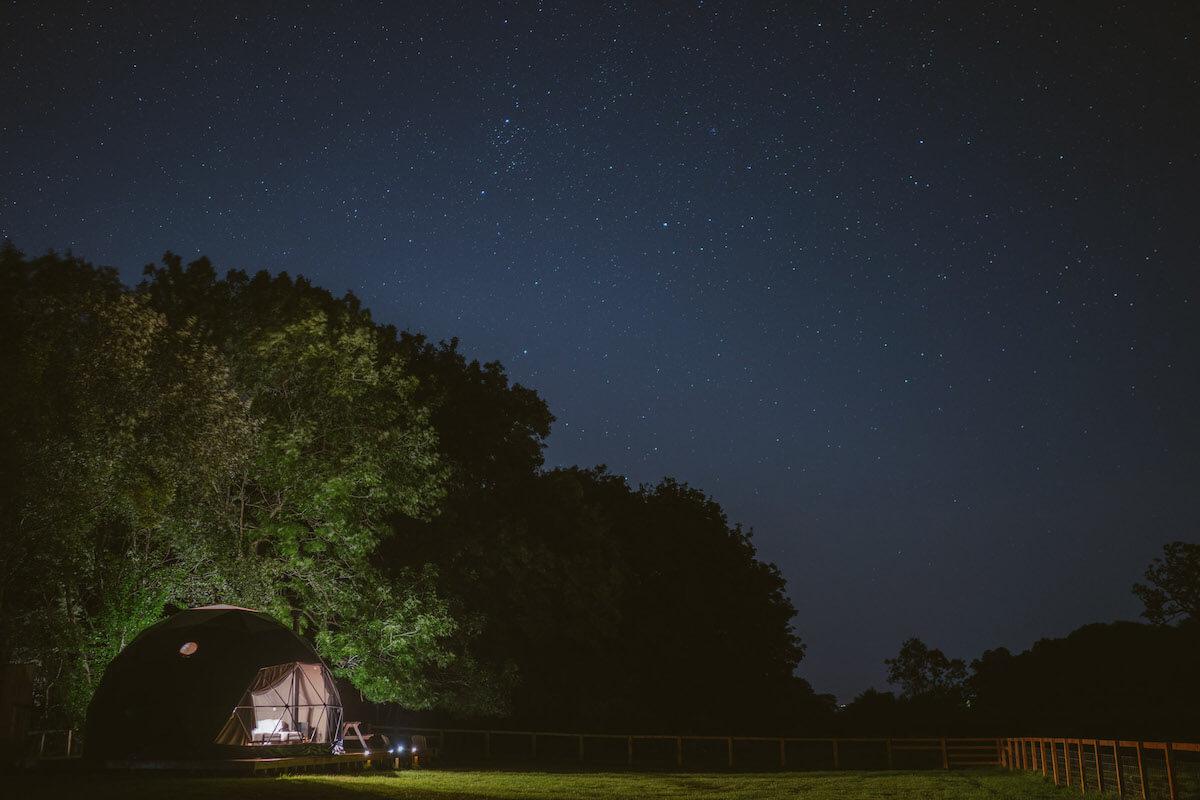 FD: How do you rate the level of products and services offered by FDomes. Would you recommend them to others?
CK: The range and flexibility of FDomes' products are what drew us to start this project with FDomes. They are of high quality yet robust enough to take frequent use of customers in all weathers. Delivered on time and to a high spec, we have been impressed with the ease of construction and level of customer services provided by FDomes and we have plans for the future, watch this space!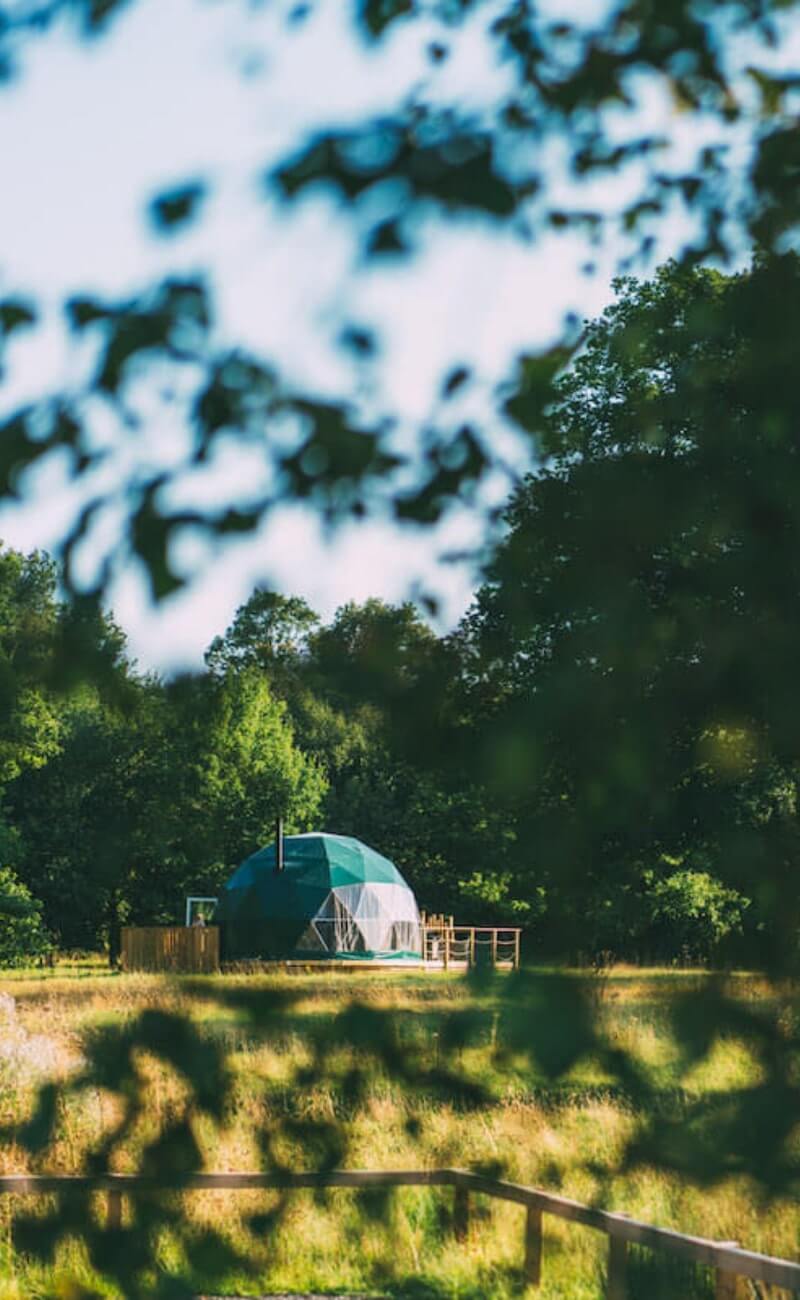 Camp Katur I Kirklington, United Kingdom
Website:
Instagram:
---
Do you find this article interesting?
Read the case studies of other resorts powered by FDomes Glamping: