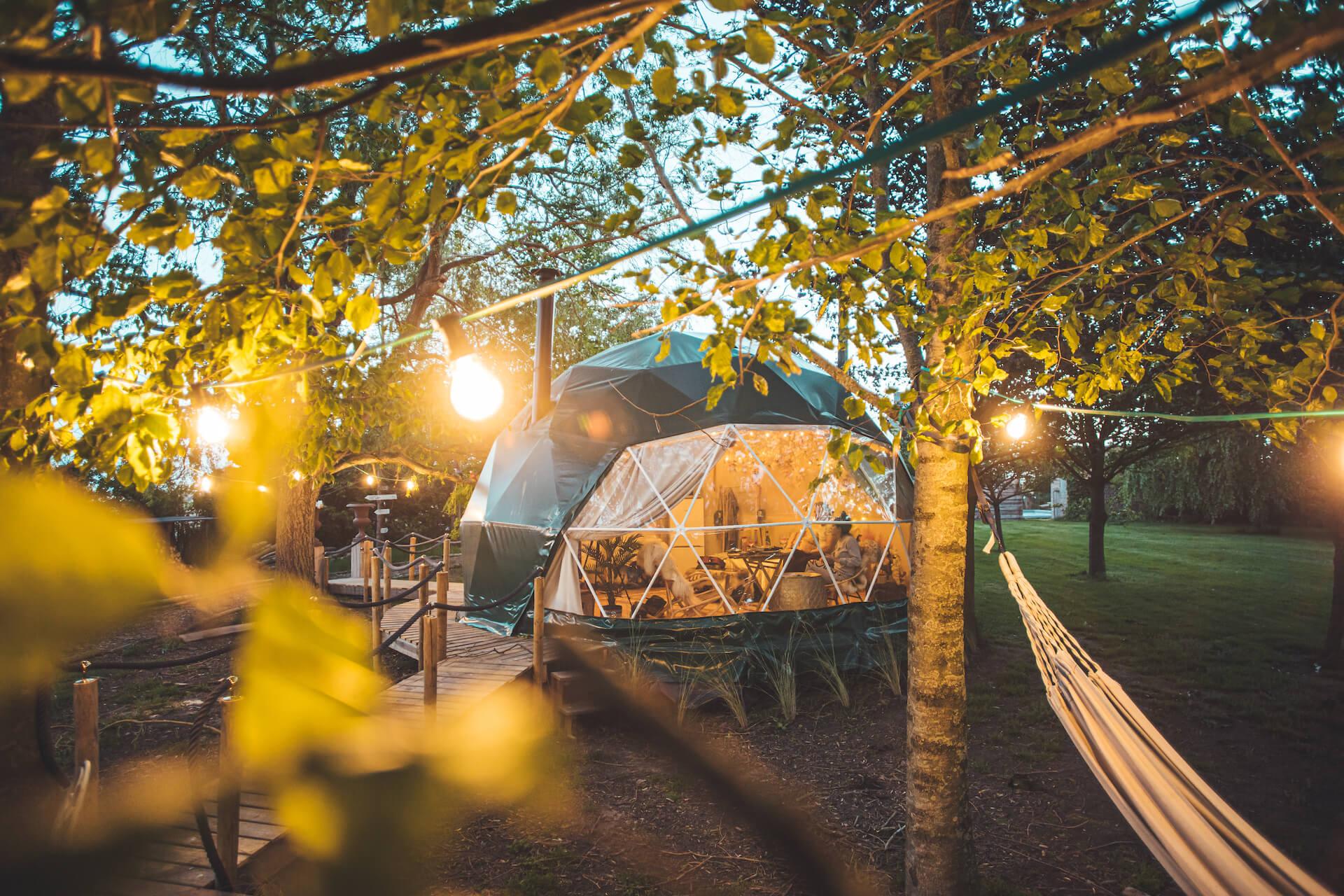 The open-minded attitude of the Owners, a large piece of land in Belgium and a fully booked glamping spot powered by FDomes Glamping. Read the interview with Daphne Merlevede, the co-owner of the Ardome Bubble, and find out how creativity and resourcefulness have resulted into a great success of her business.
1. How have you come up with the idea of setting up a glamping spot?
We have a very large land and we didn't use it very often which was a huge shame. Therefore, we thought it would be nice to put up some accommodation there in order for people to relax in their 'own park'.
2. Why have you decided on a geodesic dome?
We live in Belgium where summer isn't even a summer anymore so I wanted something that could also be used in rain and cold. And even if the weather is nice, we wanted to avoid insects inside, which we had often experienced ourselves at other glampings.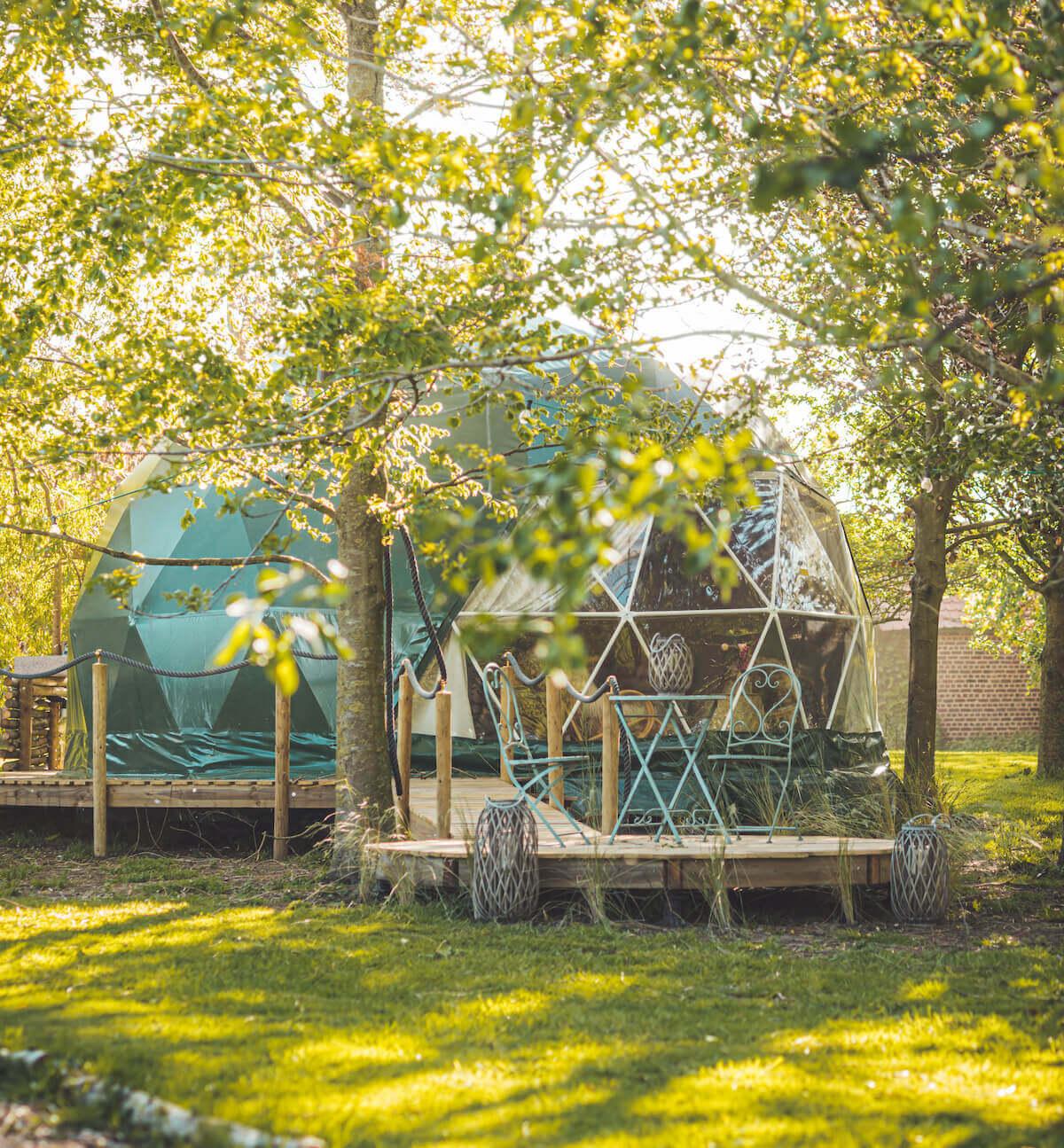 "After a long search we have decided on FDomes"
3. You are rearranging the Ardome Bubble every few months. How do your Guest react to the changes? From where do you take inspiration for the constant interior changes?
Every 3 months I change everything so that the experience fits the garden/season of the year. It is very important to respond well to it. If you offer a 'bare' accommodation at Christmas that has no atmosphere, people will not come because they would rather stay in their own cozy decorated homes. Thinking of autumn, when everything starts to get wet and bare, and cold you have to make yourself stand out.
The Guests love it and always ask what the next theme will be as they want to visit in order to experience the new interior design.
I just get inspired by how I feel. Christmas speaks for itself and summer too, autumn and spring are the hardest, but we adapt easily and find something fun.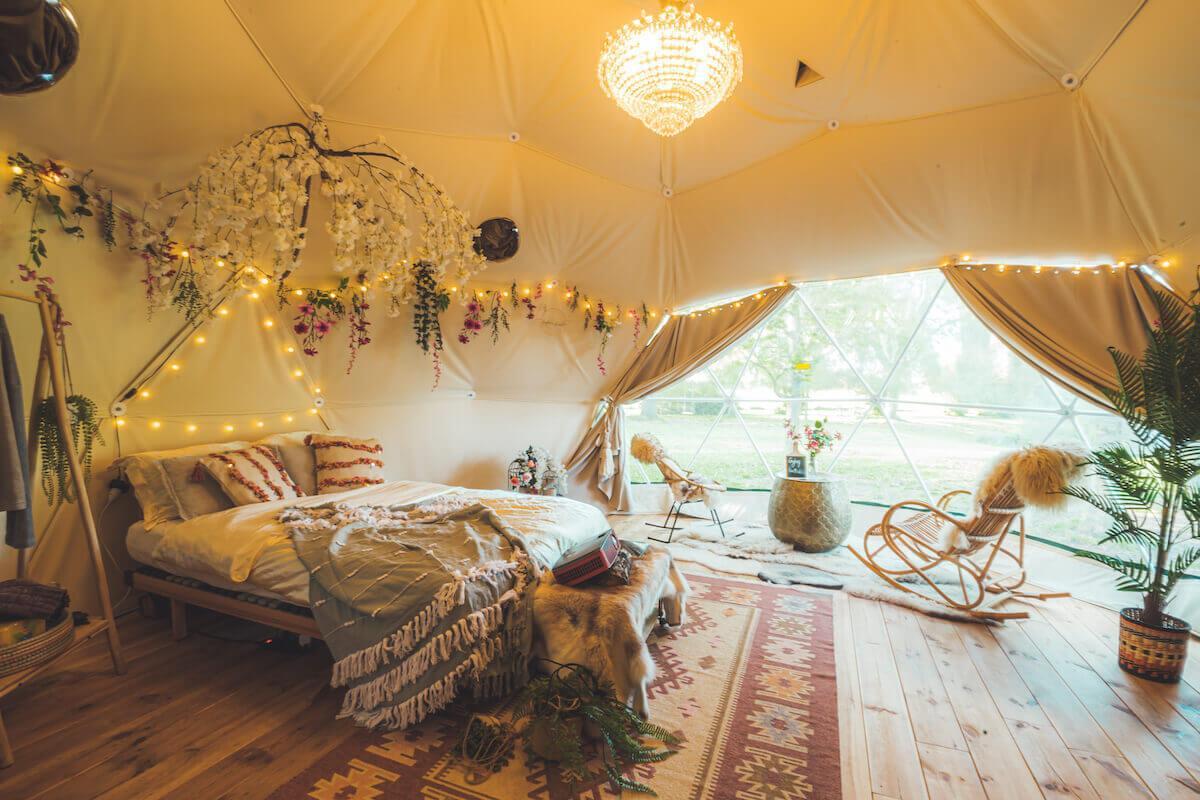 4. We have heard that Ardome is a dream place to get away and relax with many amenities available at the site. What kind of attractions do you offer to your Guests?
To start with the inside, we have a fridge/freezer, a microwave and an oven.
We have created a home cinema with Netflix which you can enjoy when staying in bed. It can also be a karaoke, etc. It is a big hit.
Outside we have a breakfast terrace in our beautiful gigantic garden. We also have a BBQ corner surrounded by a flower meadow.
Then there is also an immensely popular hot tub (it always has a standard 35 degrees water temperature) with a beautiful view on our pond and fields. The outdoor shower with warm water is also very popular.
Last but not least, we have created a lounge area where you can admire the sunset. It is wonderful!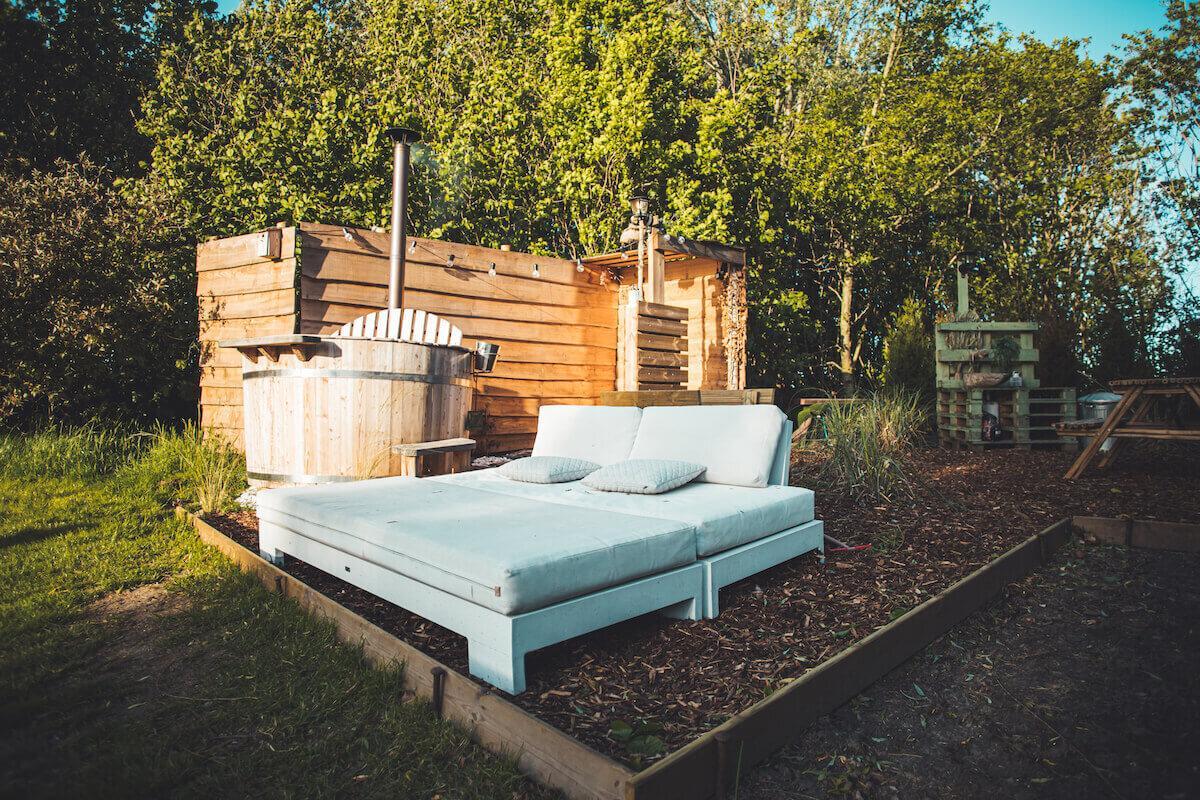 5. Have the investment in the glamping spot met your expectations when it comes to the return on the investment? What are your plans for the future as far as running a glamping business is concerned?
Due to the law in our municipality, we are not allowed to expand which is not a bad thing, our private glamping has an exclusivity, and the visitors can enjoy 100% privacy.
In terms of the return on investment, there are always costs involved, but it is something that attracts the guests. To sum up, it is a very profitable accommodation because you can rent it out as a fully-fledged concept.
6. How do you rate the level of products and services offered by FDomes. Would you recommend them to others?
I can 100% recommend all service, both customer service and material, there are not many companies that are so eager to help their customers. Both during purchase, follow-up and repairs.
Ardome Bubble | Ardooie, Belgium
Website: www.ardomebubble.com/
Instagram: www.instagram.com/ardomebubble/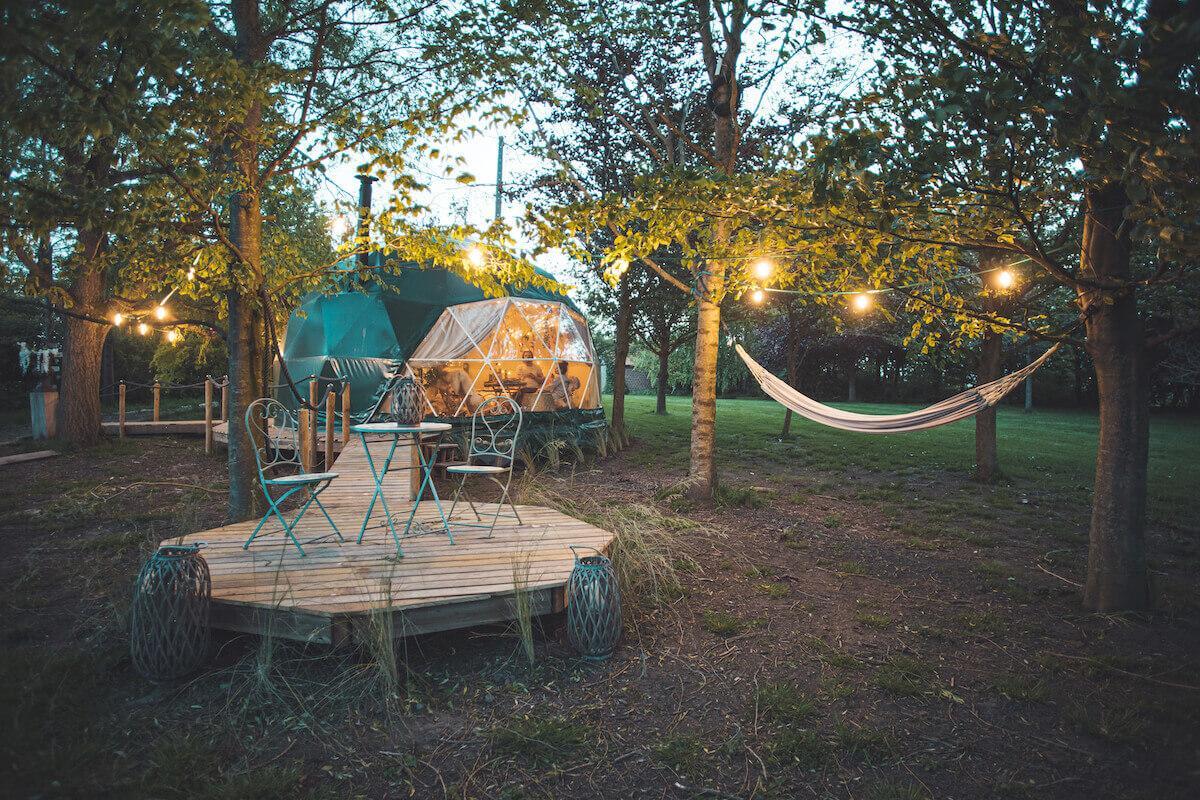 ---
Do you find this article interesting?
Read the case studies of other resorts powered by FDomes Glamping: