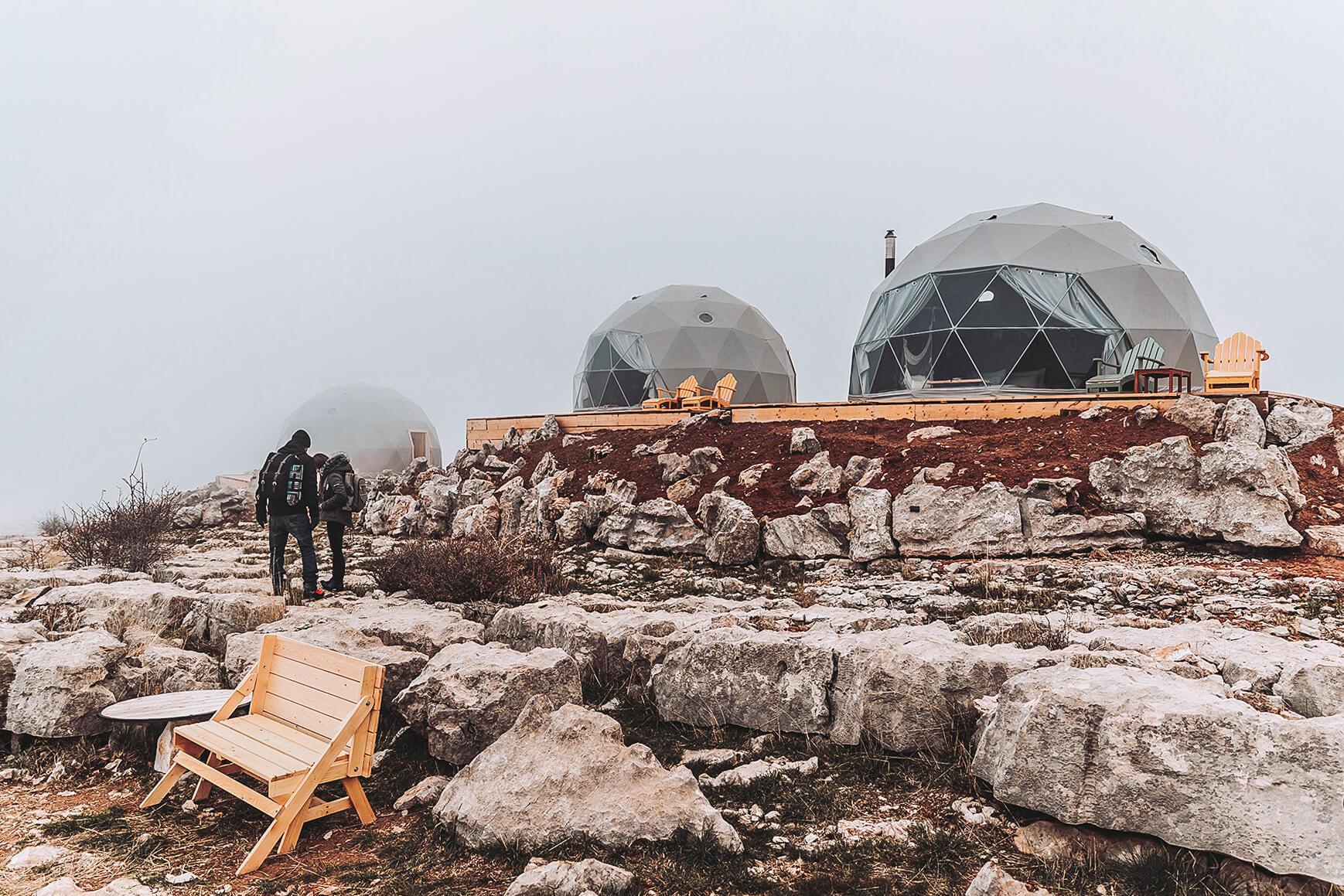 Odom Retreat is a place where contrasts are everywhere to be seen. Yoga classes in rigid surroundings, cosy interior with snowdrifts around are just a few to be named.
FDomes: We must say, the location and the views from your resort are just breathtaking. How have you managed to find such an amazing spot?
Odom Retreat: During our search we were looking for a location far away in the middle of serenity. Luckily, Lebanon has many rural mountains unexplored yet; thus we were able to find a home for the glamping domes.
F: Why have you decided to set up a glamping resort?
OR: Nowadays, people have become bored of the same luxurious rooms in traditional hotels, Clients love to spice up their experiences. They want to get in touch with nature, have a beautiful view and still get a taste of adventure.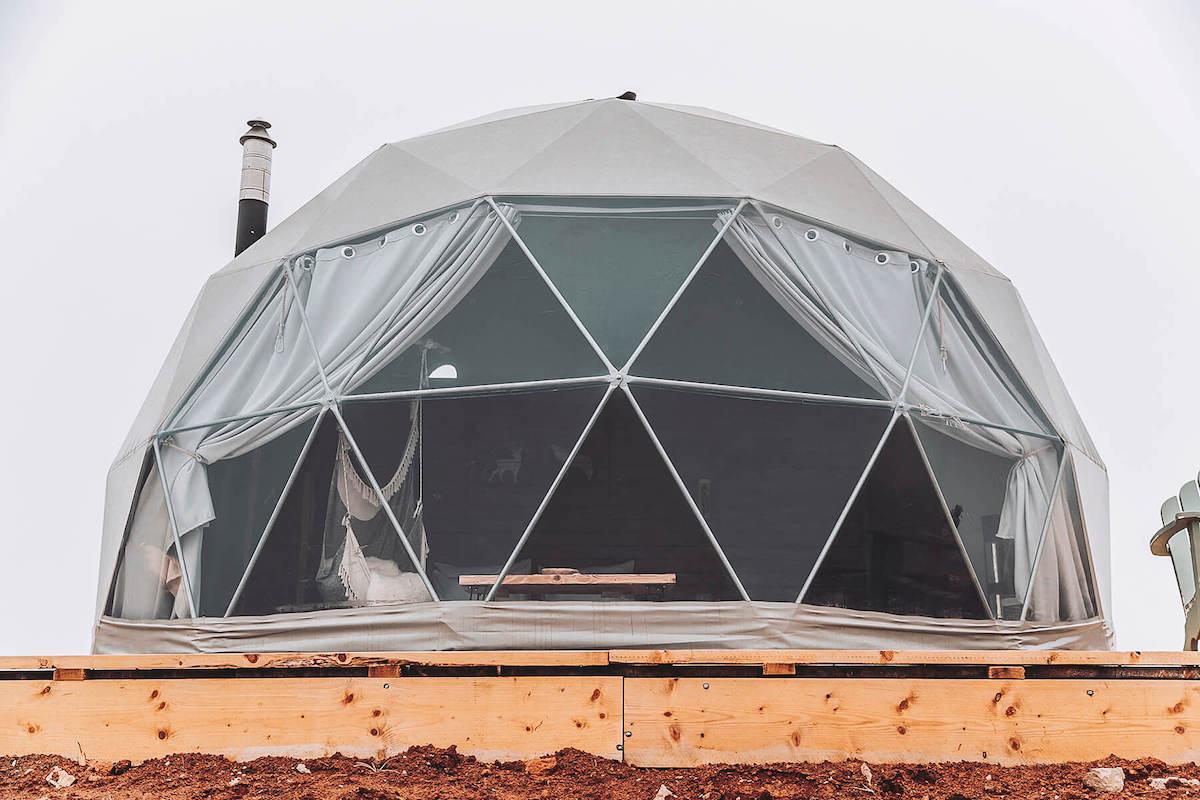 F: We could say that the harsh location contrasts great with the form of activities you offer. Namely, you strongly focused on yoga. Why?
OR: Yoga has been picking up a lot of hype, especially with the unique views of the Wellness Dome. Nevertheless, Odom offers a range of activities from Breathwork, Hikes, aqua sports and others.
F: Do you run Odom all year?
OR: Yes. The domes can be used all year round and Lebanon is beautiful in every season. Our Guests can enjoy amazing views and different attractions in each season.
F: What feedback do you get from your guests about staying in the domes?
OR: The feedback is always very unique from all guests. They all clearly say it will be one of their most memorable experiences.
F: How do you rate the level of products and services offered by FDomes. Would you recommend them to others?
OR: Yes, we would highly recommend FDomes. Not only is the product great, but the team is always there for you to support at all times.
Odom Retreat | Lebanon
Website: www.odomretreat.com/
Instagram: www.instagram.com/odom_retreat/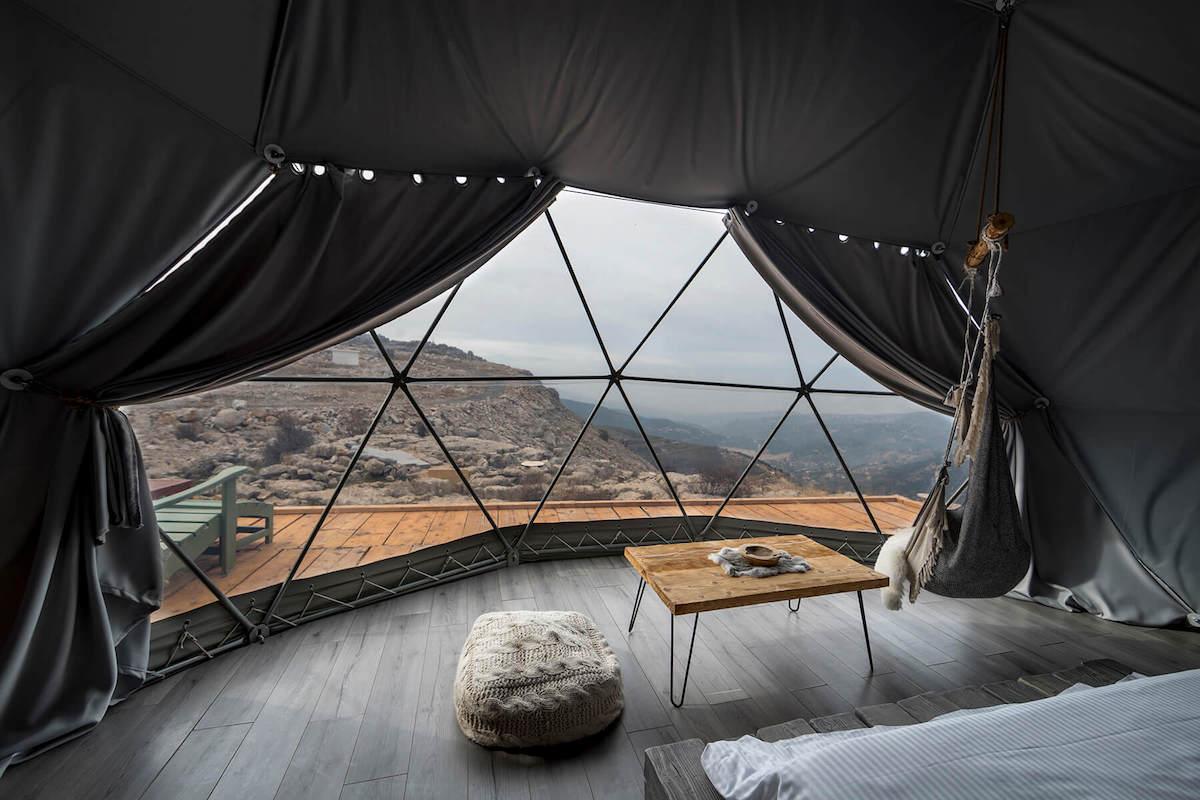 ---
Do you find this article interesting?
Read the case studies of other resorts powered by FDomes Glamping: