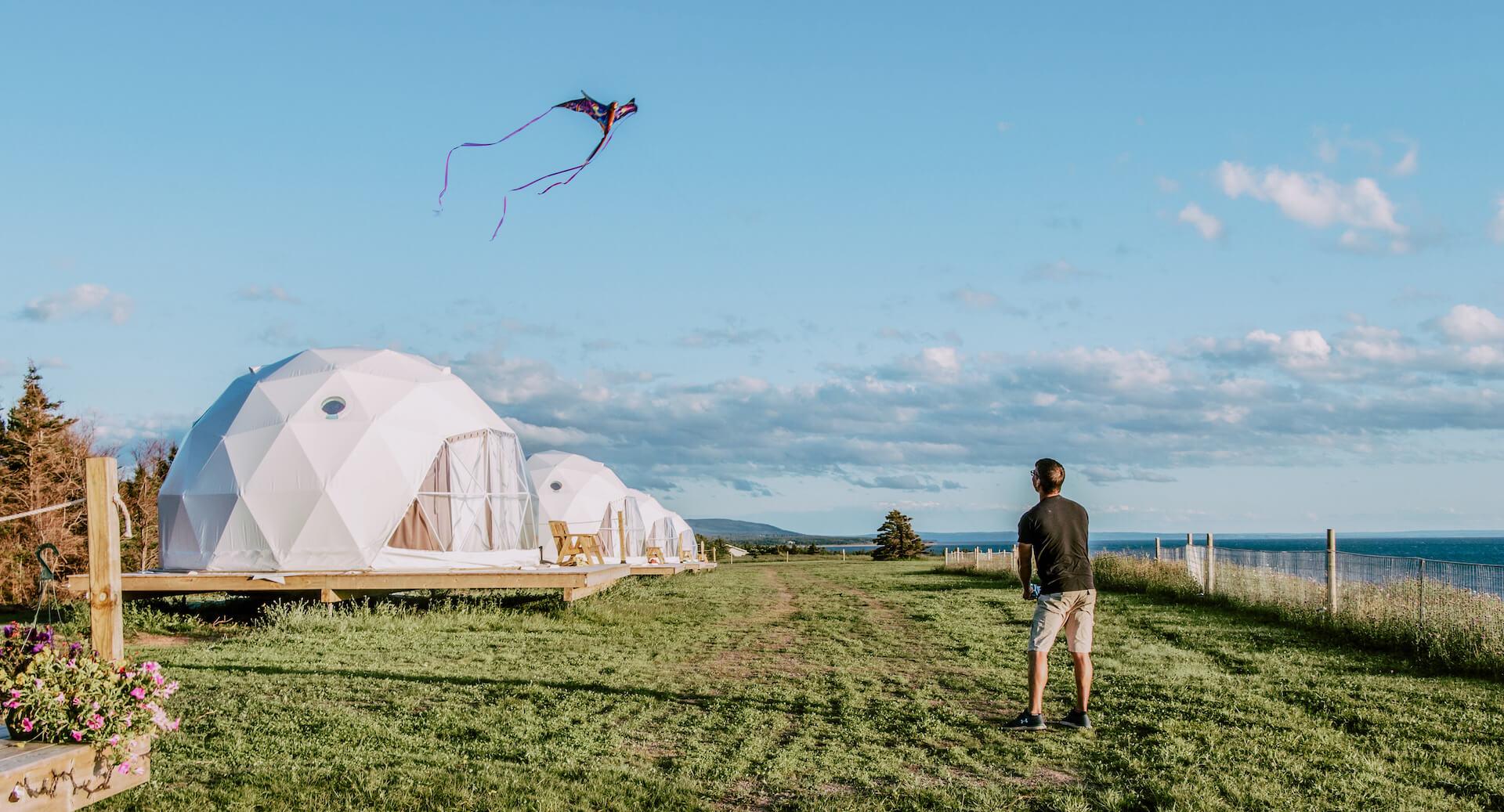 Today we would like to present to you Scott Archer, the owner of Archer's Edge Luxury Glamping who told us how to make the dreams come true and pursue happiness.
FDomes: What is the history of Archer's Edge? What was first, the land or the idea?
Scott Archer: The land was first. It's family land that we had since 1891. It used to be a farmland that I visited as a young boy, spending the time hiking, fishing and canoeing. In my 40s I asked myself a question if I felt fulfilled with my carrier. As the answer was negative I decided to make my dreams come true and return to Nova Scotia. I arrived at our ocean front property I remembered from childhood and started exploring its potential. After spending a few days on the property and admiring the panoramic view of St. George's Bay, I realized that the breathtaking views and peaceful surroundings were something I wanted to share with the world. And this is how the plan for Archer's Edge Luxury Camping has begun.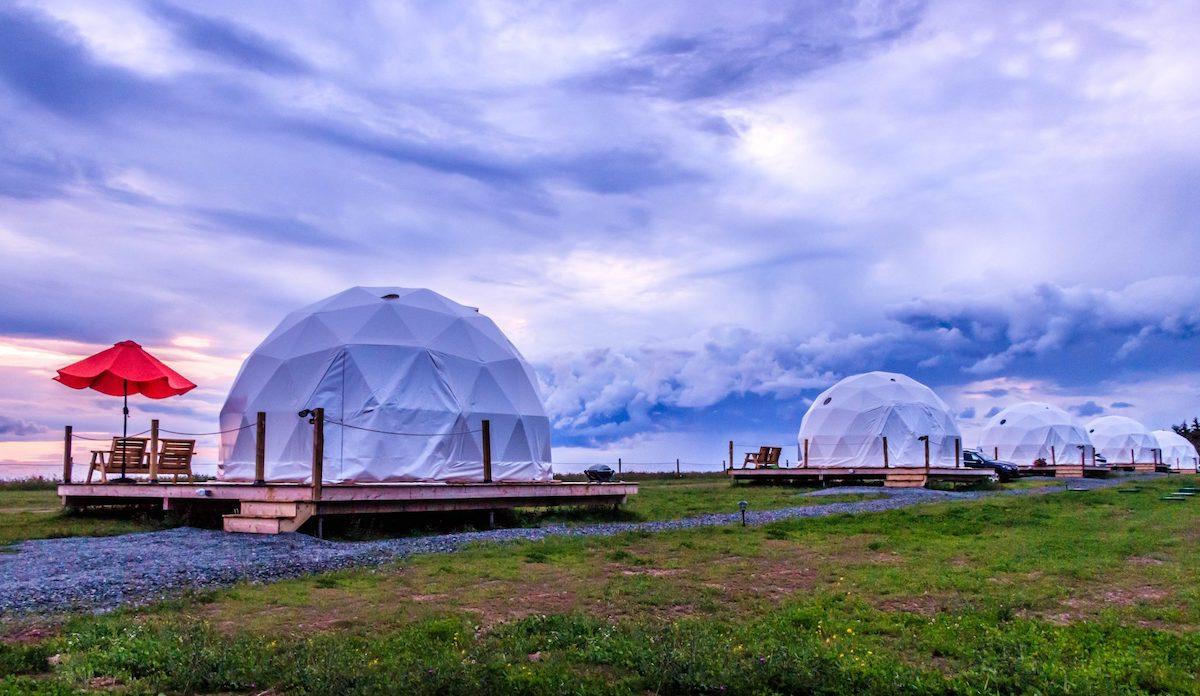 F: Why have you decided on geodesic domes?
SA: We decided on Geodesic domes first of all because of the design. We needed something that could resist high winds being on a coastal location. We had hurricane Dorian strike last year leaving us with minor damage. Glamping is something, which allows people to connect with nature and we felt that we would go the extra step and provide the comforts of a hotel room.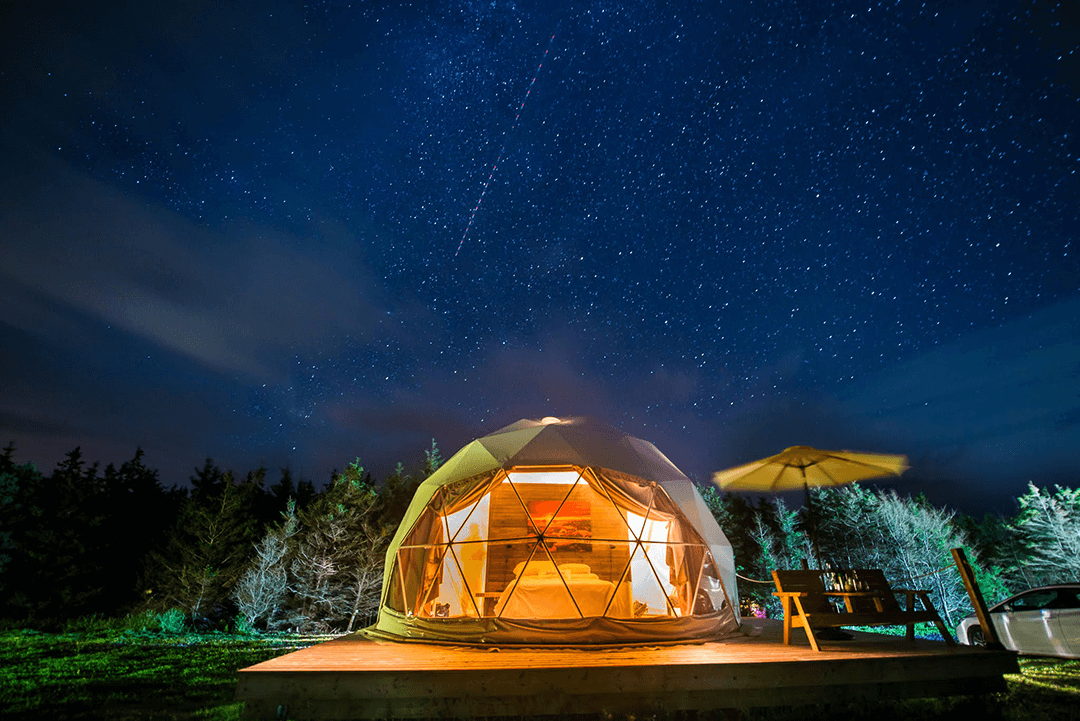 F: How long have you been hosting the guests in Archer's Edge? What is the feedback you receive?
SA: This is our second season and people are beyond excited and have the same feelings when they leave in fact the majority of our guests rebooks for the following season. We hoped that our domes would appeal to adventure seekers and outdoor enthusiasts, those who enjoy live local music, hikers, bikers and beach seekers, as we have several right around the corner.
F: Do you consider social media as an important medium of communication? Your profile is conducted with care and we love the attention you draw to it and the pictures you post.
SA: Social media has been our backbone for marketing and we will continue to spend our time focusing on sharing our guests' experiences in our domes at Archersedgeluxurycamping. When taking the pictures we try to capture the spirit of the Archer's Edge.
F: How do you rate the level of products and services offered by FDomes. Would you recommend them to others?
SA: I highly recommend FDomes, customer service and product are a 10/10!
Archer's Edge | Jadique, Canada
Website: www.archersedge.info/
Instagram: www.instagram.com/archersedgeluxurycamping/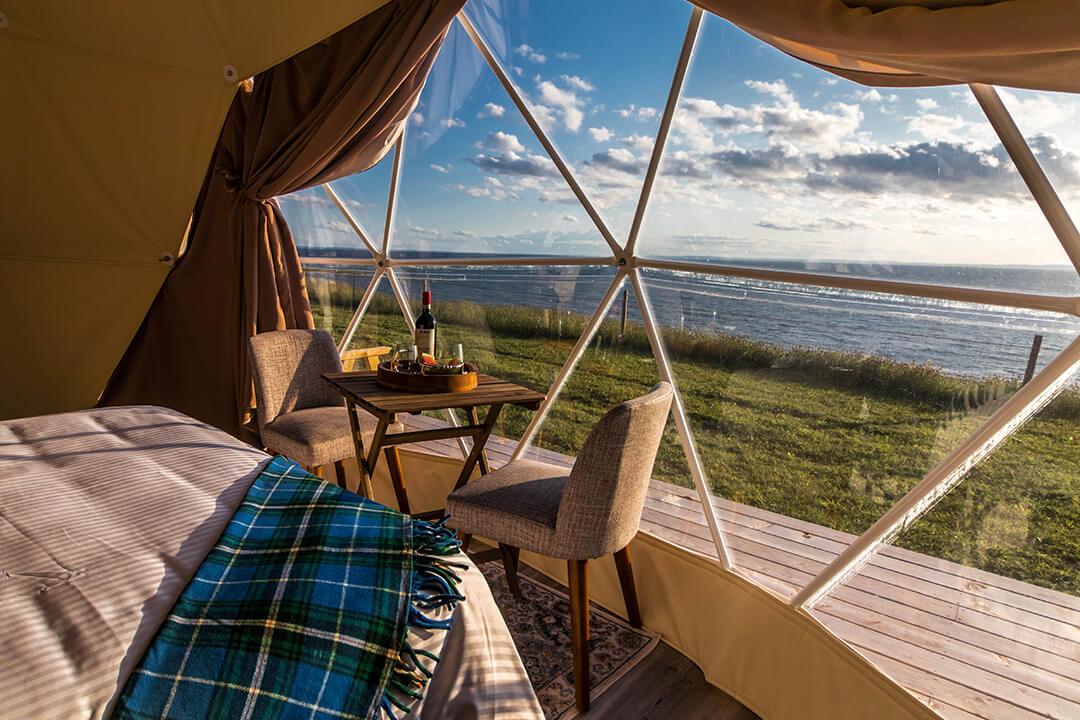 ---
Do you find this article interesting?
Read the case studies of other resorts powered by FDomes Glamping: