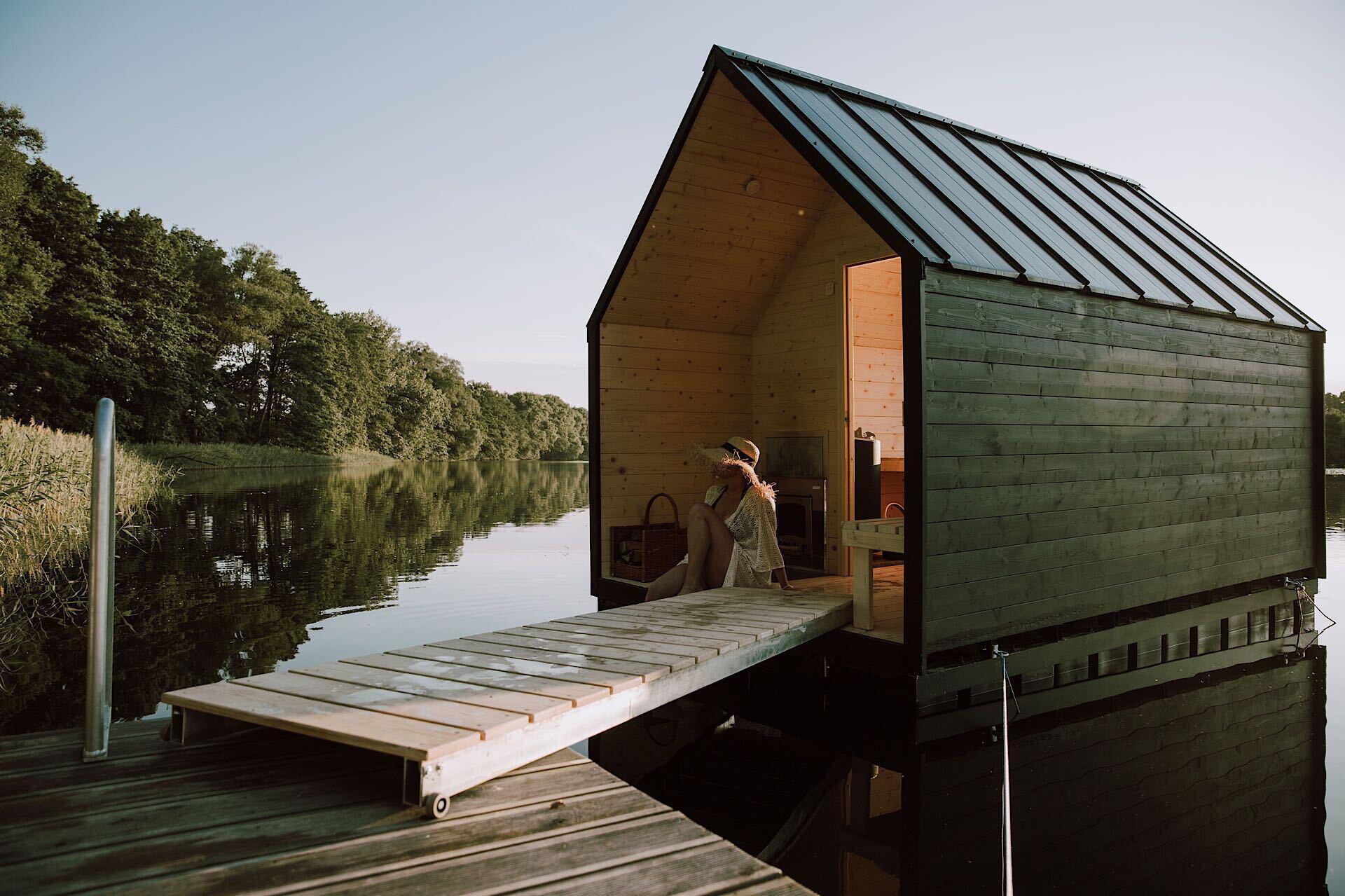 We have introduced a new, spectacular product to our offer. A modern sauna will make your resort even more luxurious! Do you want to know more about LAGO Sauna?
LAGO has been designed to take your glamping to a new level of luxury, regardless of whether you have:

a glamping resort,

a hotel,

a small Airbnb spot,

a private property.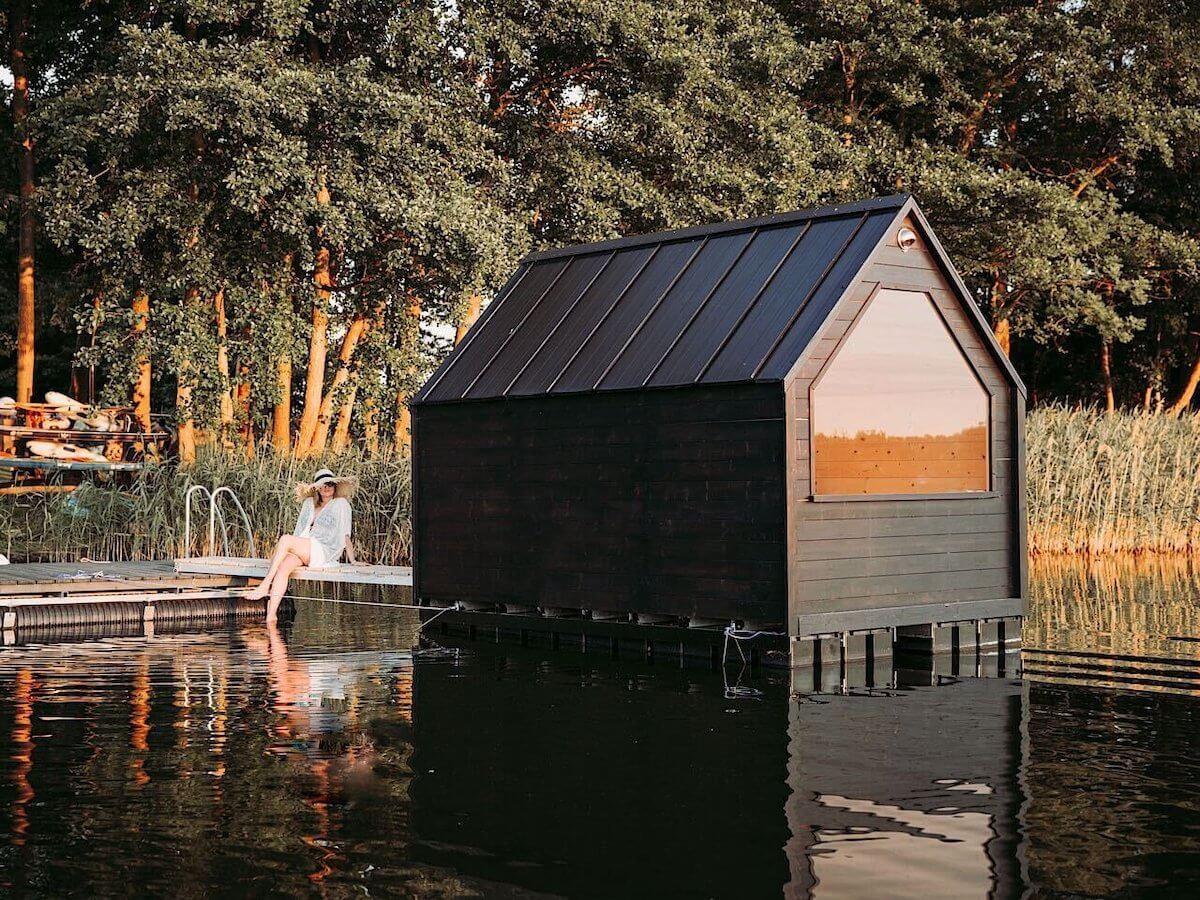 Choose your own LAGO
While creating LAGO, we wanted to address the needs of glamping owners, providing a unique Sauna in three different versions:
LAGO on Wheels – Can you imagine a journey with… a sauna? With LAGO, everything is possible. If you are a private owner, you can take your portable sauna wherever you want and travel the world with it. If you run a resort or a hotel, you can use the same sauna in different spots depending on your needs and ideas. This version is also a great pick if you have more than one resort or just want to immerse yourself in the nature of the most remote locations.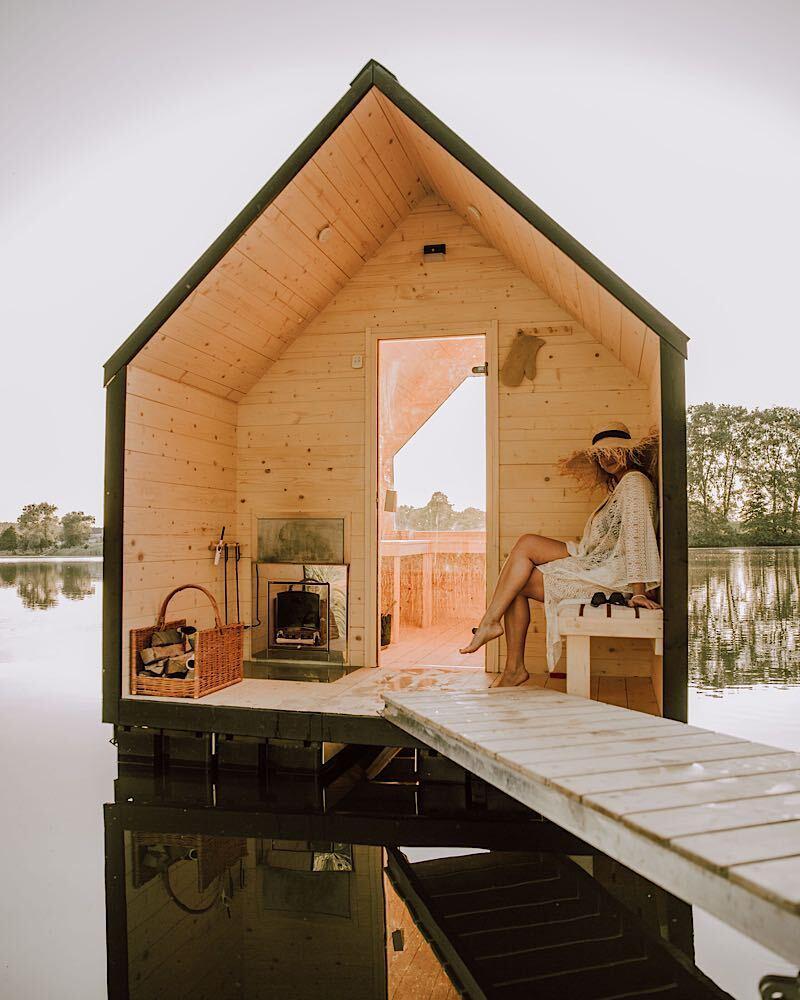 Floating LAGO – Providing your Guests with a unique experience is a real challenge, and we know it. However, thanks to the LAGO floating on the water, you will delight everyone! Sauna is an amenity you will find in most hotels, but a glamping resort with an on-water sauna is a complete novelty! Your Guests will be able to jump straight to the water, which takes the whole unique experience a step further.
Ground-Based LAGO – It's a standard version enabling you to add a pinch of luxury to your resort. The unique and modern LAGOdesign will undoubtedly delight everyone! Provide your Guests with a fantastic sauna experience and let them relax and enjoy nature's proximity even more.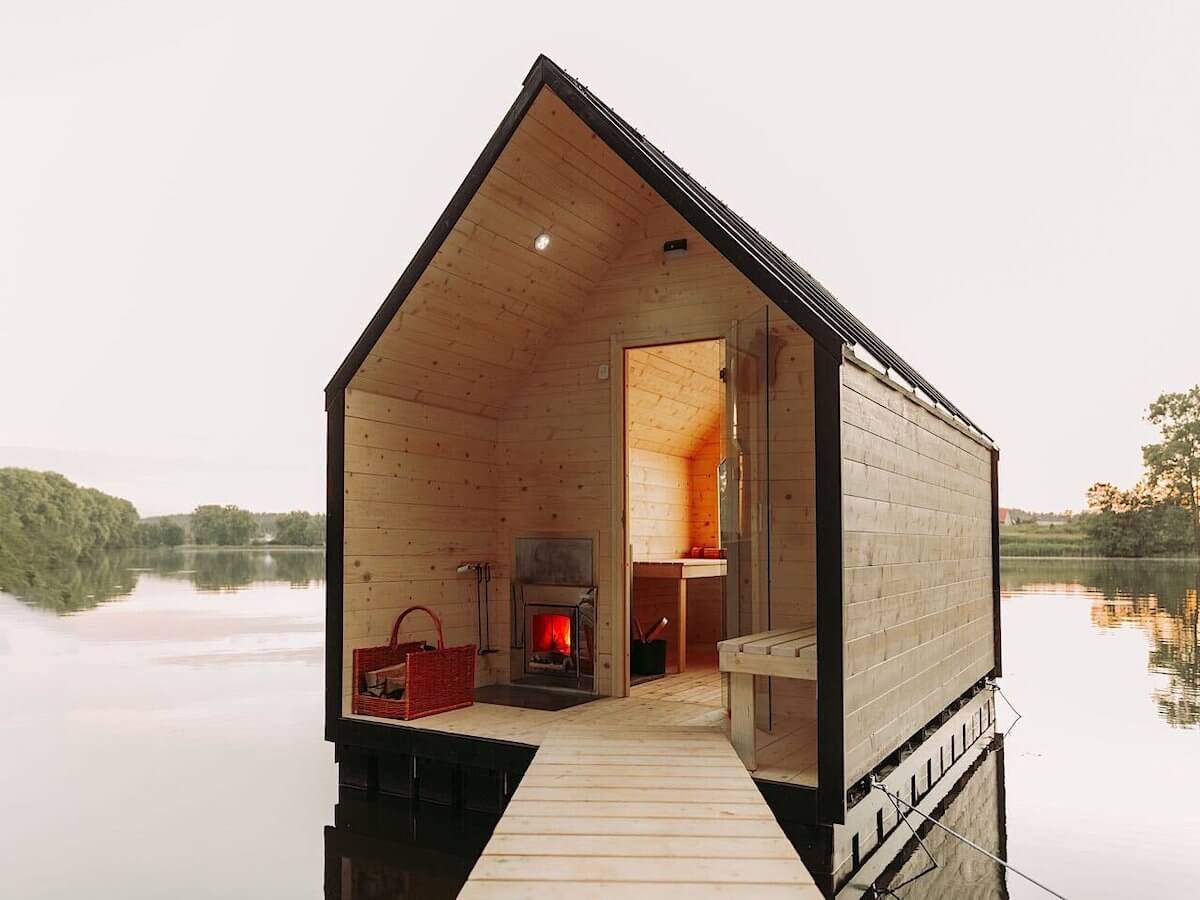 With LAGO, you can:

increase income per night at your resort,

diversify your business offer,

create a place filled with luxury that will delight your Guests,

use the sauna and relax whenever and wherever you want,
And many, many more… The options are endless!
The official LAGO Sauna launch will take place in September, but if you want to be ahead of others, contact our Sales Team and pre-order now!