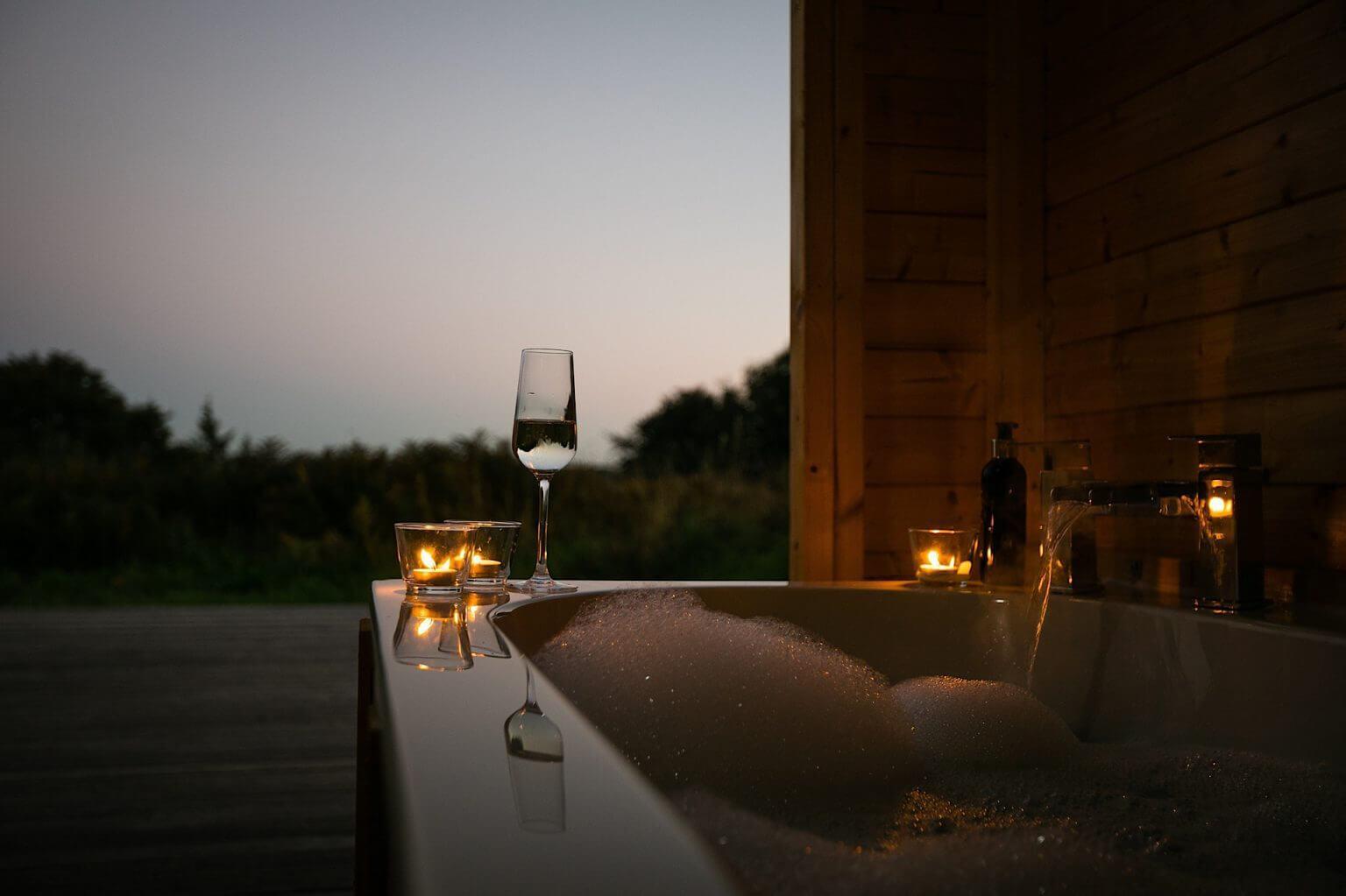 Perfect location, beautiful views, luxurious accommodation… But have you ever wondered how you can make your resort fancier and make your Guests keep on coming back?In today's post, we will tell you how to do it! Are you ready?
Let's say that you are a Guest…
What do you expect from the resort where you are staying? Which additional options would make you be over the moon? And now answer these questions and turn your answers into reality. After all, you are the owner of the glamping resort! That means you can go with the flow and create a unique place based on your dreams and goals.
We have prepared a list of additional facilities that might inspire you to bring your ideas into life: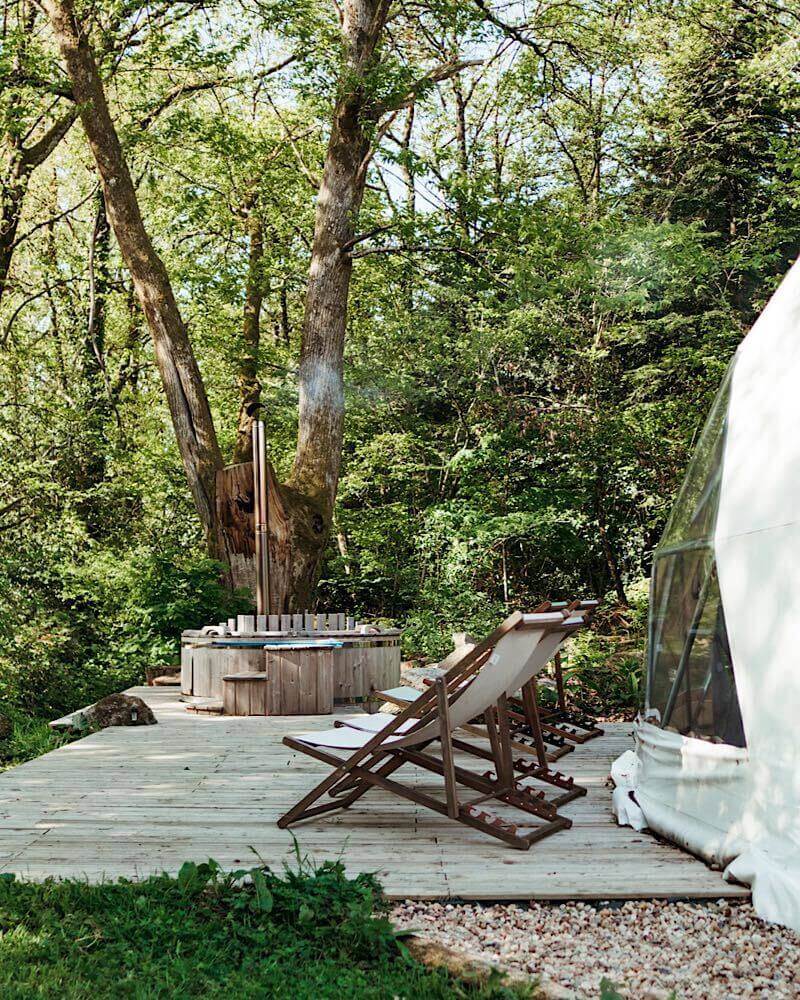 Hot Tub – A moment of rest and relaxation… This is exactly what your Guests dream about. Putting up a jacuzzi is the perfect addition to the accommodation you offer and significantly raises its standard.
Sauna – Sauna as an additional amenity in glamping resorts is quite a frequent choice. There are many health benefits from using it, which include detoxification, accelerated metabolism, and even weight loss! This option will surely charm all Guests who care about their health or simply like this type of SPA-like attractions.
Swimming Pool – Do we have to write why a swimming pool is a perfect investment? It is the basis of most 5-star luxury resorts. Guests love this type of additional facilities. How relaxing is coming back to a resort after a long day of hiking and enjoying a refreshing swim and/ora drink by the pool 😉
Outdoor Shower – Sounds interesting and unusual? That's what it is all about! Placing a shower outside, close to nature, is an idea that will surely be noticed by all of Guests. Nowadays, people are looking for new, alternative solutions. This is a perfect example of it!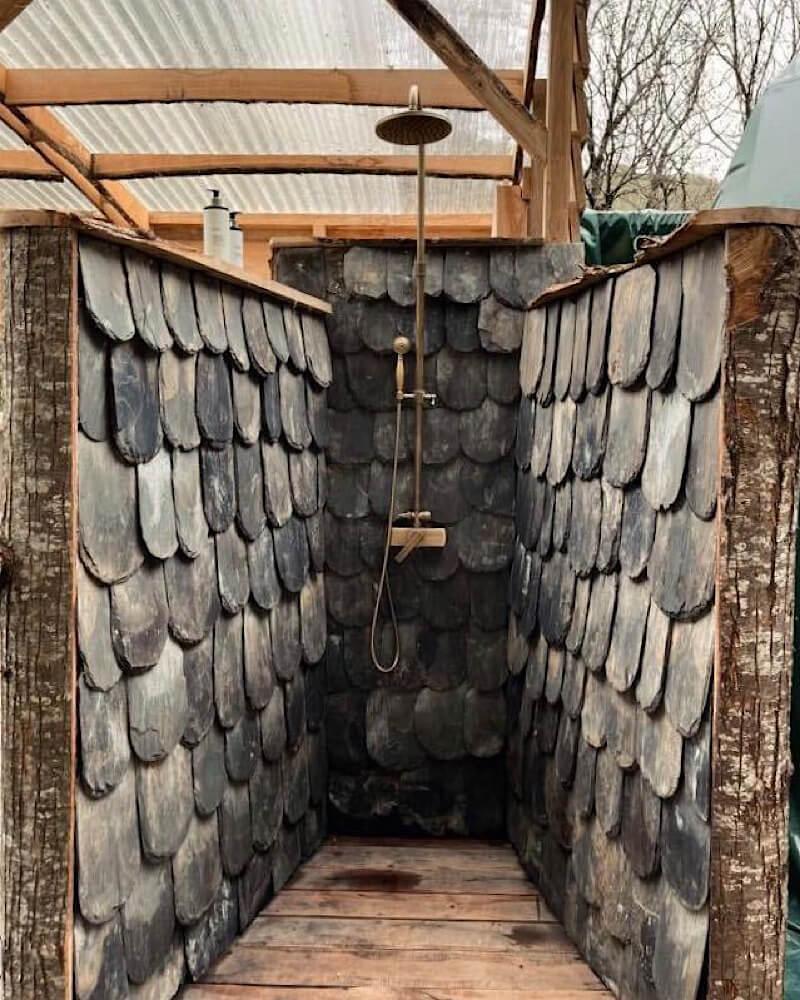 Outdoor kitchen – As with the previous option, when you place a kitchen outside, you will provide your Guests with a unique opportunity to connect with nature and cook in an unusual environment. You may consider a wood-burning stove for a home-made pizza or a wood-fired kitchen to keep it old-fashioned.
As you can see there are many options when it comes to the amenities that will raise the standard of your glamping resort. The list is opened and the possibilities are endless! Choose something that suits you best or just let this post inspire you to search for some unique facilities and attractions suitable for your resort. Your Guests will surely appreciate it! Promise!