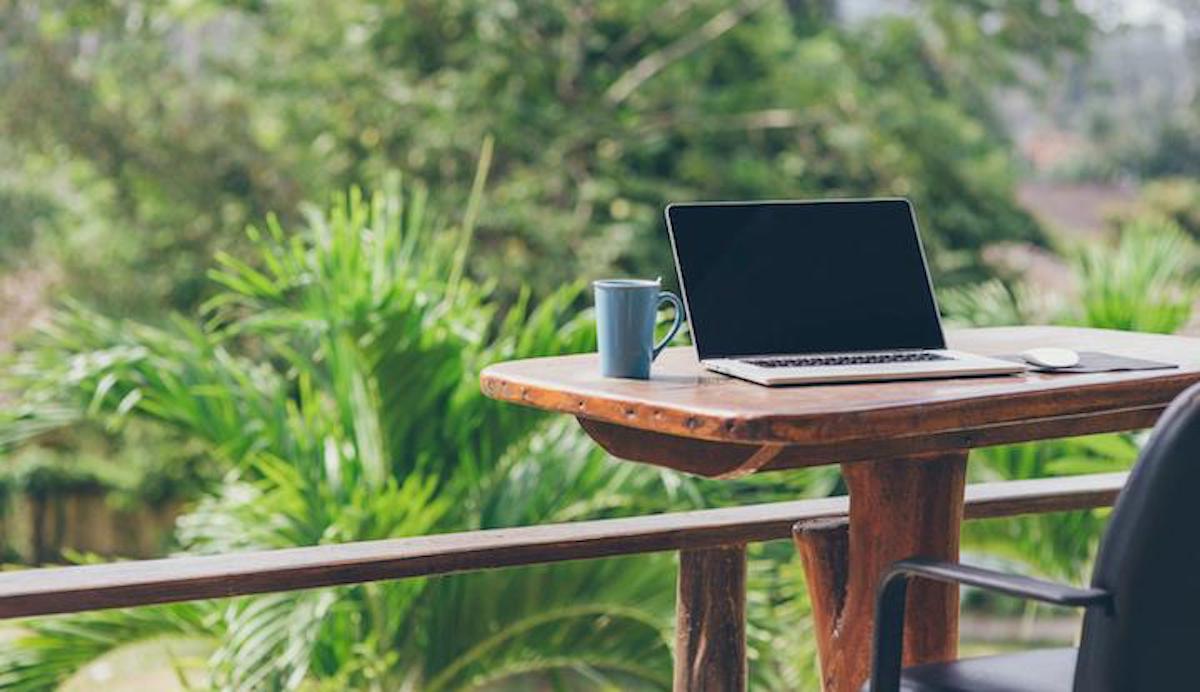 Starting your own glamping business? Curious to know how to start profiting from a luxury space to camp? Guess what. With FDomes geodesic dome kits you can easily start within just 21 days! This checklist shares with you everything we have learned about setting up glamping business from scratch, even if you don't have much time or money, or lack inspiration. Let's get to it!
Glamping business is a fabulous way of earning money through renting out luxury tents.
No matter if you want it to become your new full-time job or just a side business to land you extra income, here you will find a step-by-step checklist on how to convert your land into a glamping site in less than a month using easy-to-set geodesic domes.
Please remember, though, that each country has its own laws and set of criteria covering planning permissions. It's good to contact your local authority and apply for any permissions you might need well in advance, so that when the geodesic dome kits arrive at your location, you will have all other things sorted and ready to go.
Let's get started then!
DAY 1: Buy 2-3 luxury glamping dome kits
To buy geodesic domes for your new glamping resort, go to online shop and configure your order. Choose the right dome size that will be suitable for your clients' needs. Each unit has a floor area between 20 sqm to 75 sqm so depending on the size of your guest group, you need to choose the right size of the dome.
The next step will be adding the plug-and-play Interior Modules. By choosing the bedroom, bathroom, kitchen and loft bed options, you will be ready to set up your glamping domes to welcome guests in a matter of 2-3 days. Lastly, choose the right accessories: stove, chimney, insulation panels, solar-powered fan system, etc. Then simply complete the order. The domes will be shipped to your location in approximately 6-8 weeks' time, so you will have enough time for other preparations.
DAY 2: Plan the infrastructure
Once your geodesic dome kits are on their way and your location is sorted, sketch out the services and facilities that you will offer. Plan and arrange field kitchen, toilets, bathrooms, onsite facilities (if any): reception area, laundry room, game room, hot tub, swimming pool, etc.
DAY 3: Create a site checklist
Besides the
geodesic dome

, you will also need other items.
It is a good idea to make a detailed list and start organizing all the items that are necessary for creating the actual glamping site. This includes: electrical installation, waste disposal facilities, fire safety, gas storage, sanitary facilities and glamping amenities including furniture, lighting and heating.
Or get one here (free PDF version).
DAY 4-5: Apply for permissions
Contact your local authority and apply for any planning permissions you might need in order to start setting up your glamping business. Permissions are sometimes required but when you consider using semi-permanent tents for your accommodations, the paperwork should be much lighter than in the case of permanent geodesic dome structures. Please remember, though, that although we have taken into consideration all the feedback we have received from the authorities, each country may review the site using a different set of criteria. These may include: the type of accommodation, your location, road accessibility, traffic flow, topography, the economy size of the site, impact on infrastructure, etc.
Apply for a site license. It will depend on the number and type of the geodesic dome units, spacing between the units, washing and sanitary facilities, drainage, water and waste systems, gas storage and fire safety, access roads and footpaths, and electrical installations. You must have planning permission for the luxury glamping campsite before you apply for a license.
DAY 6-9: Add a special G factor
You already have one advantage: your unique geodesic dome structures with all the glamping accessories are on their way. Also, you may have your land in a fabulous location. If you feel like there are some other choices to be made in terms of adding a unique flavor to your glamping site, think about upscale services, attractive discounts, exotic cuisine, spa/yoga treatments, side events or festivals, etc. Start organizing them. Also, purchase all necessary high-end furnishing and amenities for your accommodations: a comfortable bed, candles, lamps, rug (see previous checklist).
DAY 10: Promote your glamping site
As soon as you place your order and the geodesic dome kits are being made for you, start spreading the word!
Let people hear that you are setting up a unique glamping site and make them an offer they can't refuse. Open a dedicated website for your business. Create and distribute leaflets (if you choose FDomes, we can help you out and send you our free promotional templates with lovely graphics, just give us a shout). Create accounts and make good use of online listing sites such as Glamping Hub, Booking, Airbnb. Promote your site on social media (Facebook, Twitter, LinkedIn, Pinterest, Instagram) and camping/lifestyle websites. Launch a Google Adwords campaign.
DAY 14-21: Set up a glamping site
Assemble all the geodesic dome structures on platforms and onsite facilities. Add furnishing, insulation and heating. Install electricity, waste disposal units, fire safety, gas storage and sanitary facilities. (see checklist).
And voila! You are ready to welcome your first glamping guests!
Please use this checklist as a guidebook, not a rule book.
Don't forget to report back on your success!
And if you need some glamping inspiration, check our Clients portfolio.