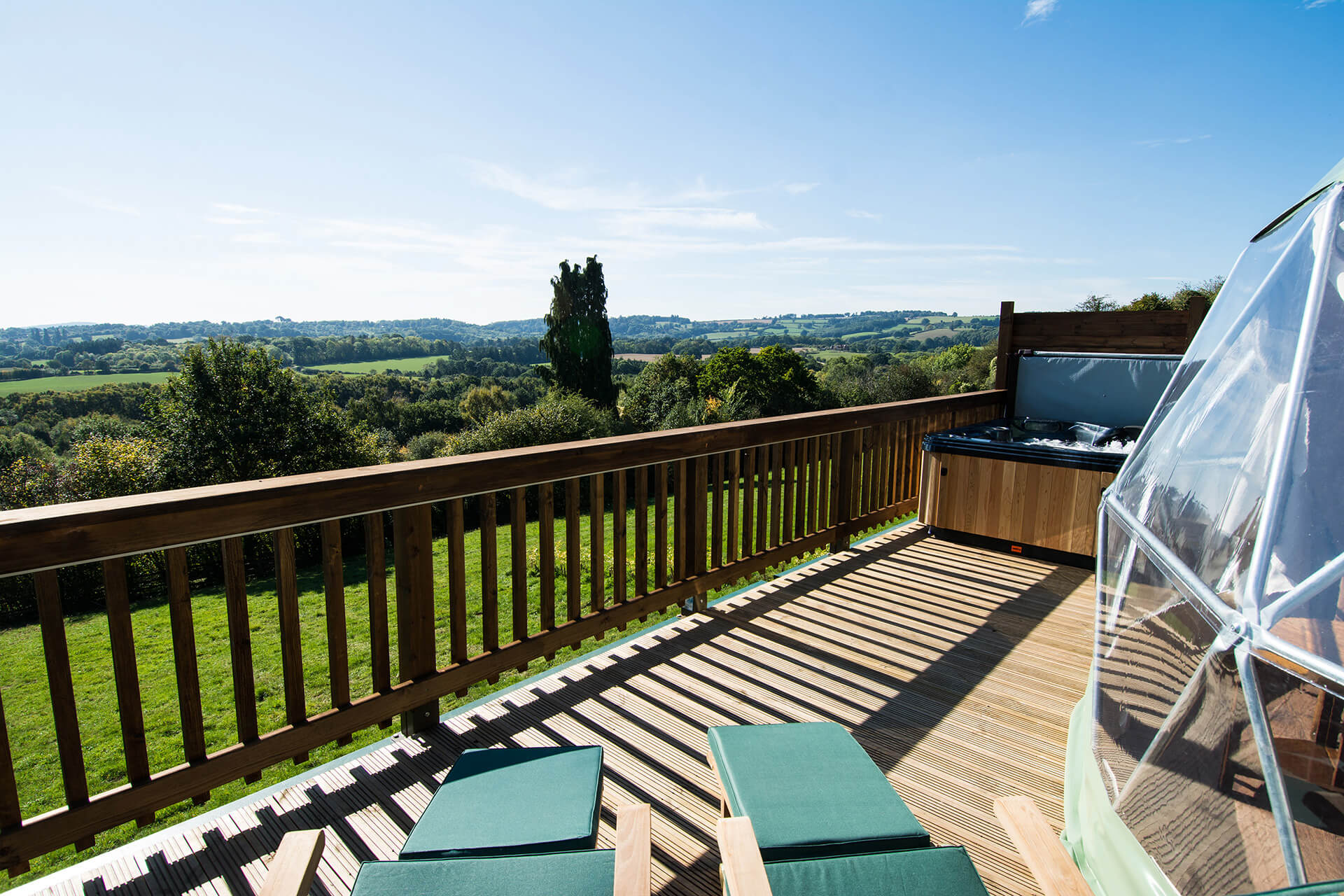 In a series of interviews with owners and managers of glamping sites, today we are happy to share a chat with James Hutchings. James and Fiona are the owners of Redhill Holidays in Whitbourne, England. The resort is a stunning place, successful business and a winner of Channel 4's 'Four In A Bed' program.
FDomes: How have you come up with the idea of setting up a glamping resort?
Redhill Holidays: Fiona and I were originally looking to buy a property with holiday lets but we couldn't find anything that was quite right. Then we came across Redhill which was a 6-acre property with stunning views across the Herefordshire countryside which is some of the UK's most breathtaking, unspoilt scenery. What a perfect place to create our own resort rather than try to find something readymade.
F: Why have you decided on geodesic domes?
RH: We went to the glamping show at Stoneleigh in Warwickshire to see the various glamping units on offer, we also spent hours trawling the internet to make the right decision on which glamping unit would be perfect for the resort we were creating. The view was the most important aspect so we wanted a unit which would show off the panoramic views. We also wanted to create a unique environment so choices of interior to create a peaceful relaxing ambiance was important. Finally, we wanted a unit which could allow an all year round comfort so we wanted a log burner which could be used safely to create a romantic atmosphere on those cold nights.

F: What do your Guests love the most about Redhill Holidays?
RH: Our guests' feedback has been instrumental in creating and developing Redhill to what it is today. The Guests like the privacy, the peace and tranquility but above all the ability to spend quality time together. They like to be left alone but someone is always on hand, if required, to help with the little issues and queries that will always come up. They enjoy the feel of the great outdoors but without losing the luxury that a 5-star hotel can offer.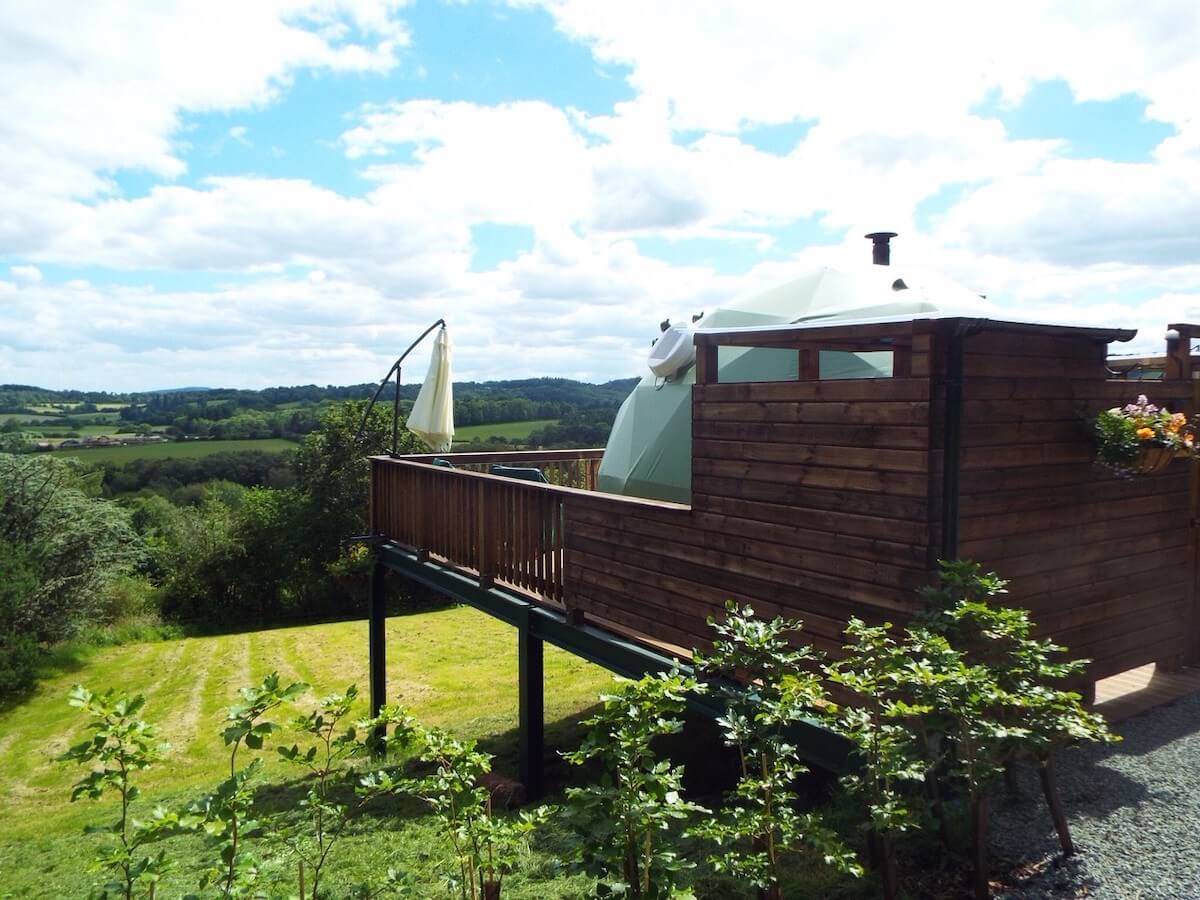 F: What activities are offered to the Guests of your resort?
RH: Activities at Redhill are all couple related. The top of the list is a relaxing time in the hot tub while you take in the breathtaking scenery. Local walks of varying degrees of effort are all documented and available. In pod massage treatments are offered by a local company. Foraging excursions are also done by a local company. There are mountain bikes, a boules court, a tennis court and a mini croquet lawn, all games enjoyed by couples. For the wet days there are board games which can be taken back to the dome and played in front of your own log fire.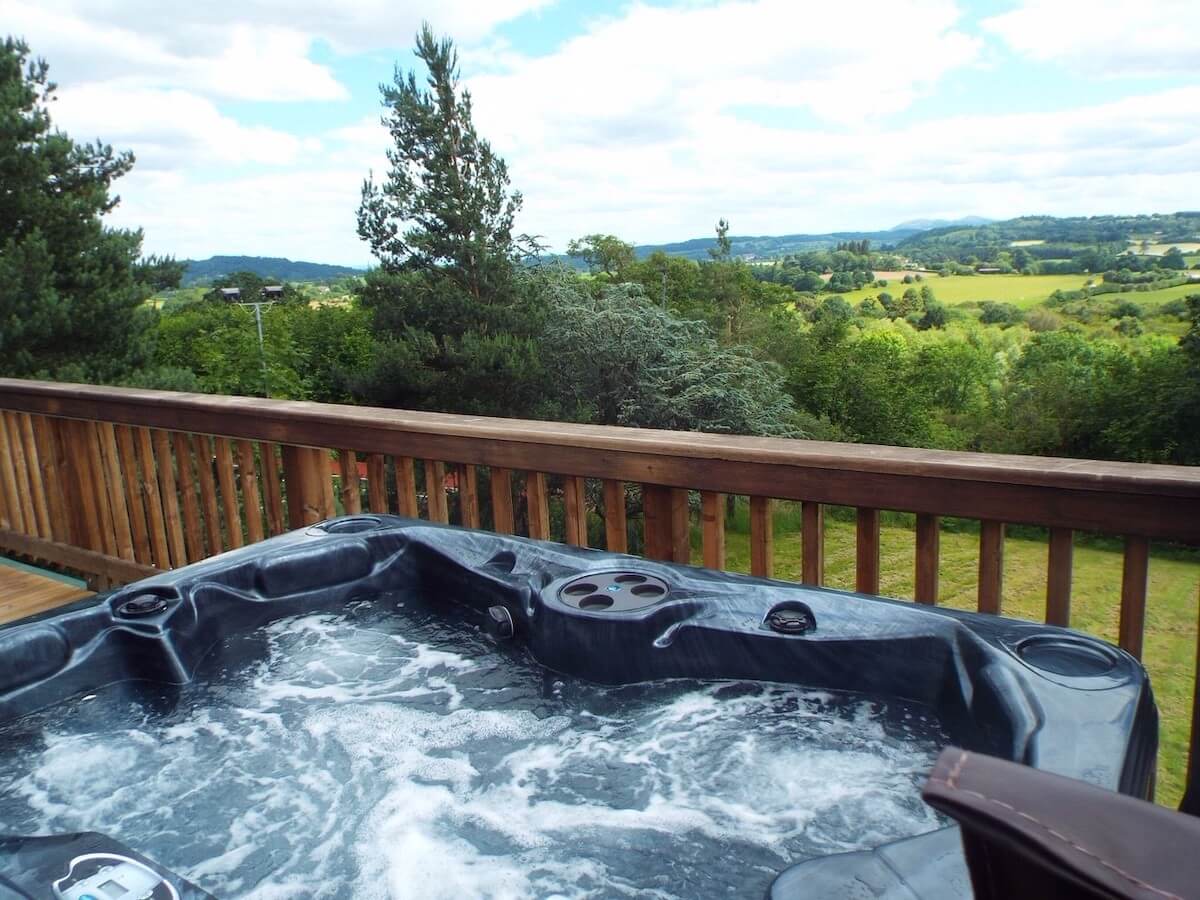 F: Why have you decided to create a glamping resort for adults only? Would you say there is a demand for such places?
RH: We went for adults only because we believe that when a couple wants to getaway and truly relax in each other's company they don't want to hear the noise of children and pets they just want to listen to the sound of nature which is a truly magical sound when you are totally immersed in it. Listening to owls hooting at night while you recline in a hot tub with your favorite tipple is just a wonderful place to be. Stargazing on a clear night is just mind-blowing. These are memorable moments that we believe should not be disturbed.
F: How do you rate the level of products and services offered by FDomes. Would you recommend them to others?
RH: The FDomes product has proved to be the perfect choice. Guests love the environment they create and always remark on how spacious they are. The company is always willing and able to help and the service is second to none. Deliveries are quick and the quality of the goods and packaging is first class. I wouldn't hesitate to recommend FDomes to anyone who is thinking of setting up a Glamping business.
Redhill Holidays | Whitbourne, United Kingdom
Website: www.redhillholidays.co.uk/
Instagram: www.instagram.com/redhillholidays/
---
Do you find this article interesting?
Read the case studies of other resorts powered by FDomes Glamping: