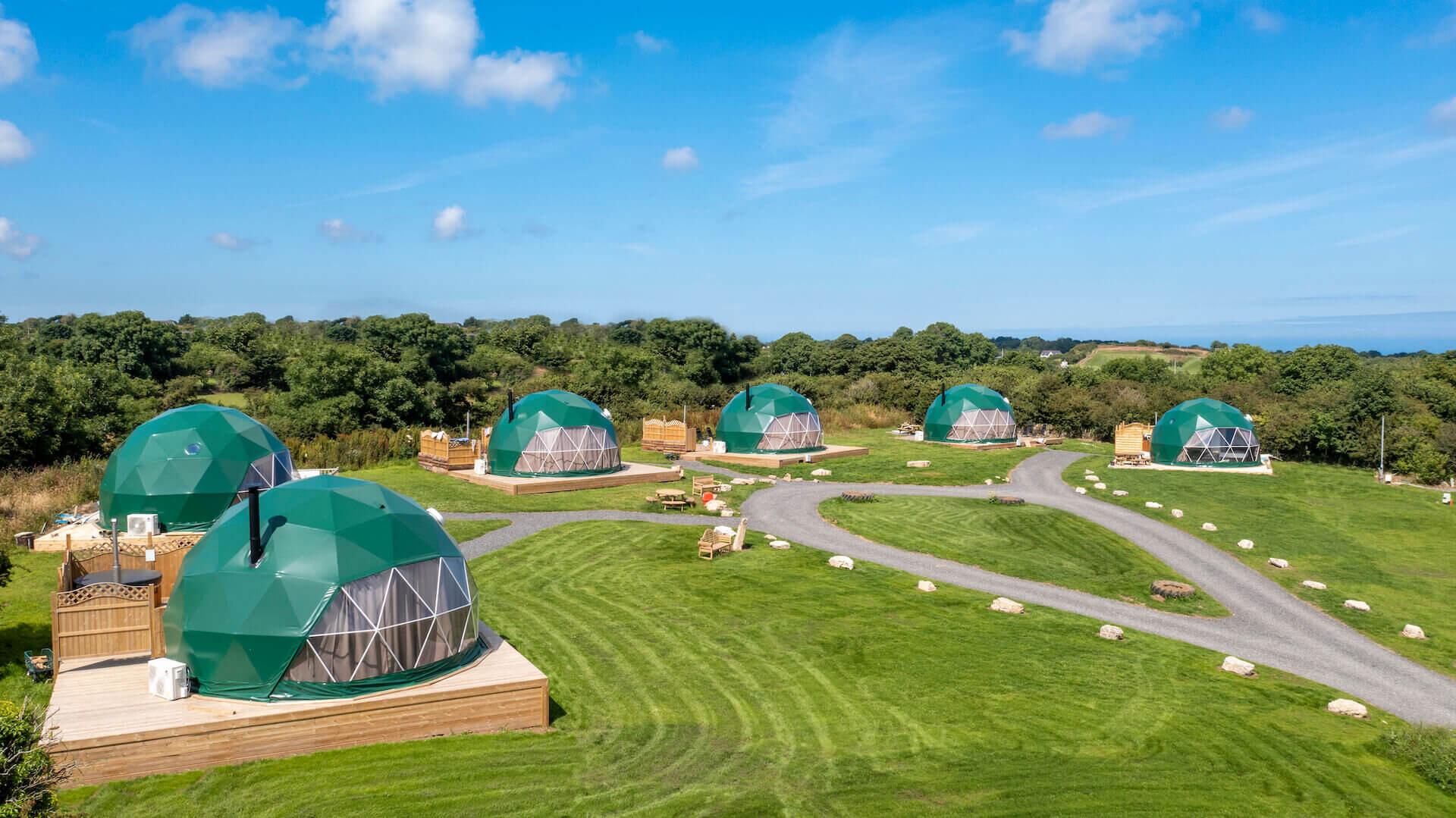 How to invest in glamping? Is setting up a glamping business worth considering? Read the article to find out about the great potential of glamping investments!
1. Invest with peace of mind and minimum risk
FDomes Glamping are designed with self-assembly in mind. It also means that you can easily build up and dismantle the structures on your own and move effortlessly to another location (e.g. when you see better business prospects on another site). If you don't want to assemble the domes yourself, any local crew will be able to help you using our manuals. You can keep the domes up all year round, and there is no need to take them down off-season, even if they are unoccupied. The domes are also easy maintenance – power-wash them once a few months to keep the domes clean. Thanks to an expected lifespan of 15 years and up to 5 years warranty on dome components, you can be 100% sure the investment is wise and risk-free.
2. Expand your hospitality business to reach a new group of Guests
Glamping attracts new types of customers, including those who like the idea of staying outdoors but don't want to give up the comforts. According to a KOA report on camping trends, nearly all Millennials and Gen X'ers (93%) wanted to try this new type of unique accommodation in 2019. If your target group so far has been families with children, there is no need to change the profile of your business entirely. If your goal is to attract more couples or remote workers interested in workcation spots, the solution is to invest in the glamping domes. To provide the best hospitality services to your guests, make sure to place the domes in the secluded part of your land to avoid communication noise.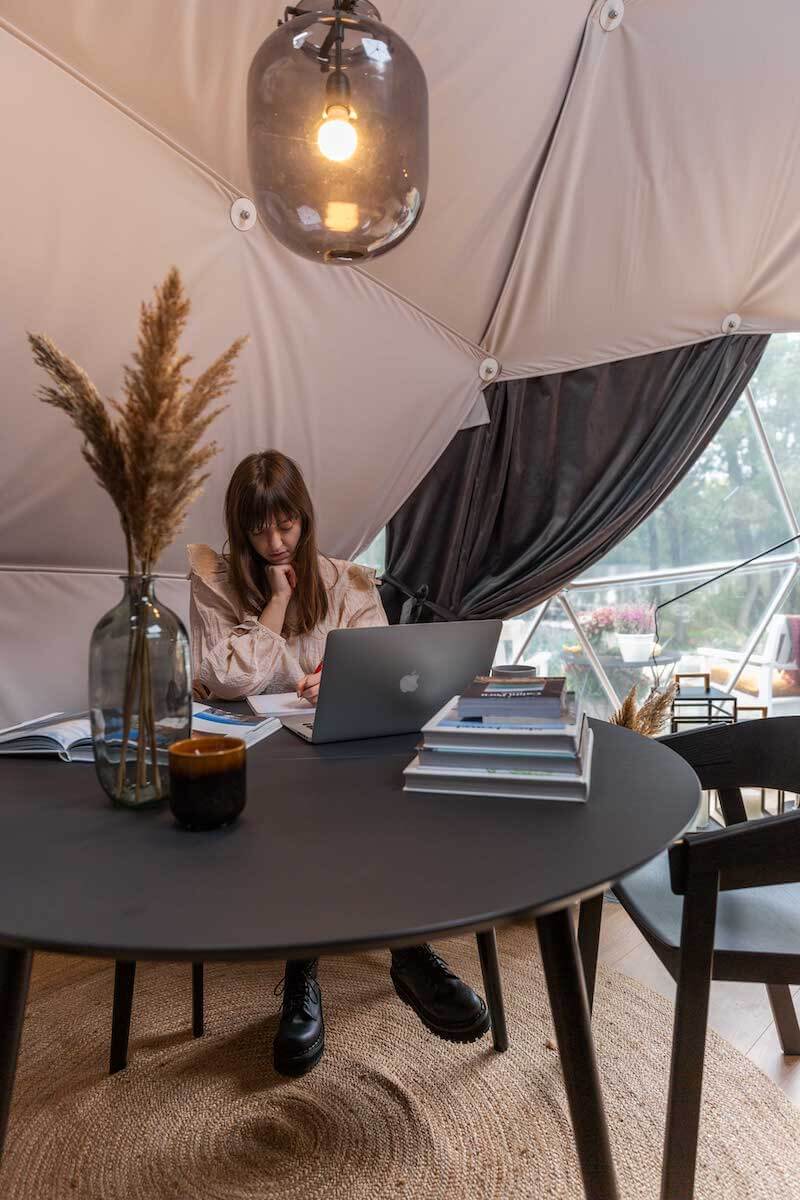 The key to success, in this case,
is to make sure all your guests feel comfortable and unbothered!
3. Achieve higher income per night
Well equipped glamping domes have one of the highest prices per night among all types of outdoor accommodation. Usually, the geodesic domes also provide higher standards than traditional camping cabins or yurts because of the high-quality materials, eye-catching interior design and modern amenities. Sleeping in the geodesic dome is a unique experience, and tourists are willing to pay more to try it.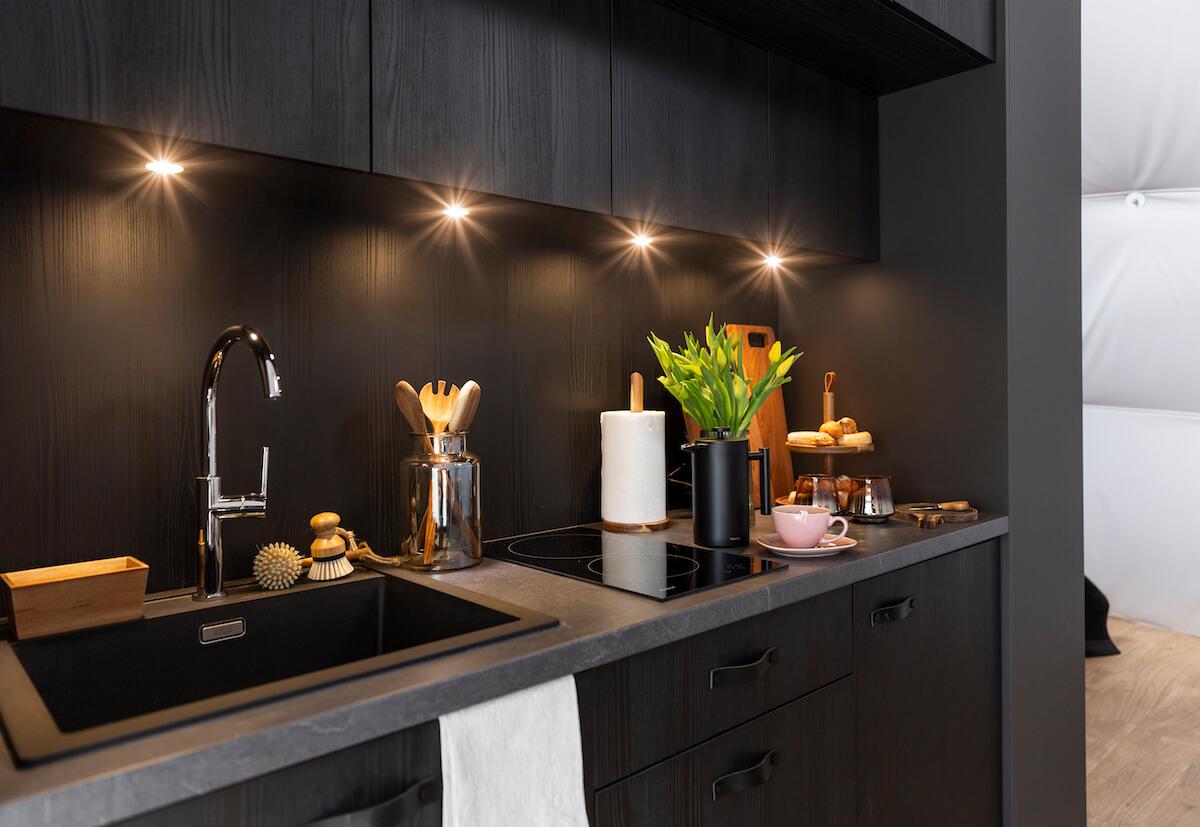 4.

Extend your season or operate all year round in any climate and any weather

FDomes structures are 100% weatherproof and well insulated. Our glamping tents offer exceptionally low thermal transmittance (U-Value) of 0.25 W/m²K (walls & ceiling), resulting in minimum running costs of heating and air-conditioning. With the high interest in the unique glamping resorts among travelers and the possibility to operate all year round, the return on investment (ROI) can be even faster.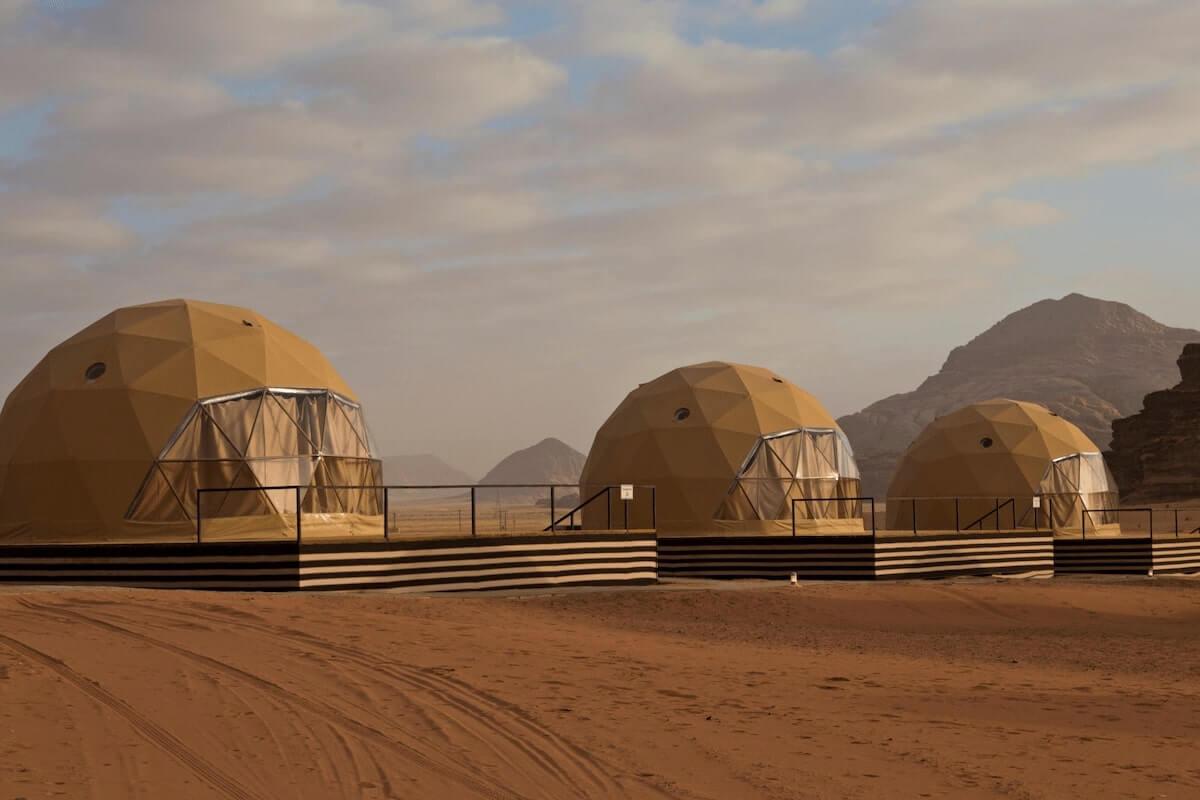 5. Become a glamping leader in your region
Offer unique accommodation before your guests choose to go glamping at another resort. "People are much more willing to choose glamping over camping and even hotels if the option is available. It's just not an option in a lot of destinations yet. Weekend getaways and experiential travel vacations that are easily accessible is a huge opportunity" – Ryan Hutchings, General Manager of glamping.com. Enter the industry while the glamping trend is thriving to make it even more profitable for you. The sooner you realize the investment potential of the glamping industry and start your own glamping business, the stronger your position on the market will be!
6. Get 100% Return On Investment within one season
In 2017 our Customers reported on average revenues of 22.000 – 32.000 EUR per dome unit. Many of our customers achieve complete ROI within the first season of running the business! Moreover, many clients choose lease financing* to maximise the investment potential. It allows them to purchase multiple dome structures and expect significant earnings in the coming years.
(*lease financing may not be available in all countries).
7. Build anywhere, use unused land
Assemble our geodesic domes in places where building traditional constructions is impossible. FDomes Glamping has been engineered and TÜV Certified to withstand violent winds exceeding 11 Beaufort (117 km/h). We offer a Heavy Duty version designed for 200 km/h wind loads (hurricane force) for sites prone to extreme sustained wind speeds or heavy snowfalls. FDomes products comply with existing EU & US structural safety norms & regulations. All raw materials used for production are certified for fire-retardancy and sourced from industry-leading European suppliers.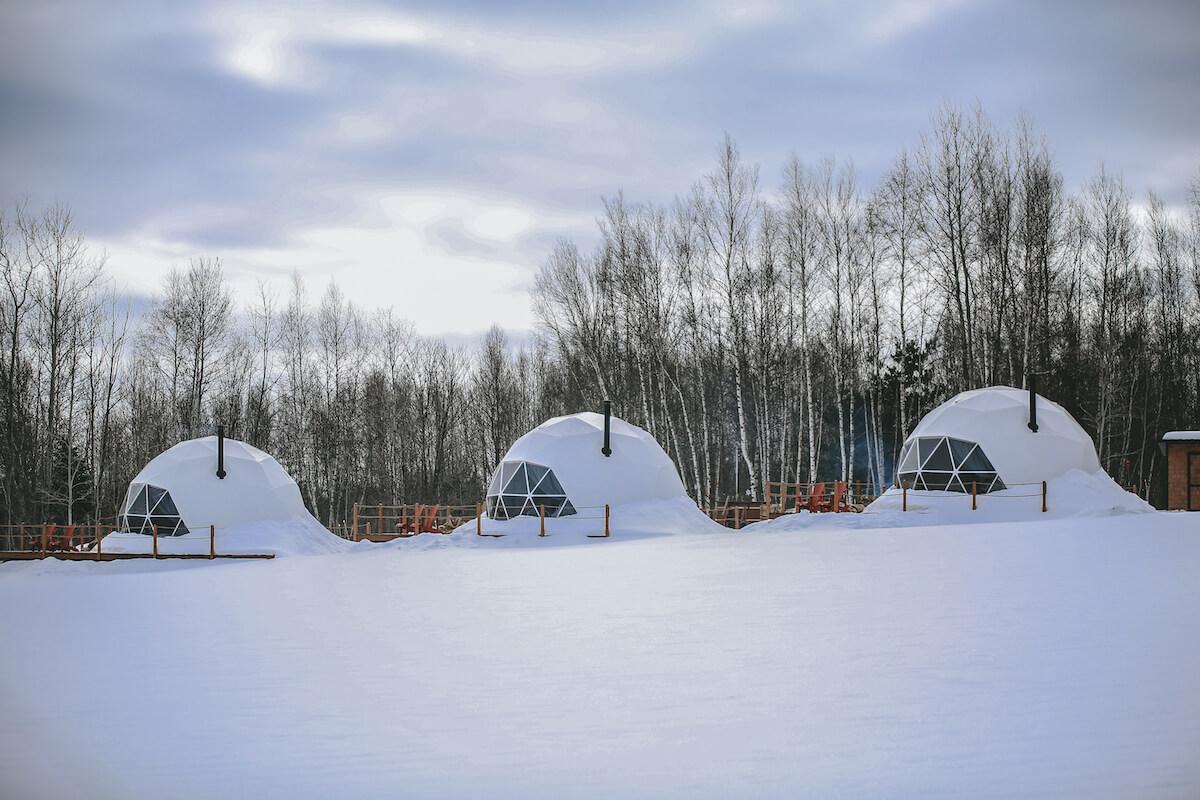 8. Add the "Wow factor" to your camping site
Because of their unconventional shape and unique, airy interiors, geodesic domes stand out among other types of tents and outdoor accommodation. They are also very "Instagrammable", meaning that your guests will surely be eager to promote your camping site on social media showing their stay at your glamping stop. On top of that, FDomes quirky look generates frequent attention from international media. Many of our customers' projects were featured in national and international publications incl. Lonely Planet, Forbes, Bloomberg, Wallpaper Magazine, Business Insider, The Guardian, UK's Channel 4, and many more.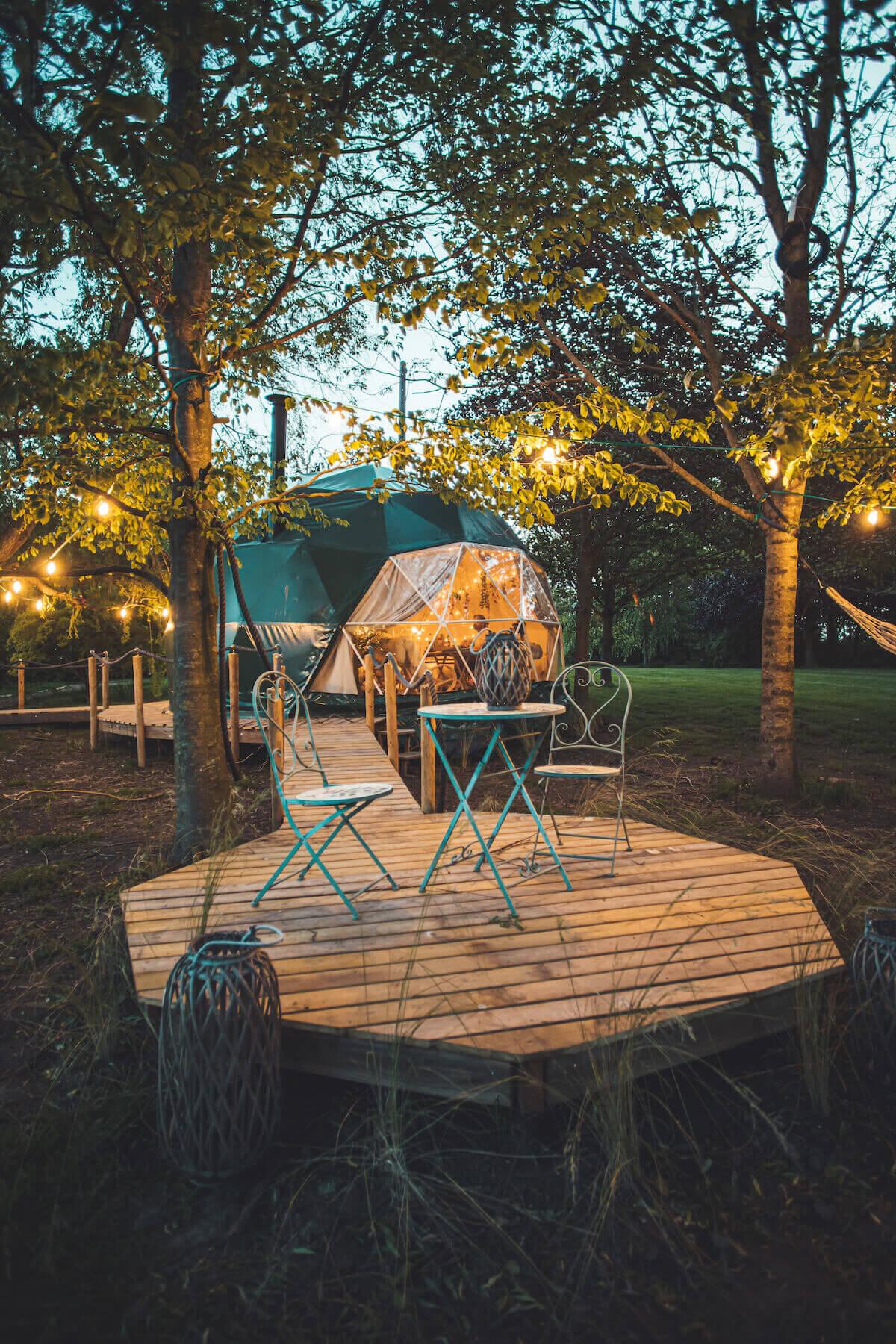 9. Create an event venue using our bigger domes and diversify your business
Glamping weddings, glamping corporate events, glamping Christmas parties, fitness training camps, yoga retreats… there are dozens of new opportunities for outdoor businesses to diversify their current business and attract new clients. Setting up one of bigger FDomes Glamping or FDomes Classic will allow you to create an on-site event area, restaurant, social area, common lounge space, bar, reception, and more. Talk to our experts to learn about the most suitable solution for your needs.