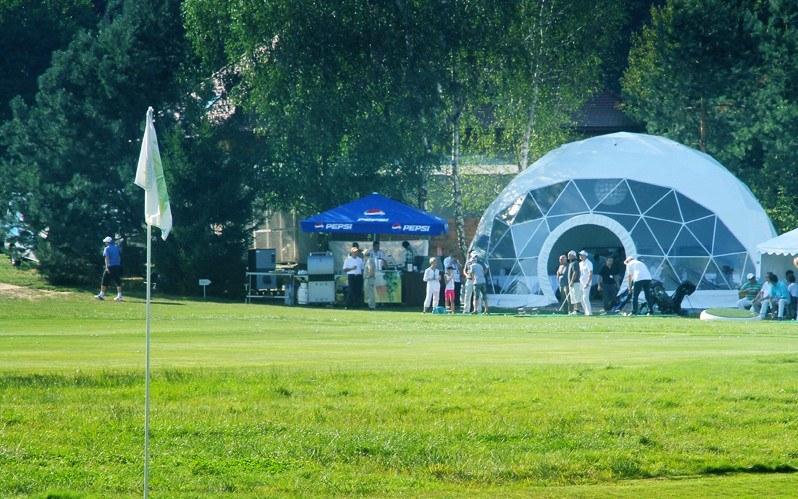 Seasonal character of many club houses raises concern over viability of permanent facilities which are expensive to build, generate year-round maintenance costs or as it often happens can not be build at all due to the building code restrictions in locations like beaches, parks and conserved areas.
Geodesic domes are structures of great aesthetical value. Impress club members and other users of your facilities with a unique hemispherical structure that resembles a ball but is not designed only with ball sports in mind. Use its unusual look to achieve a marketing edge and attract new members and sponsors.
FDomes are an attractive solution for owners of sport arenas, golf courses, racetracks, ski resorts, marinas and other locations requiring additional facilities to function properly. They are also perfect for sport clubs with temporary or shared facilities where mobility or ability to expand club area has a high priority. They are great for organizers of large sport events that look for an attractive solution for VIP zones, press areas, referee booths, medical points or locker rooms. Number of applications is virtually unlimited.
Domes are great for owners of sport-oriented businesses like temporary rental points in places like beaches, boulevards or marinas, regardless if you are renting rollerblades, bicycles, surf boards, enduro motorcycles or ATVs. Storage of dismantled geodesic domes is easy. They do not take much space and because the struts are galvanized you do not have worry about the storage conditions either.