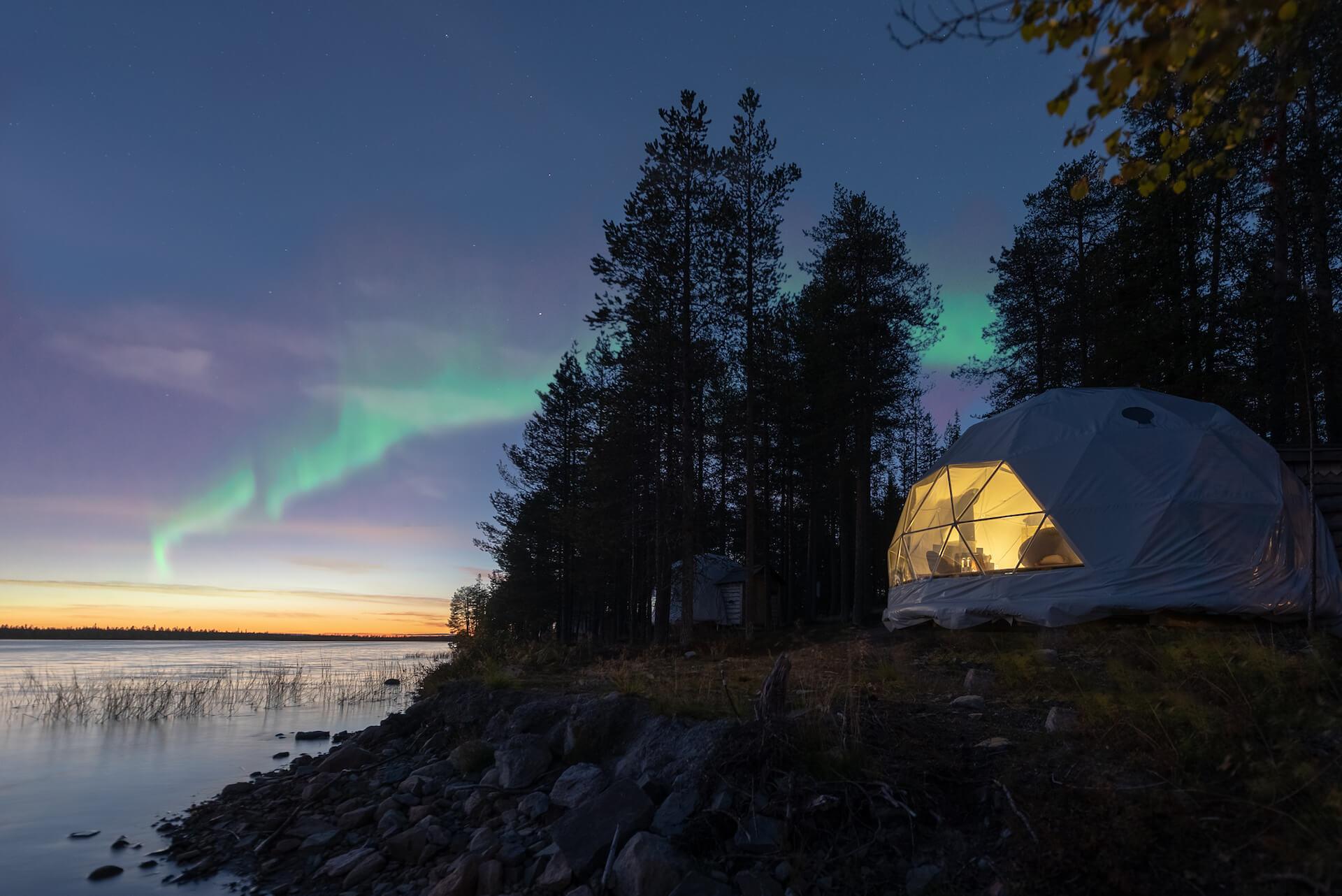 Our interview with Harriniva Hotels & Safaris talks over why folks at Finnish Lapland chose FDomes Glamping for their luxury camping site. See how geodesic domes worked for their business and why these chill-free tents proved great choice among guests.
FDomes: Why did you decide to go with the glamping business in the first place?
Harriniva: We wanted to offer and sell something new, unique and special (glamping) under the globally known brand combined with our 'Best In Wilderness' concept. We were also developing our Northern Lights products with the new idea and to come as a first place in Finland to be profiled to the Aurora Glamping place. Our Aurora Glamping made of geodesic domes is the first official glamping destination in Finland and Northern Scandinavia.
F: What type of glamping units do you offer?
H: Our glamping specialities in Torassieppi are the snow igloos in winter and the Aurora Domes all year round. Geodesic domes provide a chill-free view of Scandinavia's spectacular Northern Lights in winter and amazing midnight sun in summer time. In the summer you can experience the old times' Lappish life and stay overnight in traditional "laavu", "kota", "aitta" or "heinälato" huts, or you can stay in a peaceful cabin down in the wild.
Torassieppi is part of Harriniva Hotels & Safaris group, and it consists of cabin village, reindeer farm & museum, huskyfarm, Winter Village and Aurora Glamping. The original reindeer farm dates back to 1847. When in Torassieppi, you feel the spirit of nature and are part of the wilderness. This small destination offers accommodation in cabins, double rooms as well as camping and caravan places.
F: Why did you decide to choose domes for your glamping? And why F.Domes?
H: We investigated different kind of options for glamping and our challenge was to find a perfect solution, which would work in the summer, but also in winter. Here, in Finnish Lapland, it gets cold in winter and we have lots of snow. So, we did a little digging and found out about the domes and FDomes.
F: Do your guests have any preferences in terms of accommodation? Do they ask for specific glamping units?
H: Nowadays, people are looking for specific accommodation. The amount of enquiries we've been receiving about glamping has increased exponentially. Our guests are looking for something special and what they really want is to experience nature and wilderness with good facilities.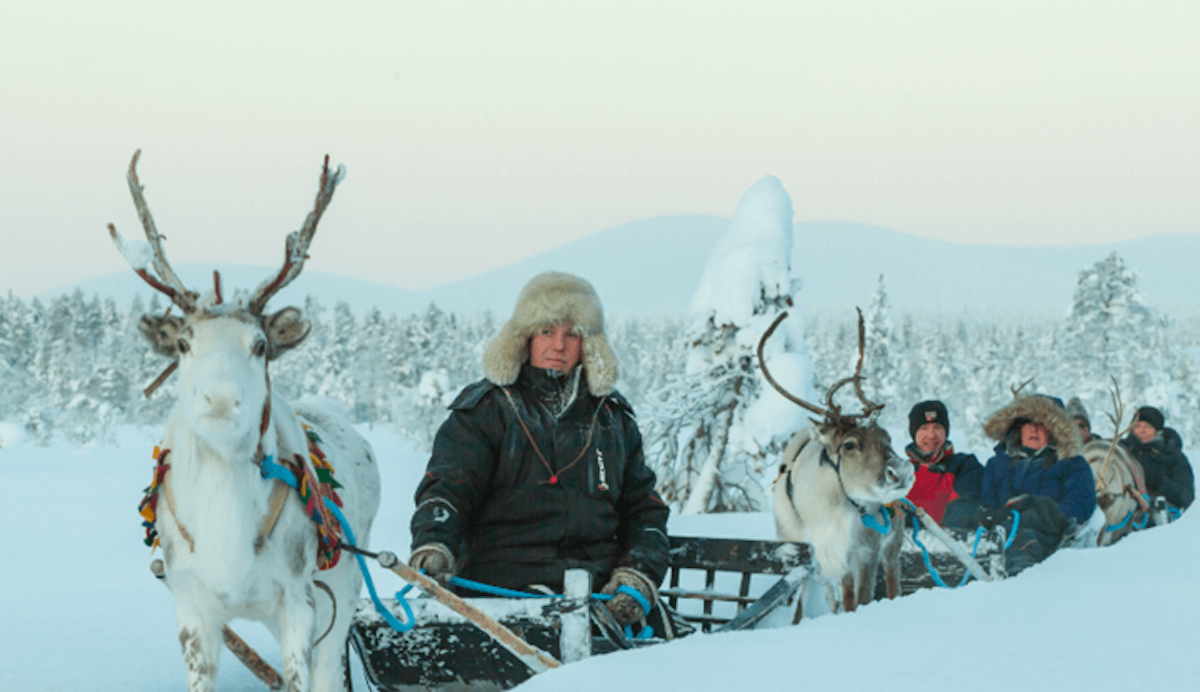 F: The location of your glamping site is pretty special due to aurora borealis. Apart from Northern Lights phenomenon, what other things guests appreciate most when glamping with you?
H: Our guests appreciate nature. Of course, the Northern Lights are the most remarkable phenomenon, but also snow, icy lake, polar night (when the sun does not rise). It's all about the arctic nature and sky, and all the things you can do in the outdoors, like husky safaris, reindeer safaris or snowmobile adventures. People come to us to experience nature and discover the wilderness, and that is easy in our safaris.
Aurora Domes are yet another lure: a comfortable way to spend the night in the wilderness, watching the show of lights from the comfort of own bed set next to a fireplace. The see-through side wall of the dome is directed towards the northern sky with a view over the Torasjärvilake. The scenery of the untouched Lappish wilderness is breathtaking even on cloudy nights!
F: FDomes are self-assembly kits. Did you find it difficult to assemble them at your site?
H: We did not have any difficulties.
F: The climate in your area is rather rough: heavy snow, low temperatures… How do the domes perform in such extreme conditions?
H: The domes are performing pretty well in our extreme conditions. To ensure maximum comfort for guests who are not used to make fire, we combined wood-burning stove (the one which was included in the FDomes package) with a pellet fire place to keep the domes warm even when the temperatures plummet to -30°C.
F: How does the investment in Glamping Domes influence your business? Was it worth the price?
H: Definitely, it was worth the price and good investment for us. We are getting a lot of requests now and new business because of the Aurora Domes. The only problem is, we do not have enough domes! 🙂
F: Would you recommend an FDome to your friends or other camping owners?
H: Yes, we are pleased to recommend FDomes!