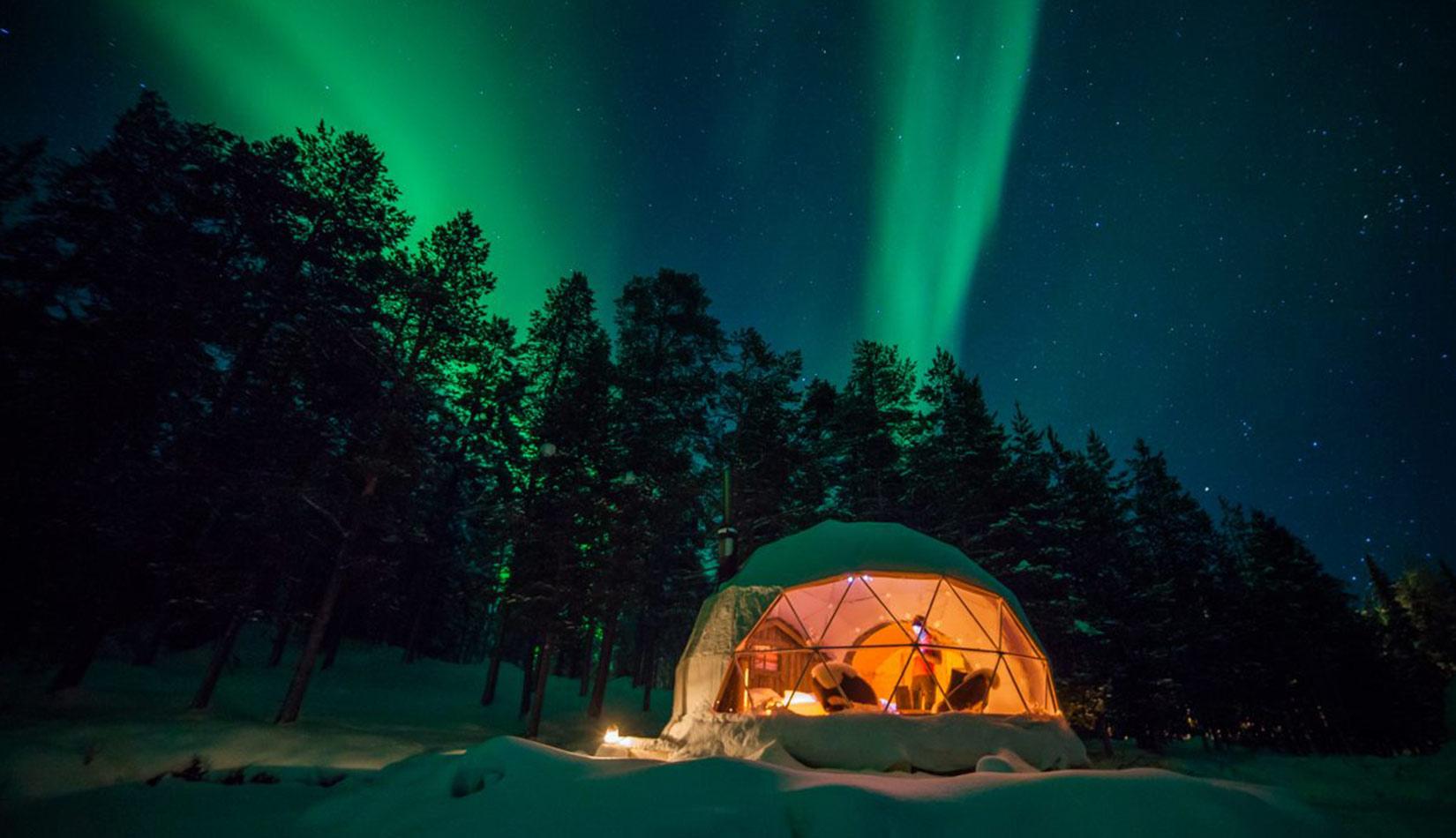 Glamping under the Northern Lights of Scandinavia has never been this amazing! Now guests can admire the Aurora Borealis from the comfort of their cozy glamping dome. Glamping 20 domes are situated by the cabin village of Torassieppi on the bank of lake Torassieppi. The transparent walls of the so-called Aurora Dome are facing north to insure the best possible view of the starlit sky and the ever elusive northern lights over the frozen lake.
Location: Finland
Product: FDomes Glamping 20
Igloo-shaped glamping domes in Finnish Lapland provide deluxe accommodation for two and are suitable for winter season. These snow-white apartments are equipped with comfortable beds, elegant furnishing and cozy reindeer-themed decor. Toilets, showers and sauna are within easy walking distance from the glamping units. Warm sensations are guaranteed with alum-air insulation and a stylish black wood-burning stove with flickering flames.
Along with other lodgings of Harriniva Aurora Glamping site, domes serve as the first official glamping destination in Finland and Northern Europe. Magical winter scenery and the the glowing green sky visible from the panoramic bay windows bring lasting memories and a unique glamping experience of nature and luxury.