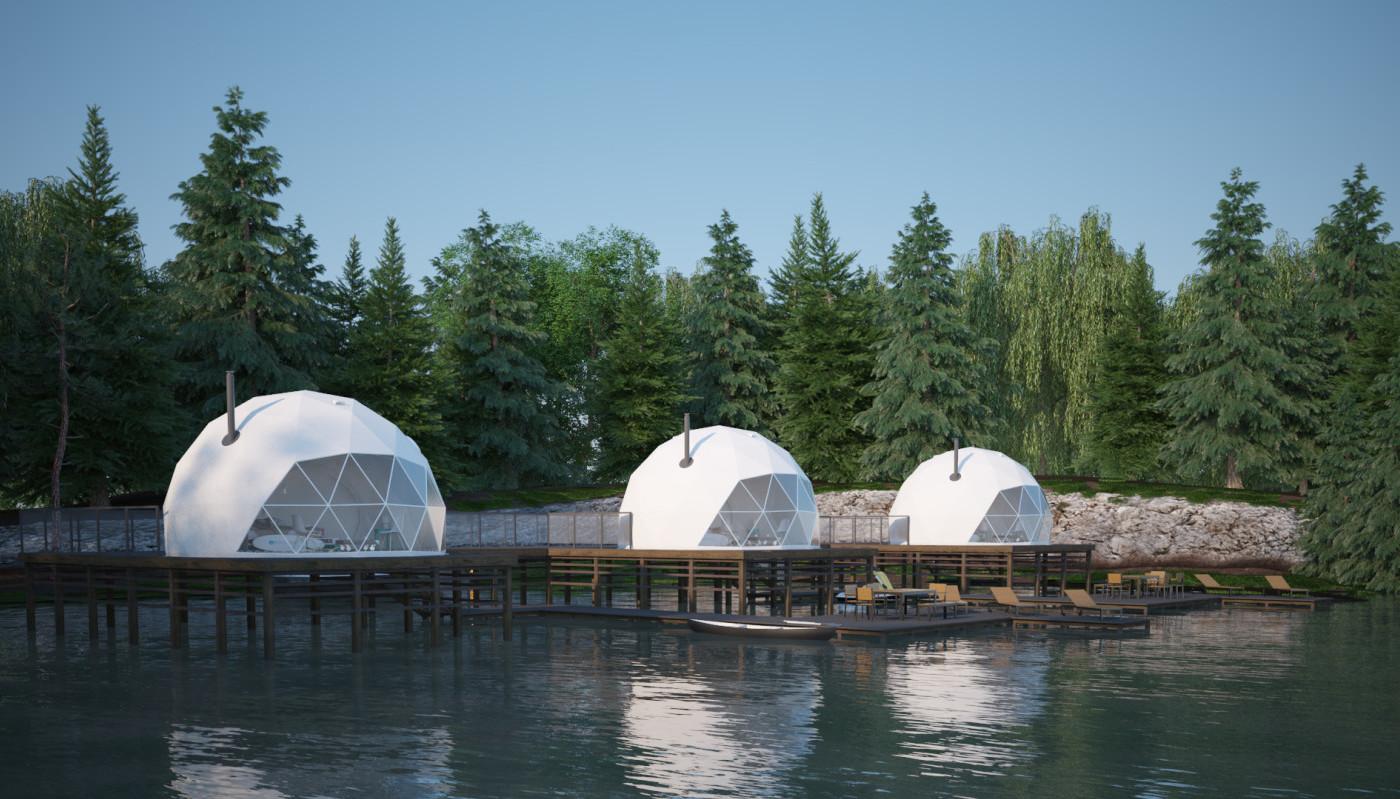 In a perfect world, you would have some idea of a business that you were really passionate about, and you would have all the resources to make your vision a reality. We don't have all the answers about the perfect business path, but we happen to know a thing or two about the glamping business since glamping domes are our incurable passion. So, if you ever considered looking into this $2 billion market closer, we might help. Read on to find out why the glamping business might be perfect for you.
Before you go any further, see if any of these statements refer to you:
1. I seek freedom in business.
2. I am passionate about nature.
3. I am a person who enjoys being around other people.
4. I am into hospitality.
5. Making others happy brings me satisfaction.
6. I am looking for a business I can start tomorrow.
7. Running my own luxury camping site would be just great.
8. I know there's something more to outdoor experiences.
If one or more of these statements are true for you, read on because glamping business seems like your perfect career path.
What is Glamping?
Glamping is camping with added comforts. Some people claim that it surpasses traditional camping in many ways. While preserving its perks, such as proximity to nature, it is said to be enriching the way we experience nature up-close with the amenities you would find in a deluxe hotel. Guests look fondly to holidays where wilderness is just around the corner, and stylish interiors with comfy double beds, fully-equipped cooking areas and living rooms open to compelling panoramic vistas are also there, at their exclusive disposal. Glamping is thus more or less about having a cake and eating it too.
Would You Go the Extra Mile?
Just like every business ownership requires a certain degree of passion, glamping is much the same in this respect. Also, it is reasonable to assume that knowing your customers and their needs are milestones on the way to your success, not to mention the estimation of capital costs. But the essence of any glamping business is uniqueness; this "X" factor draws customers specifically to your venue, leaving them craving for more. Hence, do proper research and make your findings the core of your endeavours. Glamping can be that ace up your sleeve in your service repertoire, attracting tons of clients seeking a unique experience. Deliver this, and you shall see your new glamping apartments booked out months in advance.
Why Choose Glamping?
Glamping has become a universal way of spending time that spans two demographics of both younger and older generations and is said to be growing at a substantial rate. Particularly appealing to people who cherish the idea of camping (but more or less dislike the roughing-it part), this leisure activity is becoming more and more popular each day, especially among families, high earners and retirees. The picture glamping creates in the minds of vacationers is one that aids family togetherness while being a modern, low-impact, 'green' activity. No wonder it quickly became a rewarding way of making a living, earning extra income or securing quiet retirement.
How does it work?
In fact, you do not even have to own any land to set up a glamping business and thus make a living. Renting a piece of ground and one or two glamping solutions will make a perfect start and a relatively low-cost reality check. Try doing this and spread the word to your prospective guests, show them away to their fabulous apartments and see how it goes. This should suffice to give you a clue of what to expect from a glamping business in general and what return on investment to anticipate in the long run.
What's the Best Glamping Solution?
There are plenty of options really: yurts, safari tents, tipis, domes, nature lodges, barns, huts, cabins, and even tree houses or circus wagons. Which of them is best? If you ask us, it's the geodesic dome (we would not be offering these if we thought otherwise). It's not only one of the most durable solutions on the market but also one of rare beauty. Those who use geodesic domes as their glamping venues speak of their great value for money and design far from ordinary. Also, when investing in a dome, you can start your business pretty much the same day. Domes come in the form of ready-to-assemble kits tailored to fit your project, budget and clientele.
How to start?
Put your toe in the water before you dive in. Setting up a small-scale glamping site is generally quite simple and involves relatively little legislation to cover. All you need is a firm decision on the type of structure you will use as your glamping accommodation. If you already own a hospitality venue, a complementary line in the form of a glamping business is a beautiful idea for you to expand into. If not, try with two or three units and see how it goes. Good luck!