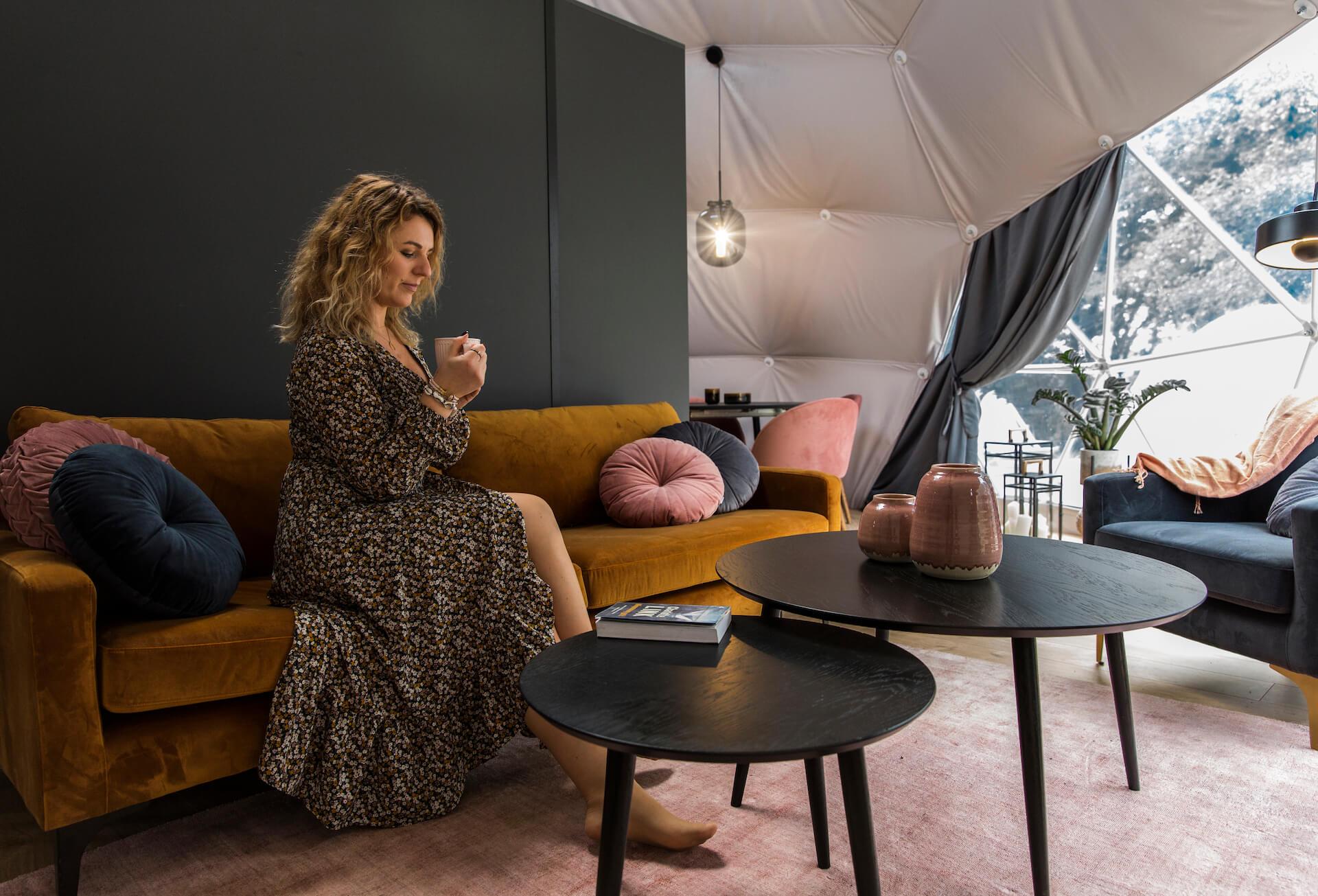 We know how much you like our FDomes Dictionary series! Read a third part of the article to learn more about the company and our products!
I
Insulation liner – It provides effective thermal insulation of the dome in all weather conditions. The insulation liner keeps it cool on warmer days and warm on cooler ones, and it also prevents moisture. Important note: our insulation lining is made of a fibre-free, anti-allergic and non-irritating material. Available in 3 colors: Light Gray, Khaki, and Ecru.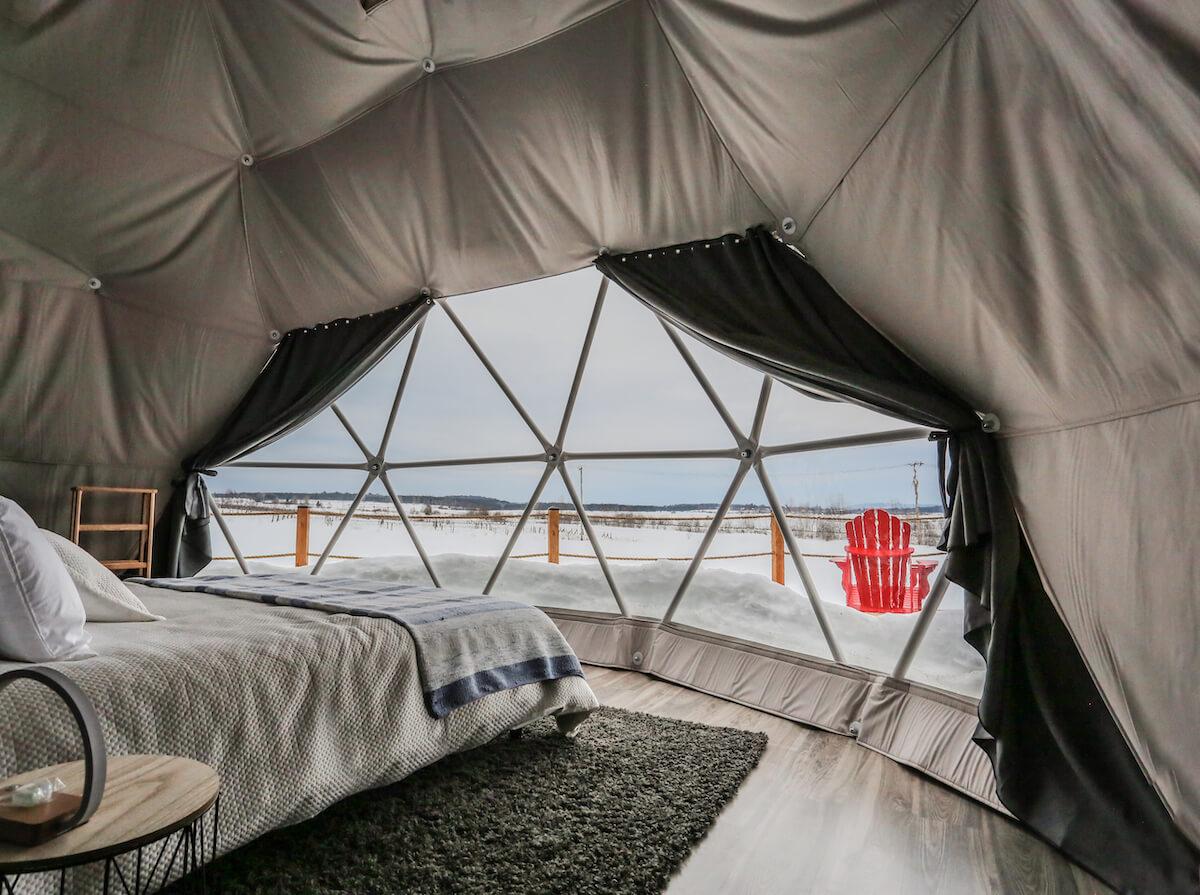 J
Jigsaw – Our Interior Modules are literally like giant puzzles. Just combine the Modules with each other, and as a result, you will have the dome interior divided into separate living areas such as a bathroom, a kitchen, a bedroom and a loft bed.
The Modules come in different matching options that you can choose according to your needs: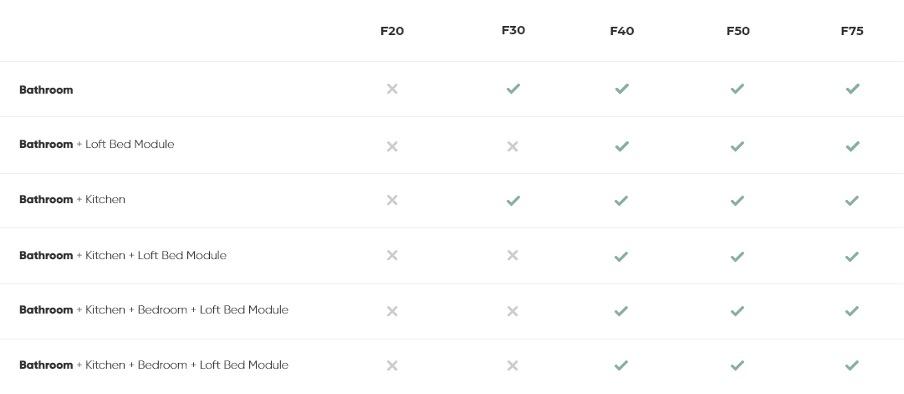 K
Kitchen Module – It is a great solution that provides absolute convenience while staying at the glamping accommodation. We know the importance of functionality combined with the highest quality materials and refined artistry. Based on this knowledge, we have manufactured our Kitchen Module (link wew do modułów) – a stylish and modern kitchen equipped with a sink, an induction hob, a small fridge, and plenty of cupboards for efficient storage.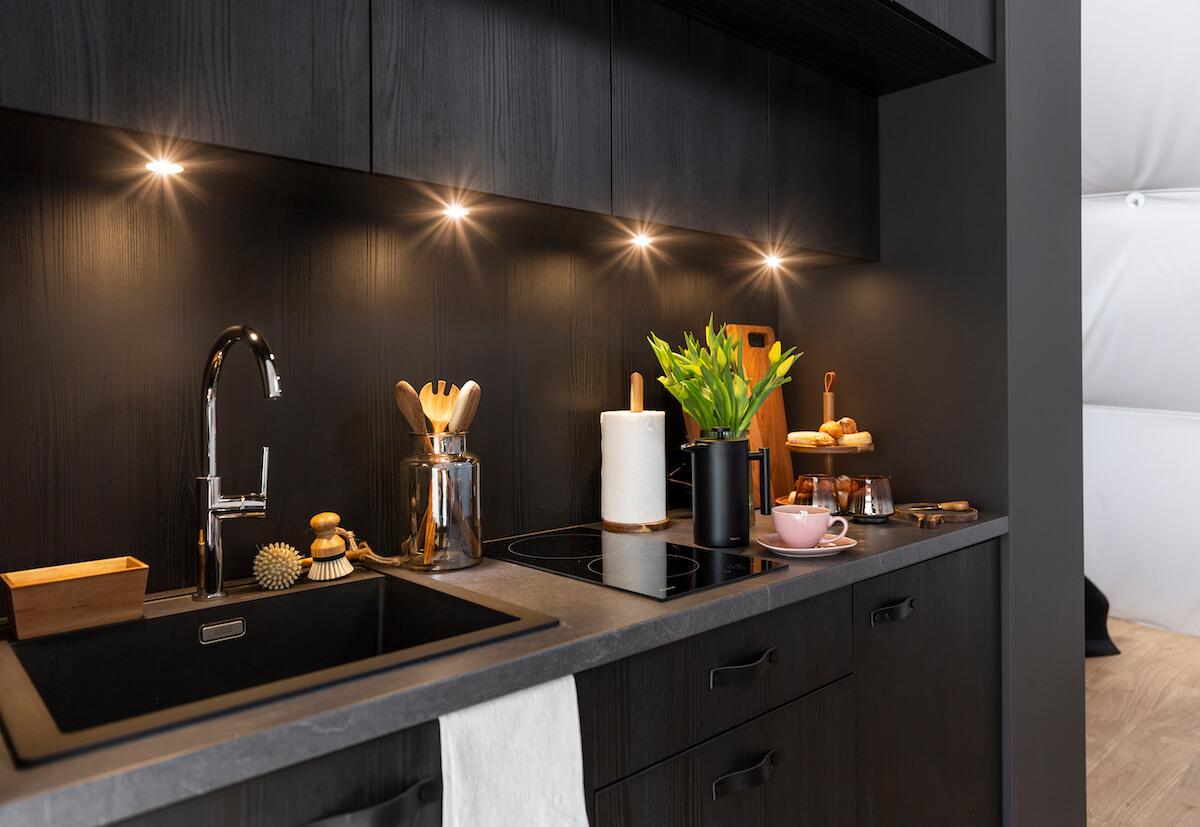 L
Low maintenance – Our spherical structures do not require any significant maintenance. All steel parts of the domes are hot-dip galvanised, making them non-corrosive, and the membranes are resistant to UV radiation. It is enough to power-wash them once every few months.
LAGO Sauna – Have you already heard about our brand-new product? The modern Sauna manufactured by FDomes will make your glamping resort or private property even more luxurious!
LAGO Sauna is available in three options:

Ground Based LAGO – basic version for those who appreciate modern but straightforward solutions.

Floating LAGO – a floating sauna will make the experience even more intense.

LAGO on Wheels – you can easily change the location of your Sauna!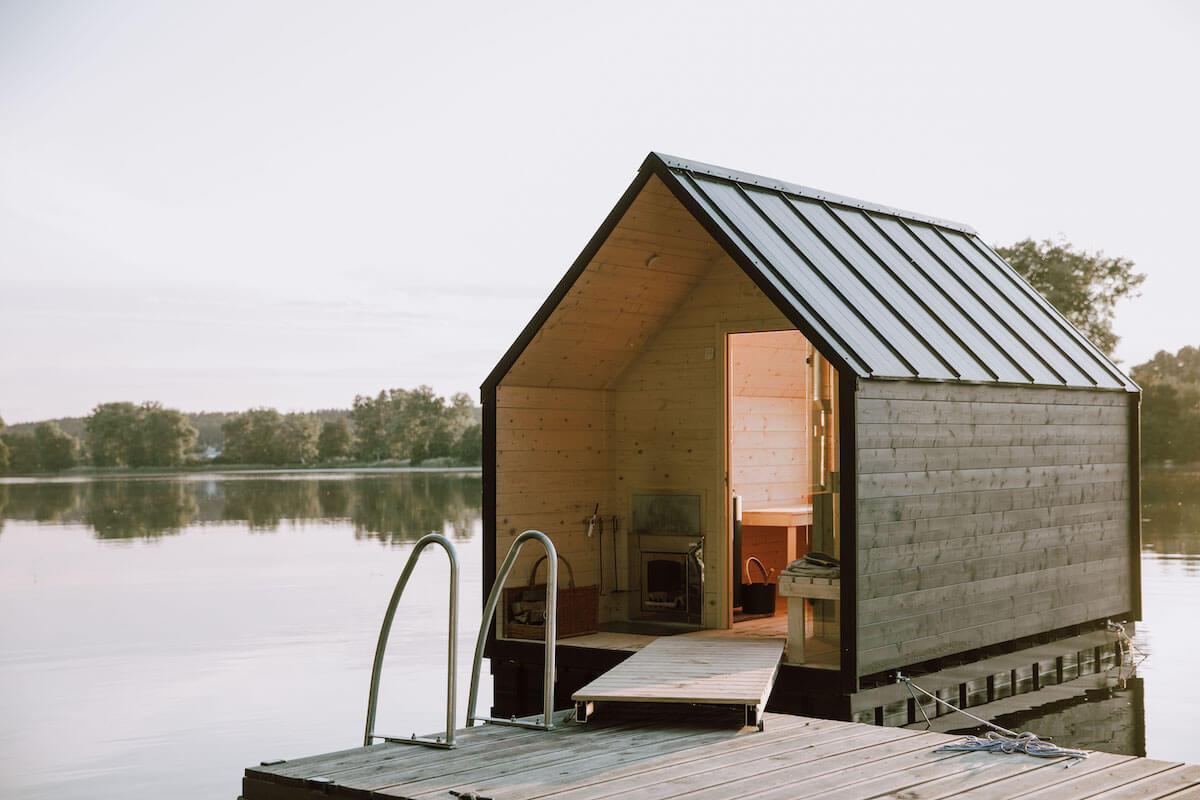 Loft bed – The additional space is located on the top of the Bathroom Module, and it can be arranged as a second bedroom or a leisure room. The Loft Bed Module will be a perfect spot to stargaze if you decide on FDomes Glamping equipped with the Skylight Window.