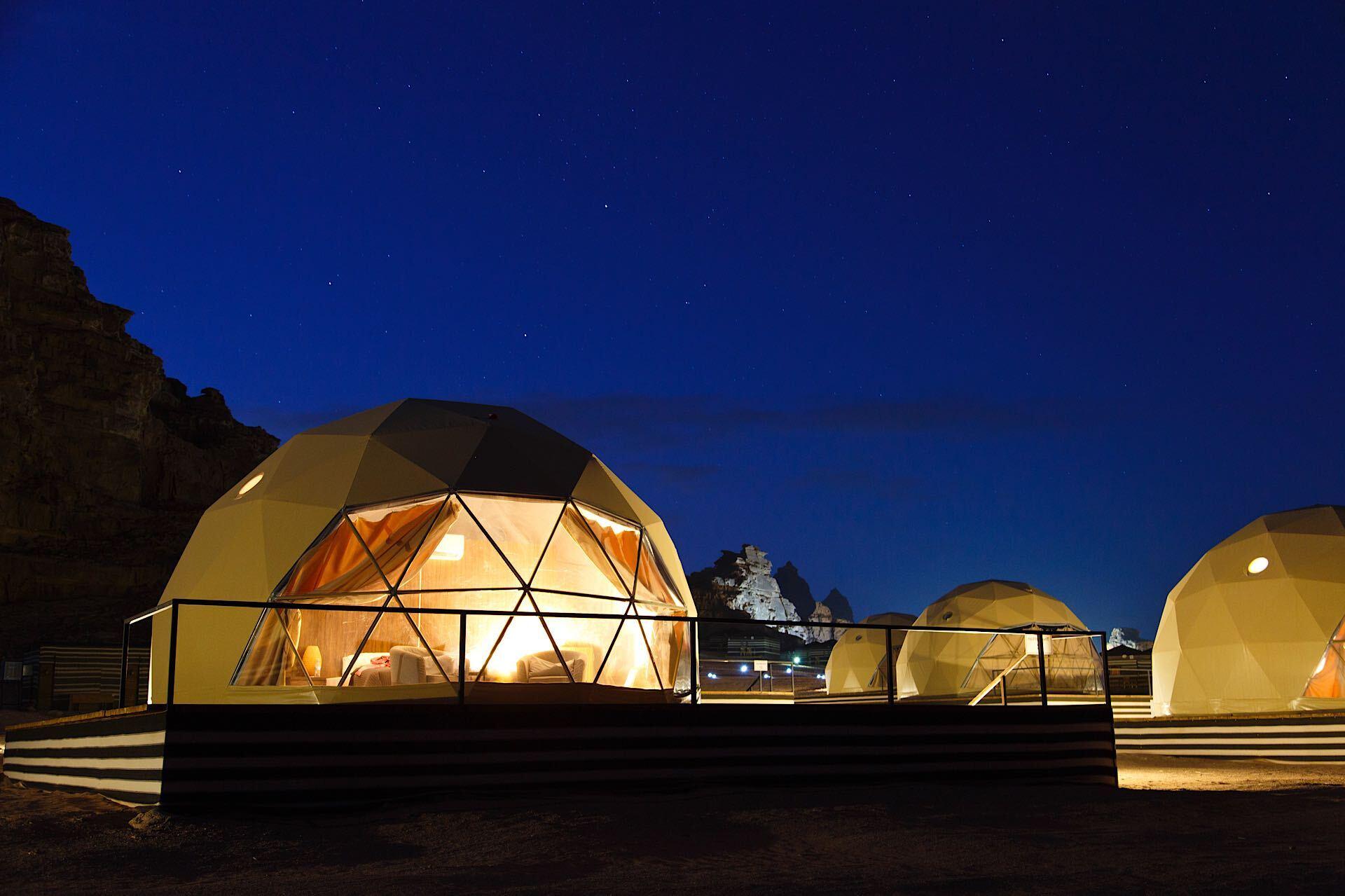 We have prepared something special for you! FDomes Dictionary is a series of posts that will allow you to get to know our company even better.
A
After sales support – Finalizing your purchase with FDomes does not end your contact with our Sales Team! Our company provides the after sales support, which means that in case of any problems, you can contact one of our Sales Managers who will certainly help you with all the issues.
All-year, all-weather, all-climates – FDomes Glamping is a 100% waterproof spherical structure. It is insulated, heated and equipped with solar energy ventilation, and passive air circulation. This solution is perfect for both hot and cold climates.
Anchoring – High-quality steel pegs ensure that the dome is securely attached to the ground. Thanks to this type of anchoring, the dome can safely withstand strong winds and other extreme weather conditions. If you want to build your structure on an upraised decking, we recommend extended anchoring pack. We adjust anchoring for clients' needs, regardless of whether they decide on a deck or a concrete slab.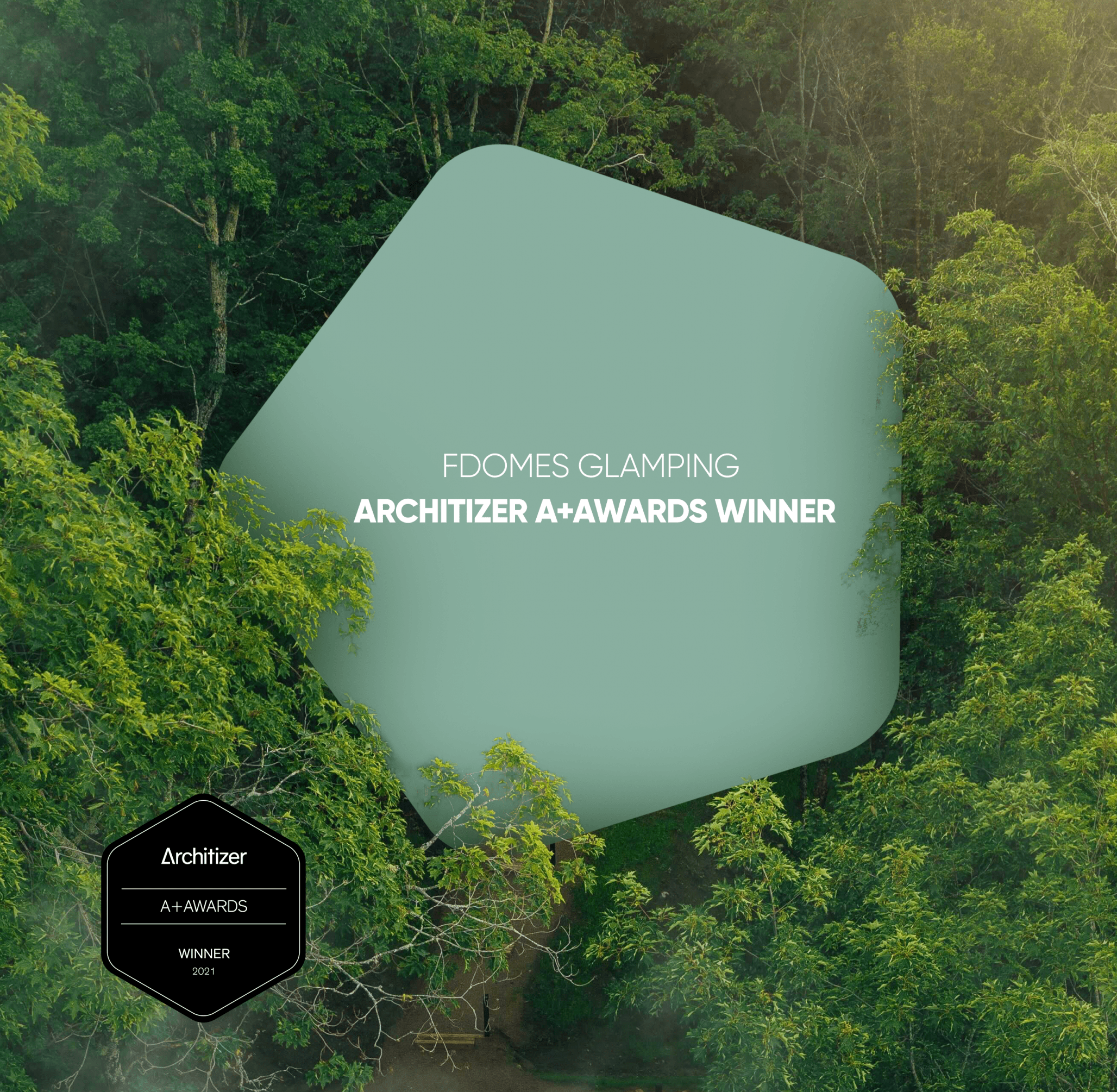 Architizer Awards Winner – FDomes won the Architizer A+ Awards, one of the most prestigious architectural contests already twice, in 2015 and 2021.
B
Bathroom module – A bathroom that meets all your needs. Spacious shower, stylish washbasin and a toilet. Everything complemented by a big mirror and smartly arranged cupboards. Our Bathroom Premium Module is the perfect solution for people who want to take their FDomes Glamping to another level of comfort, or for those who want to offer a modern bathroom solution in their glamping resort.
Bedroom module – Luxury and functional space which is a perfect combination that will please everyone. A comfortable bed, subtle lighting and additional storage space. With our Bedroom Premium Module everyone will feel at home.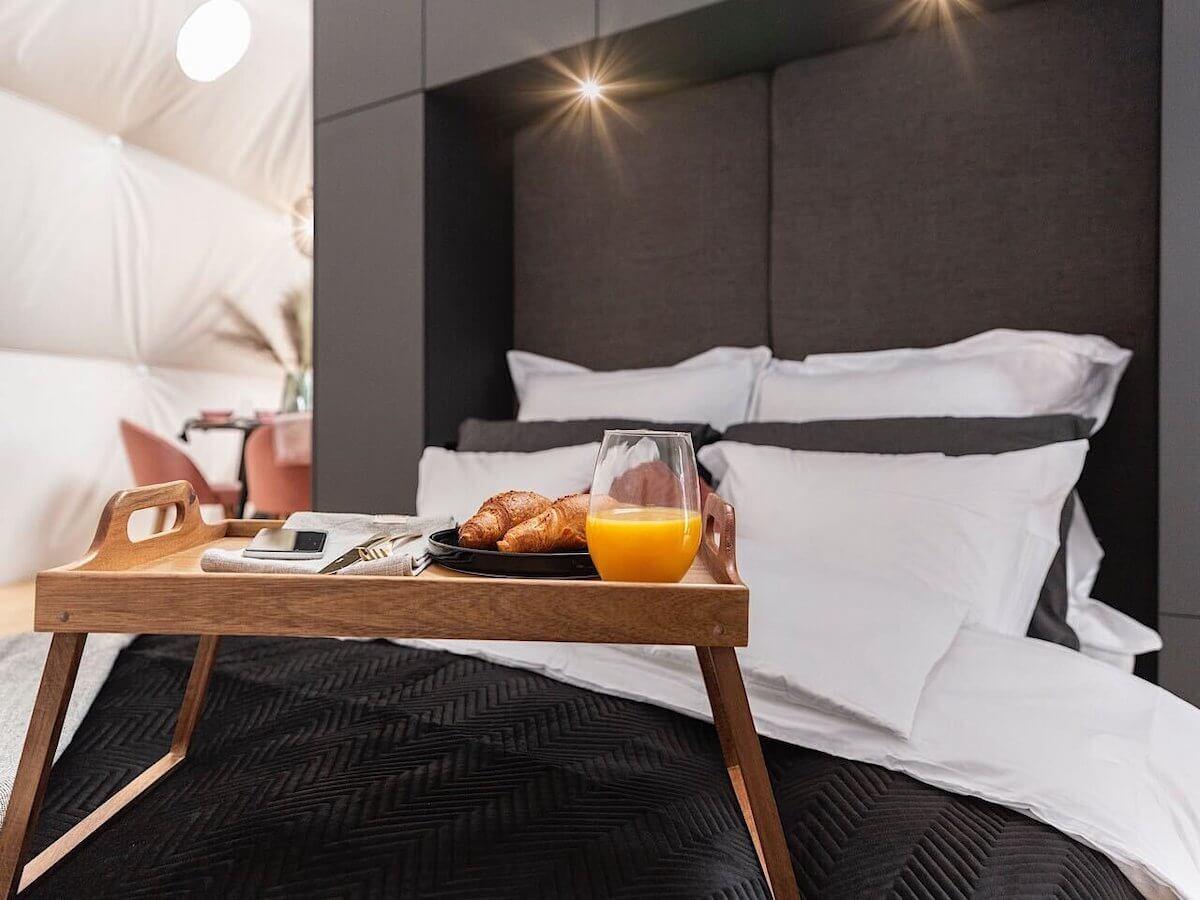 C
Curtains – Choose Curtains in one of three available colours. They are made to measure and provide the possibility to cover the panoramic window completely. Our offer includes the following colours: Dark Grey, Taupe and Beige which create nice sets with insulation liners.
Customisable – We know that one product without the possibility of personalization would not satisfy everyone, because each of us has different needs. With FDomes you can choose the size of your dome, its color, insulation, type of windows and many other additional options. Visit our 3D online configurator, which will allow you to customize the dome according to your needs and preferences, you will see the changes and the price will adjust accordingly.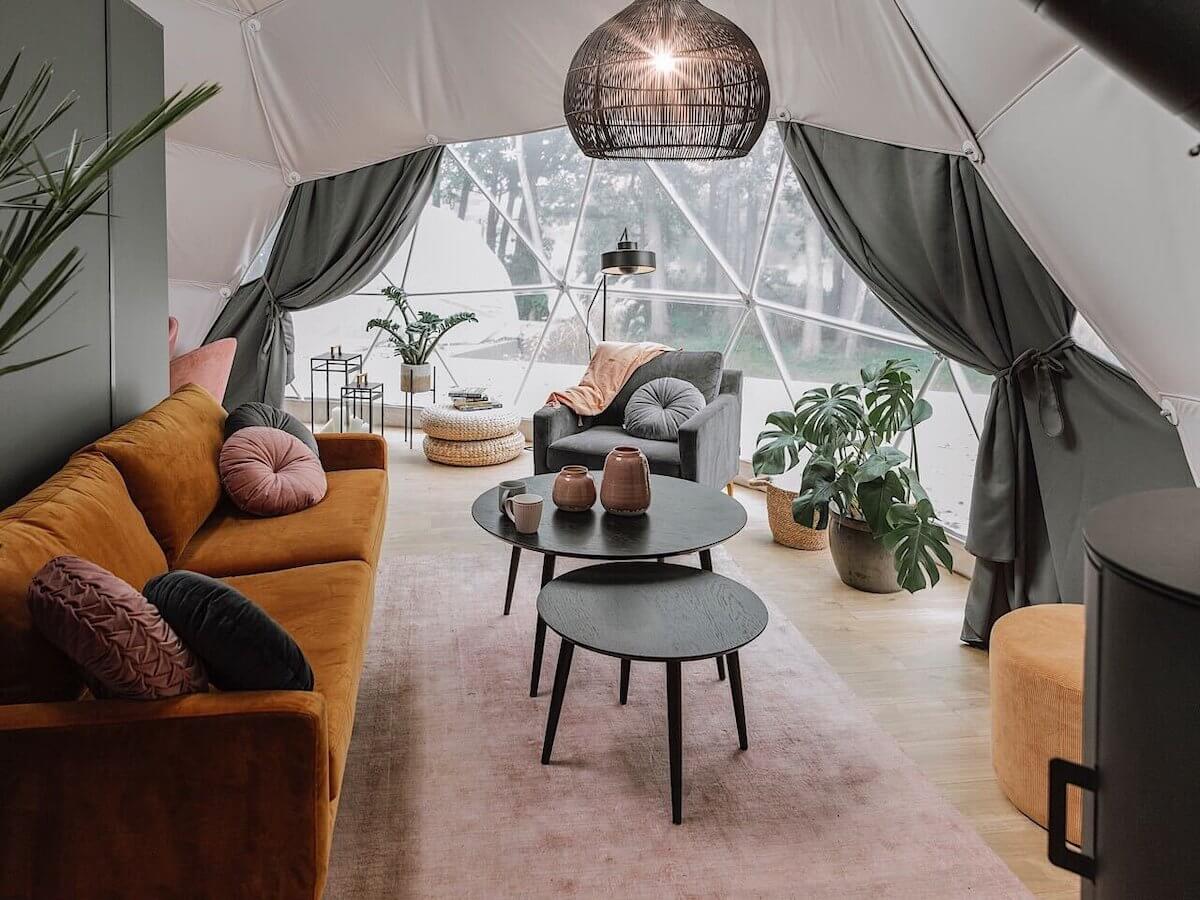 D
Durability – Our domes are made of the highest quality and certified materials. Detailed manufacturing process ensures that your FDomes Glamping spherical structure will last for many years.
Deck and flooring – We always provide our clients with a complete guide on how to build their own wooden decking. Additionally, you can get a durable PVC Membrane Ground Cover that will protect the dome from the ground. This will prevent moisture and insects from getting inside.
Are you curious about the next parts of the FDomes Dictionary? Make sure you follow us on social media to stay up to date with all new blog posts.