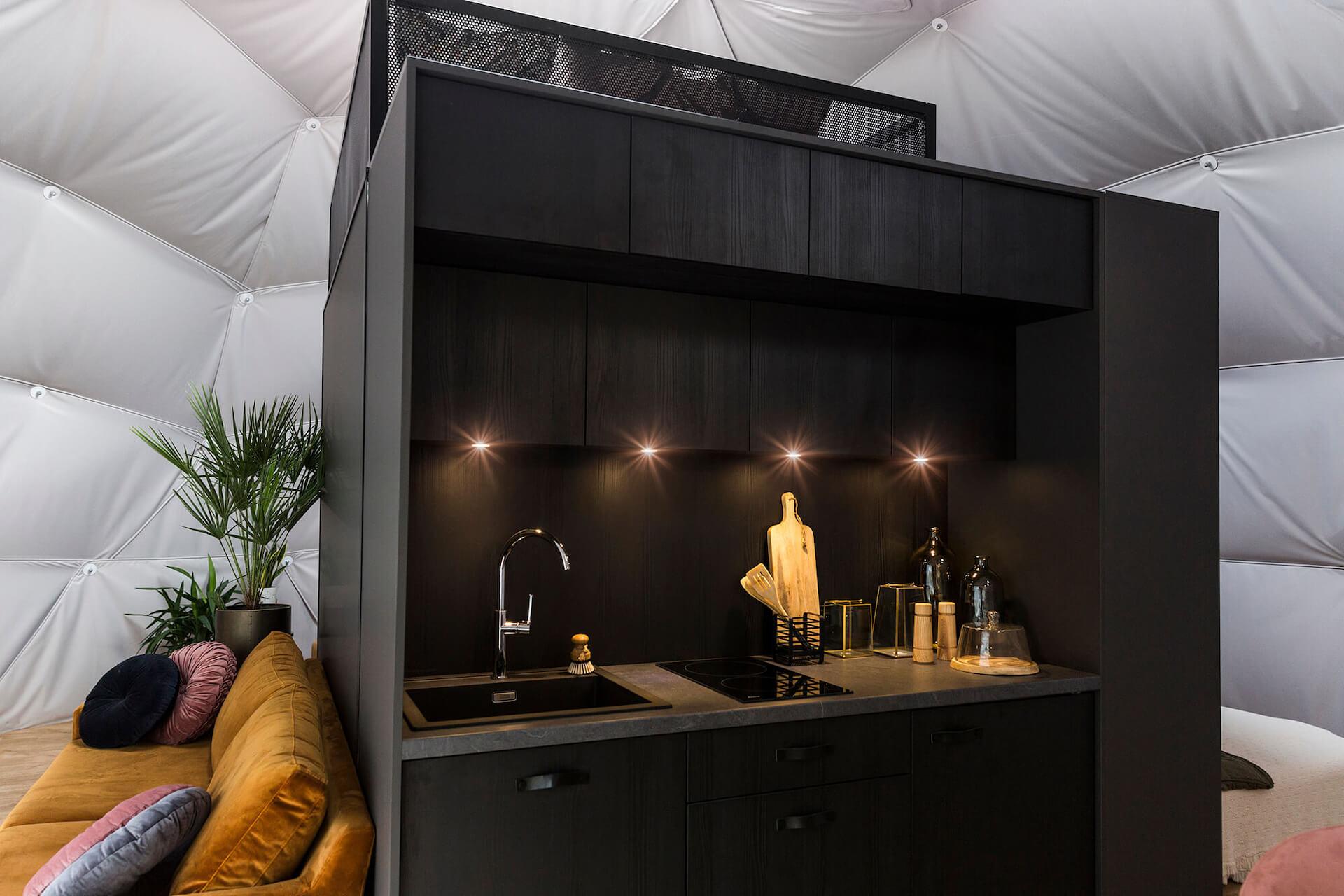 These days, accommodation seems to be as relevant during the holiday as the destination of the trip itself. To make it even more comfortable and classy, we have designed four bespoke Interior Modules that will enable you to arrange a fully featured space for your Guests.
What are Interior Modules?
Interior Modules are a complex solution destined for every kind of hospitality business.
They can be installed in FDomes structures, but they are also suitable for every other type of accommodation. FDomes Interior Modules will enrich the interior with a bathroom, a kitchen, a bedroom and a loft bed space, providing the best glamping experience to the Guests of your resort. Mix and match the Modules according to your preferences and raise the standard of your glamping, camping, cabin, hotel, or any other kind of facility with the innovative FDomes products. Simply place an order, connect water, sewerage and power, and a one-of-a-kind accommodation is ready to impress your Guests!
Bathroom Module
The bathroom has been equipped with a shower, a wash basin and a toilet. The cleverly arranged space will capture your Guests' highest demands and raise the standard of the accommodation. As the interior wouldn't be complete without the details, we have taken care of everything, such as the appropriate amount of space for storage or a wall-mounted, elegant mirror. Your Guests will be charmed by this Module's quality and sophisticated design.
The Bathroom Module is the core of every available match option. You may decide only on the bathroom, but it is impossible to choose other Modules without ordering this one as a base. Interior Modules are like puzzles; the bathroom is the first piece you need to create a complete, exclusive interior.
Compatible with FDomes Glamping 30, 40, 50 and 75.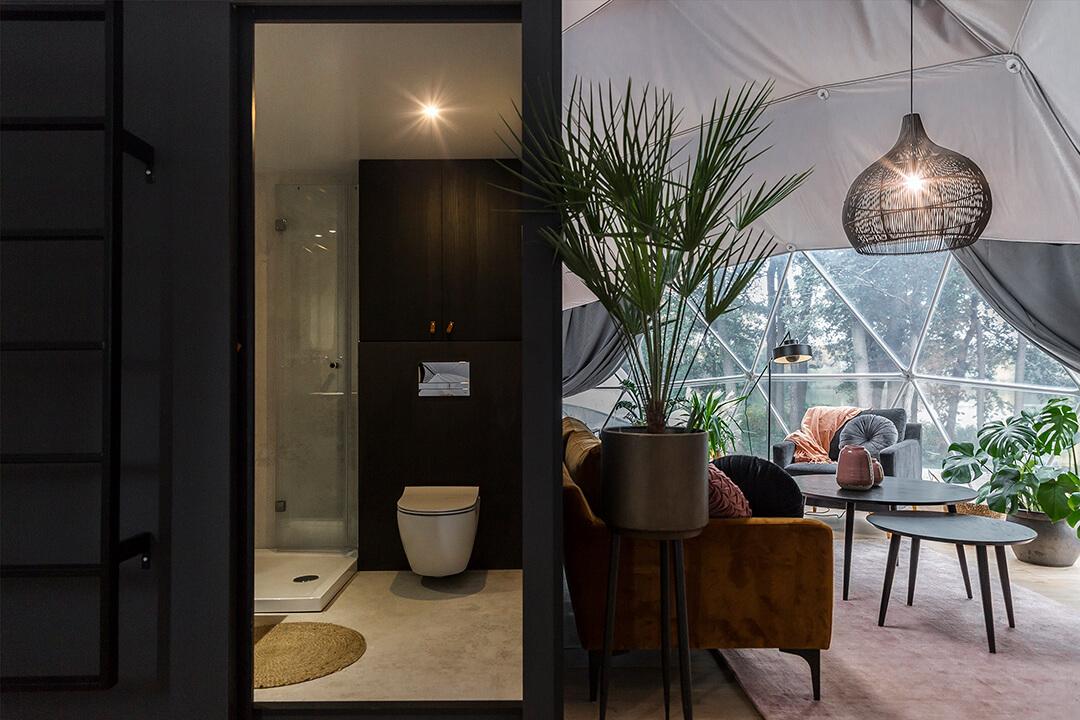 Kitchen Module
A fully equipped kitchenette provides autonomy and independence to your Guests. This space has been designed with all necessary appliances and accessories, including a sink, induction hot plates, a small fridge and plenty of cupboards for efficient storage. Cooking on holidays has never been so enjoyable. Promise!
Compatible with FDomes Glamping 30, 40, 50 and 75.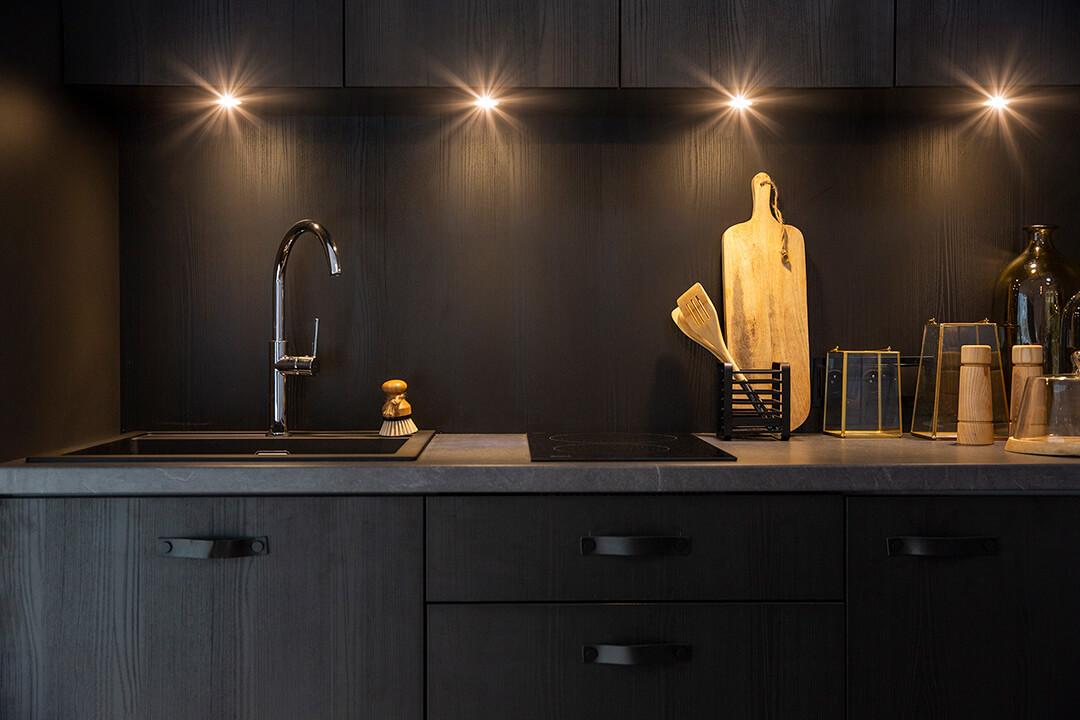 Bedroom Module
Comfy beds are essential to succeed in the hospitality business. Install this Module to create an amazingly convenient sleep zone with effectively arranged storage space. Let your Guests feel at home where everything has its own place, thanks to available wardrobes, bedside tables, drawers and cabinets.
Compatible with FDomes Glamping 40, 50 and 75.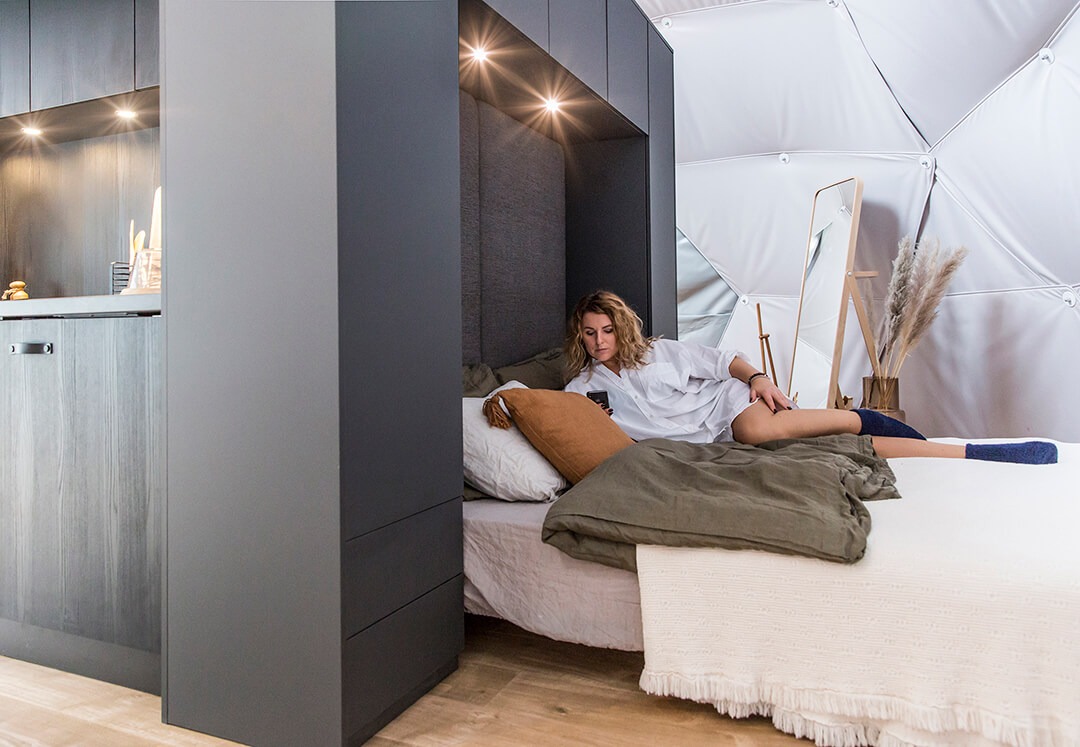 Loft Bed Module
The Loft Bed is a Module to install on the top of the bathroom. You can fit a two-person bed in this upper space. It will attract Guests who look for outstanding interiors when traveling. It will also allow more people to stay in the dome. Loft Bed is an exceptional space to sleep, relax, and (what's most amazing) watch the stars through the skylight window. Provide your Guests with another chance to admire the beauty of nature while staying at your resort.
Compatible with FDomes Glamping 40, 50 and 75.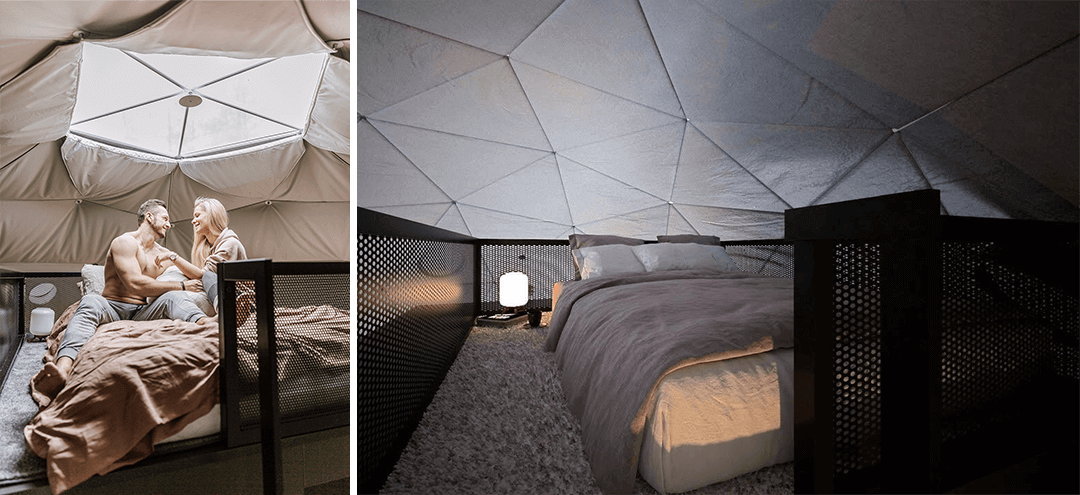 Check the available matching options that suit your type of accommodation.