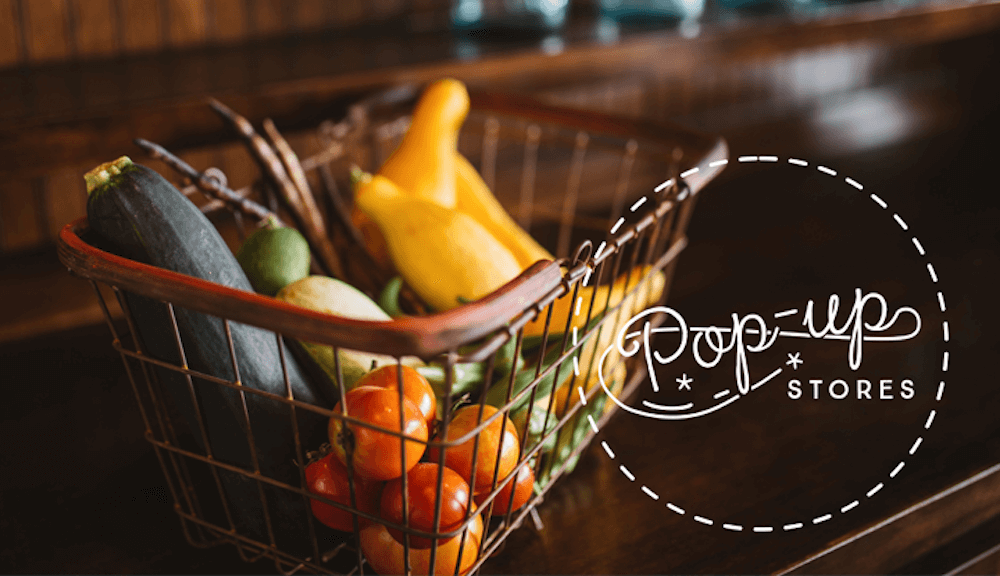 Everyone who sells products or services — from the big chains to the small startups — everyone with no exception, has been trying to figure out the best way to reach their potential buyer. If you sell stuff, then I am sure you've thought about it too. Some of these efforts never work, some do, but there is a way which proves effective in most, if not all, of cases. A unique pop-up shop.
What's a Pop-Up Shop?
A temporary retail outlet which differentiates those working smart from those working hard. 😉 Usually a standalone booth or tent which "pops up" in different places, from vacant streets and parks, to galleries and busy shopping centers. Pop-up shop became popular some years ago, not only because it's generally cheaper than the rest of the options (such as most rentals), but most of all, because it can bring a lot of hype for business of any type, especially during business peak season.
How Is It Done?
Cosmetics companies educate customers on how to apply make-up launching skin labs with free facials, furniture makers set their pieces against bespoke backdrops giving visitors a live demo of how their products would look at folks' own bedrooms and kitchens, food companies install their open air cafes, bars and restaurants to draw crowds on their way back from work. Each branch has their own clever ways. What's yours?
What Can a Pop-Up Shop Do?
If you have never even thought about giving it a chance, stop right there and rethink your priorities. If selling your new company product is on your list, read on. If selling your old company product in greater number is on your list, keep reading too. If you have this fear that still too few people know about the wonderful things you do and sell, you know what to do. If you are happy with your sales level and do not want to change anything, I wish you good luck. Just choose wisely.
Still with me, I hope?
Let's get to the list of top reasons why so many businesses decide to boost their business with a seasonal pop-up shop. The compilation was based on the 2015 report by the Centre for Economics and Business Research on Britain's Pop-Up Retail Economy 2015.
The list goes on and on.
So, a pop-up shop can:
1. Save you money.
Pop-up shops are installations set for short periods of time (usually days or months). Hence, their setup and maintenance costs are lower than in the case of traditional shops. You can choose to move into an empty retail space, rent a table inside an actual existing store or build a fabulous pop-up shop on your own. Most business owners decide on DIY stores simply because they are the most cost-effective option out there. Plus, they are portable and flexible.
2. Save you time.
Whatever you choose to use: a tent, a kiosk or an existing shop space, these are definitely less time-consuming an option than a standard shop rental. Speak to neighboring stores to get the real scoop.
3. Sell your product faster.
A traditional shop is always there, while a pop-up shop is only temporary. This creates an urge to buy. When faced with limited availability of your product, clients tend to want it more and are more inclined to make a purchase. When selling from a "here today, gone tomorrow" base, you have better chances that you will actually sell.
4. Boost your income.
The pop-up retail sector generated over £2.3 billion in turnover over the past 12 months in UK only. That's 12,3% more than a year before. And the figure is very likely to rise this year too. A well-thought pop-up shop can strike attention and break your sale records.
5. Build your brand awareness.
44% of consumers have visited a pop-up shop in the last 12 months. Many of them probably made a purchase. Some of them didn't. But they still remember the actual experience of visiting the place (they recalled it while completing the poll, didn't they?). It's good to reach out to people once in a while and make them aware of your brand. It's no news consumers tend to buy from brands they find familiar. Get visible!
6. Connect you with customers.
People like discovering new things and stumbling upon your brilliant pop-up shop could be one of these things. Once there, you will be able to approach your prospective customers in a very natural, straightforward way. Ask them anything and you will find out they are eager to give you answers. Less formal setting of a pop-up shop fosters communication and feedback.
7. Boost your company cool factor.
If you get the word out and create a consumer-friendly space, it will work like a must-attend event. Get in touch with the local radio, magazines and newspapers and invite them over. The media will love it and share their excitement to the consumers, who will quickly show up at your door.
8. Help you establish yourself as a retailer.
If you are planning on becoming something more than just a seasonal go-to, engagement is crucial. Make the pop-up shop experience exclusive and fun, engage your visitors and give them something they can take away from the in-store interaction. When you build emotional relationships with your buyers, you become an established retailer people can trust.
Here's a list of pop-up shops we find extremely attractive!