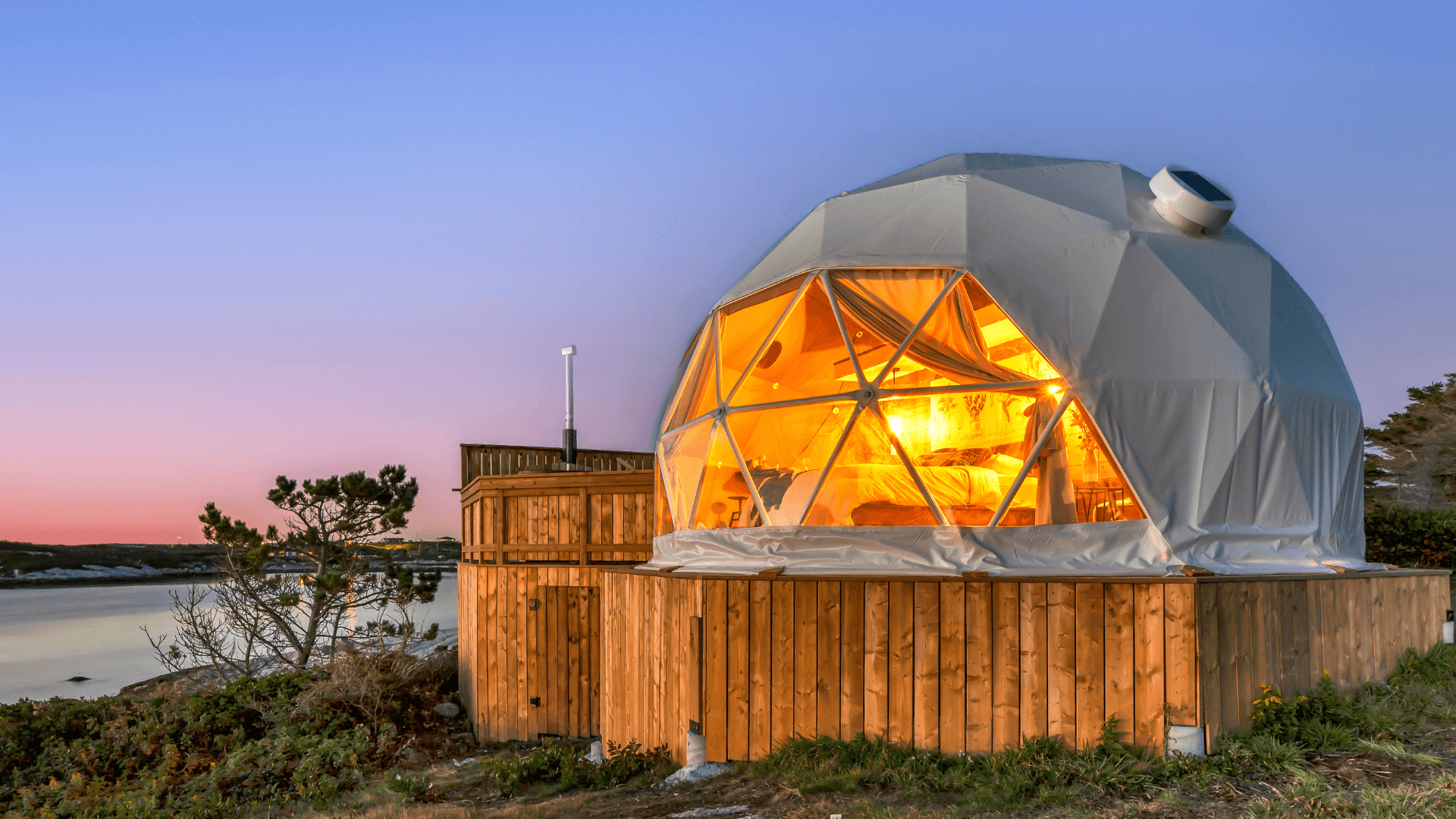 Trying to find the business idea is like searching for a needle in a haystack. Once you get a grip on it, it's better not to let go, because you might not find anything like that again.
Sometimes, though, when one holds the thought of getting into a dream business, hesitation kicks in. What if my idea won't work? When will I actually make money on it? In most cases, answering these questions is tough, but not in this one.
Opening up a glamping resort is an ultimate business idea that will satisfy your dream of running a meaningful, appreciated business while making money during the first year of investment! That is, if you approach it carefully and with solid preparations.
Why is glamping so admired by tourists?
There are numerous reasons why glamping became a hit in recent years. Since the pandemic, people have made a sharp turn away from 'typical' ways of spending their free time, and glamping is still relatively new for them. With a glamping site, you'll be able to deliver an extraordinary experience for those who seek it.
People love spending their time in beautiful places. People love breathtaking views and being close to nature. Those things can be achieved by camping deep in the woods or in the mountains. But people love comfort and warmth as well, and camping in its initial form is rather rough.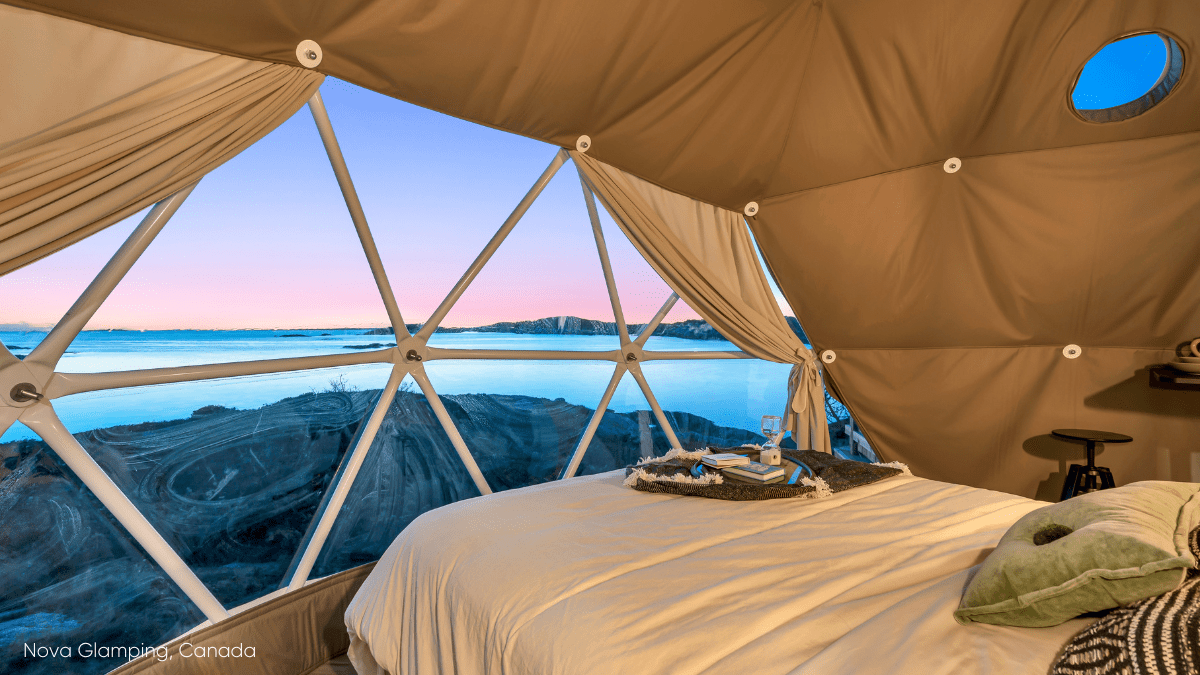 With a glamping site, you can easily provide all those things: views, being as close to nature as possible, and not having to worry about the weather. And what about the place? The geodesic domes can be built pretty much anywhere – in the middle of the forest, on the mountain slope, at the river bank or on Mars' surface. The last is only a half-joke since our tents have actually been used on the set of Ridley Scott's The Martian. Panoramic windows allow guests to absorb the atmosphere of the environment without leaving warm and cozy tents. Our domes are a perfect way to spend time all year long. You don't have to worry that they won't survive winter. Quite the opposite – your guests will remember their time spent in the luxurious tent in the middle of the snowfall, and they will cherish those memories for years.
Look for guidance
The investment in FDomes' glamorous tents isn't 100% risk-free, but with solid preparations and professional guidance, you'll be able to create a profitable glamping business that will last and bring satisfying income for years.
FDomes is a family-owned company, run by people who love what they do and know how to do it. Over the last few years, we have delivered over 6,000 glamping domes to more than 50 countries all over the world. Though the brand FDomes started in 2016, our CEO – Agnieszka Wójcikowska – lives and breathes glamping for over 15 years now. By choosing FDomes tents you're not just buying the product – you gain access to our know-how and experience gathered for all these years. We're more than happy to share it with you!
Do not worry about shipping or installing our glamping domes – we'll deliver them anywhere in the world and you'll be amazed how easy it is to make the construction ready to invite guests.

FDomes is here to help you start your glamping business.
It's a proven investment with which you can start earning in no time!
Are you ready to take the next step?