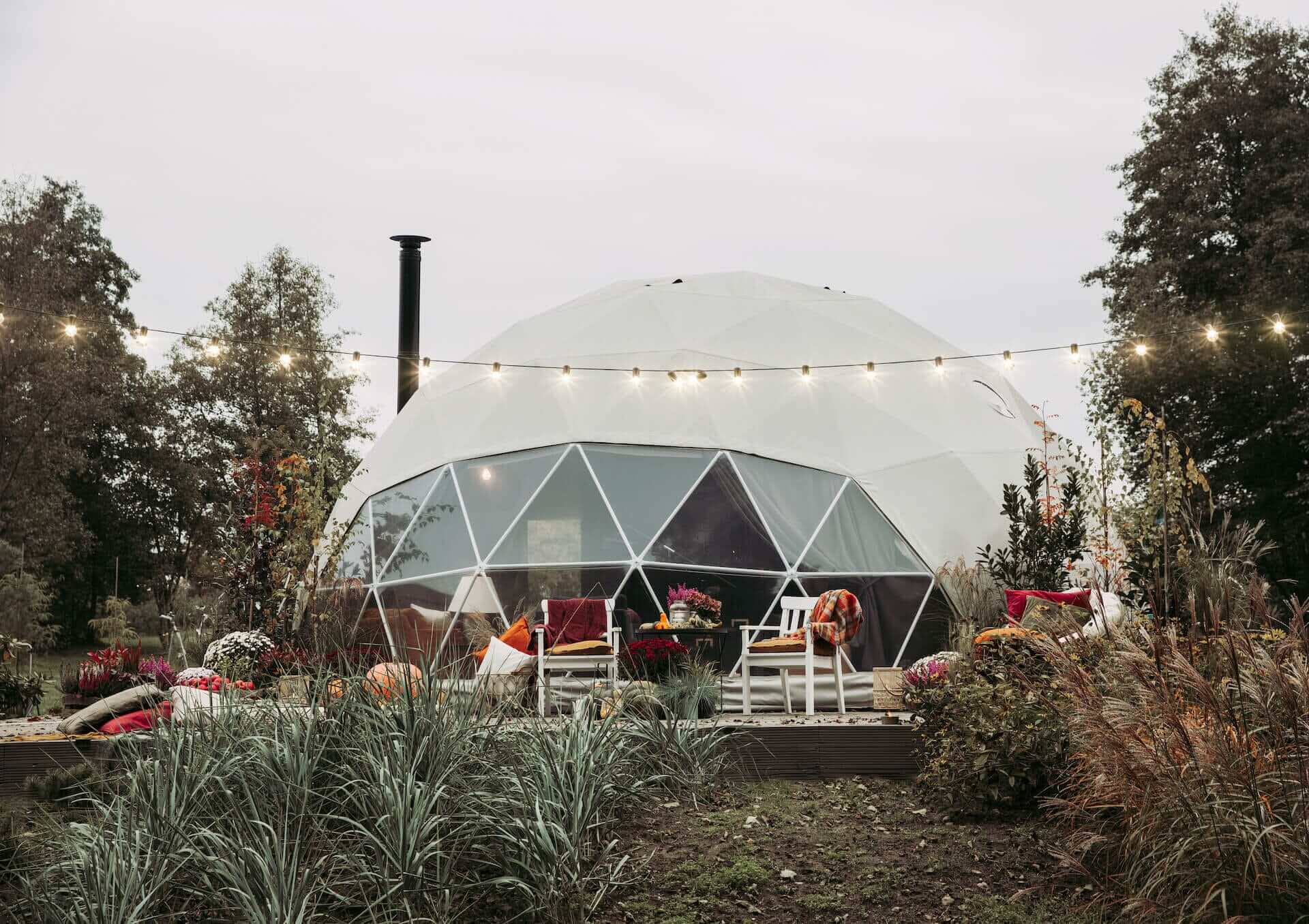 We all love autumn for the colorful leaves, pumpkins decorations, and the scent of hot cocoa. Therefore, it's a perfect time to let your attract clients by creating a beautiful seasonal arrangement!
Our team has recently visited the showroom to fill the FDomes Glamping 50 with the fall spirit. To create a beautiful scenery, we have decorated it with pumpkins, live plants, lighting, and unique accessories. Get inspired by our fall photoshoot and turn your glamping spot into a real-life fairy tale!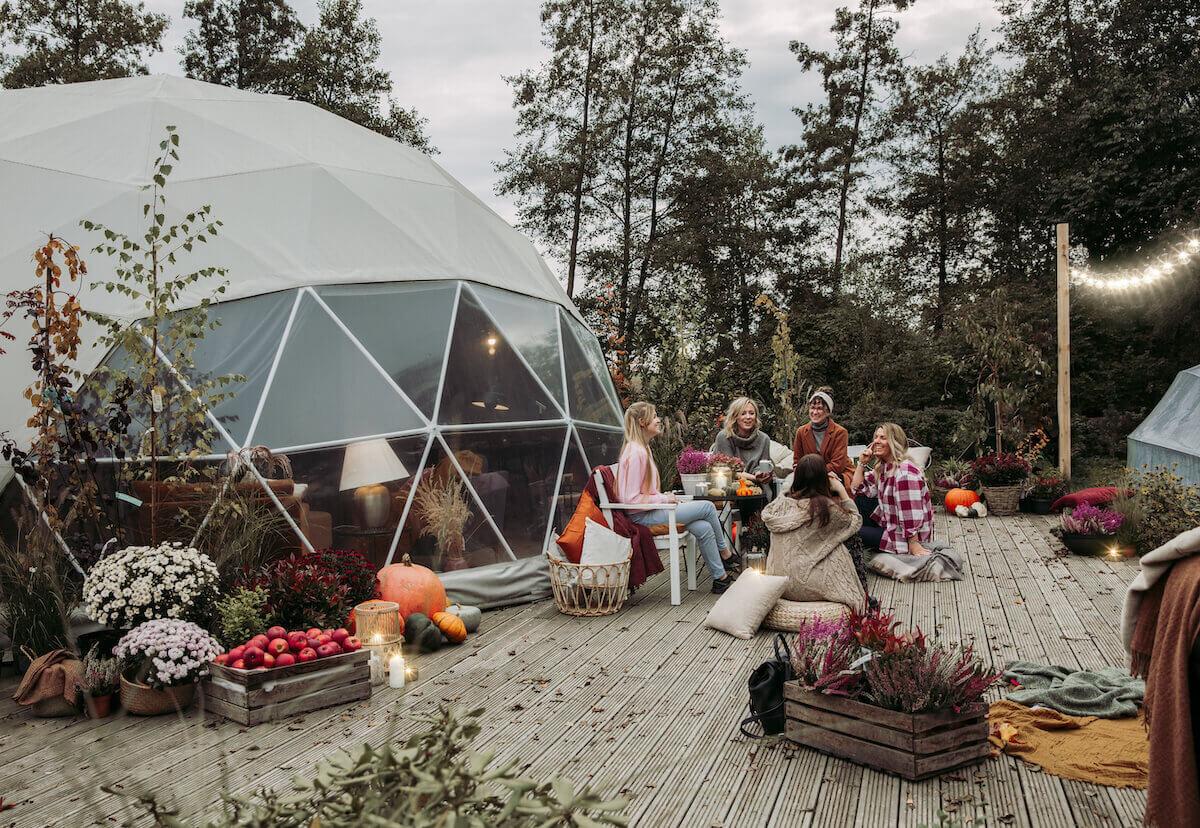 Why is it worth investing in decorations for the fall season?
Your glamping resort is definitely a unique place! However, if you want your clients to revisit, there are a few things you should think about. Changing the arrangement inside and out of the FDomes Glamping as well as adding a few autumn accents may simply be an eyecatcher. Decorating the glamping spot for the fall season is an idea that does not require much time nor money, but it will benefit you in every way and result in full occupancy of your resort!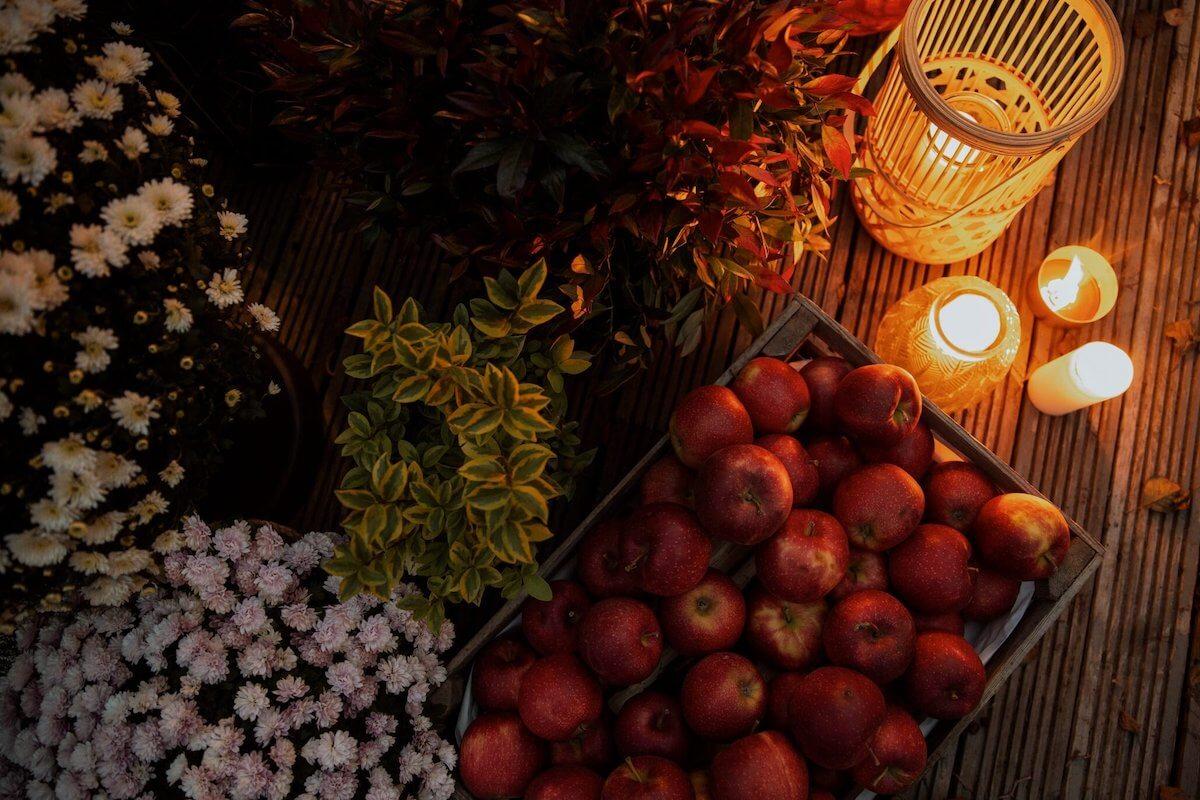 Top 4 things you should remember about when decorating your glamping spot for fall:
Colors
Who does not associate autumn with all shades of orange? However, it is worth delving into the color palette a bit more. The best colors for the autumn season are vibrant grass green, warm tomato red, the brightest golden browns, the orange spice, or the vibrant yellow. The last one has been claimed as the most fashionable this year.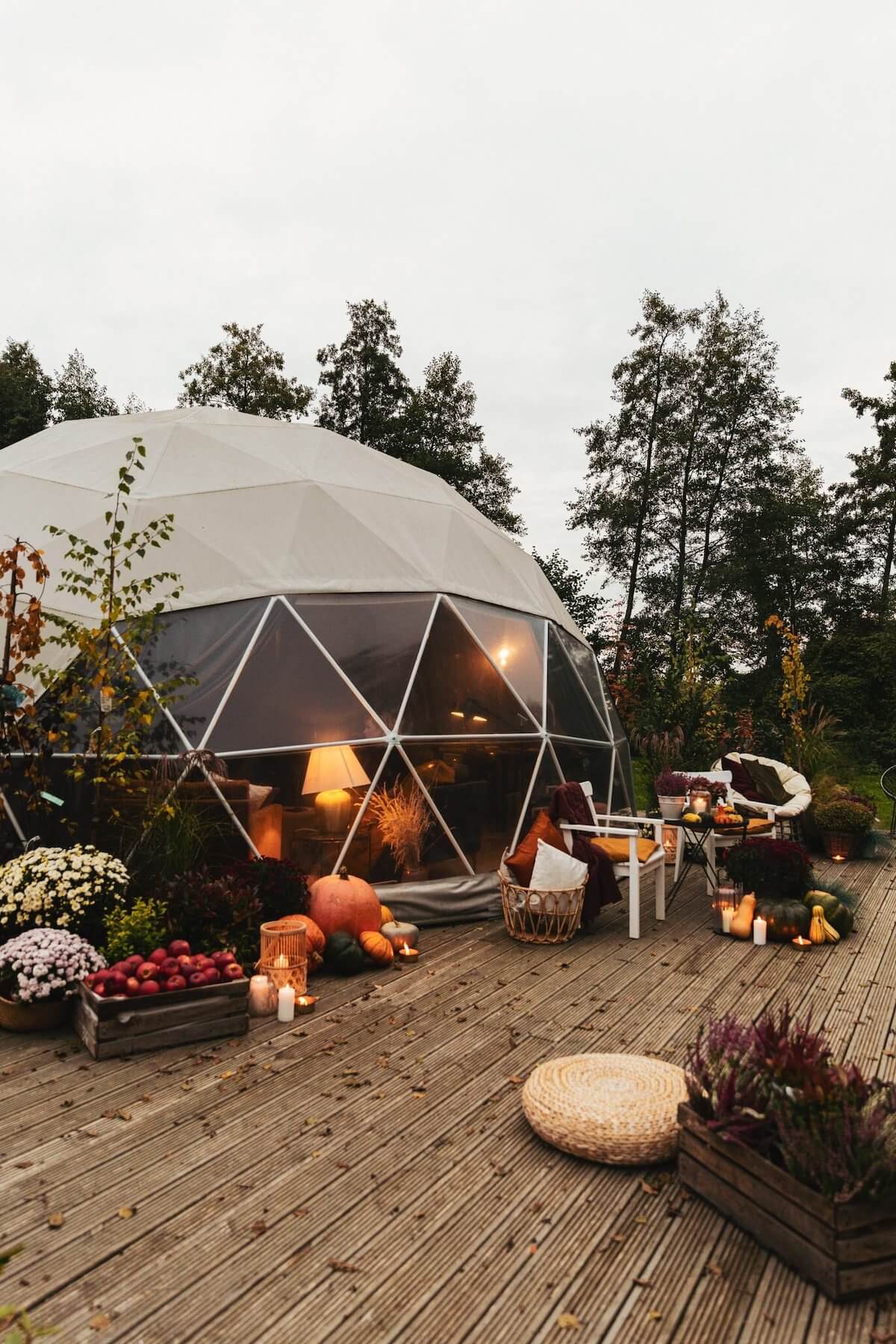 Decorations & Fabrics
Blankets, rugs, pillows, bedspreads… All these elements provide coziness and a homely atmosphere. The most popular fabrics in autumn are wool (integral insulator that helps to keep you warm in colder climates), faux fur (fluffy, warm, and considered as a sign of elegance or extravagance), or fleece (the cozy and soft fabric that will keep your place looking stylish).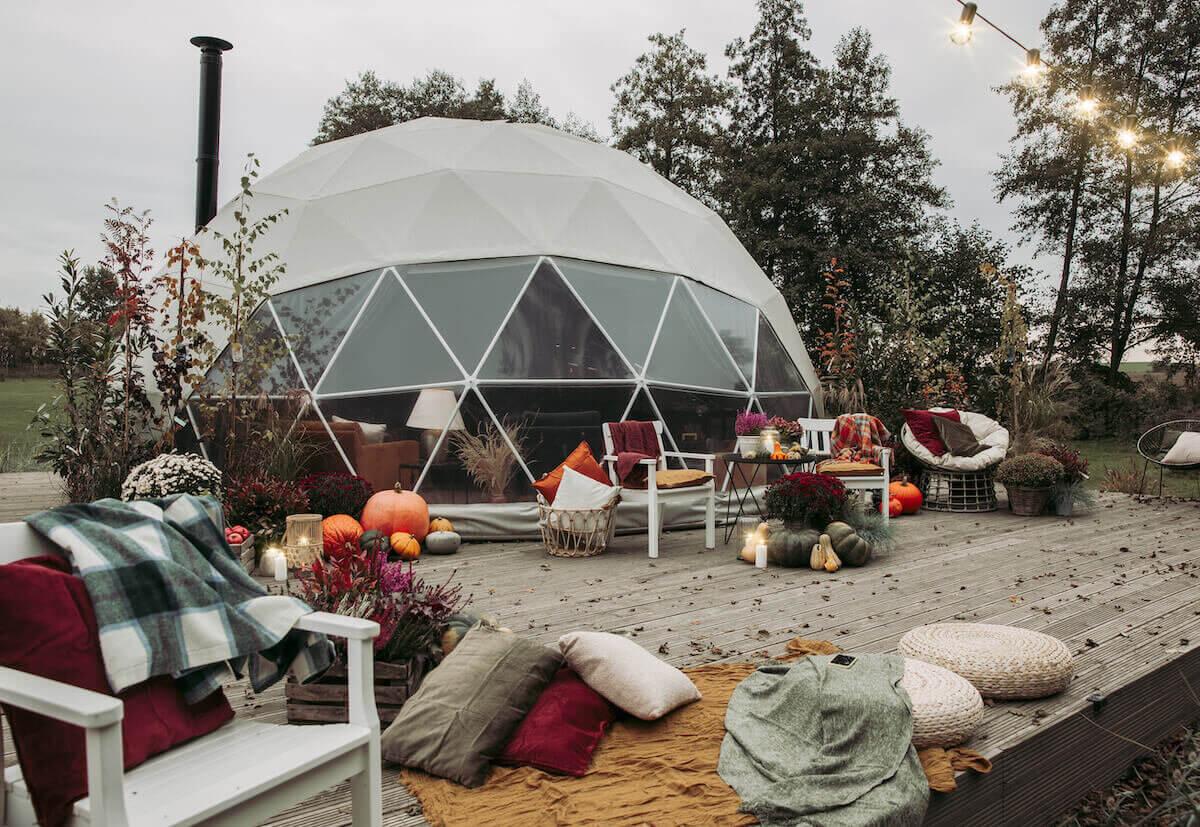 Small touches
Even a small change in the interior design can instantly turn it into an autumn hideaway for cooler days.
Use the tips below to create a cozy place:
• Layer the blankets over your sofas, chairs, and bedding
• Put some pumpkins inside and out of your glamping spot
• Fill the interiors with a flickering glow and scented candles
• Hang some leaves wreaths on the doors
• Decorate the exterior with plenty of live plants suitable for the autumn season.
Composition

Finally, match the colors, fabrics, and decorations mentioned above to create a coherent composition. : )

Good luck!