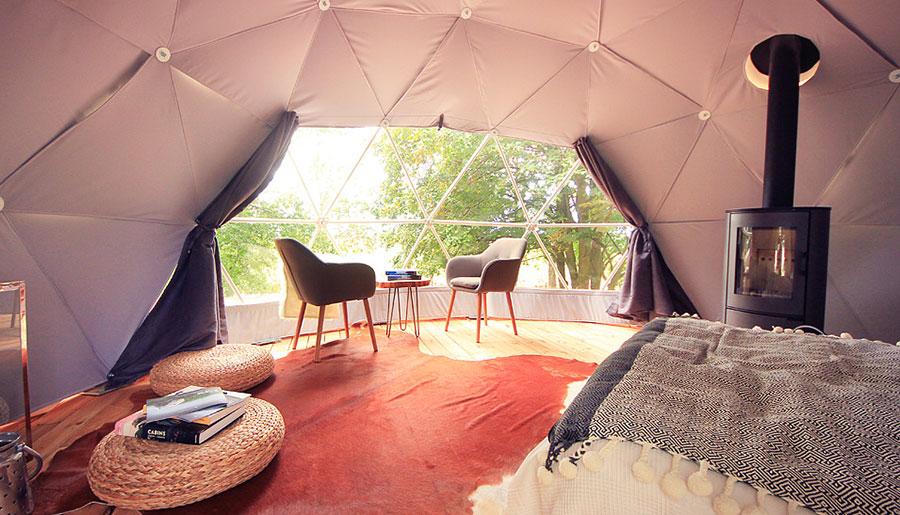 It doesn't really matter how long you are on the market or what actual accomodation business you run. Whether you want to maximize your hotel profits or just earn extra money. Every hotel, motel, inn or B&B can boost their revenue opportunities by following 2 simple rules: recognizing the powerful trends and investing in a superb customer experience. Can you do both at once? Sure! Invest in a geodesic dome kit.
Running your own hospitality business can be a tough nut to crack. Especially when guests seem like an endangered species. Or when hotel profits are ultimately nowhere to be found. In both cases, we strongly believe that customer experience is the answer. To everything. And a geodesic dome kit may just be the key to a perfect one.
Customer First
Customers and their expectations are changing rapidly. They not only expect 24/7 assistance, but also seek companies that could deliver multi-channel experience. If they arrive at your door and fail to find the service they are looking for, they may decide to look for alternatives elsewhere. This is the main reason why you should always start from identifying the needs of your prospective customers when planning anything. Always have them in mind while pursuing your goals, be it creation of a new resort, or a renovation of an old one. If the guests do not choose your place, who will?
Trust Your Gut
Be sure to expect that the more effort you put in indulging your customers, the more positive reactions you will get in exchange and the better your business outcomes. These days, those who have a nose for business recognize the need for higher hospitality standards and are taking actions. Many of them see potential in glamping (a hybrid word that stands for 'glamorous camping') which seems to resonate with the recent change in holiday expectations of people. With the pace of life so fast and places we live & work so crowded, it's no surprise many of us decide to spend holiday far from the noise of big cities. But not many are eager to leave behind all the comforts such cities provide. And glamping serves to bridge this gap.
Offer Choice
Guests no longer seek a hotel room. They seek an exceptional hotel room and are ready to pay premium price for it. Geodesic domes are a smart way of satisfying their needs. Specifically designed in a way that allows guests to stay as close to nature as possible, while nonetheless enjoying the standards guaranteed by a good hotel or a luxurious boarding house, geodesic domes are all about being exceptional. No matter if your business objectives are to grow slowly, or seize the green investment opportunity for profit glamping has in store. As long as you define your targets and ambitions right and make all efforts to please your audience by offering them a choice, you will increase your potential for profit.
It Runs in the Family
But how to do it? They say that you will never please everyone. The same is true for your business targets: you will never capture 100 percent of the market. You may get closer to the figure though. When investing in a geodesic dome, you add extra value to your business as you target almost every market, while keeping the venture as low-cost and efficient as possible. Plus, you guarantee yourself swift return on investment.
In fact, your venue is just a setting that can be complemented with geodesic dome in a myriad of ways: as a standalone unit or a built-in component of a larger collection of eco-domes. Make it a greenhouse, a children's playground or a refined Jacuzzi cover. Voilà! Your guests will love them and so will their friends who will come right after them.