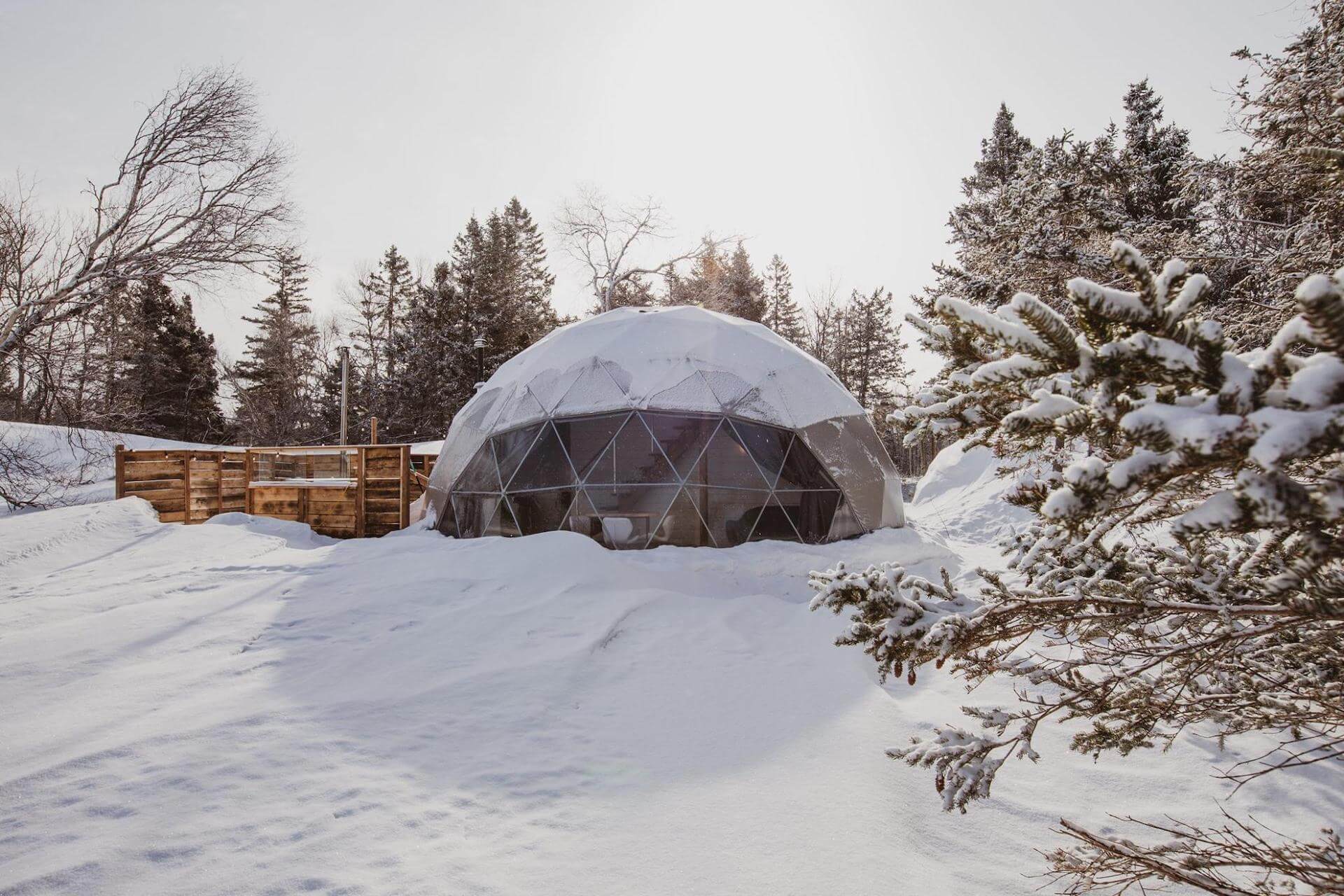 Are you planning to open a glamping resort or buy a geodesic dome for your own use? Do you wonder how you can check the quality of the glamping dome you are about to invest in? Our FDomes team has answers to all of your questions.
There are more and more offers for spherical structures on the market. You can easily find websites offering glamping domes with beautiful pictures and great prices, so they seem like the perfect choice. But is it really so? Is selecting a geodome as easy as it seems?
What you should do before even contacting a geodome supplier
First and foremost, try to set a budget for your investment. If you already have a business plan you probably dedicated the set amount of your funds to the accommodation. Remember about it when starting to communicate with a supplier.
Secondly, think about the purpose of your domes. Will they only be for rental or maybe you would also like to use them for a yoga spot, a restaurant, or any other commercial use. Keep it in mind when presenting your project to a supplier.
Yet another aspect to have in mind is the time when you want your domes to be up and running. Set a deadline for when you want your domes to be delivered. It will make it easier for you to exclude the supplier who cannot meet this deadline or you will check which supplier can adjust to your timeframes.
Last but definitely not least, it is worth it to spend time preparing and researching the right supplier. Check the testimonials, case studies, opinions. Verify a company's history and their values. Surely, you want the dome to last for years, no matter if you are about to create a glamping resort or you are buying the dome for your personal use. It is quite an investment in both cases; therefore, it is crucial to make sure the dome you are about to purchase is of high quality.
Here are a few tips from our FDomes Team that will direct you and help to make the right choice.
How to check if the dome you are planning to buy is high quality
There are a few factors that will affect the quality of the geodesics structure:
The geodesic structure framework and the materials it is made of. For example, FDomes geodomes are made of galvanized steel which is additionally powder-coated (white or anthracite) for even better protection. It is not an additional option, it is by default as it is important that the framework lasts for years being protected from rusting or any damage that may be caused by, for example salt (if you plan to set up your domes near the water).

You should also verify the framework thickness. Verify your local requirements of wind and snow loads to make sure that your domes will be locally approved once up and running. For instance, when contacting FDomes you can provide the postcode of the final geodome's destination and our engineer will check which type of framework you should select to meet the local restrictions: regular one, HD or HD+. Such support from your supplier will make the whole process less stressful and the final resort safe for its guests.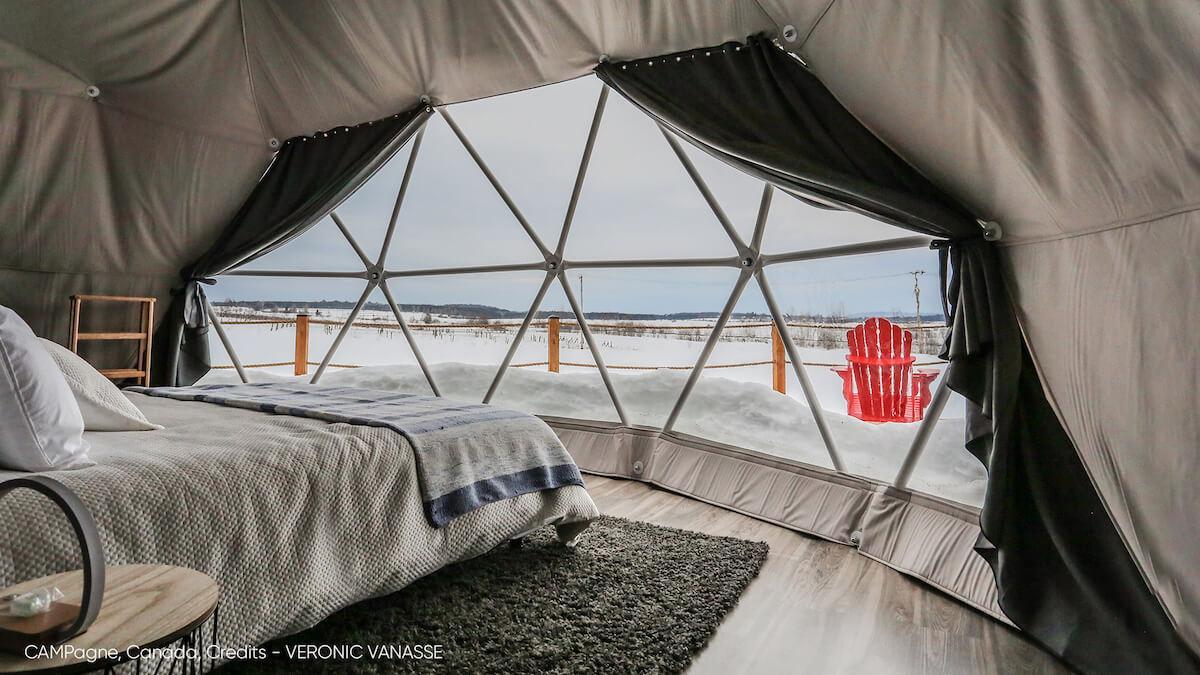 The outer membrane is yet another crucial component of your geodome. Ask your potential supplier for longevity and fire retardancy certificates. It will help you in the permission process if you are falling under one locally. You should also investigate the thickness of the outer cover and the protection it has (for certain the UV resistance and a fungicide coating). Remember that EU requirements differ from the US/Canada requirements – make sure that your supplier delivers the membrane suitable to your needs. It is also quite helpful if your supplier can advise you the right membrane color, verifying the location you are planning to launch your resort.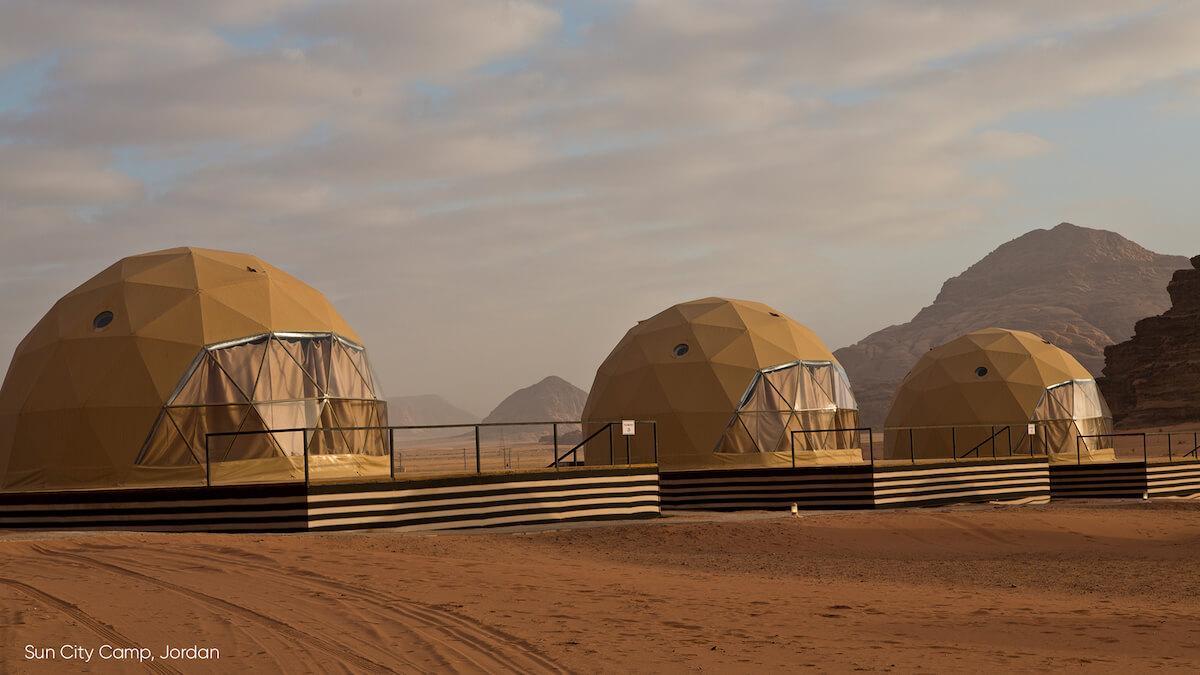 The entry doors should be another bullet point on your list. Decide what type of door you would like. Are you planning to arrange them locally or maybe you wish your supplier to offer them to you. Remember that, especially in rental, the doors are crucial. Try to avoid solutions with a zipper as guests tend not to be delicate with the door usage. It is better to go with a more solid option. In FDomes Glamping you can either customize a camping door (a simpler solution – rather advised for private use) or a glass door (which we recommend for resorts). There is also quite a unique option of a door frame only. Let's say you wish to have a wooden door, or the one designed especially for you. The door frame only makes it possible to manufacture the framework in a way you just install your own door with a frame, regardless of the material or design.
Windows – verify how they are designed in the dome. Are they velcroed or welded into the outer cover. Why is it crucial? It is good if the front window is velcroed and not welded to the outer membrane. In case the front window is damaged it will be easier to replace it without the need of cutting the membrane, taking it off or replacing it all. On the other hand, the skylight should be part of the outer membrane, welded in it to protect from, for example, leakage. Verify with your supplier how the membrane is designed and how it is being manufactured to make sure you are purchasing a high quality product. For instance, we do not glue FDomes membranes, they are high frequency welded.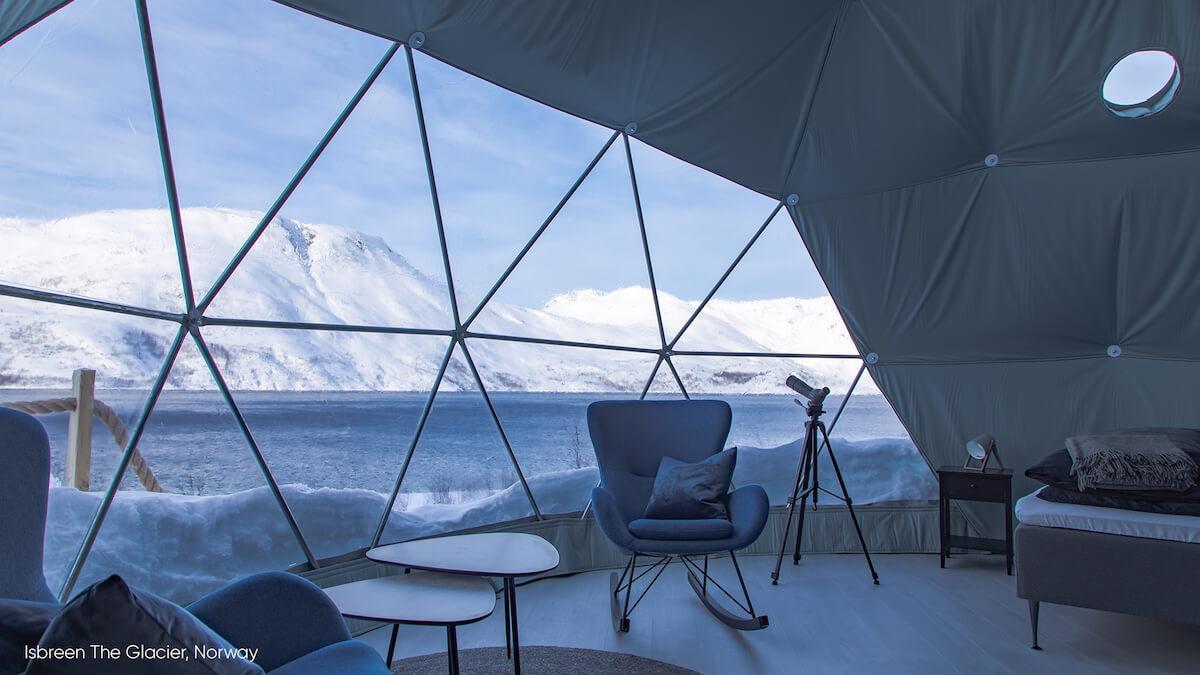 Insulation is a must-have component regardless of the dome location. Not only does it help to maintain the indicated interior temperature, but it also creates a nice, cozy, and neat visual effect. You should be able to consult with your supplier what insulation is advised in your location. Sometimes it is enough to go with a regular insulation liner which allows keeping cool temperatures in summers and warm in winters, roughly between minus 15 Celsius degrees to plus 25 Celsius degrees. However, if the temperatures go beyond the above-mentioned range and stay for longer (or if your dome is exposed to direct sunlight), you should consider an additional layer of the insulation. Check with your supplier if they can deliver one and truly advise if you need one or not. The Insulation+ option, in the FDomes offer, is 4cm thick equivalent to 13cm of styrofoam. It is recommended for more rigid weather conditions or if you want to cut on heating/cooling costs in the long run.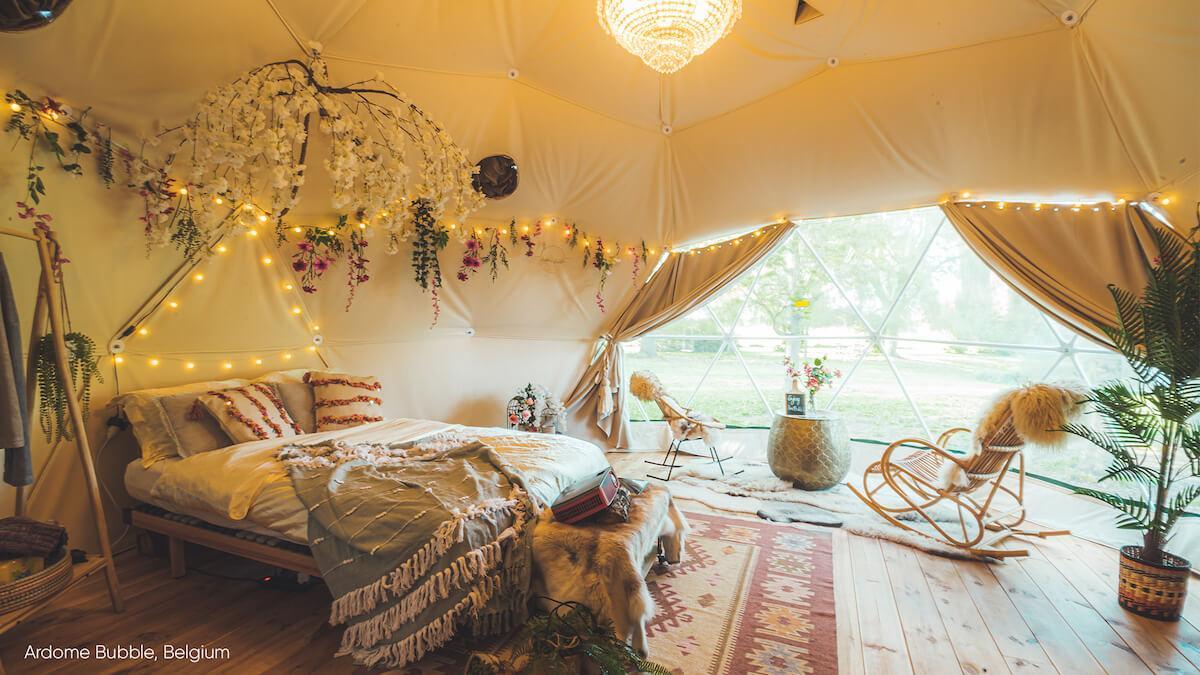 Warranty is the element you should always verify with your supplier. Check what it covers and how it works. Your FDomes Sales Representative will be able to deliver a Warranty document before the purchase so that you can verify its conditions and feel safe.

To sum up, make sure that the supplier you select makes you feel secure and informed. Ask the questions, verify the components and be in touch with your Sales Representative. Remember that communication with a manufacturer is also important, the way they respond, the response time, and the relation you have with a Sales Representative shows a company's culture. And you should look for a reliable business partner and not just a seller.
Are you ready to take the next step?