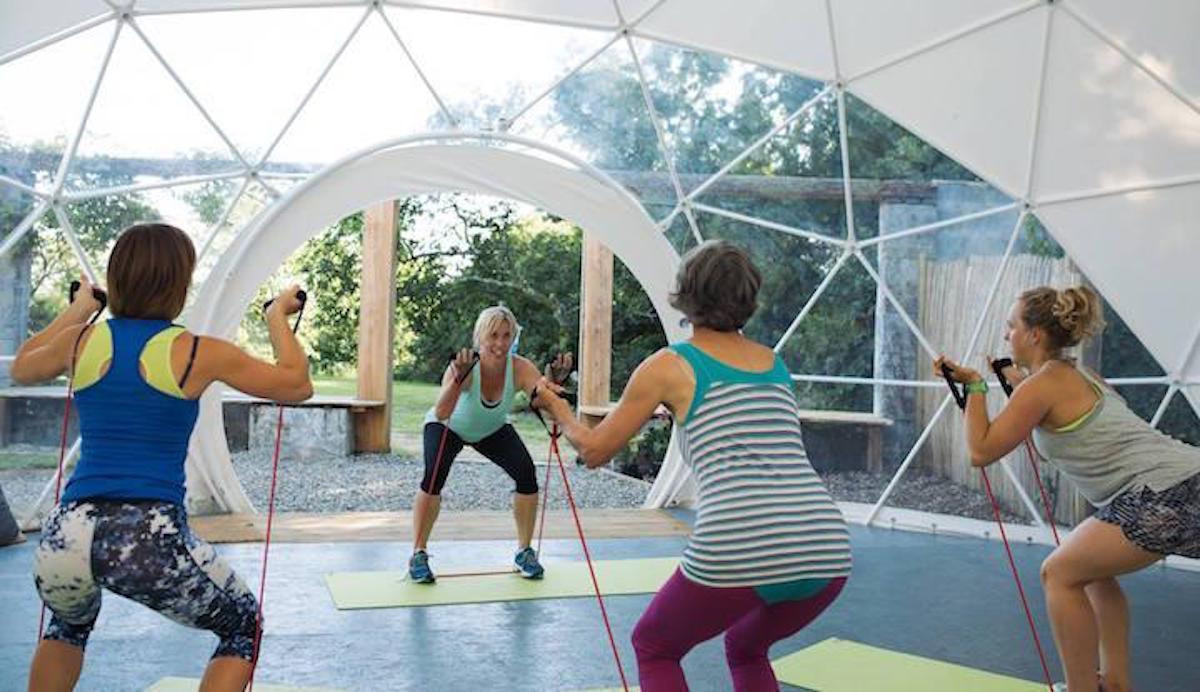 Our clients from Rebalance Retreats use FDomes Classic 50 as part of their wellness garden and it looks amazing!
Anyone wishing for a relaxing experience in tune with nature's peaceful soundtrack ought to visit the beautiful Knowles Farm in Lawrenny. This Welsh farmhouse has all to calm a stressed soul and let you feel like a million dollars.
Wellness Garden by Rebalance Retreats is open to everyone interested in various activities close to nature:
fitness and wellbeing classes,
nutritional workshops,
massage,
hot tub
infrared sauna.
Here you can relax and unwind while doing a little bit of yoga or pilates. You can also take art lessons or start your detox programme while spending most of your time in the open air. More active visitors can indulge in wild swimming, coasteering, surfing or kayaking.
Fitness and wellness classes take place in Classic 50 – a white geodesic dome of 50 square meters. Its transparent front section lets the sunlight in, enabling a lovely view of the farm's serene surroundings. It is almost as if the spherical shape was made for meditation and healing. It imitates nature wonderfully, reinventing the geometry of creation – that of the Earth, the stars, the moon, atoms and body molecules. The covered section of the dome provides a quiet, harmonious place filled with good ju-ju. Perfect setup for a shavasana pose!
The retreats prepared by the company help you get back to nature and rebalance mind, body & soul.
View the photo gallery: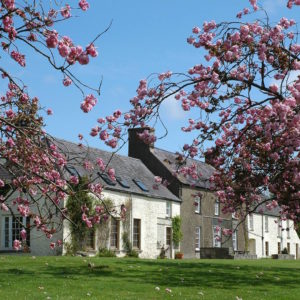 Copyright: Rebalance Retreats
Knowles Farm is set in the beautiful Pembrokeshire countryside in Britain's only coastal National Park. The farmhouse and grounds provide a stress free haven above the Cleddau estuary, a perfect place to relax and rejuvenate. With an abundance of local wildlife set in ancient woodland, you can really feel at one with nature. Every season has a special feel and the gardens bloom and blossom with different colors and scents from Spring to Autumn.
Want to know more about Rebalance Retreats?
Visit folks' sites by clicking the links below:
Website: Click here
Instagram: Click here
Facebook: Click here