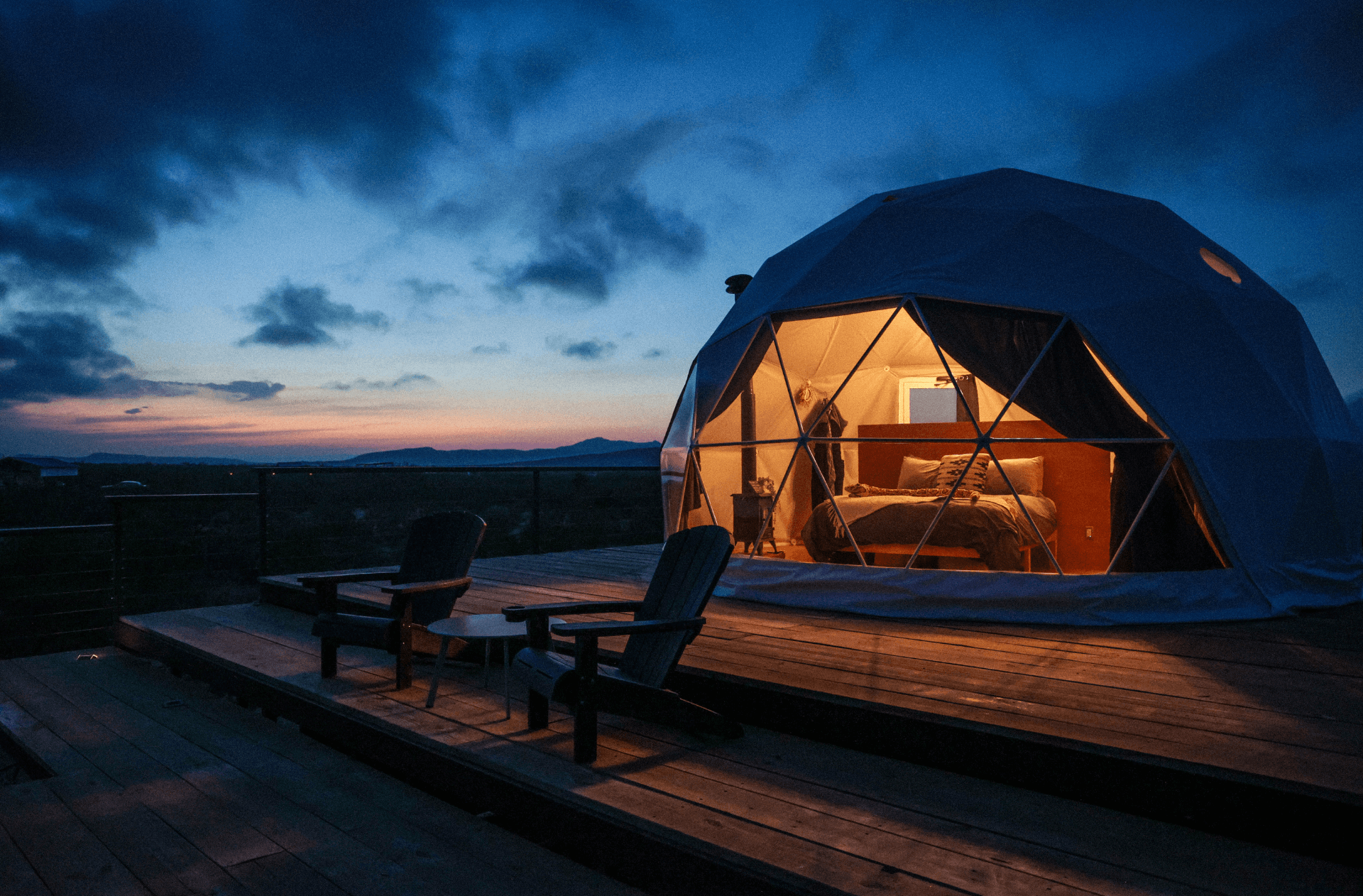 Double Moon Ranch is a resort located in Texas where you can enjoy the stunning vastness of Terlingua and Big Bend in style. The resort is designed as a perfect off-grid escape offering unique glamping amenities.
FDomes: What inspired you to create the concept of glamping?

Double Moon Ranch: We originally had the idea during Covid to set up a space that wouldn't be reliant on a power grid. We had also just experienced a severe and rare Texas snow storm that knocked out our families power for several days. It was a very scary scenario, so that was more fuel for us to set up something that was truly not dependent on a power grid.

FD: What aspects of Double Moon Ranch are most appealing to visitors?

DMR: Its beautiful surroundings and forceful disconnect. We offer WiFi as a convenience for guests but most guests use their time at DMR to disconnect with their devices and spend time with nature.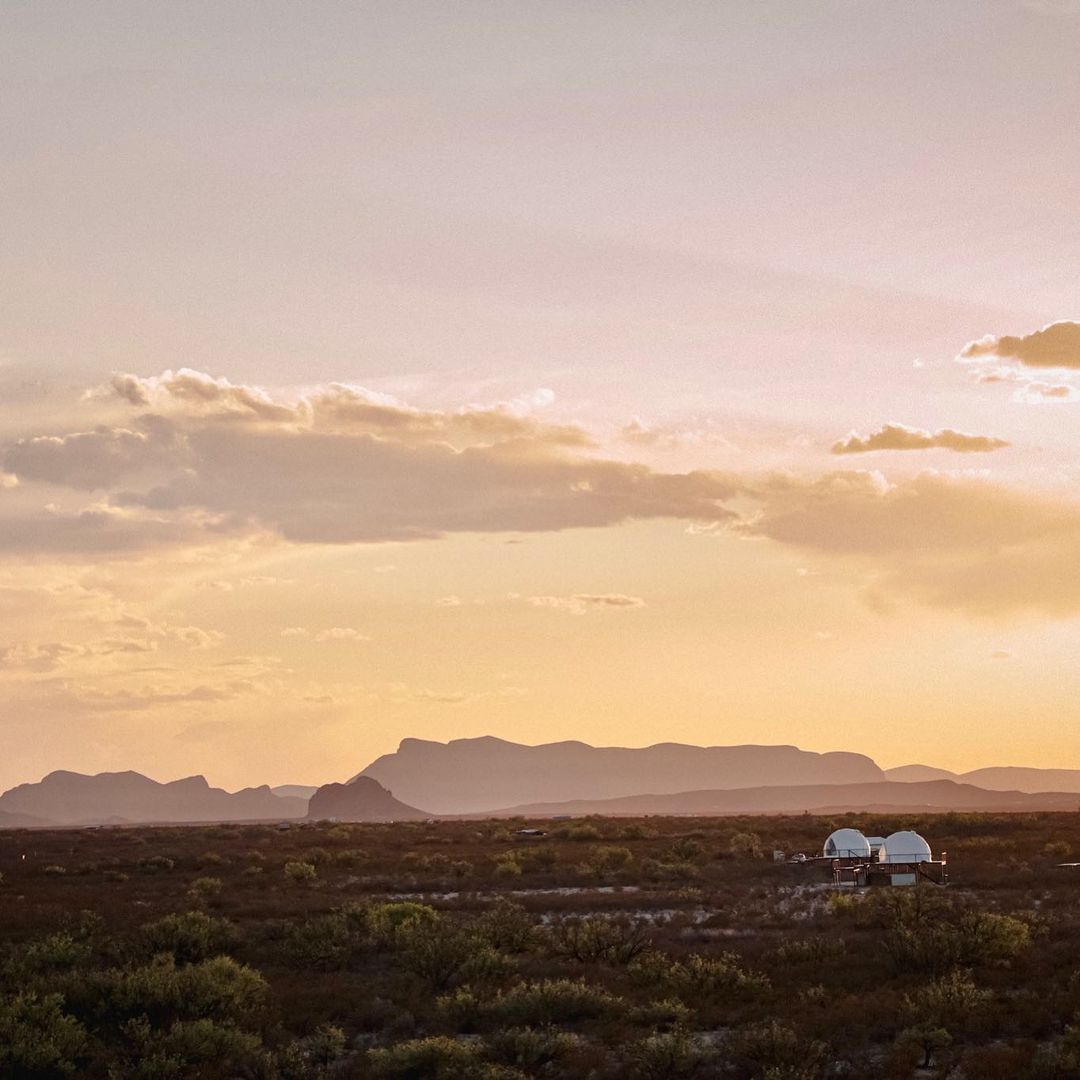 FD: What brings you the greatest fulfillment in managing a glamping resort?

DMR: Double Moon Ranch was one of our first properties and spurred the idea of a constant theme of coming back to nature and truly disconnecting from our day-to-day stresses. We wanted to curate a space that welcomes a conscious choice to be present with nature and one another. I think DMR does a great job of setting that tone.

FD: What tips would you offer individuals considering opening their own glamping resort?

DMR: Don't cut any corners! Originally we had a very small budget and decided to go with a less expensive dome manufacturer. The domes were not built to the quality that we needed being in the west Texas desert and extreme climate. We were lucky enough to find out about FDomes and Joanna was a pleasure to work with as she walked us through the process and what we really needed.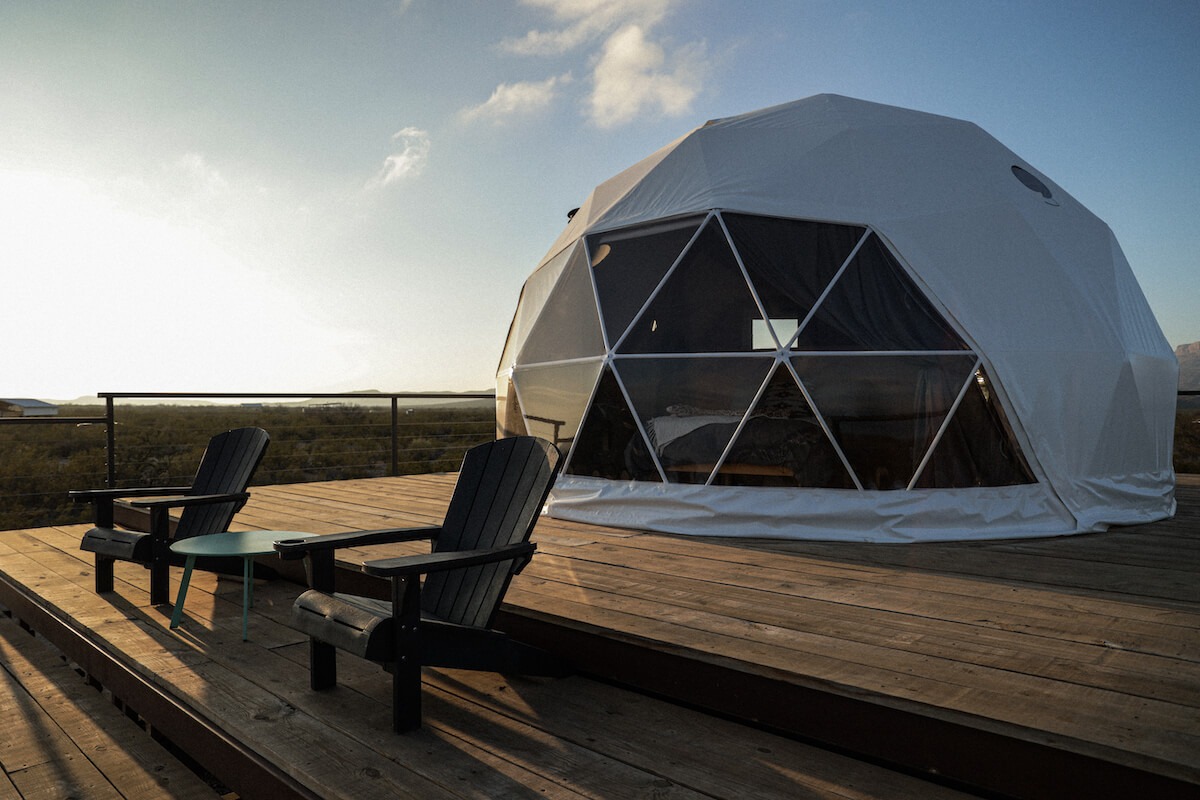 FD: How did you discover FDomes?

DMR: I think on Google and checking reviews.

FD: Were you involved in glamping prior to reaching out to FDomes?

DMR: Yes, see the story above!

FD: How would you rate the quality of products and services provided by FDomes? Would you recommend them to others?

DMR: So far we've had amazing quality AND (just as important for us) amazing customer service. That's a very hard combination to beat!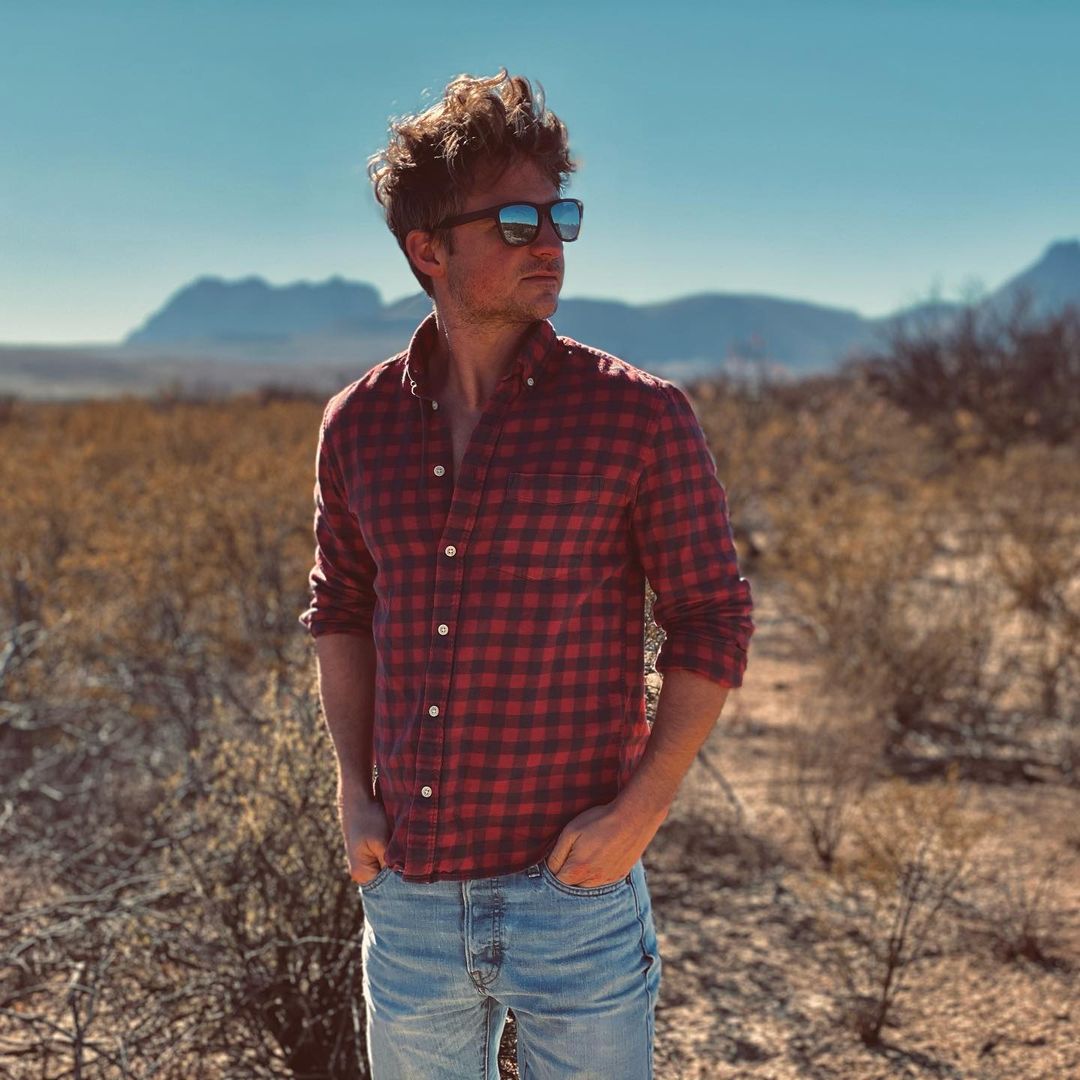 As you can see from the above answers Evan Kaufmann's drive and ambition to create a resort not dependent on the power supply that will allow its guests to disconnect from our day-to-day stress, turned out a huge success!

We are delighted to witness the implementation of FDomes at Double Moon Ranch and eagerly anticipate the opportunity to visit the location ourselves.