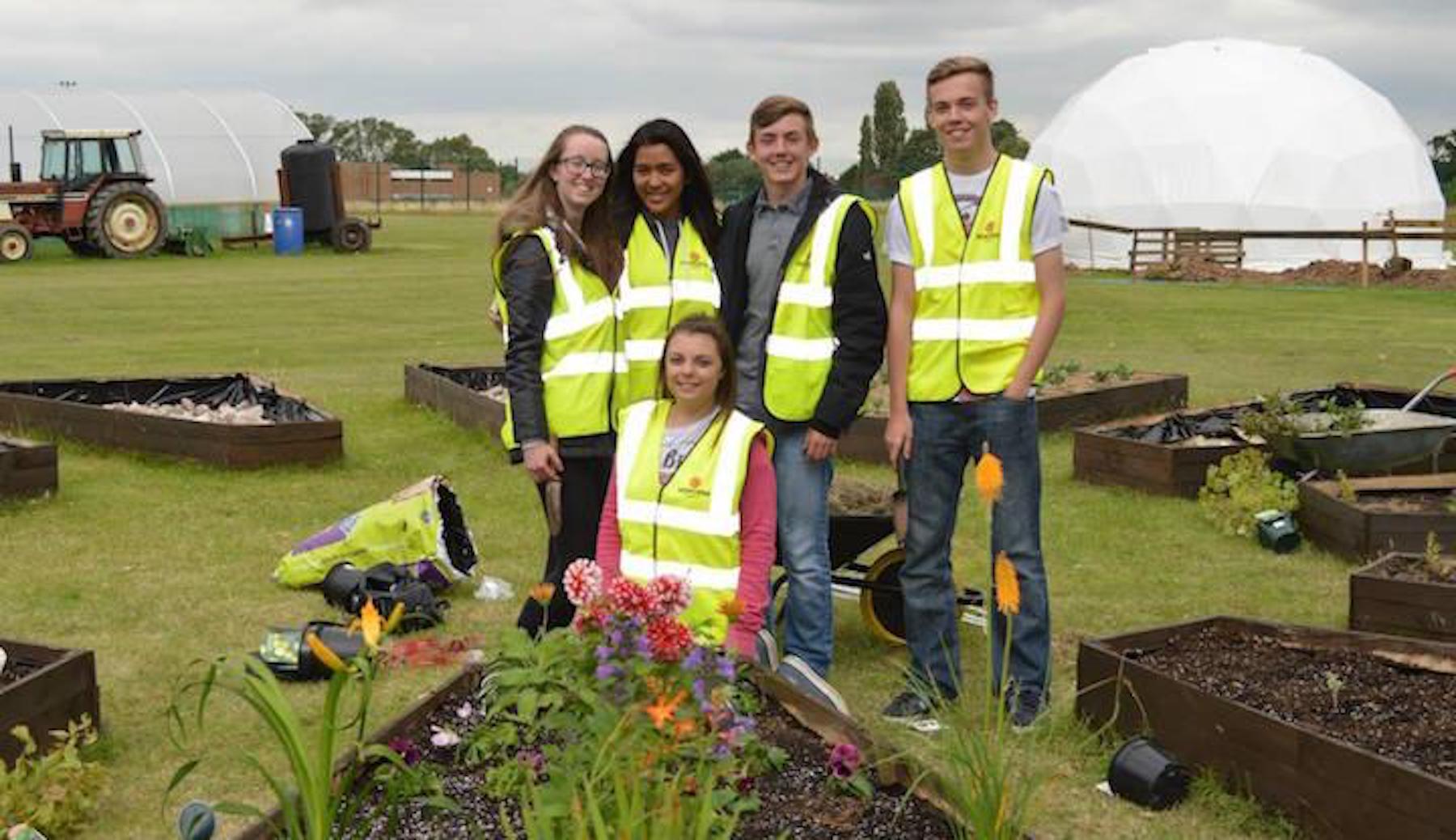 Geodesic dome design has now been used over 300,000 times worldwide. But only a handful of geodome projects steals our hearts like this one. Meet Bridge Community Farms – a working farm that brings together people from the local community and offers those in need a helping hand.
Imagine that you have lost your job a while ago, and have been struggling to make ends meet ever since. You might even have first symptoms of depression. What to do? Bridge Community Farms has the answer.
This social enterprise based in Ellesmere Port, Cheshire (UK) literally grows better lives. It offers jobs to people who have been out of work for a long time.
"We are a socially responsible and environmentally conscious organisation. Our main purpose is to offer permanent and sustainable jobs to people who are long-term unemployed, by growing and selling fruit, vegetables, salads and herbs to the local community."
What They Grow – They Sell
BCF are in their second year of operating. They grow organic fruit & veggies and then sell them through weekly boxes, market stalls at train stations and local farm shops and wholesalers. The farm has approximately 10-15 volunteers per week and everyone that works here has been a volunteer at some point. It is also open for adults who suffer from mental health issues and learning difficulties. Folks here decided that they will create a lively, healthy and inclusive environment to encourage people to learn and develop new skills. And here is where the FDome comes in.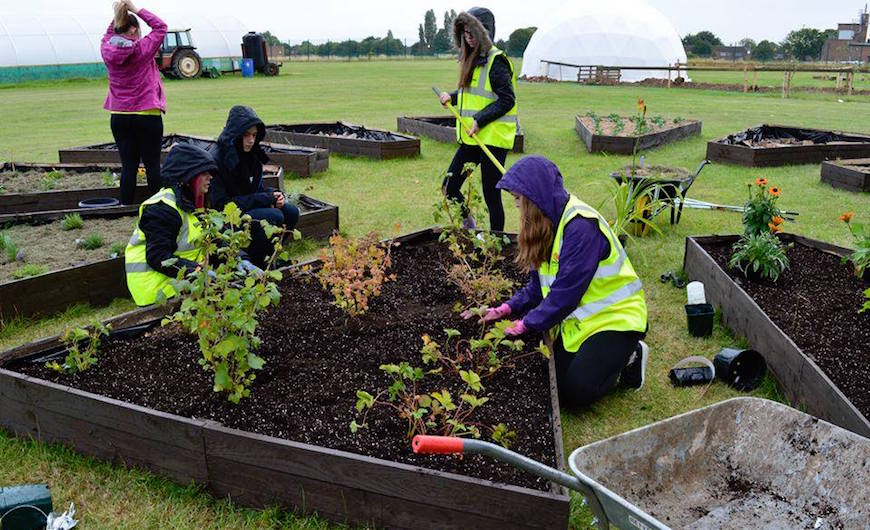 A Dome with a Cause
The geodome from FDomes is used on a daily basis and for varying activities, e.g. as general meeting space, for lessons, workshops, fundraisers, etc. Sometimes it features family activations, some other time it serves as a shelter and outdoor classroom for kids and their crafts and planting activities. We like it how they call it here, their "Solar Dome". It was set up on the site by the farm team and a group of volunteers who show up here regularly. Why a geodesic dome and not, say, a yurt?
"We chose a dome because its a focal point for the farm, a central place that everyone knows. The acoustics in the dome are amazing. It has a great feeling about it and it was really easy to assemble. We did it ourselves," says farm manager, Clair Johnson.
Great job BCF!
Get to know Bridge Community Farms better:
Website: Click here
Facebook: Click here
Twitter: Click here