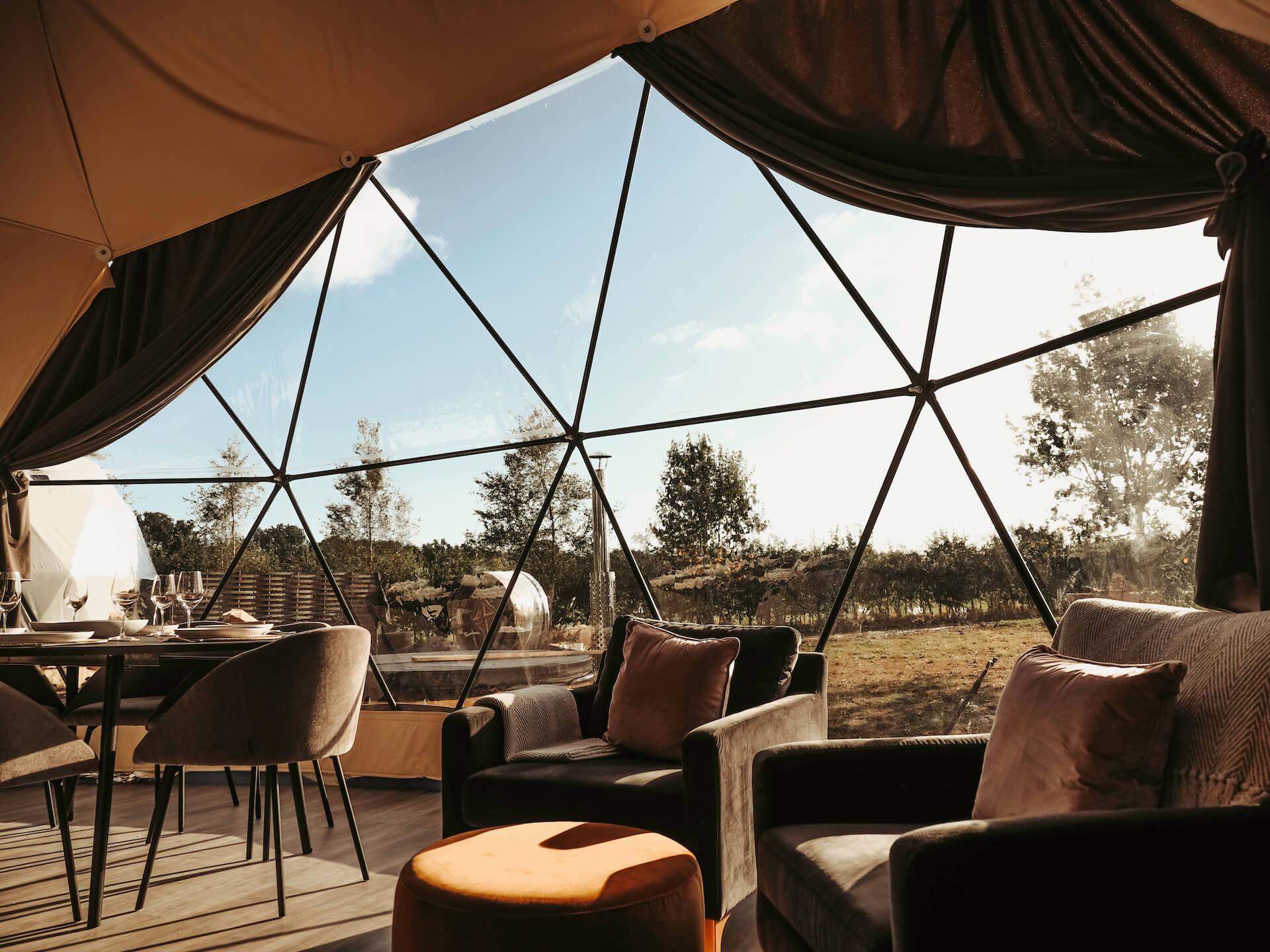 Abbey Farm is a beautiful glamping resort located in the United Kingdom and run by its lovely owners. Despite the excellent occupancy of their resort, they found time to answer our questions briefly. Take a closer look at Abbey Farm.
FDomes: Why have you decided to set up a glamping business?
Abbey Farm: It's something we have always had a desire to do, we just didn't have the right site. Then we bought Abbey Farm and it seemed perfect.
FD: What made you choose FDomes Glamping as the accommodation type in your resort?
AF: We had admired FDomes for some time, the design and what they offer really fit in well with the luxury brand we wanted to promote.
FD: What makes your glamping special?
AF: It's the luxury element. We provide welcome Hampers, include a wood-fired hot tub, offer food packages and our own Abbey Farm Gin.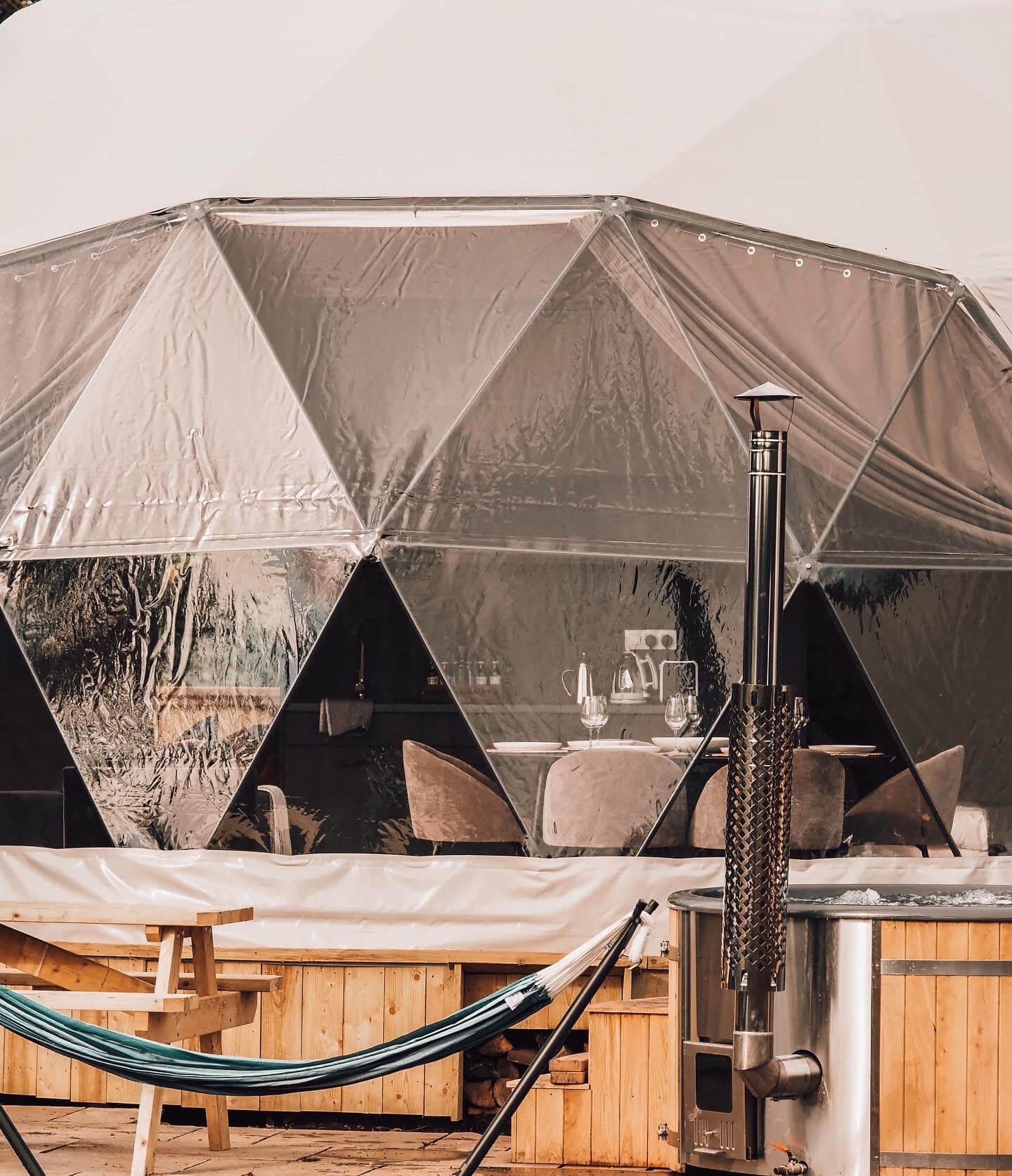 FD: You offer many packages, such as a Pamper Pack, a Pizza Kit or Drinks Packages. How did you come up with such an idea of diversifying your offer?
AF: We looked at what else was on offer and spotted a gap in the market.
FD: What led you to introduce an offer for people with dogs?
AF: We love dogs and we know they are a big part of people's families, so we wanted people to be able to holiday with their four-legged friends as well.
FD: Do your guests often visit you with their pets?
AF: I would say it's 50/50.
FD: What attractions are waiting on your guests at Abbey Farm?
AF: Abbey Farm is a rural escape. It's meant to be a place to relax and get away from the hectic lifestyles we all seem to have.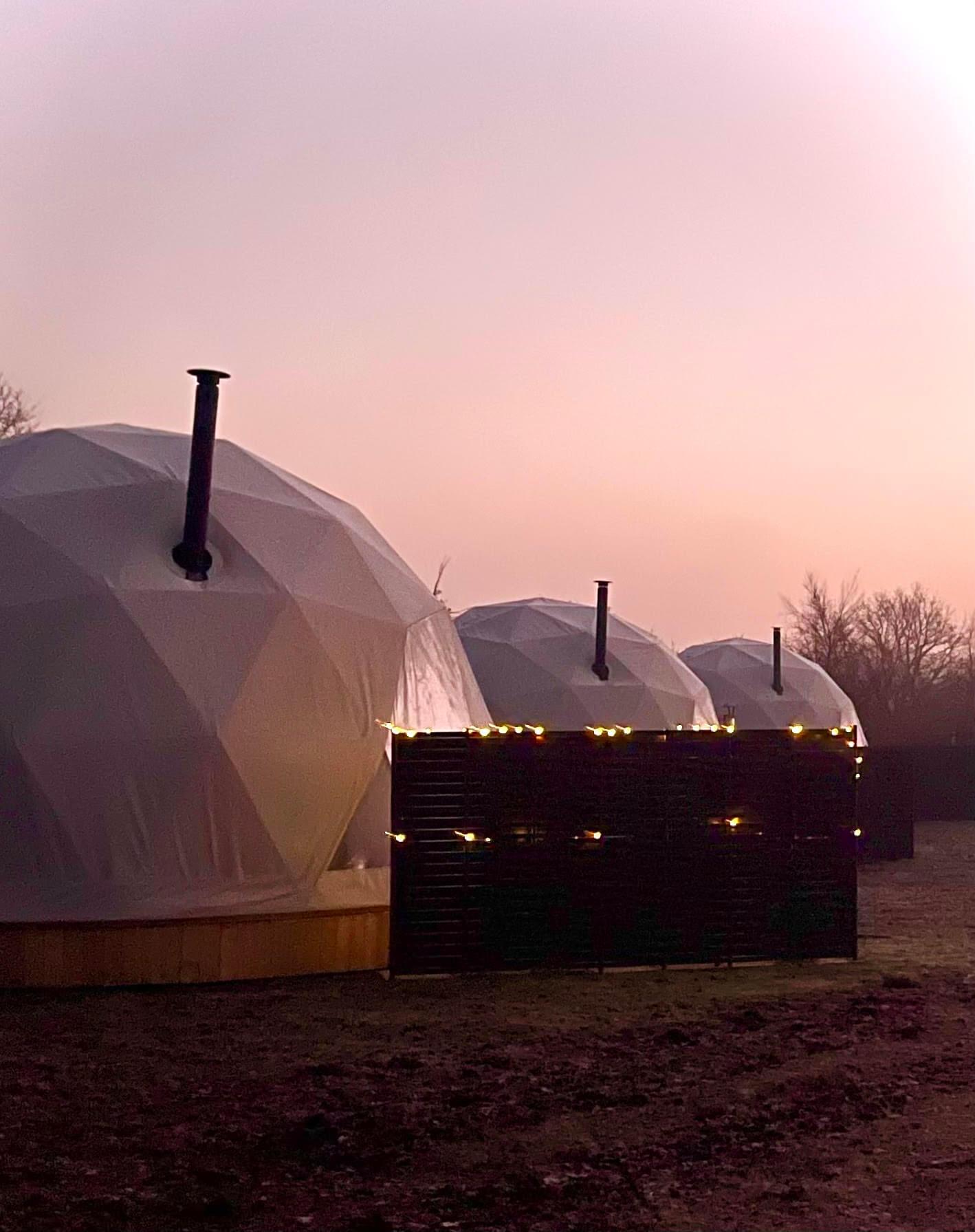 FD: What do you most appreciate working with FDomes for?
AF: Friendly staff and good customer service.
FD: How would you rate the level of products and services offered by FDomes.
AF: 9/10, we have had a few teething problems which we had to overcome ourselves.
FD: What did starting a glamping business gave you?
AF: If I'm honest, it gave us a real sense that we were achieving something different and a lot of pleasure in offering people a different holiday experience.
Abbey Farm is a perfect example of a glamping resort that uses its full potential and possibilities. In addition to accommodation in luxurious spherical structures, guests can also take advantage of additional, great packages. This innovative idea allows the owners to increase their margins and make the facility more occupied, and the guests can enjoy their stay to the fullest.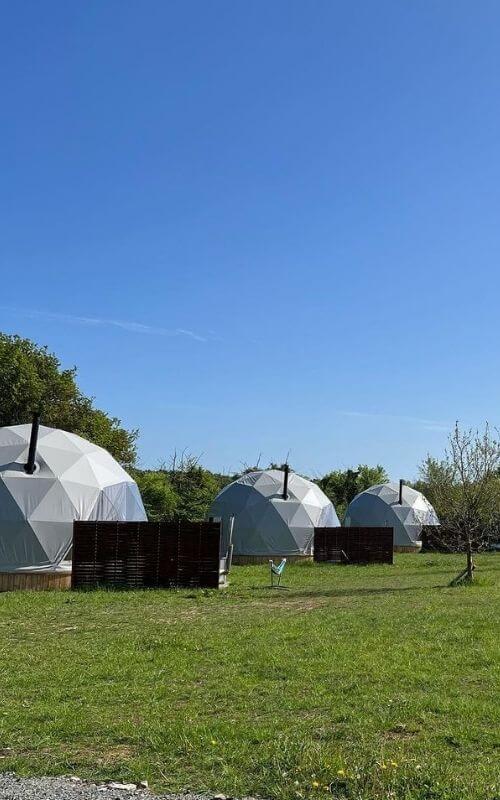 Abbey Farm, United Kingdom
Website:
Instagram: