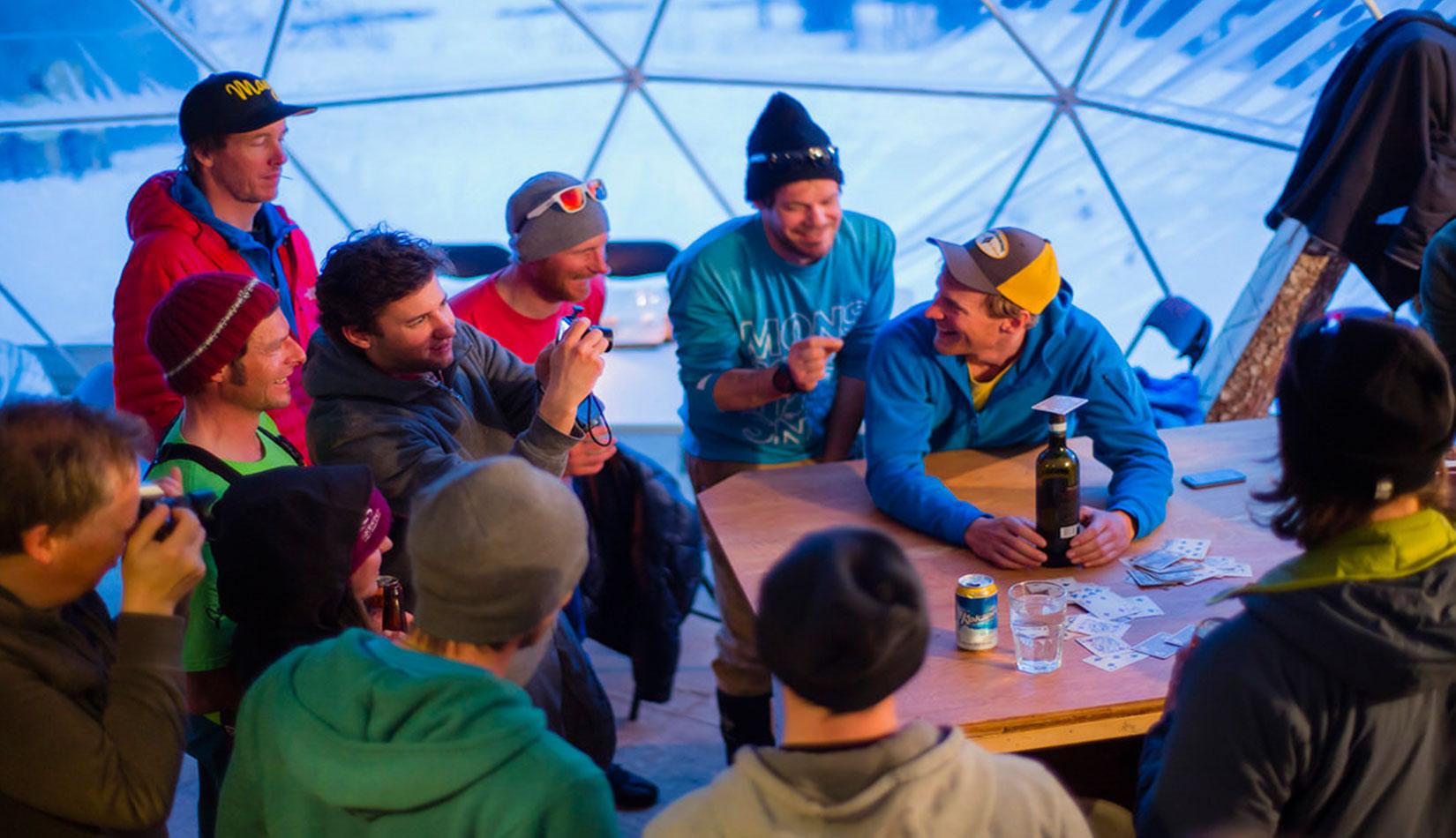 A social area dome in Skeena Mountains of British Columbia — Glamping 75 — is proof that geodesic domes work in any climate and location. The beautiful experience down in the wilderness will be a highlight to those with a sense of adventure seeking something out of the ordinary.
Location: Canada
Product: FDomes Glamping 75
Skeena Heliskiing of British Columbia is famous for recognizing the biggest trends in hospitality and leisure before everyone else does. A new ace up their sleeve is glamping (or glamorous camping) combined with skiing. It is camping with added luxury and without inconveniences like long hikes, canned foods, lack of internet connectivity or shivering cold.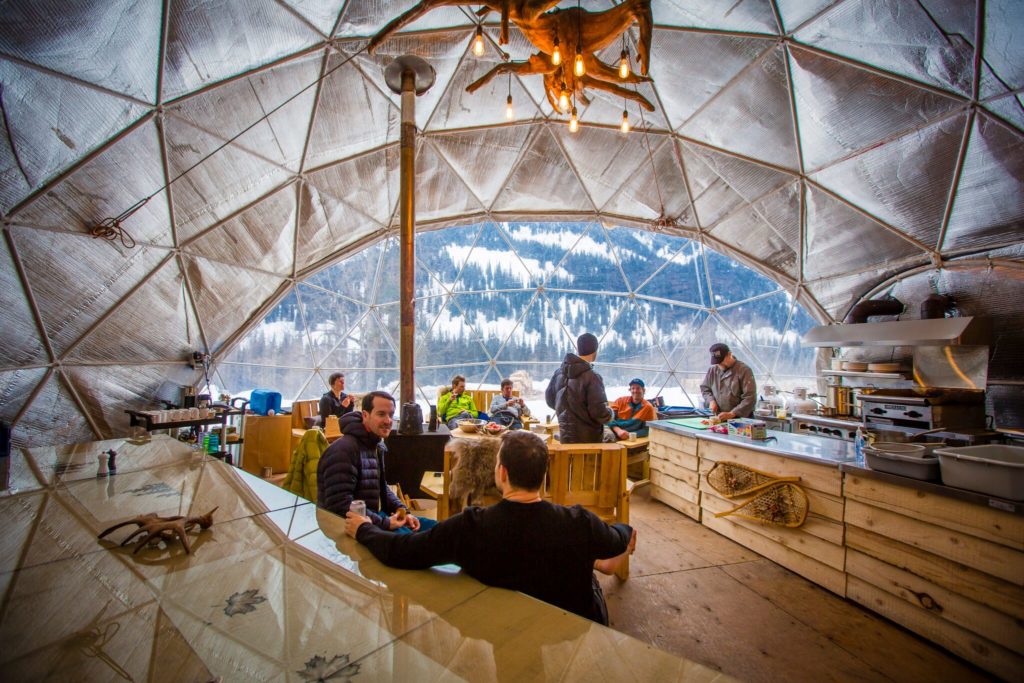 Campers are comfortably housed amid snowy Skeenas in the heart of the camping site: a heated dome structure of 75 square meters. They are flown to this remote location by helicopter and sleep under wool duvets in single beds made of rustic wood. The very same dome is partially adapted into a large communal area with a lounge and dining space where organizers serve high-quality dishes based on organic ingredients, and a bar with a wide variety of wines and craft beers.
The case of Skeena Heliskiing glamping dome is a prime example of mobility, ease of assembly and a social point like no other. The compact size of a foldable dome structure allowed helicopters to transport it to a secluded area whereby it was developed into a warm ski lodge soon bustling with life.