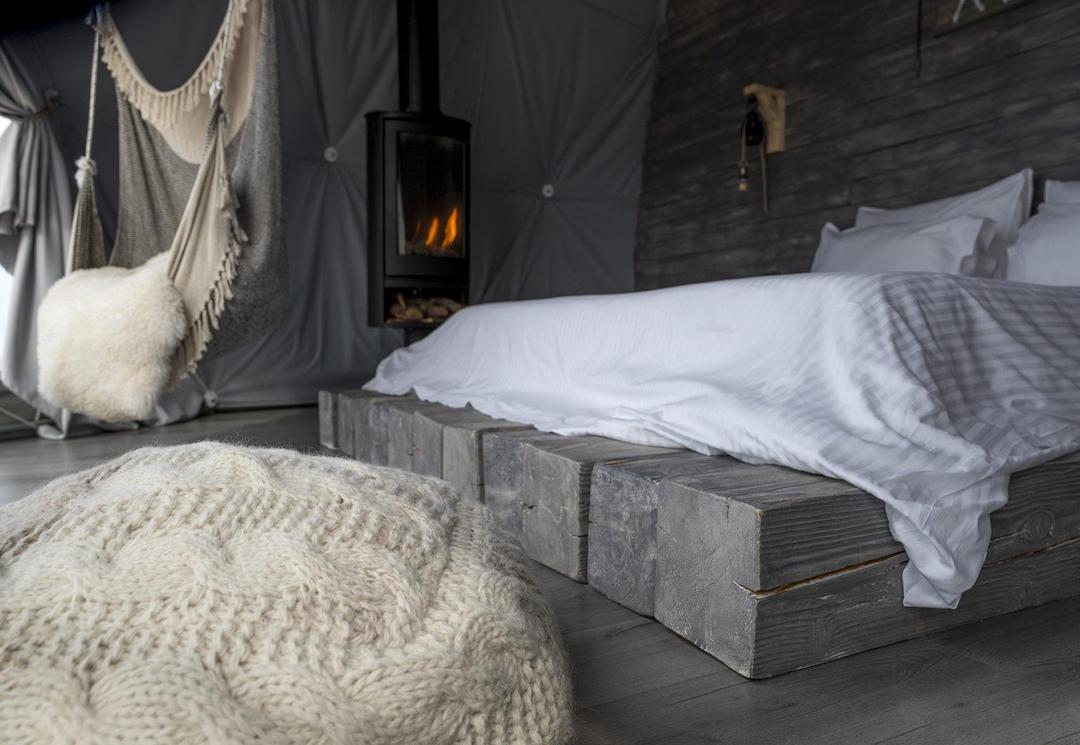 We know you have been waiting for the second part of Don'ts in Glamping Interior Design. Here they are. What to avoid? What to apply? What to use and what to throw away? Follow our tips and create a unique and comfy geodome interior.
Don't Forget about the Books
Books add personality to the dome interior. You can put them on a coffee table for your Guests to browse through, but you can also use them as a decoration. How?  Just place some books on the floor, one on the other, and on the top of the pile put a small lamp or a plant. You can also use them instead of a bedside table in the bedroom area of your FDomes Glamping.
Don't Keep One Level
Try to vary heights of the objects in your FDomes Glamping interior. Place a tall vase on a coffee table and a pile of books or magazines on a small table next to your sofa. It keeps the surface from appearing flat and boring. Remember that often taking away an object may have the same result.
Fresh flowers can also do the trick. They influence the space and make it more alive. Moreover, your visitors will for sure be happy to see the flowers when entering the dome.
Don't Forget about Grouping
Try to always group decorative objects in sets of three. One vase on its own looks lost, but when you add two more, with similar shape or finish, you will create a dialogue between the three. Interior designers like the idea of triangulation, repetition of a colour or form three times in one space. Use one brave colour in your dome space, for example having a yellow pillow, a chair and a vase. Put three vases of the same colour but different shapes on a coffee table. Use the same fabrics on a pillow, a blanket and a puff.
Don't Ignore Architecture
Last but not least, use the spherical shape of a geodome. Don't forget you have a unique interior to arrange. Use it by putting furniture away from the dome walls, follow our do's and don'ts to surprise your Guests with bold interior, with a touch of homeliness about which we will write more in our next articles.