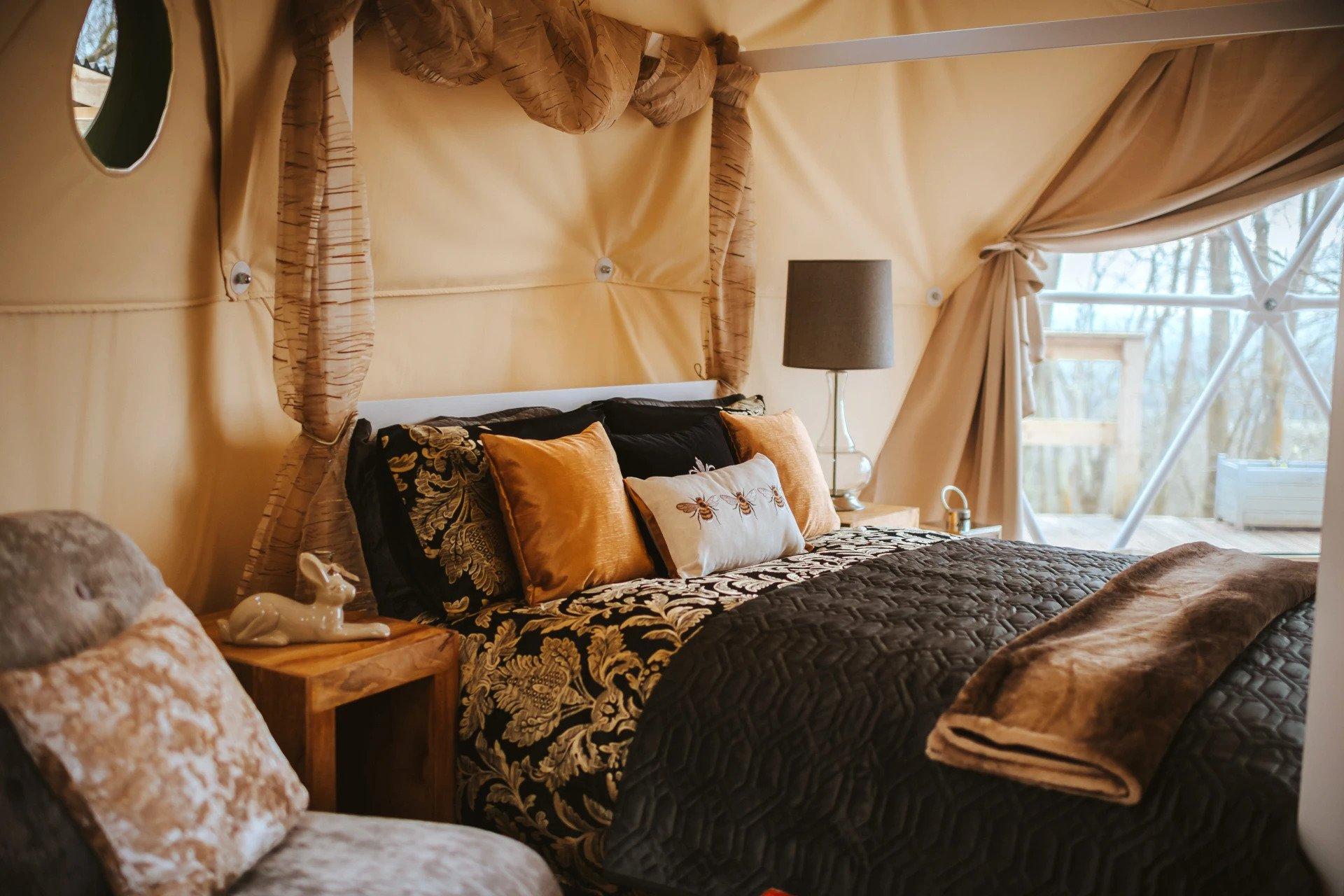 We had gone through the Do's of the glamping interior design. We have shared some tips and tricks with you. But what to avoid when you start thinking about the interior of a geodesic dome? We have prepared some Don'ts especially for you.
Don't Display it All
For sure you have many collectibles you have gathered over the years and kept for your dreamed FDome Glamping interior. It's really great! However, do remember that displaying all of them is not a very good idea. It will cause a messy look of your dome interior. Instead, use the objects to refresh the FDomes look by exchanging the collectibles and to influence the general style of the interior. Moreover, displaying just some of your gathered accessories will add to the importance of each of them.
Don't Be Too Much, Remember that Less is More
As you remember, in our Do's we advised using bold colours and selecting brave accents. Remember not to overwhelm the dome interior with too much colour though. Keep the neutral background, like light grey or ecru insulation liner, and remember that too much of good can result in bad outcome. So, bright pillows, brave piece of furniture, like a sofa or an armchair is ok. Each piece of furniture in a different bright colour can already be too much though.
Don't Mix Too Many Styles
We strongly encourage you to mix traditional, even old-fashioned pieces, like a renaissance armchair reupholstered with bold, modern fabrics. Don't, however, put too many elements from the same period in the space as it will destroy the contrasts that you want to keep in your dome interior. Always try to keep 80/20 ratio, as Kimberly Seldon advises. What does it mean? 80% of the room should be one style, and 20% a mix of others. Sometimes bedding is enough to give the interior a twist.
Don't Argue with the Surroundings
According to Emma Sims-Hilditch you should respect the surrounding of your FDomes Glamping. What does that mean? Well, if you have flowers in blue and pink outside, try to bring these colours to your dome interior. If there is a water view, maybe try to incorporate some elements connected with sailing and the colours of nature. Keep it coherent, even when these are only some small objects being the decoration of your dome.
Stay tuned for some more Don'ts in Glamping Interior Design.