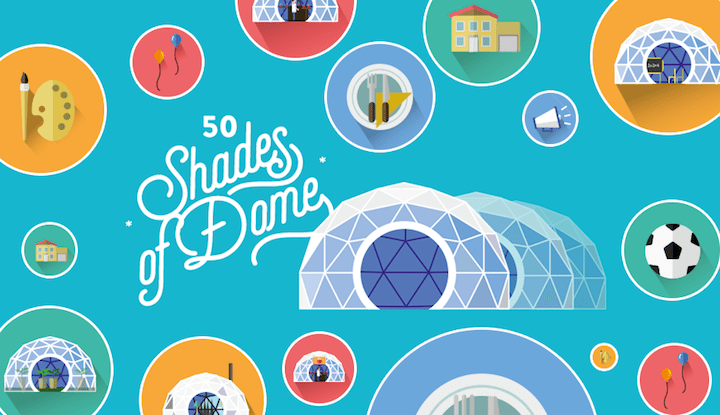 This time, we compiled a list of 50+ Ideas on how to use a geodesic dome. And you know what?
It might be that the list has no end!…
Inspired by the huge project called Geodesic Domes of the World showcasing a map of various dome locations around the globe (so glad someone rolled up their sleeves and made one!), we realized that there was no actual list of geodesic dome uses.
So, we decided to create one in a form of a handy infographic (below).
It's based on our actual experience with clients. The inspiration comes directly from the people whom we worked with and who used F.Domes geodesic domes for their own purposes.
What were the most popular Geodesic Dome Uses?
Notably:
glamping tents

greenhouses

winter gardens

pop-up shops

outdoor classrooms

cafeterias

outdoor hotel rooms

and many, many others…
In total, we discovered that there were at least 50 different geodesic dome uses (!), some of them very simple, others sophisticated and lush.
Some examples may actually surprise you!
* All pictures used in the infographic present our own projects.